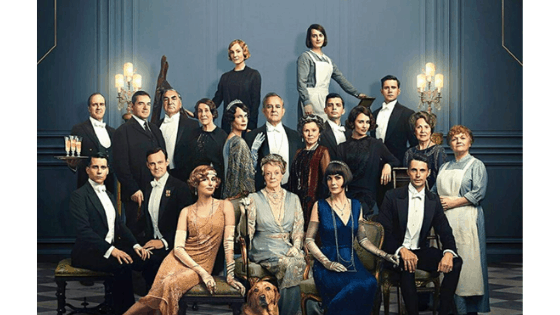 It's been nearly four years since Downton Abbey last graced our TV screens. Now the Crawleys and their loyal servants are returning, this time to the silver screen, in a feature length film.
The residents of Downton Abbey have had their fair share of scandals, adventures, and family disputes. But now they must face their biggest challenge yet, playing host to the Royal Family.
The film, like much of the series, is set during the roaring twenties, and the fashions are lovely as ever. Mary and Edith, the two remaining Crawley sisters, are certainly still as fashionable as they were during the series, with Mary the glamorous heir to Downton, and Edith a chic magazine writer. The servants' wardrobes have fashion merit as well, with their victorian-styled collars and lace trims.
Below I have created three looks inspired by the Downton Abbey movie fashions. Scroll down to see them!
The Roaring Twenties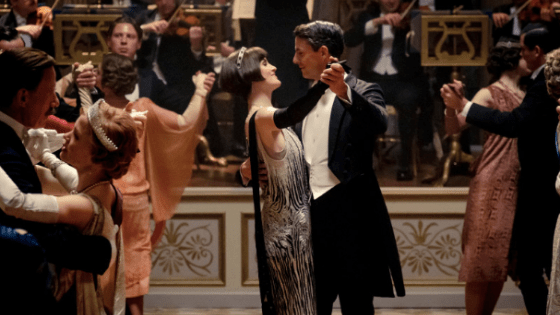 Since the movie is set in the 1920s, the film abounds with fancy parties, Charleston dances, and flapper dresses. The women in particular really embrace 1920s fashion. Almost all of the Crawley women (apart from the Dowager Countess) wear drop-waist dresses and skirts, t-strap shoes, bob hairstyles, and peter pan collars.
Below, I've created an outfit to make you feel like you have taken a step back in time. The drop waist dress and t-strap shoes are the perfect combination for a 1920s look. Finish off the look with a long necklace and a small hat or headband. And if you are feeling extra brave, go and get yourself a nice bob haircut.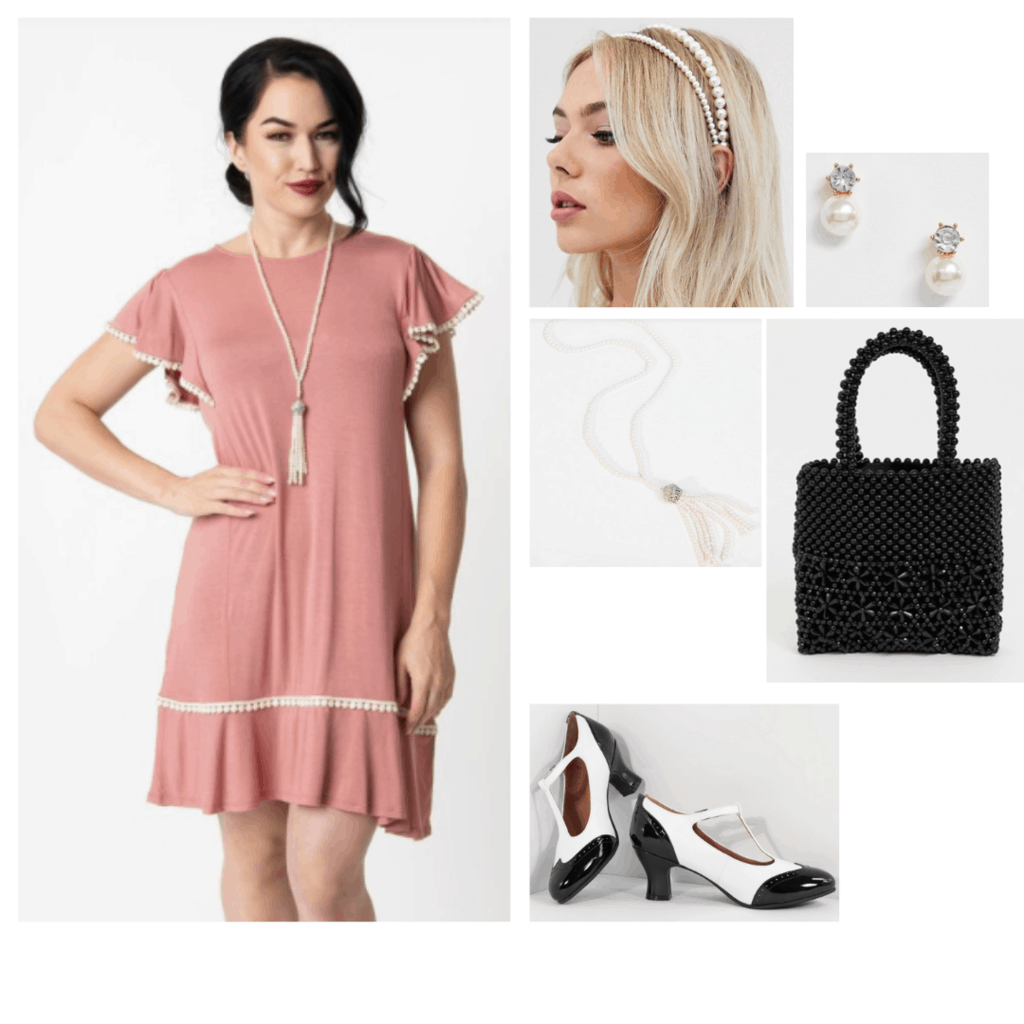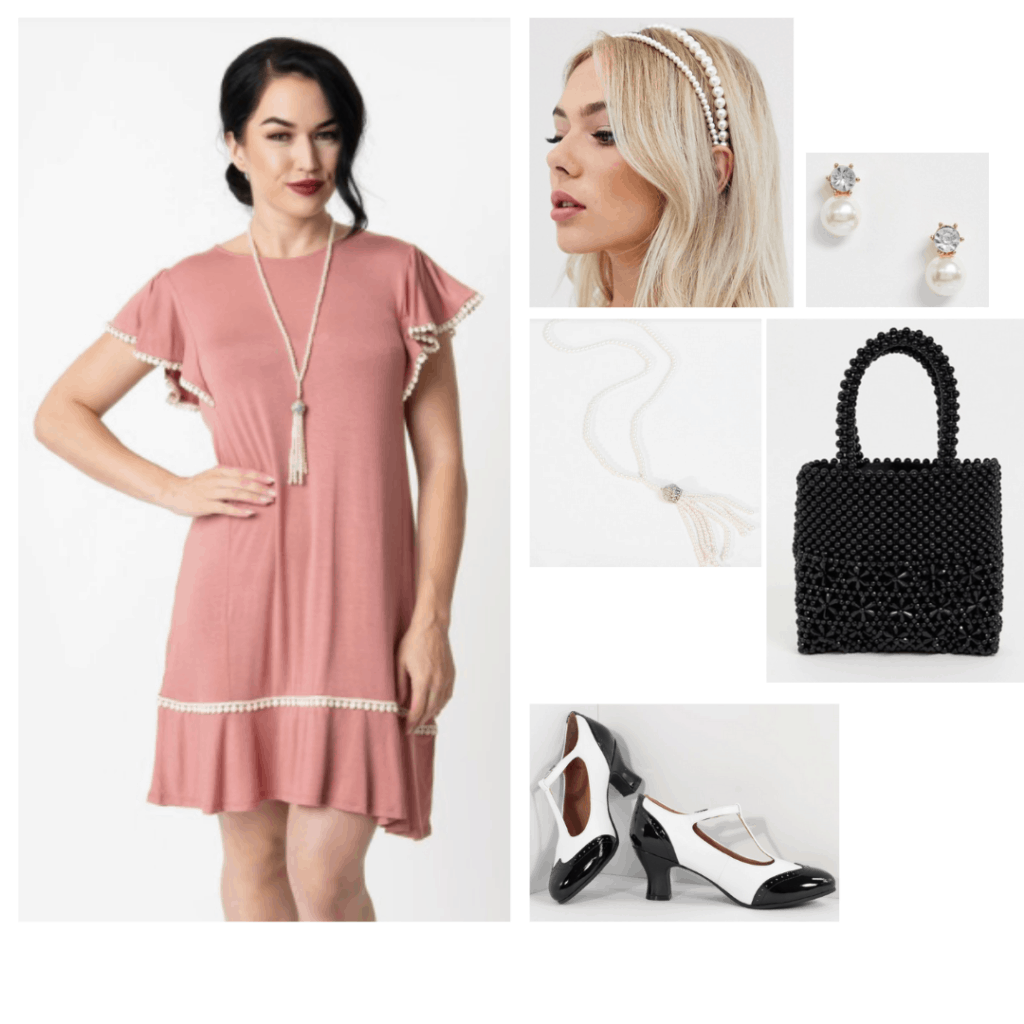 Products: Dress – Unique Vintage, Necklace – Unique Vintage, Shoes – Unique Vintage, Headband – ASOS, Earrings – ASOS, Bag – ASOS
The Crawley Sisters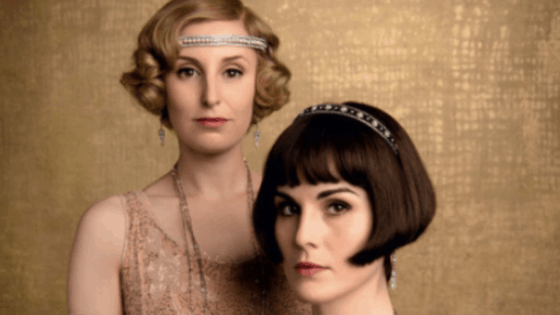 The two most fashionable people in the film are certainly the two Crawley sisters, Edith and Mary. Both of them have their distinct styles, which are both equally dazzling to view.
Mary has more of a masculine style, as she wishes to be seen as equal to her father and other male family members. She is known for her equestrian riding outfits and dark-colored, beaded ballgowns.
Edith is much more feminine than her sister, as she is a magazine editor and the richest woman in her family. She is mainly seen wearing light pastel colors and gowns decked out in beading and embroidered details.
For this look, I decided to combine aspects of each of the sister's styles. A satin cami, pink bow flats, and pearl hair clips are all Edith, while wide leg pants and a cocoon coat are very Mary.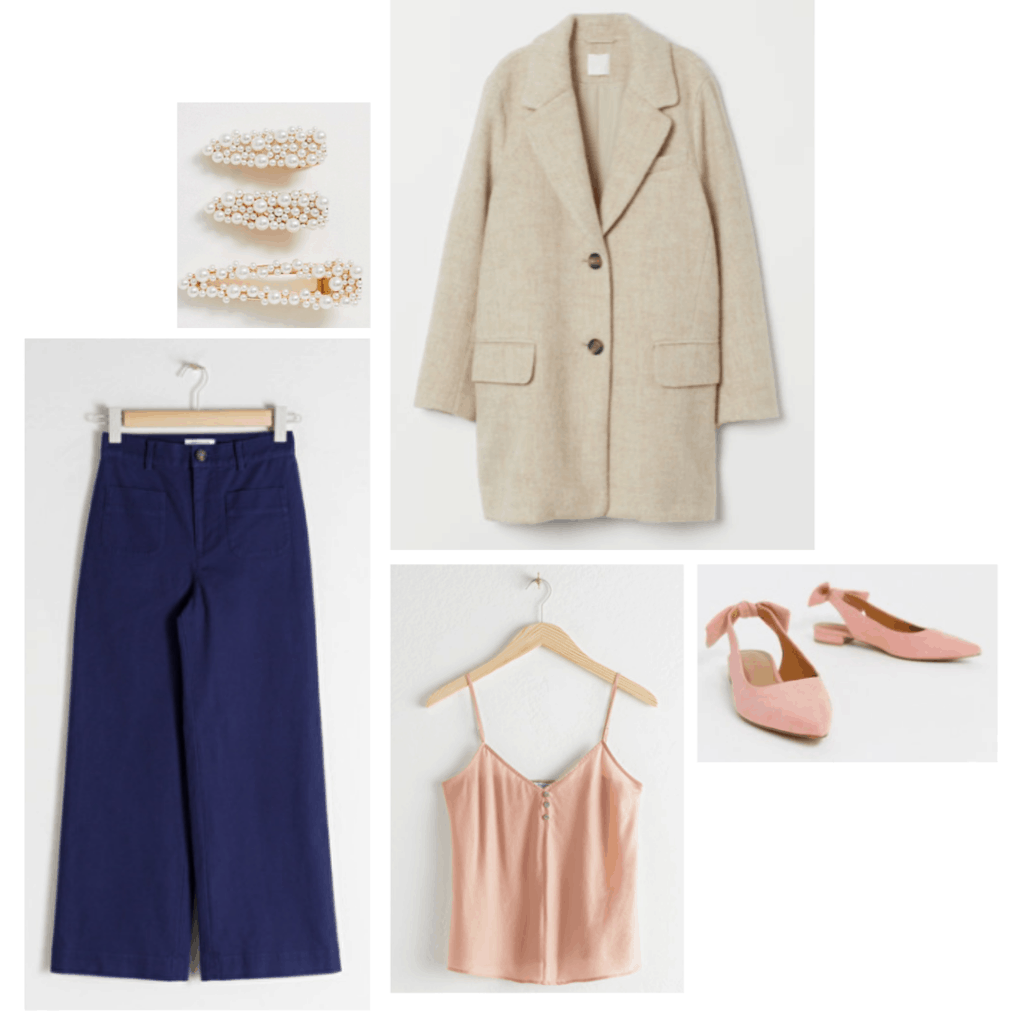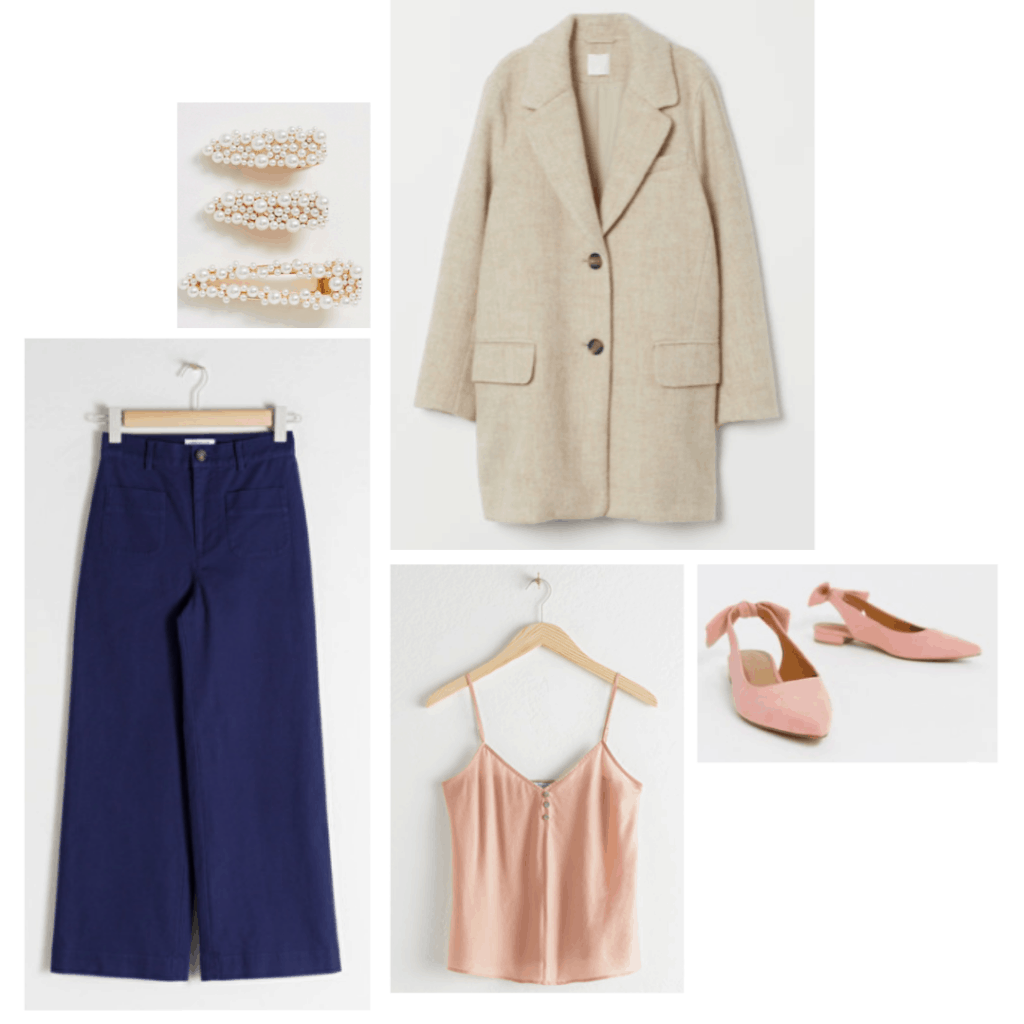 Products: Pants – & Other Stories, Top – & Other Stories, Coat – H&M, Shoes – ASOS, Hair Clips – ASOS
Downstairs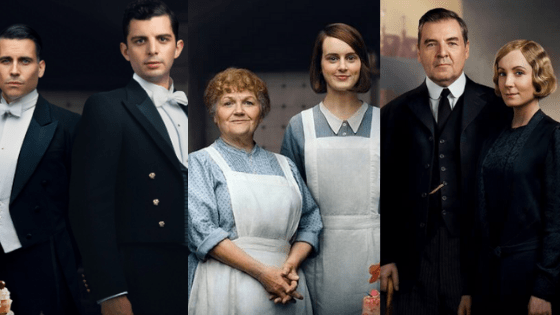 The servants of Downton Abbey are just as important to the story as the family that they serve. Though one might think the garments of the maids and footmen are a bit plain, they still have '20s style details that make them worthy of discussion.
The servants wear contrasting black and white garments, as well as pastel blue. Their uniforms feature various collar details and small embroidered patterns.
These looks can easily be translated into casual outfits perfect for any daytime event.
I wanted the look below to be a bit more pared-down than the first two outfits, but still fashionable. So I chose a top with a beautiful collar detail (on-trend for fall) and a nice pair of black pants. I accessorized with a suit-inspired jacket and 1920s-inspired t-strap flats. Rock this look and you will be comfortable and super stylish.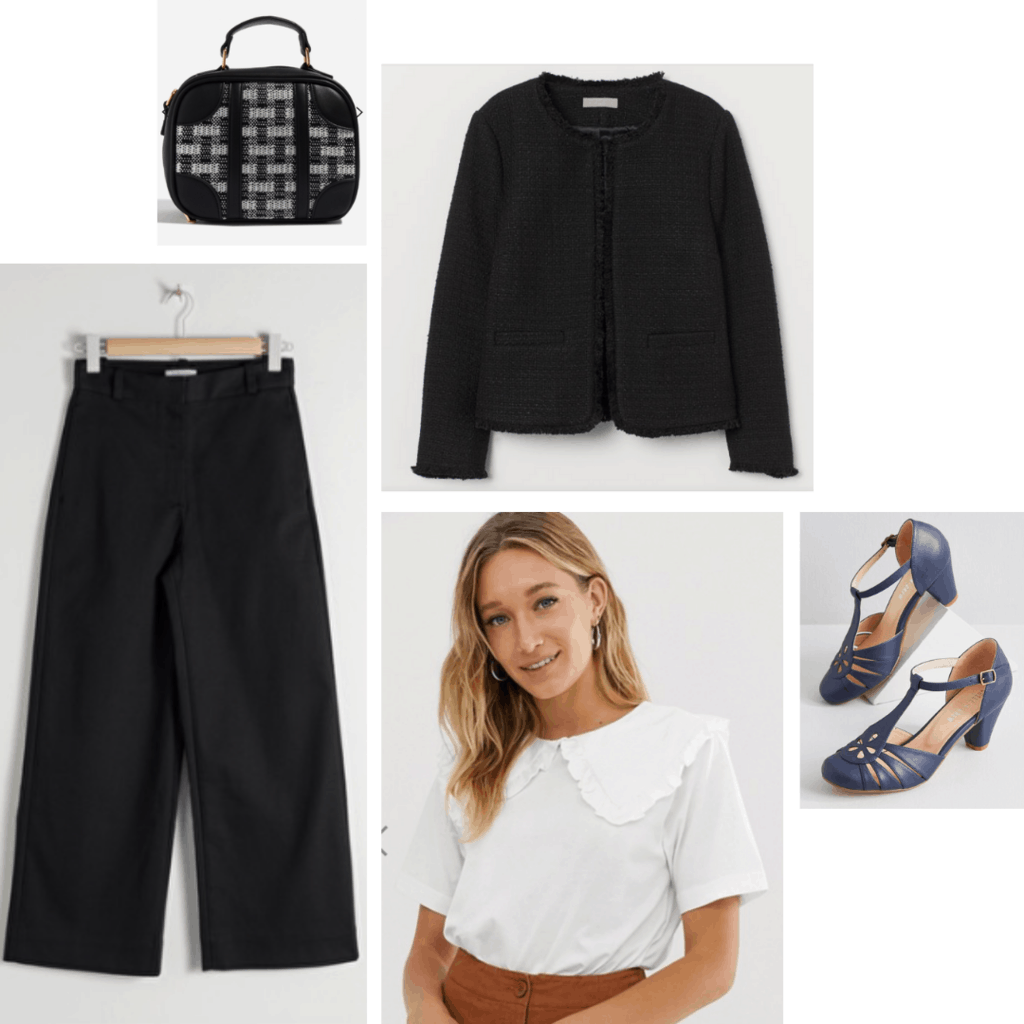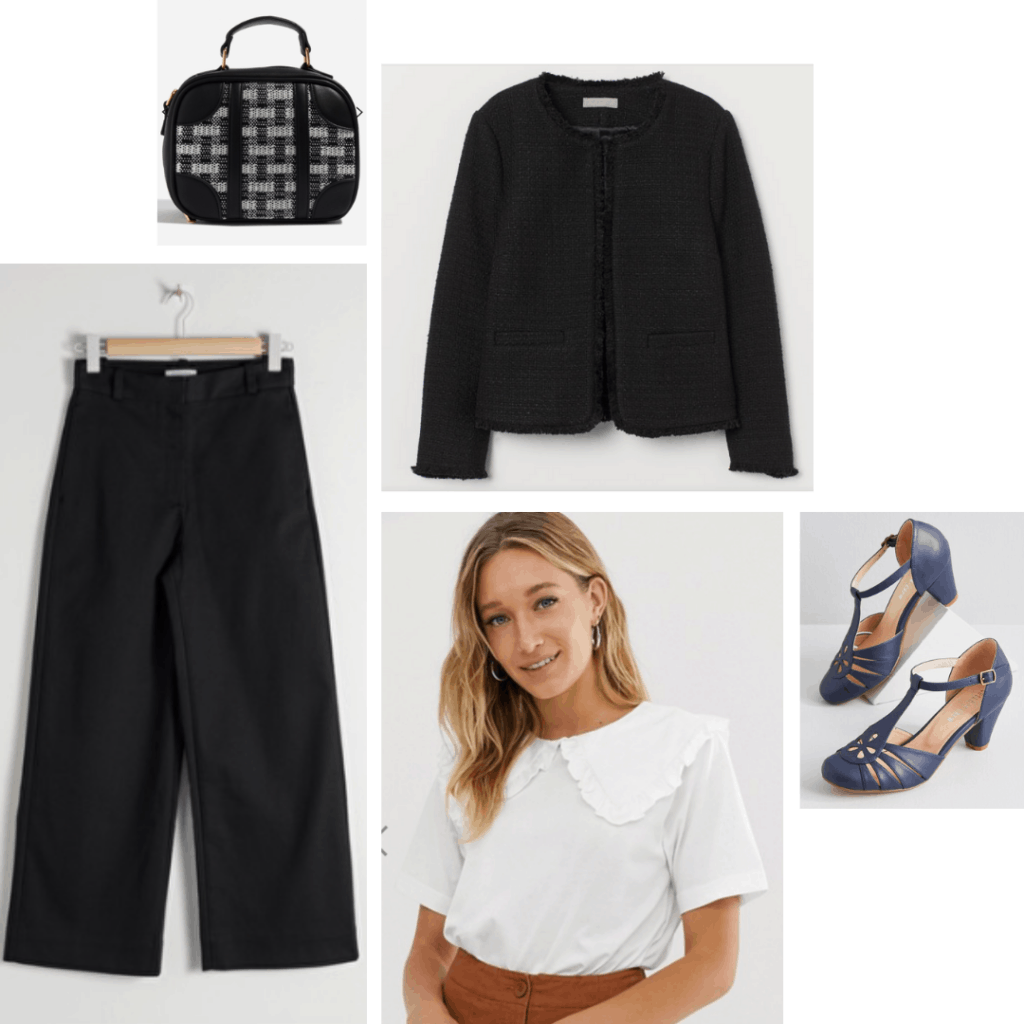 Products: Top – ASOS, Pants – & Other Stories, Shoes – Modcloth, Jacket – H&M, Bag – Topshop
How did you like the Downton Abbey movie fashion?
These 1920s inspired looks are perfect for wearing as we transition into a new season. They're ideal for bringing some Downton-style glam into the holidays and beyond.
What did you think of the fashion in the Downton Abbey movie? Did the movie meet your expectations? Let me know by leaving a comment down below!