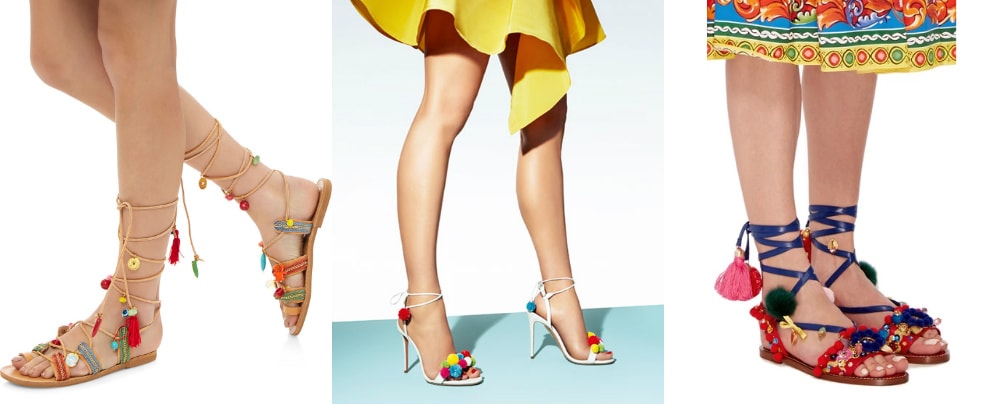 This summer, the crazier and more embellished sandals are, the better. Think Katy Perry on a beach vacation in Mexico for inspiration. Pompoms, colorful ties and tassels, and appliqués all make for a more on-trend look.
We are ready to spark the debate on this one. At first we were a firm no on these babies, but now we're starting to rethink them. For a beach getaway or a casual weekend pool party, we could be convinced…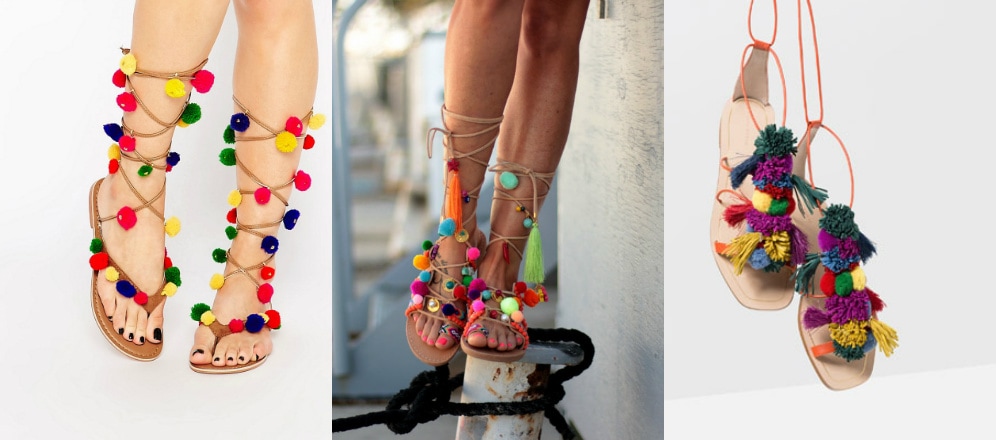 We're dying to know what you think about this trend!
Hop on down to the comments and let us know if you'd rock these shoes or not! What do you think: Are they good, bad, ugly, or somewhere in between?