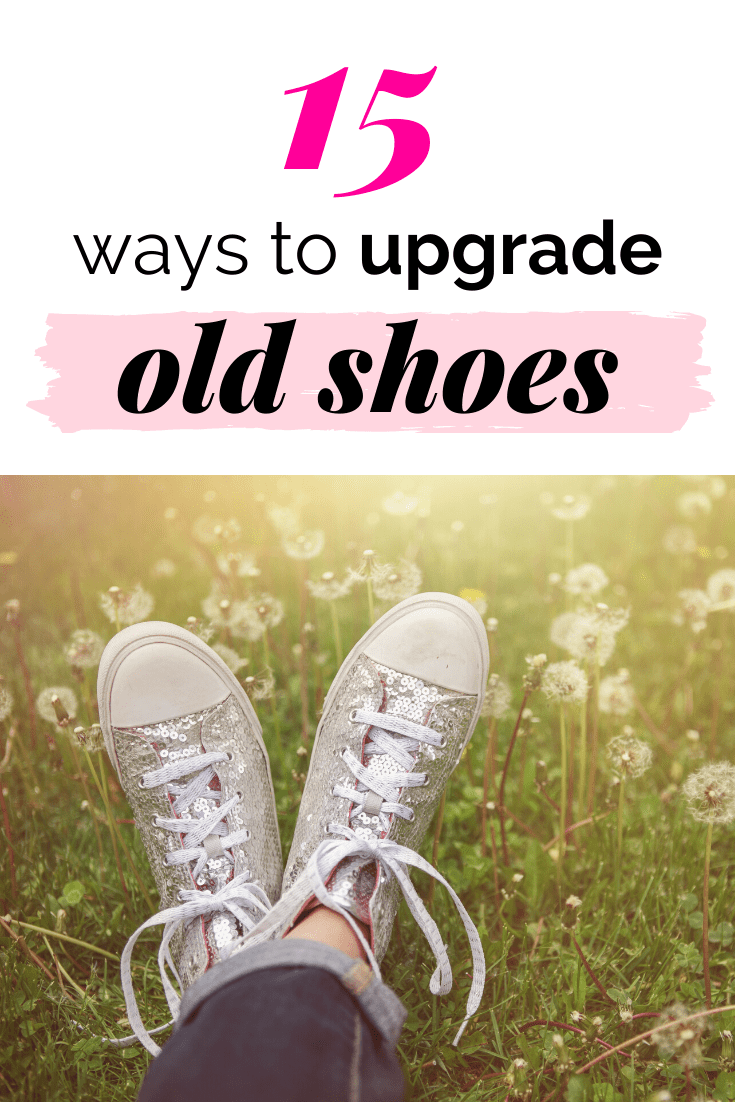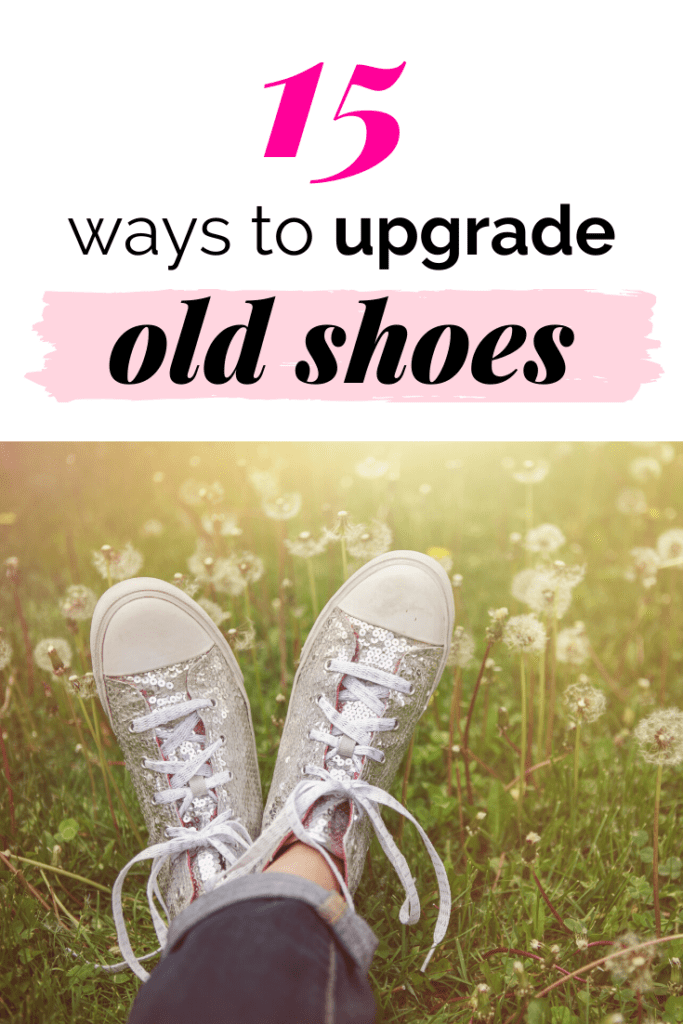 I don't know about you, but I have a lot of shoes. My closet is definitely stocked — I can't resist a shoe sale! Which led me to wonder what to do with old shoes that are still functional but maybe don't fit my style anymore.
Last week, I shared a guide to upcycling clothes. So in the spirit of reusing, I found fifteen projects you can use to upcycle your old shoes. I organized the projects by fashion categories: bohemian, statement, and preppy.
Boho: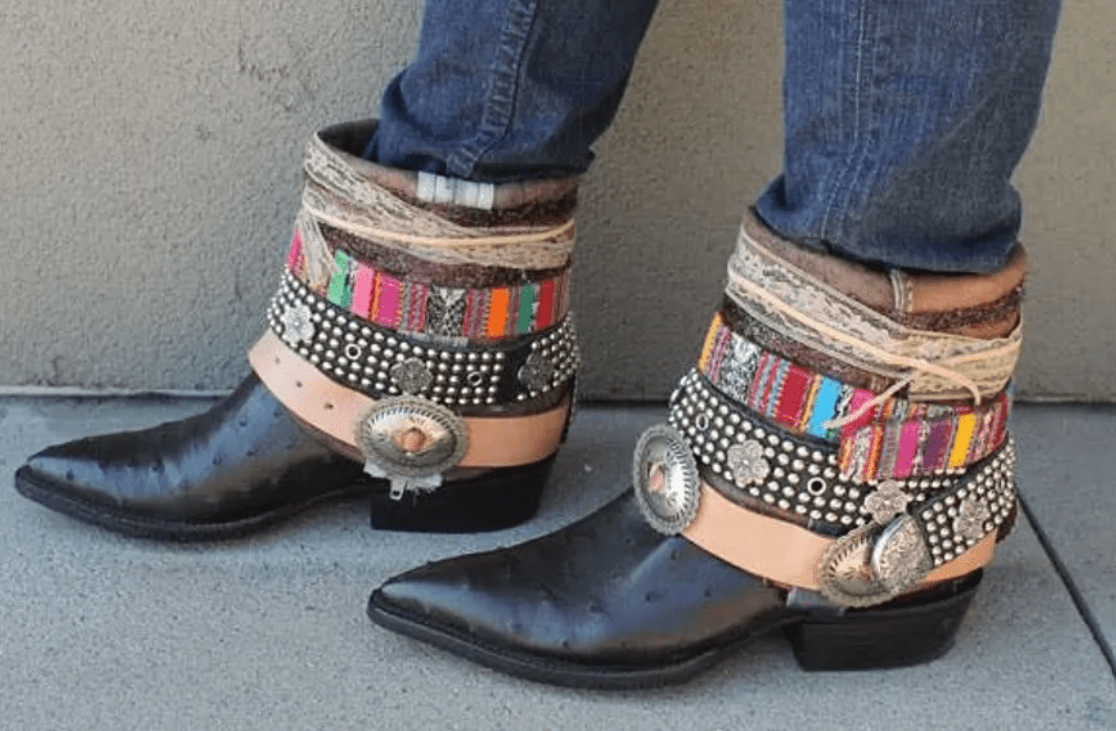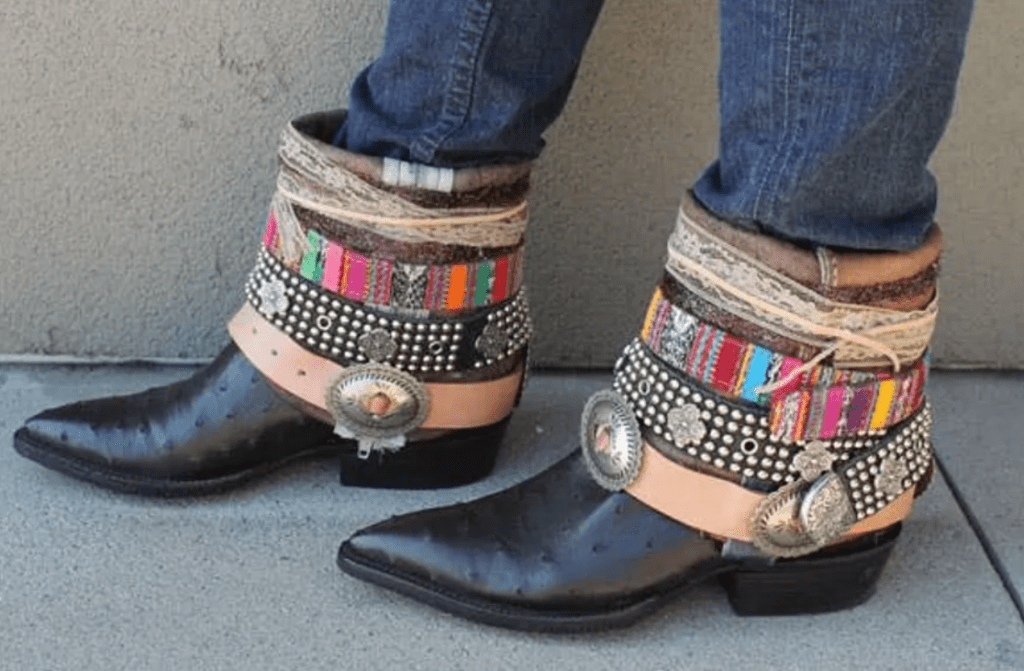 These boots from Brit + Co give me all the bohemian vibes. I love the contrasting colors and textures.
It may be a little warm for jeans and boots but these would be super cute when paired with a flowy skirt or a sundress this summer.
Pom Pom Sandals
I know that most musical festivals have been postponed or cancelled, but you could spice up your old sandals with some pom-poms and cord for a music festival-ready vibe.
Once your sandals are ready, just break out your festival outfits, makeup and your favorite songs — at home. Bonus points if you facetime your besties and have a dance party.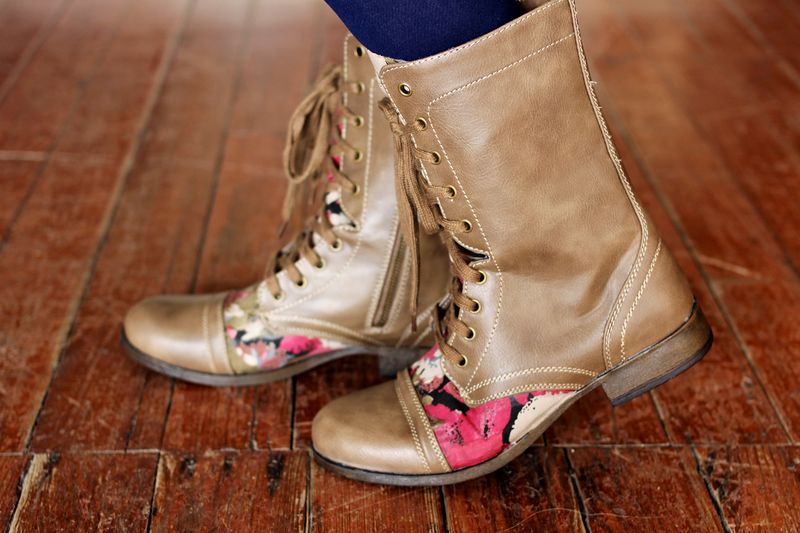 This is such an easy way to spice up an old pair of boots. I love the peek-a-boo effect that the fabric adds. It's such a fun and colorful touch.
Honestly, I cannot say enough good things about these pretty boots — I want to do this with at least half of my shoes now.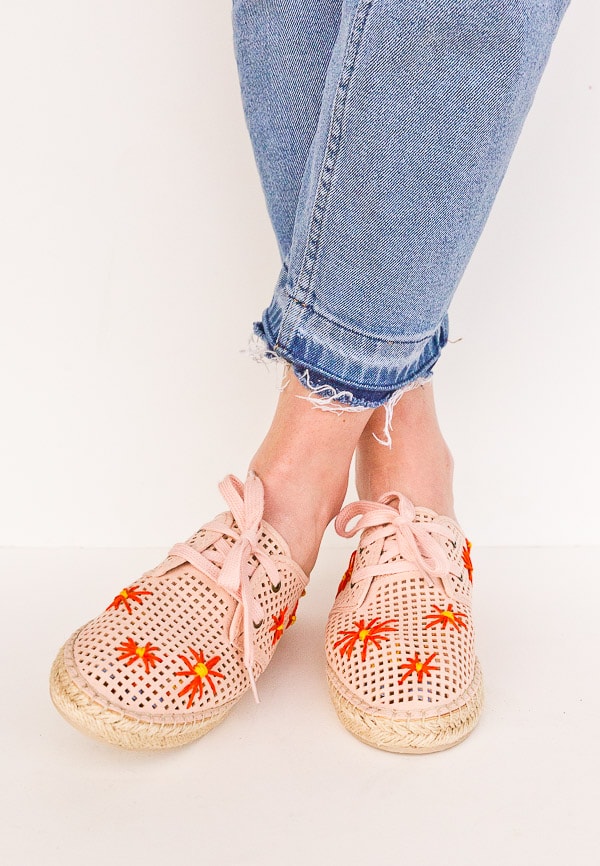 I love this idea for upgrading old sneakers. It makes these shoes so versatile. You could also switch out the pattern and colors via season or outfit.
Unfortunately, the shoes used in this tutorial have since been discontinued. That said, I did find this pair from Keds that I think would work along the same lines.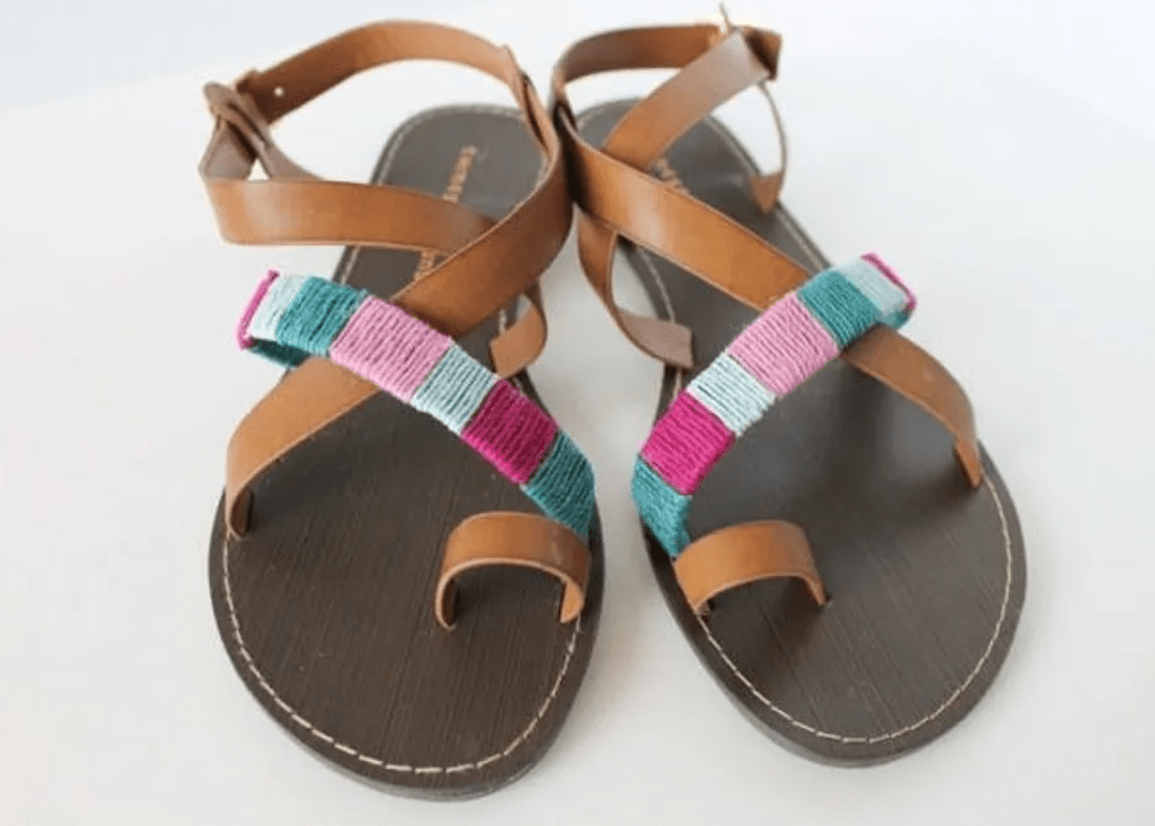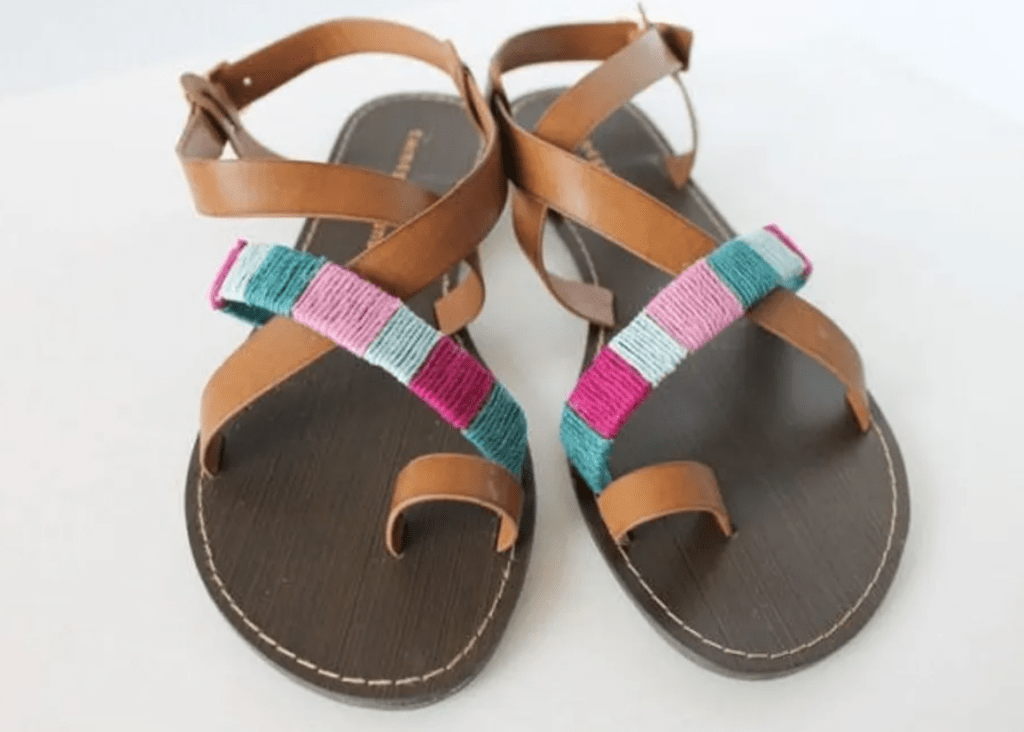 Technically this tutorial has four ways to add some flair to sandals. All of which are adorable.
I think the easiest method though is the one pictured above. My favorite idea, though, is the beaded sandals pictured below. If you have enough pairs of sandals you could try all methods — they're seriously all so cute!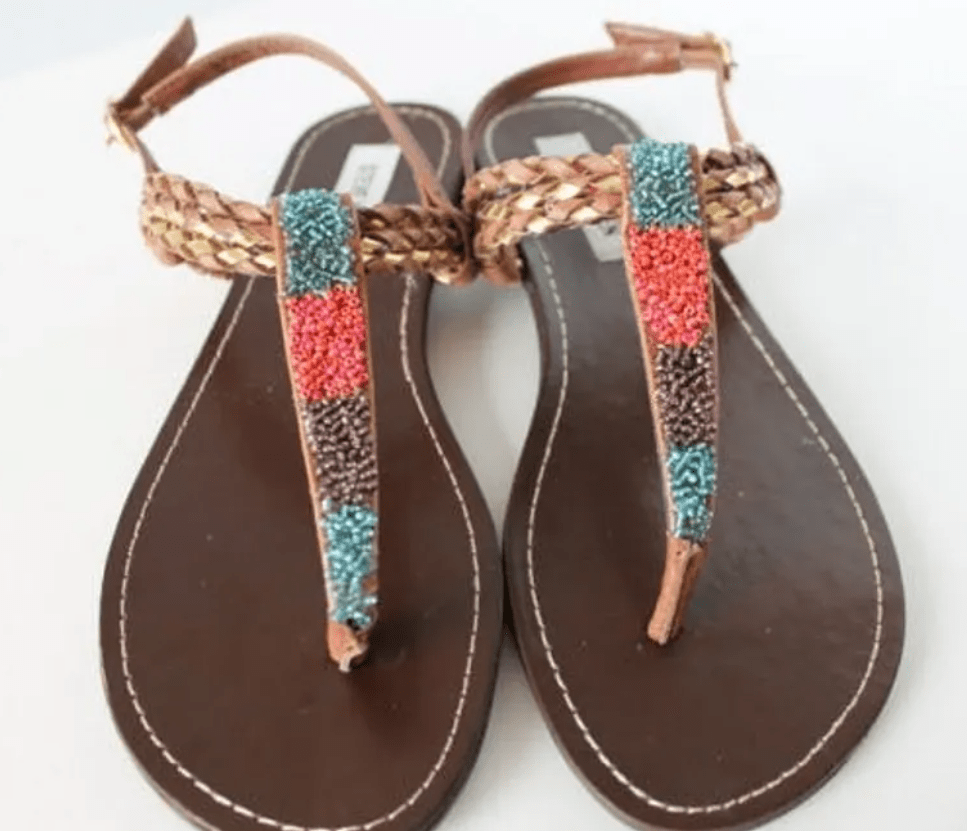 Statement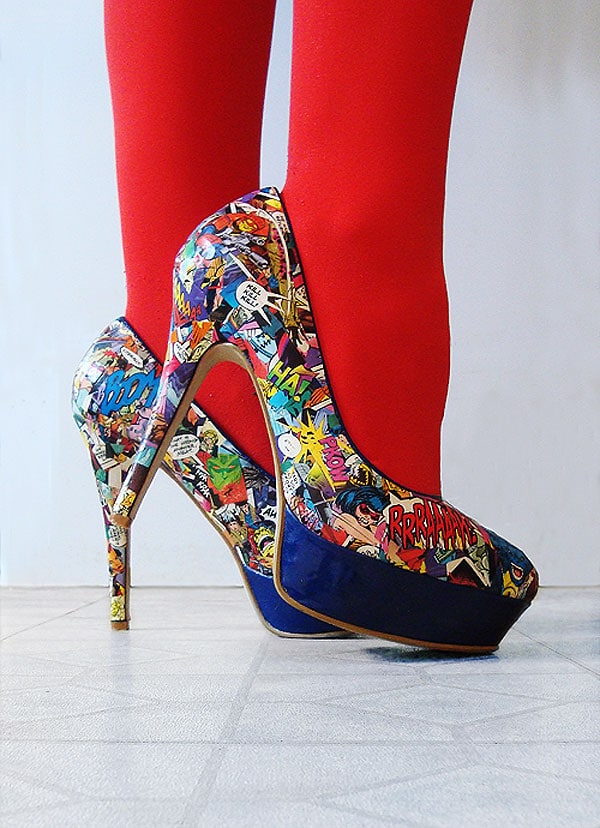 This is the most amazing way to show off your love of comics. I really like the use of colors and dialogue that was used for this shoe specifically.
I'm not a comic collector, but I think I might try this sometime with some illustrations or damaged books I have.
Glitter
There are dozens of ways to decorate or redo your shoes with glitter. All of these ways have their own pros and cons.
I have done something similar to the sneakers below with pretty decent results, but I would use the tutorial if I try it again. I included the other two ideas because I thought they were gorgeous and well done.
(Click on each photo to go to the tutorial.)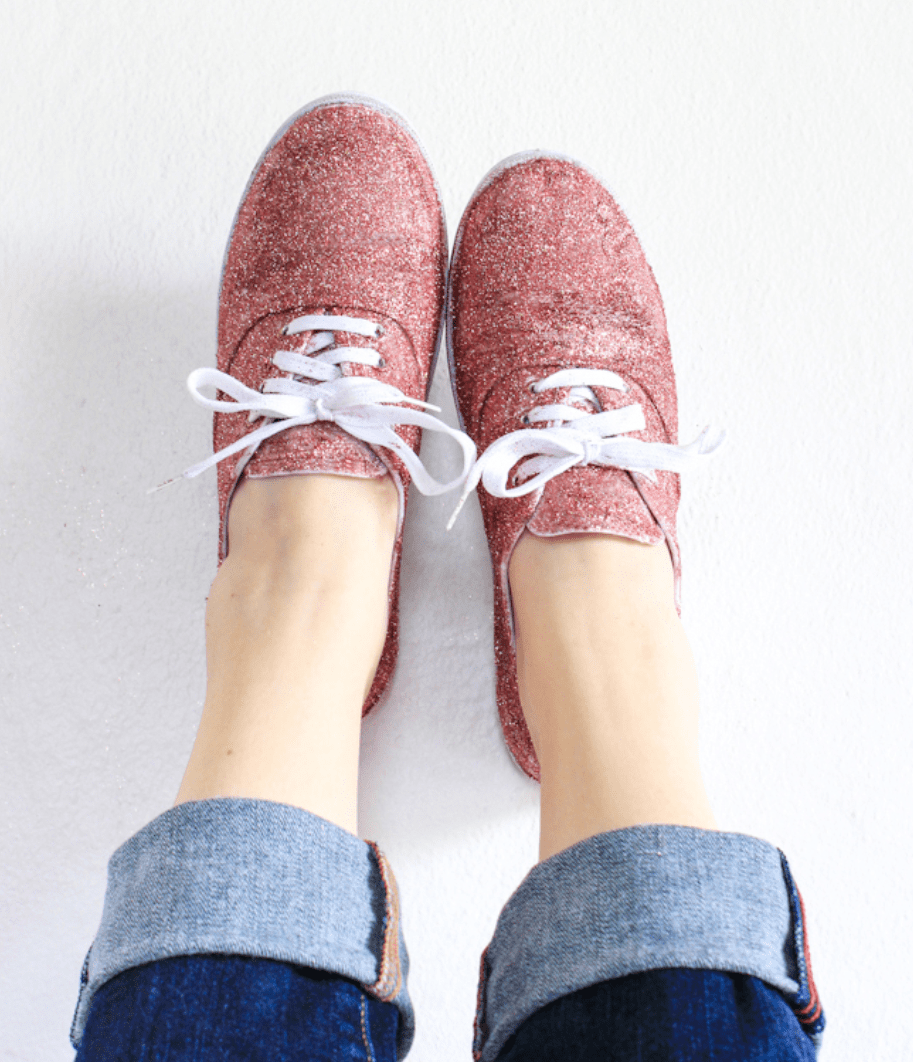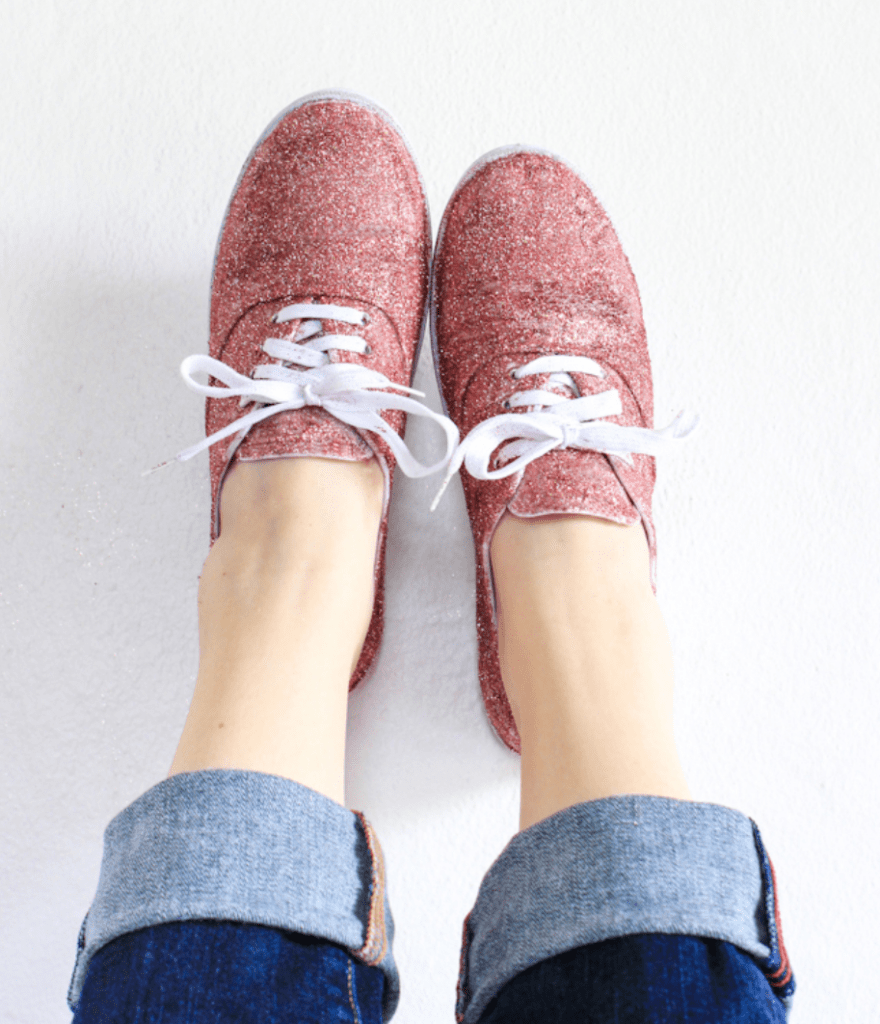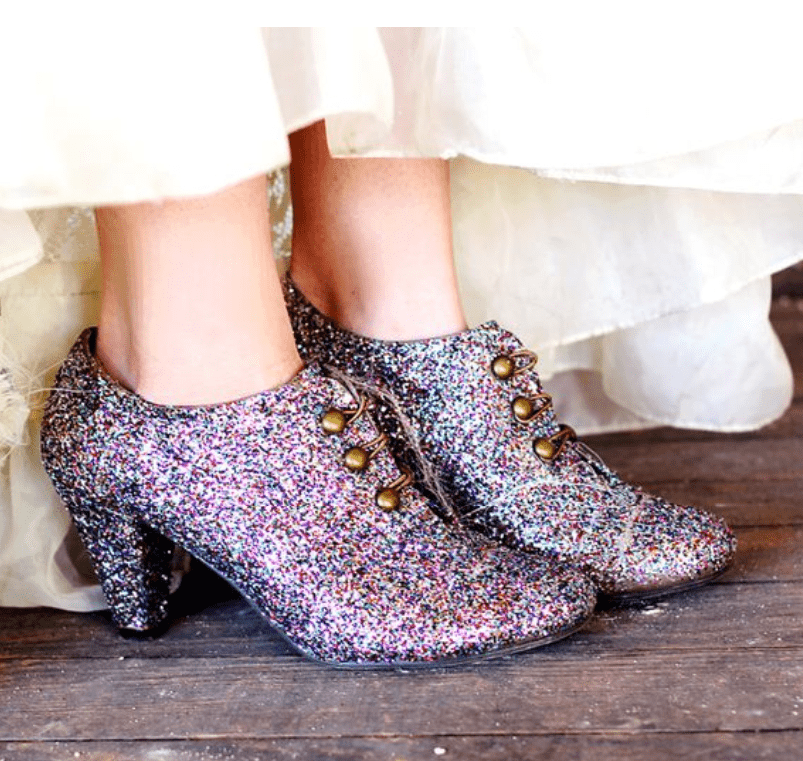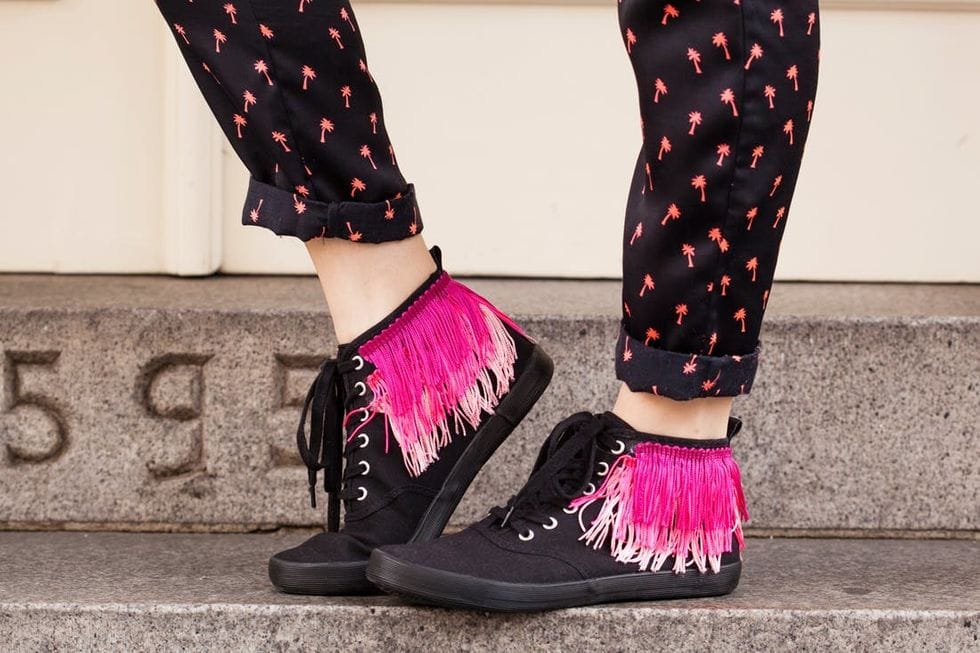 This is probably the easiest DIY on this list. I don't think it would take more than 15 minutes or so to complete.
It's also a really interesting way to add a fun touch of color to a pair of plain shoes. There are so many variations you could try, too!
Butterfly Heels
I'm going to be honest — I hadn't been into butterfly heels before this video but now I understand the hype. They're so whimsical and pretty, two of my favorite things.
I think the hardest part of this tutorial is probably attaching the wings and that's mainly the use of the awl which can be hard if you're unfamiliar with it. You can totally do this, though!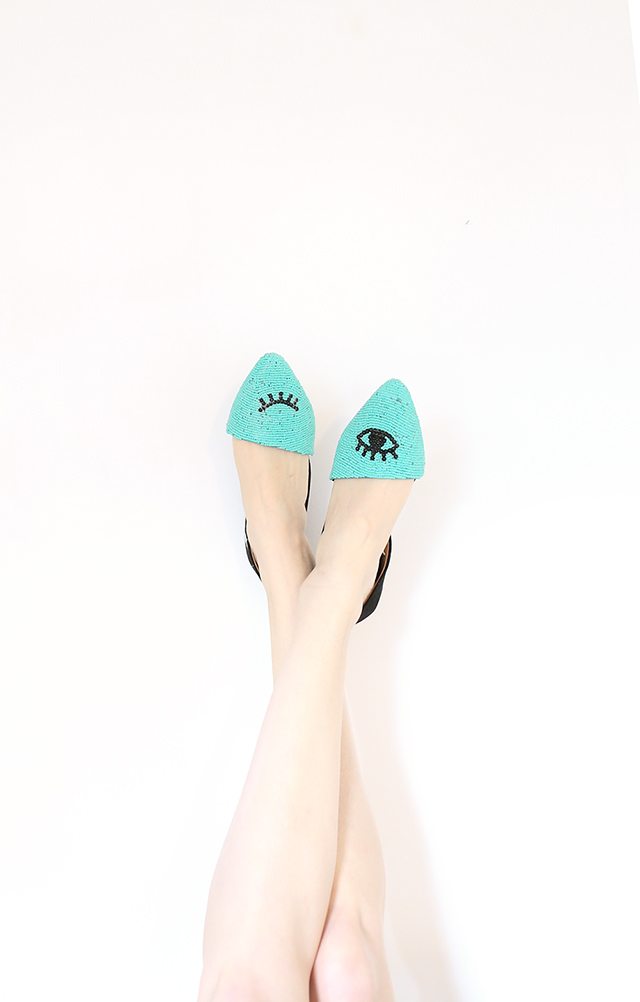 I'm a big fan of the shape and two-toned styling of these flats, but the beadwork is also gorgeous. The eye detail is so fun and flirty.
This is a time-consuming project so I would keep that in mind if you're thinking about trying it, although the payoff is majorly worth it.
Preppy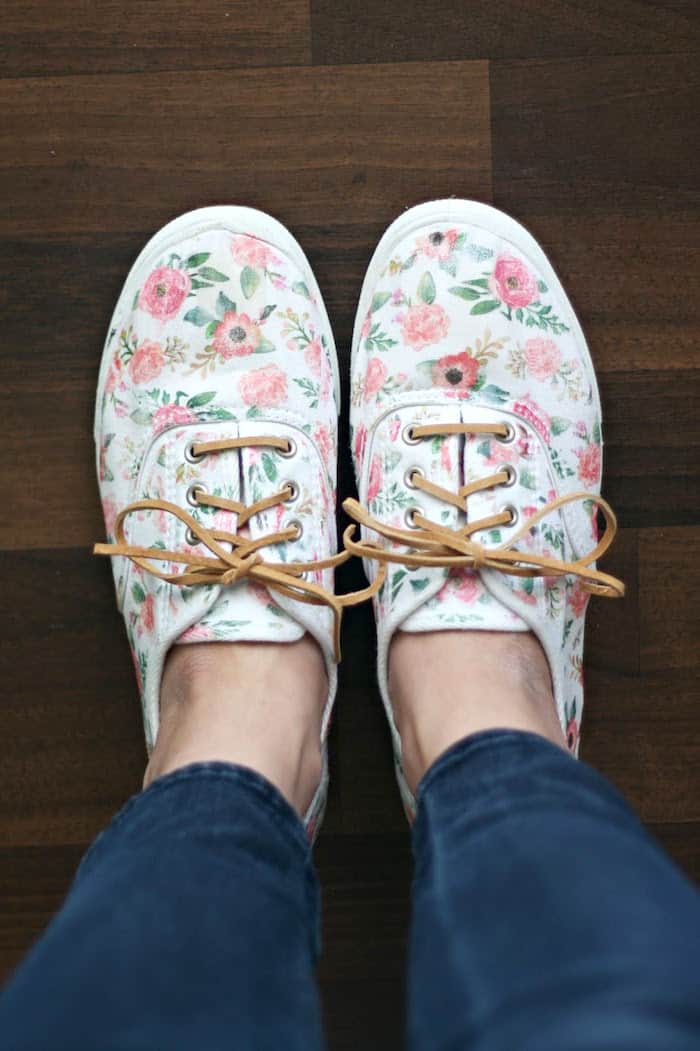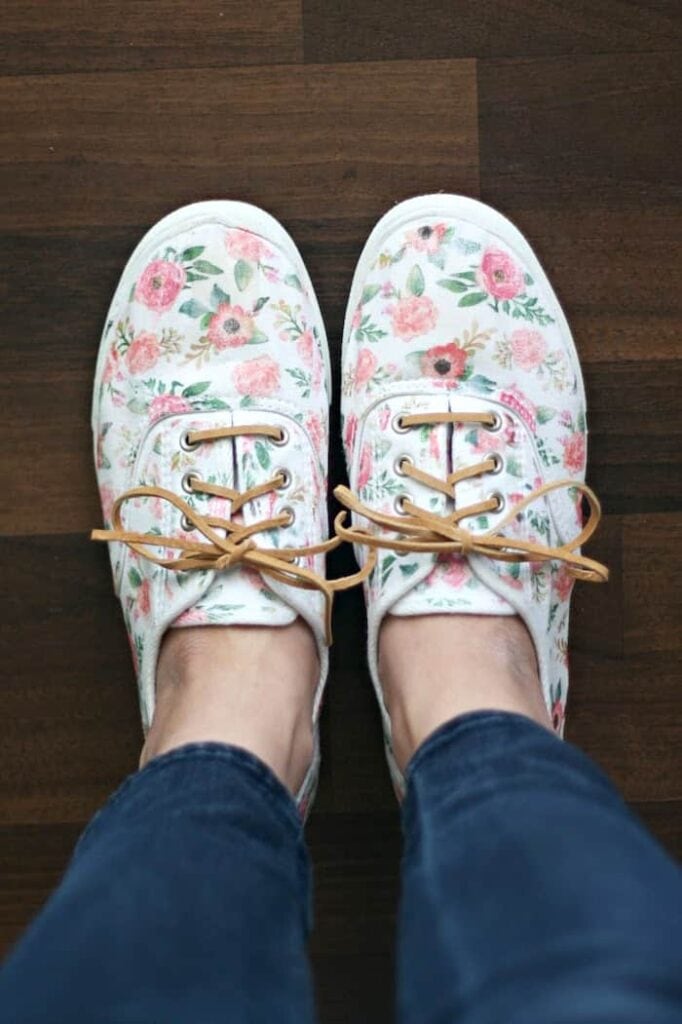 This pretty iron-on transfer project is fairly simple. If you have a printer and an iron, all you need is some transfer paper. If this does end up cracking over time, I've heard it's best to just re-adhere it with your iron again.
I think adding the suede cord to replace the laces for this project was genius. These are so simple and adorable!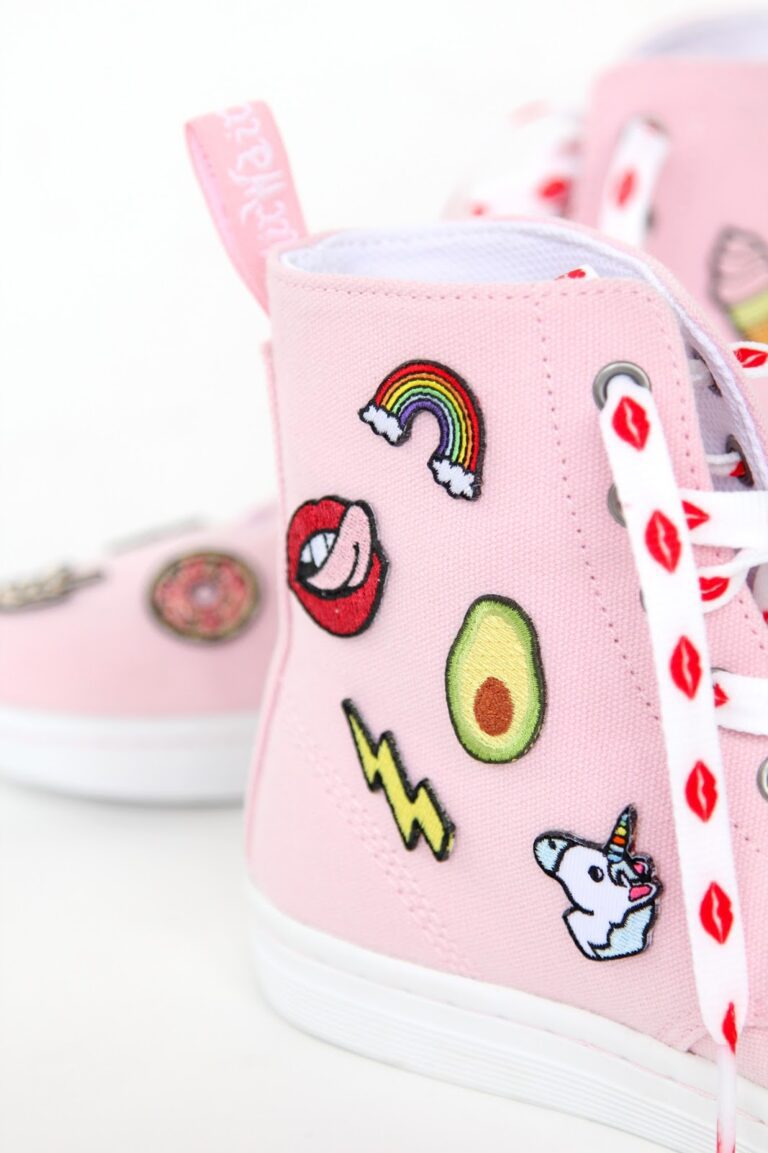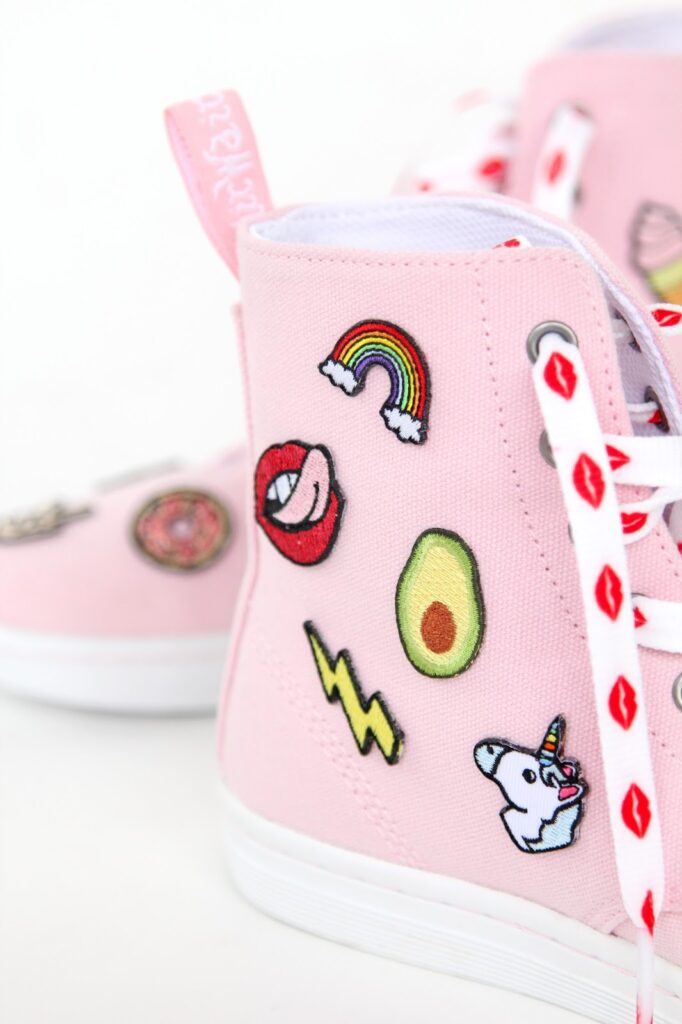 The combination of these shoes and mini patches makes me feel all warm and fuzzy inside. I would wear these with everything.
I did notice that the patches used in this tutorial are a little expensive. If you want to save some cash, I found a cute set of patches for a pretty reasonable price on Amazon.
Stamped Pineapple Shoes
I really like these shoes (and it's not just because I've developed a pineapple fascination this summer). I think the messy pineapple print is so cool and I love that it looks purposefully messy.
If you're wanting to try this and you don't have foam, you could always try making a stamp from an eraser or a potato.
I like the subtle use of color in these sneakers. It makes them easy to pair with similar outfits without being overpowering.
My biggest concern regarding this tutorial is the use of kool-aid. I know it can be used to dye natural fabrics, but I'm not sure how long it will last on a pair of shoes, so if I were you I'd stick to the boxed fabric dye.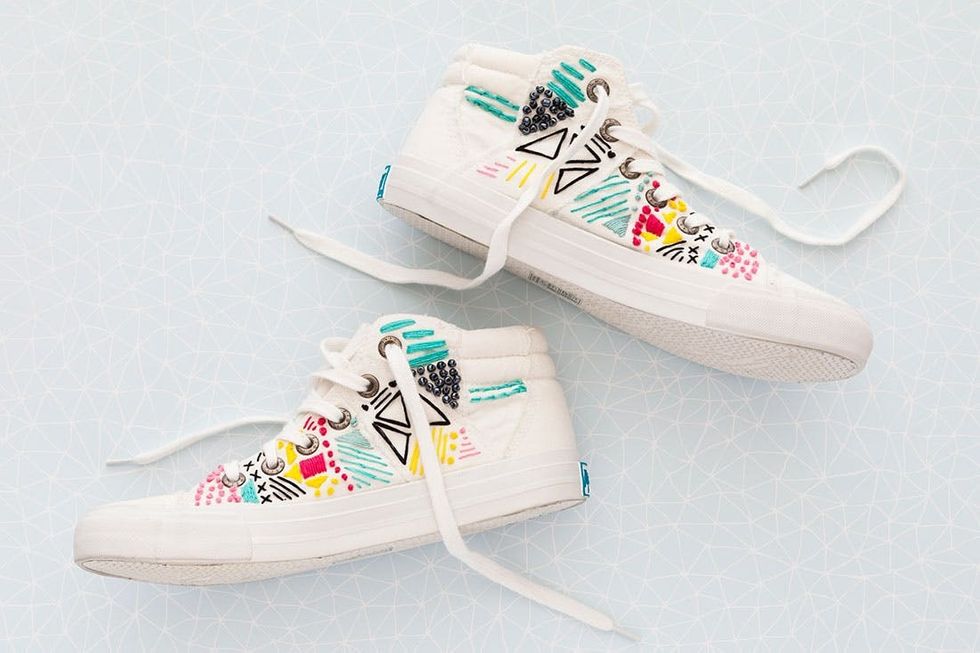 These are super fun and in my opinion the perfect pair of sneakers to flaunt in the summer.
I like that the tutorial covers some basic embroidery stitches in their steps as well, so even if you're a beginner, you can follow along.
How do you like these ideas for what to do with old shoes?
What was your favorite shoe upcycle? What do you think of those butterfly heels? Personally, I'm a little bit obsessed. What are other DIY ideas you'd like to see?