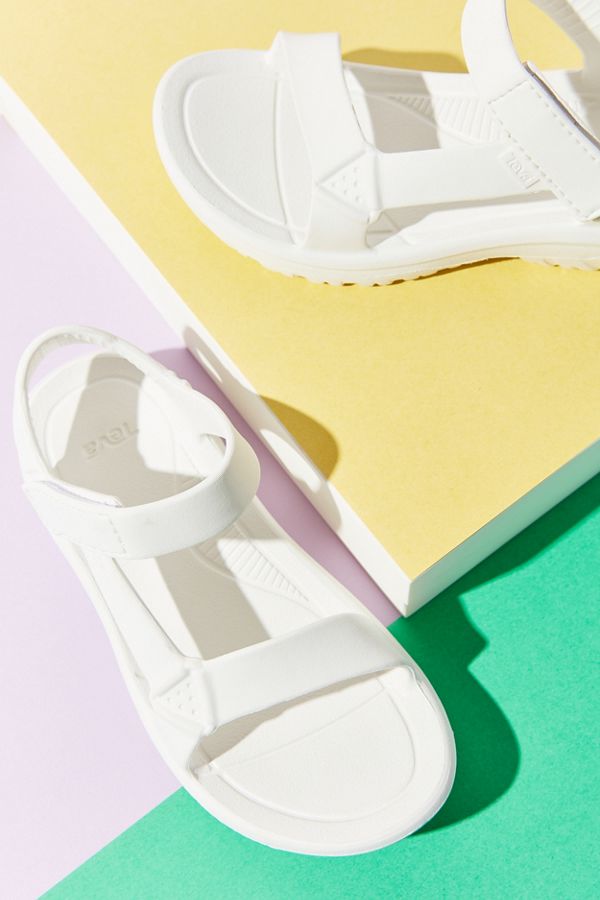 Sporty sandals are one of the more "controversial" fashion trends out there. It seems like everyone has an opinion on them, whether they love them for their comfort or hate them for their "sensible" vibe.
However, they have come a long way since the days when they were relegated to outdoor activity wear. Nowadays, brands from Teva to Gucci are making sporty sandals in tons of cool color and style variations that would look more at home on runway than the hiking trail!
In spite all of this fashionable progress, the question of how to wear them can still be a tricky one. This is especially true if your style isn't especially sporty to begin with.
So, I've put together three outfits with sporty sandals, from simpler to more feminine. They're sure to inspire you to try out the trend for yourself!
Sporty Sandals Outfit #1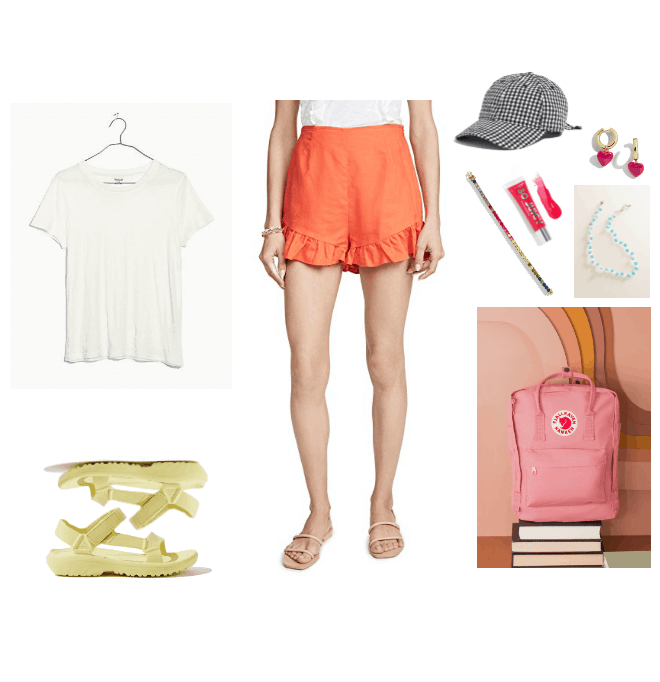 Products: T-Shirt – Madewell, Sandals – Urban Outfitters, Shorts – Shopbop, Hat – Madewell, Earrings – BaubleBar, Bracelet – BaubleBar, Lip Gloss – Colourpop, Choker – Urban Outfitters, Backpack – Urban Outfitters
This look, with its fun color scheme and laid-back aesthetic, is perfect for summer classes.
To get it, tuck a crewneck, off-white short-sleeved t-shirt into a pair of cute ruffled shorts.
Next, add a gingham baseball cap (I love the tie-back detail on this one!) and a brightly colored backpack.
As for jewelry, carry on the outfit's whimsical theme with some adorable pink heart drop hoop earrings, a beaded flower choker, and a multi-colored faux tennis bracelet.
For makeup, keep things simple with a pop of hot pink lip gloss.
Finally, for footwear, add a pair of chic Teva sandals, which not only come in a trendy yellow-green color, but which are also sure to be super-comfortable, thanks to their rubber construction.
Sporty Sandals Outfit #2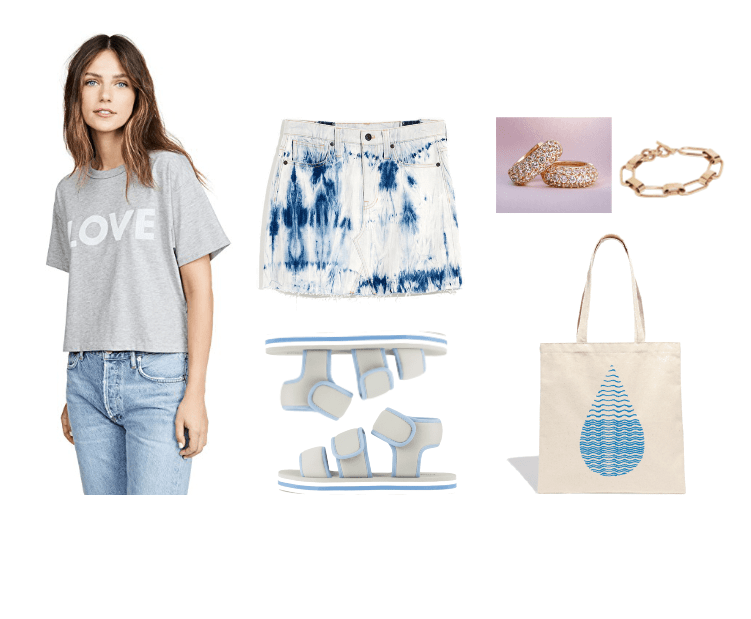 Products: T-Shirt – Shopbop, Skirt – Madewell, Sandals – Jeffrey Campbell, Earrings – Frasier Sterling, Bracelet – Shopbop, Tote – Madewell
For Outfit #2, I decided to go for something that is both sleek and feminine.
To begin, put on a slightly cropped, boxy graphic tee in gray. Then, throw on a super-cool, of-the-moment tie-dye denim mini skirt.
Keep jewelry to a minimum; here, I chose a pair of sparkly on-the-ear hoops, as well as a gold chain-link bracelet. However, you could certainly get away with wearing just one of these pieces if you'd prefer a more minimal look.
For an outfit like this, you can't go wrong with a classic canvas tote. (Even better, half of the retail price of this one gets donated to charity!)
Lastly, to complete the ensemble, put on this futuristic pair of Jeffrey Campbell sandals, whose chic gray-and-white color scheme is sure to stand out from the crowd!
Sporty Sandals Outfit #3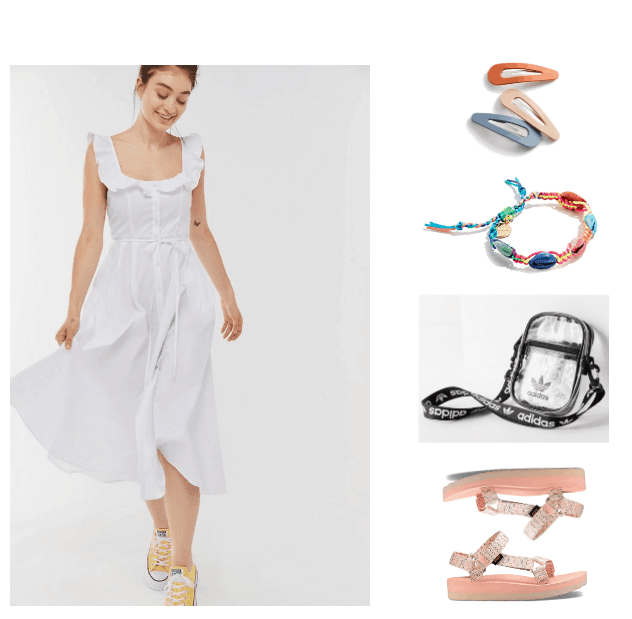 Products: Dress – Urban Outfitters, Hair Clip Set – Urban Outfitters, Bracelet – Shopbop, Bag – Urban Outfitters, Sandals – DSW
The third and final look is definitely dressier than the first two, but it's still quite wearable. It's also much easier to put together than you might think!
To copy it for yourself, start off by donning a feminine and flowy white midi dress.
After that, put your hair back using several trendy multi-colored flip clips. You can wear them however you choose, but I personally like the idea of wearing them all on one side of your head for an impactful look.
Jump on the clear accessory bandwagon with this sporty Adidas crossbody, and add a fun and colorful friendship-style shell bracelet for contrast.
To finish off the look (and to add one final pop of color!), put on a pair of Tevas in a cute coral shade.
What do you think?
Would you ever wear sporty sandals as a fashion statement? If you have done so, how did you style them? What are some of your favorite brands/styles of sporty sandals?
Let me know in the comments!