Here are our summer essentials for 2023, the fashion and beauty item every girl needs this year.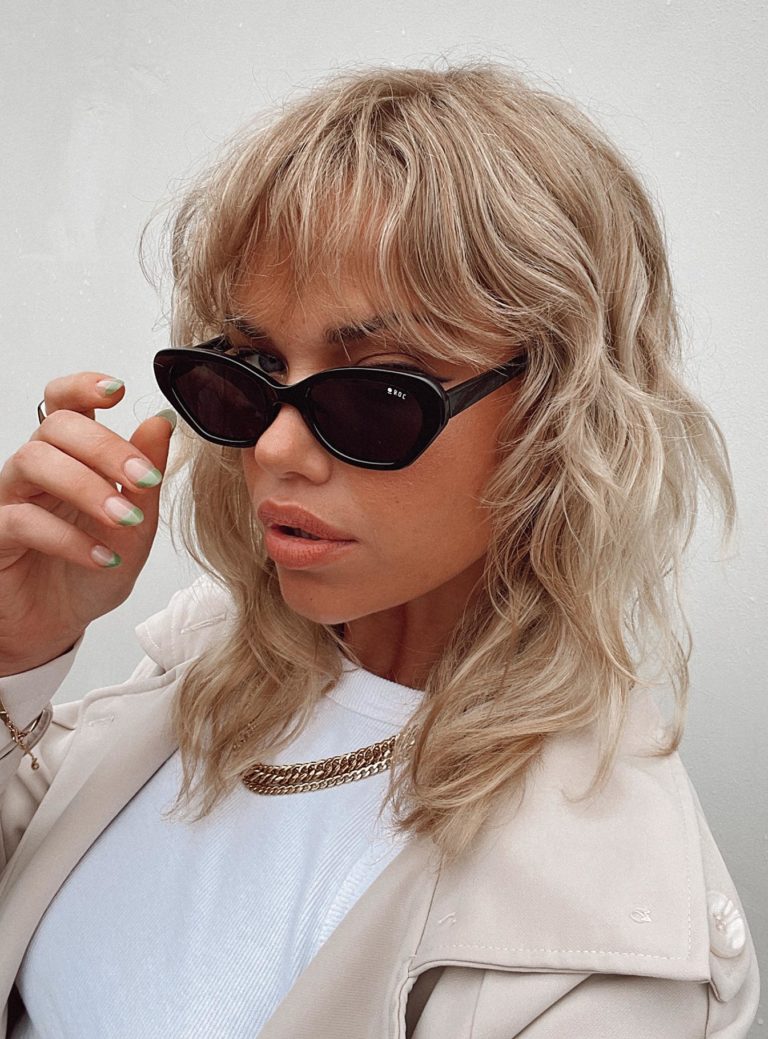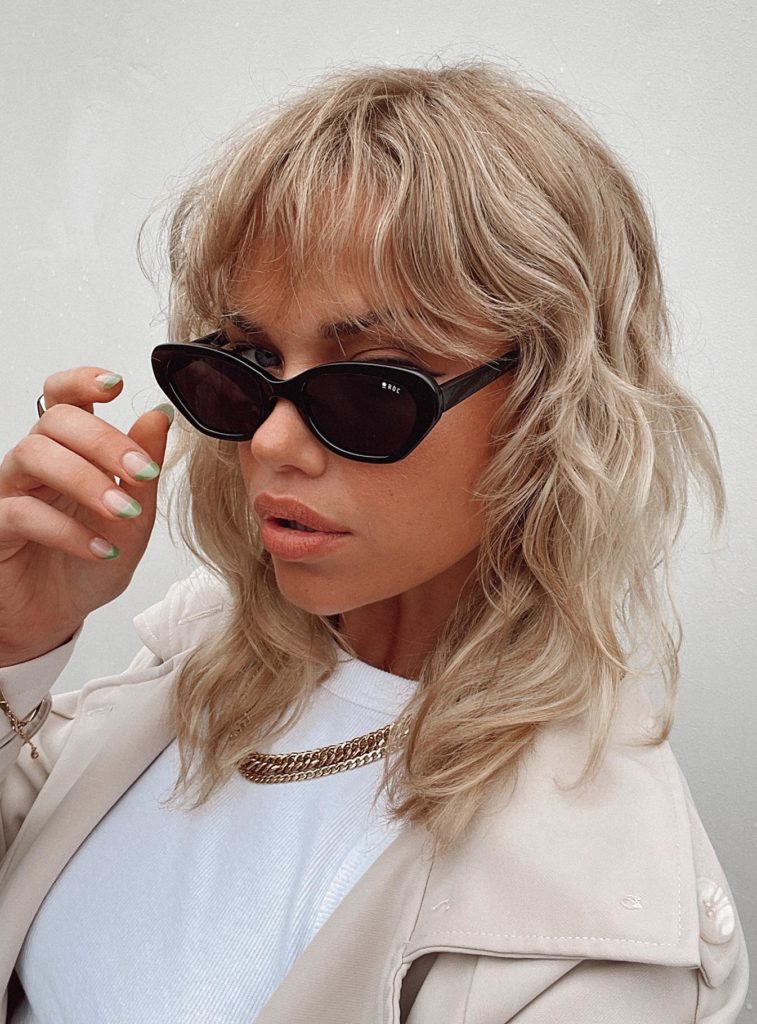 Summer is just around the corner! So it's time to start really thinking about what you will want to be wearing.
There are so many new trends in fashion and beauty recently that we can't wait to wear this summer. (We shared a few in our summer 2023 outfits guide.) However, you may be wondering which pieces are the actual must-haves for every girl.
If you are looking for the best pieces you need this summer, keep reading because this post will show you 15 fashion and beauty items that will keep you looking super trendy throughout all of summer 2023!
Read on for the summer essentials of 2023:
Related reading: The Hottest Makeup Looks (& Must-Have Products) Trending This Summer
1. Long Satin Skirt
One fashion item that will look adorable for the summer is a long skirt, specifically in satin. These are coming back into style as the summertime gets closer and all things 2000s reemerge.
If you want something girly that you can wear without having to wear a dress, this is definitely for you! The great thing about the long skirts like this Elsie skirt is that you can wear them as every day outfits because they will go with almost any top or shoe you own.
2. Thong High Heel Sandals
You may have seen these kind of shoes all over Instagram recently. Fashionistas are obsessed with high heel thong sandals right now. While you might be on the fence about these, I definitely encourage you to try this trend — it's fun, and you can try it for an affordable price.
If you are tired of wearing flip flops with every outfit over the summer, these thong shoes will be perfect for you.
They not only will these Cabrera champagne satin square toe high heel sandals look great with every outfit, but they will also spice your summer looks and have you completely on trend.
These shoes come in a beautiful champagne satin with a small heel to add glam vibes to any ensemble.
This is another popular hair accessory you've probably seen already this season because just about everyone is wearing them.
While I love these in clear and tortoiseshell finishes, if you want to add something new to your hair looks for the summer, you can get a colorful bear claw hair clip like this watch me hair clip in hot pink!
This hair clip comes in an adorable hot pink color that you could match with some of your pink outfits to look trendy and girly over the summer.
This is a popular fashion and beauty item right now because you can use this item as a top or even as a hair piece. I love the bohemian meets glam vibe that this piece gives off. It's definitely a summer essential for 2023.
If you are looking for a scarf that you can wear as a top or head piece get this gemini satin scarf in black & white. It comes in black and white in a satin material that will look amazing with all of your summer outfits.
Also read: How to Wear a Neck Scarf
5. Eyebrow Gel
This is a beauty item that you definitely need to keep up with all the beauty trends for over the summer. Celebrities and social media influencers have been raving about this makeup trend for your brows, the soap/laminated brow look. (I'm sure you've seen it on TikTok by now!)
All you need to do to get this trendy makeup look is to purchase this gimme brow+ tinted volumizing eyebrow gel and brush your eyebrows up. Your brows will stay in place with just a hint of color.
As a bonus, this will create a more natural look for your brows as opposed to a pencil, which is also perfect for the summer!
6. Ring Set
You may have worn ring sets years ago because they were a popular accessory. If you loved this look then, good news: now they are coming back in style! This is a fun accessory that you can add to any of your summer looks to make you look a little bit more glam.
I think that adding a bunch of accessories to your outfits always gives them more of a summer vibe. If you want to try this look on a budget, you should purchase this ancient history ring set. It comes with super cute chunky rings in gold!
7. Anklet Set
Another accessory that you need this summer is anklets! This will be perfect if you want to wear a beachy outfit or even if you are going to the beach this summer — you can totally wear these with your swimsuits to add some extra interest to your look.
Looking for a super cute but simply anklet set? Get this assorted chain anklet set that comes in gold to complete all your looks.
8. Light-colored Bag
You probably have seen the baguette style purse everywhere by now because this is a really popular trend in fashion! However, most of the time, people purchase these bags in black to wear with outfits.
Since it's going to be the summertime, why not add some more light colors to your outfits? This Peta & Jain purse in true beige would be perfect for just about any summer outfit because it comes in a beige color that will match with anything and it is still a baguette style bag so you will still be keeping up with all the fashion trends.
You may have been seeing small sunglasses on every summer 2023 essentials list because they have come back in style. But, as summer time gets closer, large sunglasses are also coming back.
If you are a fan of larger sunglasses, get these trendy the more you know sunglasses, which you can add on with any outfit to look trendy and protect your face from the sun.
Also read: Classic Sunglasses 101: The 15 Pairs That Will Always Be in Style
Colorful jewelry has been coming in style, and this fun trend is perfect for the summer time. I love adding more color to my clothes and accessories over the summer and this look is a great way to do it.
If you want to add some fun to your summer accessories, go for this rainbow rhinestone stars choker! Not only is this necklace on trend, but it will make you happy every time you look at it.
Matte lips used to be the go-to lip look, but now lip gloss is coming back as a favorite makeup item! This also will be perfect if you are going for a more natural makeup look for over the summer.
If you want to get into lip gloss, get this mini lip injection maximum plump extra strength lip plumper! This stuff is no joke, it really plumps your lips and makes them look full and soft.
You can carry this with you just about anywhere, like at the beach or even on vacation over the summer, to add some shine and volume to your lips.
12. Chain Belt
Belts have come back in to style, but instead of wearing a normal belt, I love the idea of embracing a more summery vibe with a chain belt like this Gigi chain belt!
You can add this item on to your outfits or you can wear this with your swimsuits to make your beach looks look even more fun this summer.
You may be wondering what to do with your hair over the summer. If you ask me, the Bumble and bumble surf spray is all I need.
Wavy, messy hair is coming back in style, so if you are looking for those perfect beachy waves which will also look great for over the summer, get this hairspray.
This hairspray will make you look like you have beachy waves all the time with barely any effort.
One other beauty item that people are raving about is the rosy cheek look.
Instead of bright and harsh blush looks, now people are going for a more subtle pink rosy glow, which you can get in a snap with this backstage rosy glow blush. It's the perfect subtle rosy pink.
Also read: The Best Blushes for Glowy Skin
Most people know how important it is to have a pair of denim shorts for the summer — they're on every summer essentials list for a reason. But, denim has also been seeing some new changes in what is trendy. Instead of tight high rise denim shorts which used to be the most popular, there is a new kind of style that everyone is loving.
This style is the vintage short! This kind of short is usually high rise but is a bit longer and more loose fitting. If you want to try this comfy new trend, get these light blue ultra high waisted vintage denim shorts! I love PacSun's denim and these are so cute!
Which 2023 summer essentials are your favorite?
What will you be wearing this summer? Which items are you going to purchase?
Related posts: