Editor's note: While we stand by this advice, we have an updated guide to spring 2020 shoe trends that you might want to see for the latest styles!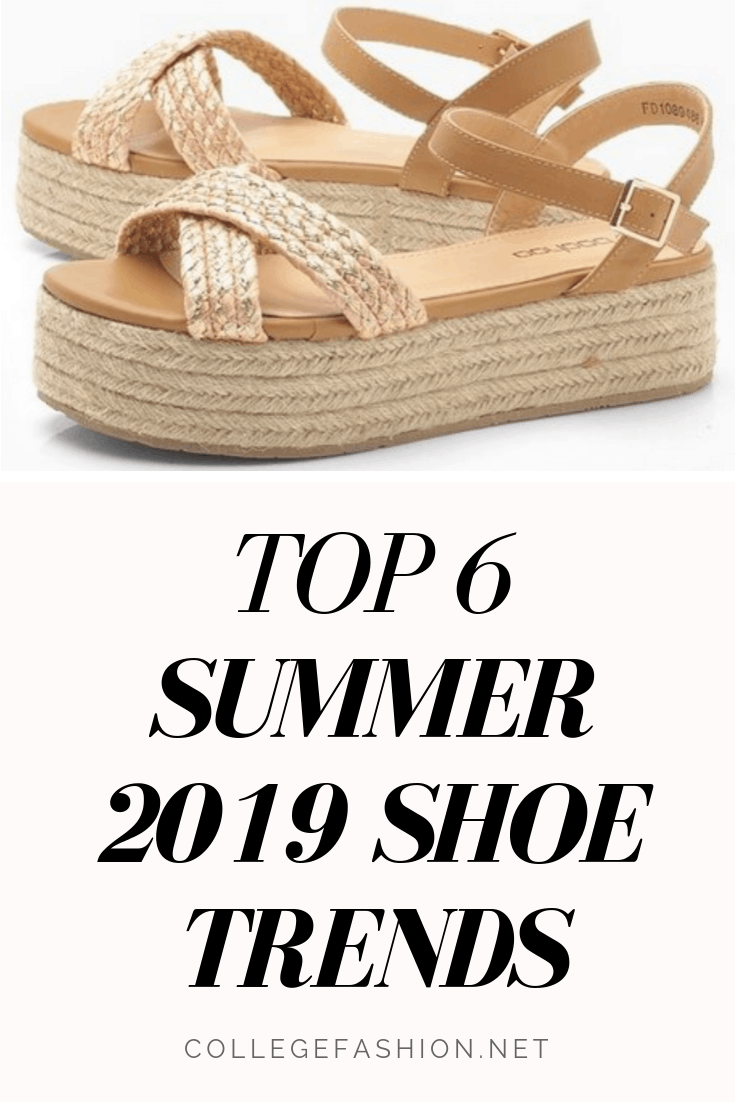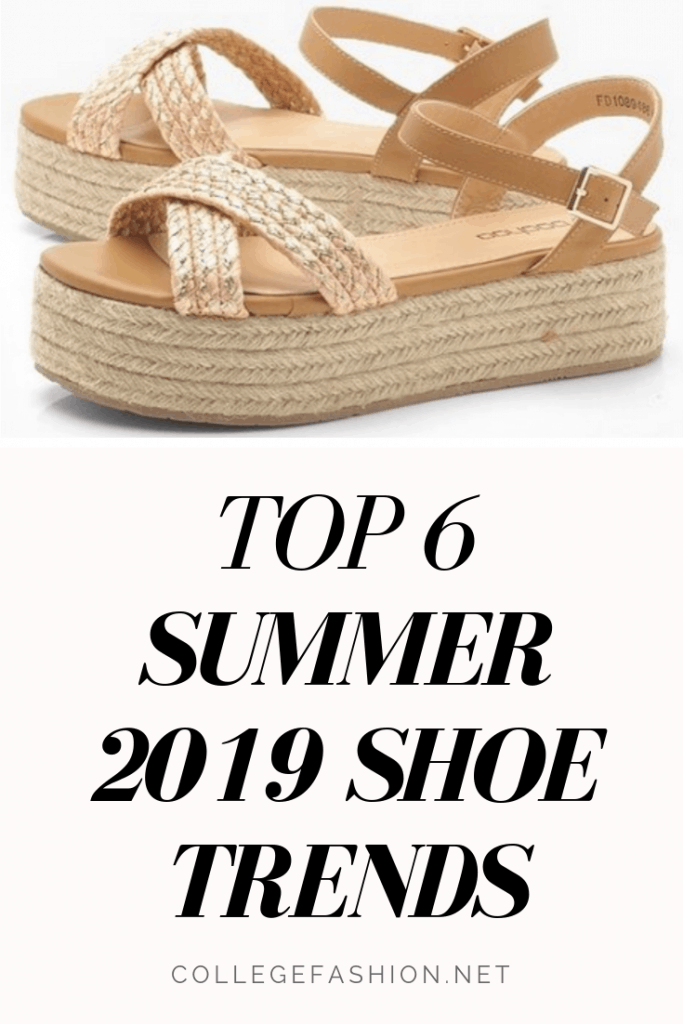 It's officially summer, which means it's time to set aside your well-worn winter shoes and boots and stock up on the trends you'll be styling with your sundresses and shorts.
This summer calls for an array of different trends, with something for every closet. To get you up to speed, we've compiled a list of 6 summer 2019 shoe trends to know and shop this summer!
Note: This post will focus on general shoe trends, as we've already covered summer 2019 sandal trends specifically. Be sure to see that post if you're looking for just sandals.
Sporty Chic: Athletic Sandals
You probably weren't expecting to dig through your dad's closet for summer shoe-spiration (or maybe you were!), but here we are.
The re-emergence of '90s trends calls for chunky platforms on everything, sandals included. This is definitely a bolder trend, but it can be styled casually with a sporty tank dress – and maybe a bucket hat — for peak '90s appeal!
Products: Forever 21, Zara, Forever 21, ASOS
Modern '90s – Heeled Flip-Flops:
This trend really mixes the best of '90s and 2000s shoe trends. A heeled flip flop is the balance between a regular flip flop, a kitten heel, and a mule – the holy trinity of summer footwear, if you will.
This shoe trend is perfect for upscale casual looks. Pair these with a midi-skirt and a cute top and wear it to your next barbecue or patio lunch!
Products: Zara, Topshop, Boohoo, Topshop
In The Clear – The Naked Sandal
Transparent shoes have been trendy for a while (thanks Kim K!), but this summer, in particular, transparent sandals are going to be very popular.
Clear and PVC accents are trending on all forms of summer sandals, from mules to wedges and everything in between.
Products: Forever 21, Boohoo, Nasty Gal, Boohoo
Picnic Chic – Woven Details
Woven details have been a staple of spring and summer footwear for ages. Maybe it's because they're reminiscent of picnic baskets, another spring and summer staple.
Aside from being very cute, this trend is great for keeping extra cool during the hottest of summer days. Pair these with your favorite sundresses and skirts for a sweet, feminine look.
Products: Boohoo, Zara, NastyGal, Boohoo
Modern Sculptures – Geometric Heels
A great way to add extra flair to your look is to opt for a sandal with a creatively sculptural heel – ideally as unique and artful as possible. There are lots of subtle sculptural heels to choose from, so get creative! Talk about a statement sandal.
Products: Zara, Zara, Zara, ASOS
Snake Charmer – Printed Heels
Will animal prints ever go out of style? Probably not. Snake prints are an edgy alternative to most animal prints you would normally see on clothing pieces (like tortoise, leopard or cheetah).
You probably already own a few snake print clothing pieces, but this summer especially, you'll see snake prints on sandals, heels and booties.
Use this trend to try mixing prints in your outfits, or as a statement piece to tie a look together!
Products: Zara, Topshop, ASOS, Shein
Need extra shoe-spiration?
Look into picking up an anklet or a pair of nylon/mesh socks to add a little more flair to your summer outfits.
Products: Boohoo, Pretty Little Thing, Topshop, Nasty Gal
I want to hear from you!
Have you tried any of these trends? Which styles are you adding to your wardrobe this season? Leave me a comment below!