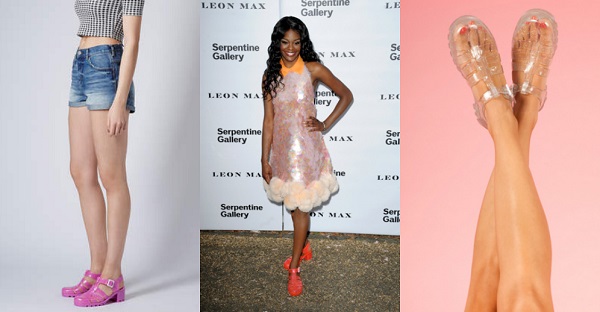 Photo Credits: 1. Topshop, 2. ELLE, 3. American Apparel
Try to contain your excitement: jelly sandals are back! This nostalgic trend has surprisingly been rebranded as a fashion-forward and chic summertime style, and the inner child in all of us is chomping at the bit to get our hands on a brightly-colored pair. From denim shorts to cocktail attire, the jelly sandal has proved itself to be as versatile as it is cute.
We can't help but adore jelly sandals. Will they stick around for years? Probably not. But fortunately, there are plenty of budget-friendly options to help you get your jelly fix!
Our favorite $35 and under picks…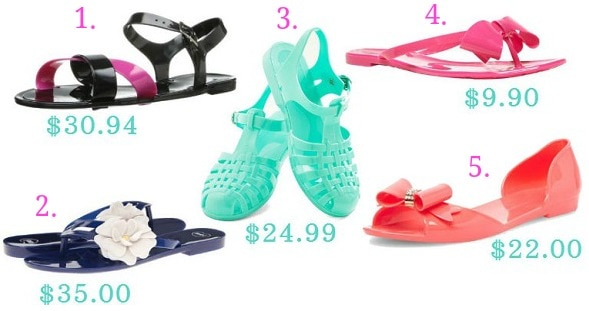 Product Information: 1. Amazon, 2. Zappos, 3. Modcloth, 4. Wet Seal, 5. Dorothy Perkins
Are you as obsessed with jelly sandals as we are?
Or is this trend too nostalgic and retro for your personal style? How would you wear them? Which style would you go with? Let us know what you think by leaving your comments below!