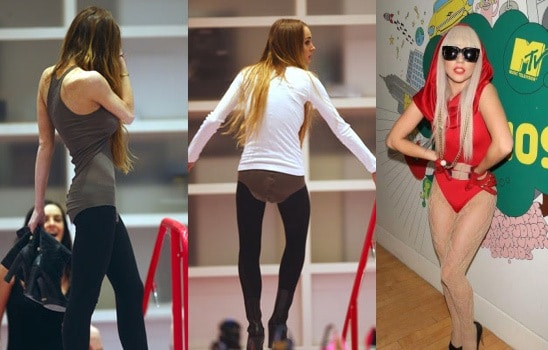 Here's another wacky trend for you all to discuss in this week's edition of "Would You Wear?"
One of the latest trends I've seen on many celebrities lately is the leotard. Once reserved for 80's workout videos and professional ballerinas, the one-piece has now become everyday wear for stars like Lady GaGa and Lindsay Lohan.
While I think the leotard works with GaGa's over-the-top persona, I don't think the look works for Lohan at all. Also, I can't help but think that leotards are a little too revealing for the average girl's everyday wear. Some things should be left to the imagination…
What's your opinion? Would you wear a leotard, or is this trend just crazy? Can't wait to hear what you all think in the comments.