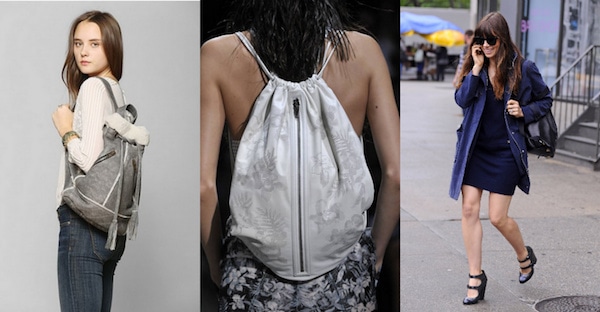 Photo Credit: Urban Outfitters, Alexander Wang via ELLE, Jessica Biel via Pacific Coast News
Maybe you're the gal who totes around gigantic, oversized satchels every day. Perhaps you throw everything into your bookbag and only use purses when absolutely necessary. Either way, the new luxe look to consider is the bucket backpack.
Scratching your head on this one? Sure, nylon drawstring backpacks may be the first thing to come to mind, and they are handy for throwing your sneakers in to lug to your kickball game. Think about that functionality with a whole bunch of added style. These bags have some similarities but are sleeker and chic-er version of those carryalls. Shiny hardware, bright colors, flaps, and tassels are all used to up the stylishness of these backpacks.
The Row popularized this look but their prices gave us heart palpitations. These days, there are still plenty of options if you want to drop serious dough, but it won't be long until you can scout out ultra-affordable ones at your favorite stores (see the UO one, above!).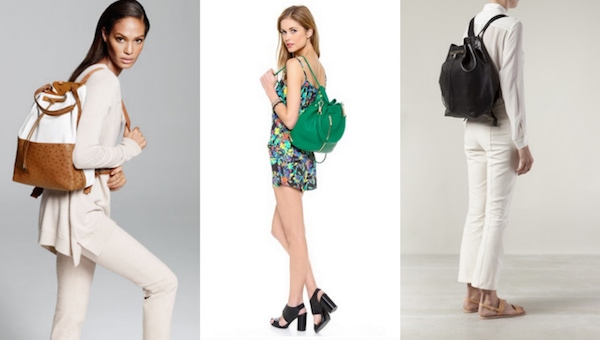 Product Information: Neiman Marcus, Shopbop, Far Fetch
Thoughts on the bucket backpack?
What do you think? Is it just a messy purse waiting to happen? Do you love the ease of being hands-free? Would you buy one of these sacks? Let us know what you think by leaving a comment below!