Today I am sharing with you my TOP 20 must-haves from 2020!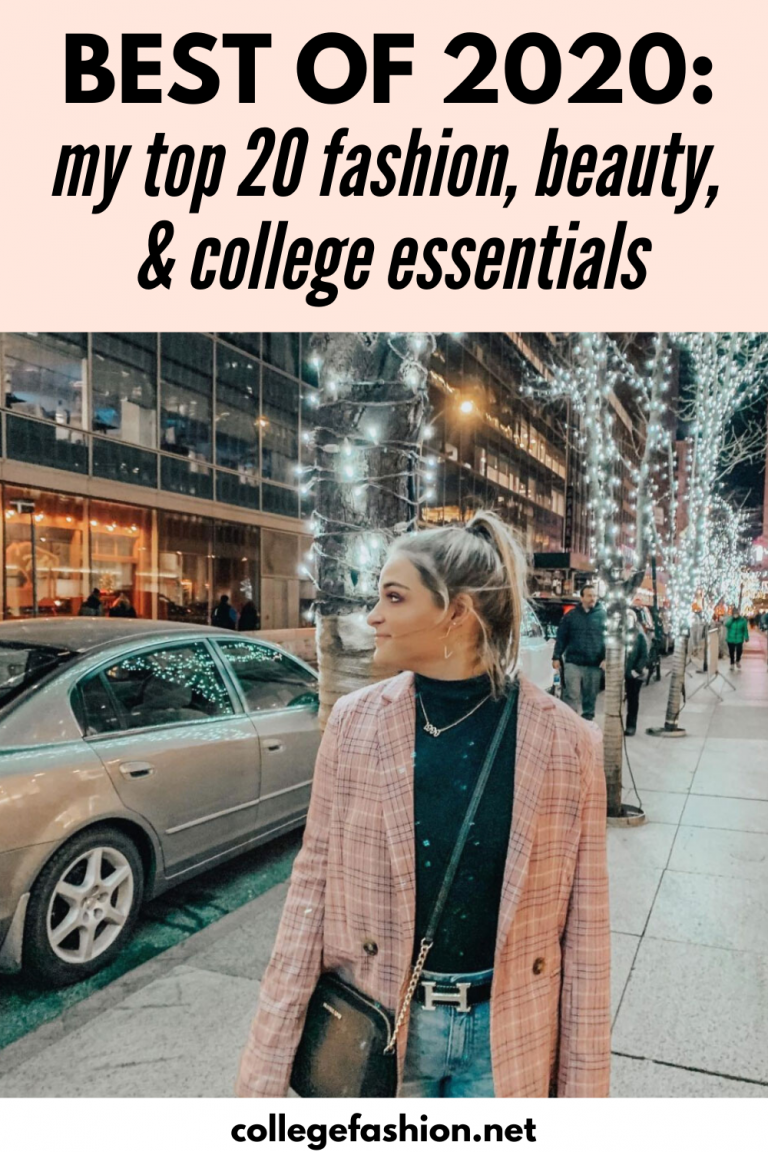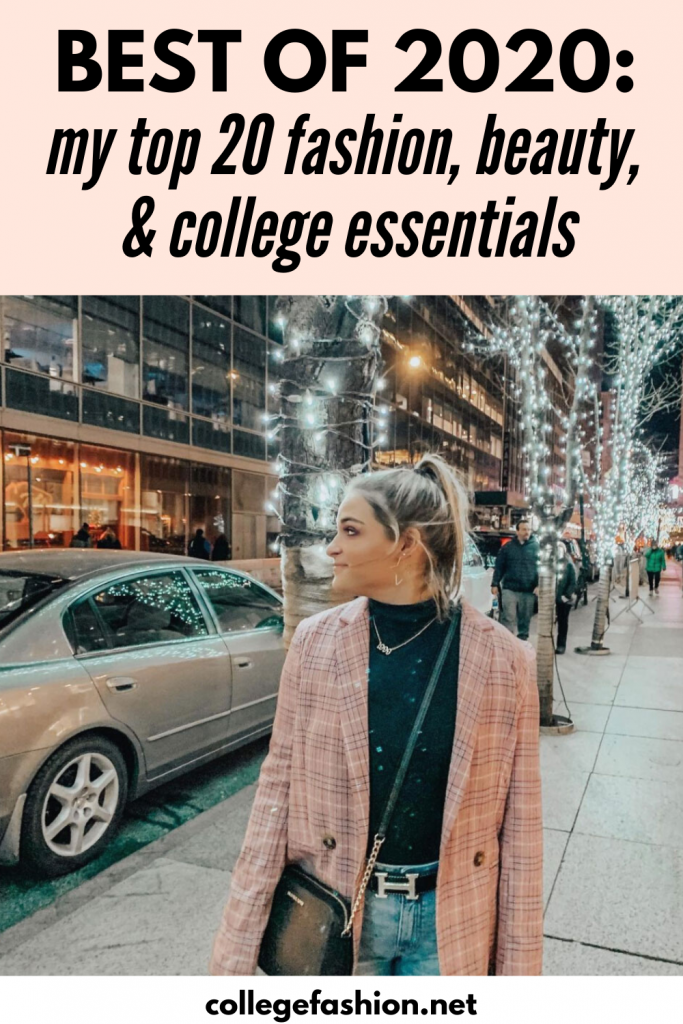 These are all my favorites, including fashion, beauty, college essentials, and so much more, from 2020! Read on to find out what I have been loving this past year and to hopefully find some new favorites for yourself.
1. Oversized Band Tees
These graphic band tees from Urban Outfitters have been a staple in my wardrobe for 2020. They are so versatile and the perfect addition to add to your closet. I wear mine to class, either with leggings or a pair of athletic shorts, for a more casual look. These are my favorite 2 designs, but I have so many others too.
To dress it up, I tuck the tee into a pair of mom jeans and add some gold hoops and layered necklaces. The oversized t-shirt dress fit provides the perfect look.
2. To-Do List Book
This planner is full of tear-off daily to-do lists.
It has been a college essential for me this past year. It helps me organize my days and keeps me organized while juggling so many different aspects of my day into one list. They come in many different colors and patterns on Amazon, but this pink and gold one is my favorite!
I love this book because the to-do lists have many sections besides just your general list. My favorite is the "I am grateful for" section. It really sets the mood for my day. The fitness section and times to remember section are also essential to being productive and making the most of my time.
3. Jewelry Tray
This tray from Amazon is perfect for any dorm room or college apartment. I use mine to keep all my earrings in.
I love organizing my earrings in this tray because I can see them all laid out. It makes choosing a pair easier and faster. Plus it looks super aesthetic on top of my dresser!
You can also buy more and stack them.
4. Ugg Slippers
These slippers from Ugg are on the pricer side, but they are totally worth it! They have been my go-to slippers for 2020. The best part is they can be worn outside, as well as indoors. They're extremely soft and comfortable, and the trendy strap makes it easier to walk and not slip.
Whether it's lounging in your room, walking around your dorm, going to study, or running to Starbucks for a quick coffee break; these slippers are always the first pair of shoes I reach for. The charcoal grey is my favorite because it goes with so much, but the slippers come in many other super cute colors!
5. Chunky Gold Hoops
These hoops from Amazon have been my go-to earrings for the whole year!
They go with absolutely every outfit and can be worn casually or dressed up. I wear them during the day with my graphic tees, or at night when going out with jeans and a cute top.
The chunky width is my favorite style of hoops and they're also super lightweight!
Oh, and did I mention they're less than $14 for the whole set?
6. Revlon Hair Dryer Brush
Ok ladies, now this one will change your life.
Well, that's a little dramatic, but it certainly changed my hair routine and elevated my hair game.
This Revlon Hair Dryer Brush really does put all your hair care steps into one. I bought mine on Amazon Prime Day and have been using it near daily ever since!
It's so simple to use. I wash my hair like normal, and use it right after the shower. It gives so much volume to my hair and eliminates any frizz that I usually get from drying my hair.
This tool is so versatile. I can either use it to dry my hair straight, or flare it out on the ends, or even put some loose curls into it. It has definitely gotten me to use less heat on my hair, and saves me so much time in the morning!
7. Loving Tan Self Tan
Loving Tan by far makes my all-time favorite self-tanning products! This deluxe bronzing mousse is on the pricer side, but the bottle lasts me such a long time. The tan is so pigmented, that you can use less.
My favorite part is how easy their tanning products are to use. They go on evenly and always dry streak-free.
I love all of their products but my favorite is the 2 Hr Express Bronzing Mousse because the color develops in just 2 hours! For all you busy college girls, this is the perfect way to get some quick color before going out.
8. Sunglasses
These have been one of my favorite pairs of sunglasses for much longer than just 2020. They are the perfect oversized fit!
I love throwing them on when I don't want to wear makeup because they cover just about everything! The all-black is super cute and they have held up for so long.
These have been my other favorite pair of sunglasses for 2020. I love the square cat-eye shape and all black.
They are so comfortable and trendy and look great on! I wear them casually after a workout or dress them up with a cute outfit.
9. Set Active Athleisure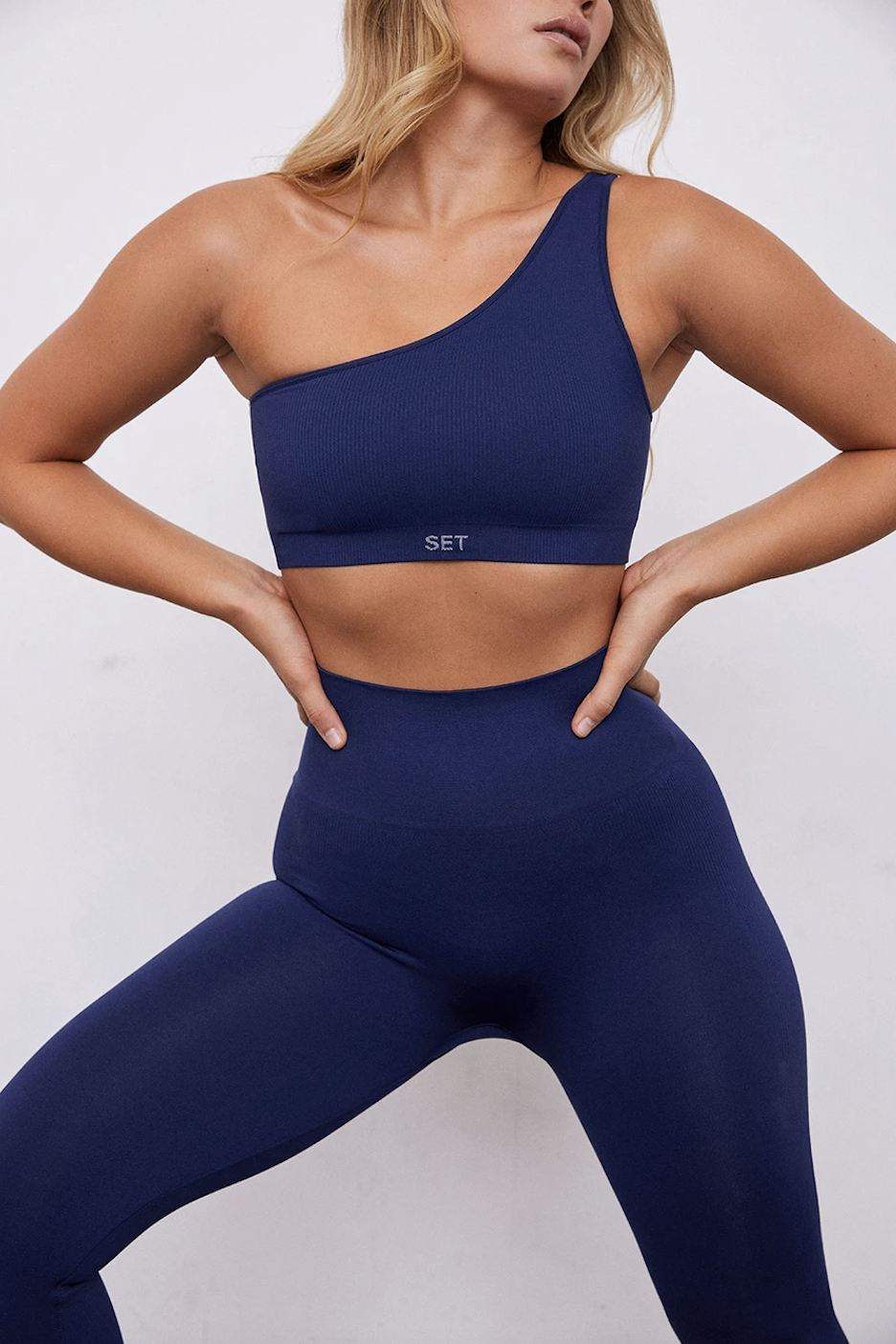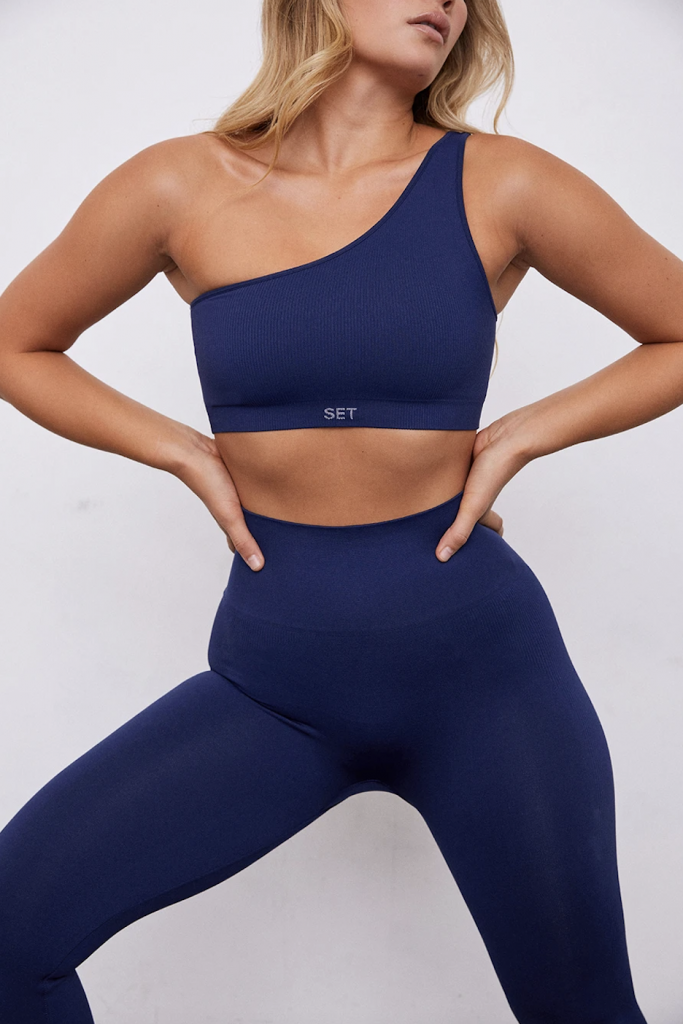 Set Active has quickly become one of my favorite athleisure brands!
I discovered their Instagram over quarantine and fell in love with their workout sets.
I have the ribbed one-shoulder sports bra in a light olive green color and the matching leggings. It is my go-to workout set for spin and barre classes. I will even wear it at the gym to go running and just throw a cute tank over the bra.
10. White Sneakers
Anyone that knows me knows white sneakers are my signature shoe of choice. My whole closet is basically just white sneakers, but I'm not mad about it!
For me, the classic Nike Air Force 1 has been a staple in my wardrobe for the whole year. I pair them with just about every outfit, casual or dressy.
These have been my other favorite pair of sneakers for 2020. I bought these when I was in New York City at the beginning of the year, and have been wearing them ever since.
The velcro strap is my favorite part. I love how retro they look and they look so cute with my favorite pairs of joggers.
If the velcro isn't your thing, they also come in a normal lace-up style.
11. Lululemon Backpack
In my freshman and sophomore year, I used my North Face backpack religiously. But in 2020, I bought this Lululemon backpack off Poshmark and fell in love with it. It is the perfect size to hold my laptop, books, planner, and all my other college essentials.
I have the pink color, of course, and use it just about every day. The different pockets are perfect for organizing my things, and the water-bottle pocket inside is so convenient.
This backpack also comes in 2 other smaller sizes, the mini, and the micro.
12. Too Faced Mascara
This mascara is my absolute favorite! I have re-purchased it so many times.
It does what 3 different mascaras do, all in one. It makes my lashes super voluminous and long and dramatic.
This mascara looks great on both my top and bottom lashes and stays on all night without running or flaking.
13. Dr. Martens 1460s