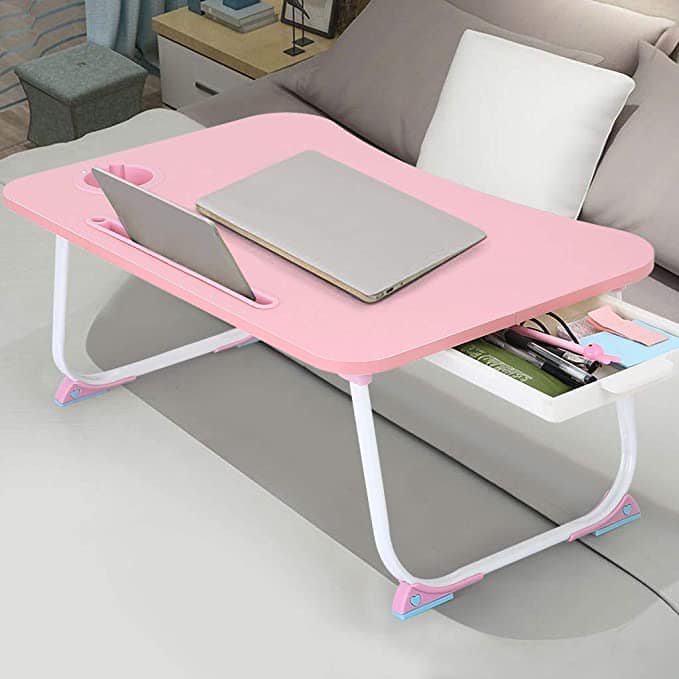 Today I'm sharing the things you need for online classes to make your life a lot easier.
Since most schools have gone online this year, most of us are going to have to adjust to doing them online rather than in a traditional classroom setting.
This may be hard for you if you are the person who focuses better in a classroom or if you are someone who always goes to the library for a quiet place to do your work.
Whether you have decided to stay home for the semester to do your classes remotely or if you have chosen to live near your college while still doing remote class, adjusting to online school can be tough.
However, this post will show you 15 of the best products that can make online classes 10x easier! Trust me, you've got this.
1. Magnetic Calendar
Since you will be staying home and not going to a physical classroom, staying on top of things may be harder than it normally is.
For me, a magnetic dry erase weekly calendar is an essential for online classes because it helps me to take note of everything I need to do each week. Plus, it's more eco-friendly than a paper calendar as you can easily update your schedule with the dry erase feature.
Also, this calendar is magnetic so it can fit perfectly on your fridge to remind you of what needs to be done when you're grabbing a snack!
2. White Noise Machine
If you are living at home with your family or with roommates, or even if you live in a large building, a white noise machine is a must-have for online classes!
Unfortunately, the days of being able to go to the library are a distant memory this year. However, you can recreate that feel with a white noise machine to decrease noises around you, wherever you are.
This white noise machine is great because it is small, so you can put it anywhere in your room, in order to cancel out noises that could be coming from your roommates, family members, etc. (It's great for getting higher quality sleep, too!)
3. Water Bottle with Time Markers
You may not have thought of this one, but a water bottle with time markers is also an item that can help you with online school.
It is super important to stay hydrated, especially when you are busy during the school year, so you have enough energy to get all your tasks done. As we all know, though, it's tough to remember to drink enough water throughout the day.
Therefore, you can save yourself the hassle and make sure you stay hydrated constantly with this water bottle that has time markers to make it easy. Just refill it once during the day and you're set!
4. Laptop Desk
Since online school means staying at home to study (most likely in your bed, if we are all being honest), a foldable laptop desk is something you should purchase ASAP!
This foldable laptop desk makes it super easy for you to have all the essential items you need for school while also staying comfy in your bed.
It has enough room to place your laptop, water, tablet, etc. and it also has a drawer to store things like pens or pencils.
5. Echo Dot
You may not have thought of this item, but an echo dot is an amazing thing to have for online school. (You won't realize how much you use it until you get one!)
Echo Dots can do almost anything, from answering questions to playing music. Therefore, this is a fun item that you can have while you are doing online school.
For example, if you want to get a quick definition for a word you need to know for school without opening google or if you are the kind of person who likes to have soft music in the background while doing work, your Echo Dot will be your new BFF.
6. Keurig
If you are a coffee person, you already know how important it is to have coffee in the morning to help you wake up.
Unfortunately, if you're like me and usually grab coffee on campus, you will have to find another way to get your caffeine fix before class.
This Keurig classic coffee maker is perfect for online school because it is a quick and easy way to make great coffee at home. You can even keep it in your room and just fill up the tank whenever it's low.
7. Bedrest Pillow
Since the classroom setting will not be happening for most of us this year, we will either be studying at a desk or in our beds.
For those college students that study in their beds, a fluffy bedrest pillow is something you definitely need for optimal comfort!
It will make sure that you have the right back support so you don't get cramps from hunching over while sitting in bed.
Also, a bonus is that it can be added to your as a cute decoration for your bedding.
8. Air Purifier
Being stuck in your room or even your house or apartment can be tough because you feel like you are not getting fresh air.
However, this portable air purifier can provide you with fresh air at all times.
It is also portable and small, so you will be able to put it anywhere in your room or house where it is needed.
This is also essential if you have bad allergies because dust or particles in the air can make your allergies act up, which you can prevent with this item while staying at home for online school!
9. Alarm Clock
You may think that online school means not having to use an alarm clock because you no longer have to get up early to pack up your backpack and get everything ready.
However, you will need to continue to stay productive, so an alarm clock is a must for staying on a regular sleep schedule.
This dual alarm clock is perfect because it will make sure you get up at a reasonable time each day and it also has a sunrise simulation in order to make it easier to wake up early.
10. Planner
Even though you won't be going to a classroom, a planner is still very important to make sure you stay up-to-date with your tasks!
This weekly & monthly planner is my favorite because it allows me to have a place to plan our not only my week, but also the month, so I can get everything done on time.
Also, I love the simple and chic design of this one — a pretty planner means I'm twice as likely to actually use it.
11. Wifi Extender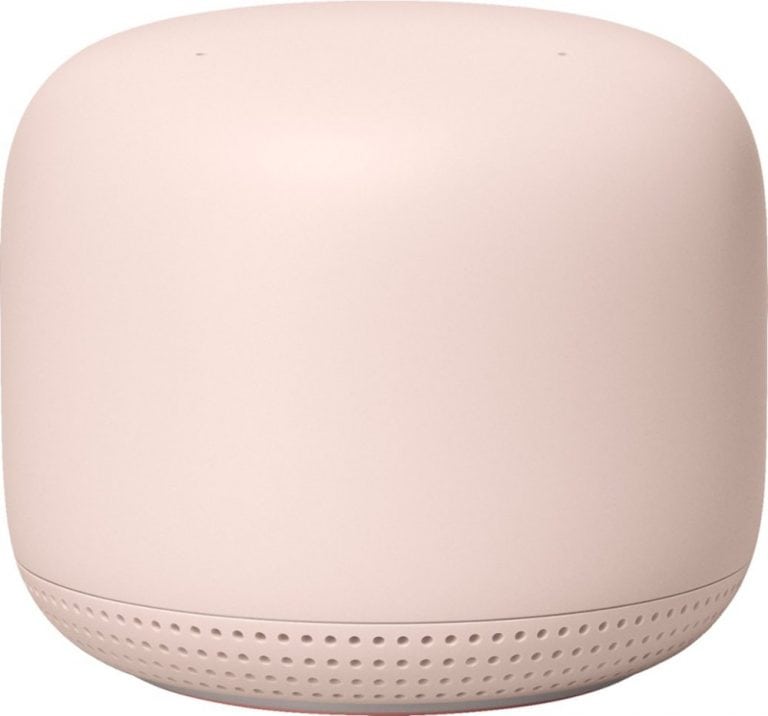 Being at school, you usually would have access to your school's internet or wifi.
However, since most of us will be off campus, a wifi range extender is something you will need for online classes to make sure you have quality and high-speed internet access wherever you are.
This wifi range extender is perfect to solve any wifi problems because it is portable and can help you to get better access to wifi no matter where you're working. With this extender on hand, you won't have to worry about having any internet issues while doing your work!
12. Printer
If you are someone who went to the library or on campus to print things, you will (unfortunately) need to get a printer for online school.
This all-in-one wireless printer is my favorite because it will allow you to be able to print anything you need for school at home, such as notes or other study material. It also has a scanner in case you need to sign any documents for your advisor.
Also, it is wireless, so you can place it anywhere in your room!
13. HDMI Cable
Another great item to have for online school is a high-speed HDMI cable because it allows you to connect your computer to your television.
Connecting your computer to your TV is awesome so that you can do things, such as watch lectures on a bigger screen or practice presenting projects for online school.
With an HDMI chord, you can also use your TV as a second monitor for your computer, allowing you to have more windows visible at once (or have a full screen presentation going on one screen and your notes on another).
14. Yoga Mat
Another unexpected item that helps when doing online school is a yoga mat.
During school, it is important to give your mind a break and exercise or stretching is perfect way to do that. This is especially true when doing online school because you will most likely be sitting at the same desk looking at the same computer screen all day, rather than walking between classes like you normally would.
In order to refresh your brain, definitely invest in a good yoga mat, which you can use to exercise in your room, then fold it up again to store.
15. Humidifier
Since you will be home for online college and most likely not leaving your house, a humidifier is an important thing to have as we go into the dry fall and winter months.
This humidifier is perfect because it will fit anywhere in your room and it has low sound, so you won't be bothered by any obnoxious noise while doing your schoolwork.
This product will work to make sure that your air has moisture to help with breathing properly since you won't be leaving your room as often as you normally would.
What are the things you need for online classes?
Which of these items do you think you need? Which are your favorite? Which ones do you think will be the most helpful for you?