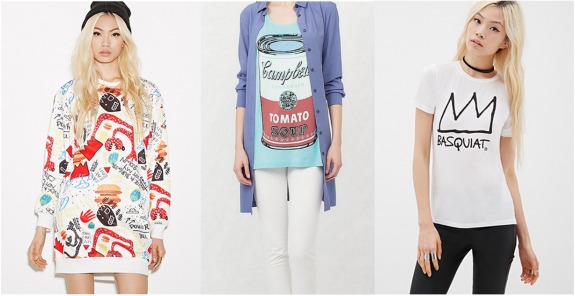 Photos Courtesy of: 1. Forever 21, 2. Uniqlo, 3. Forever 21
Graphic t-shirts and sweatshirts have always been around; they are the perfect foundation for a casual outfit. There's the ever popular band tee, as well as tops with typography, cartoons, and cities plastered on them. Been there, done that. We need a new take on the classic graphic wear and this latest trend is so the answer.
Fashionistas who love art, look here! We can now wear artwork created by well-known artists via retail store collaborations. These fashion stores are giving us affordable artwork we can proudly wear in public (versus on our bedroom wall for only us to see). These art-inspired graphic tops give us a new spin and add a little zip to our wardrobes.
Check out the outfits below for some inspiration on how to wear an artist's graphic top.
Andy Warhol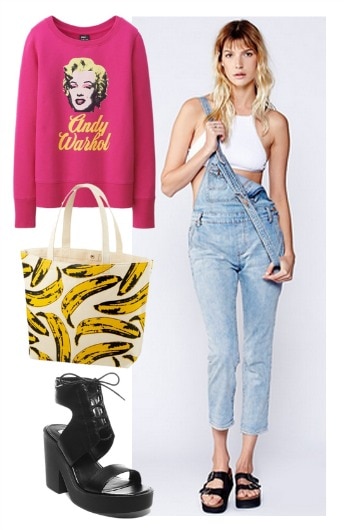 Product Information: Sweatshirt, Bag, Sandals, Overalls
Andy Warhol is one of the most iconic artists of our time with instantaneously recognizable works of art. Pair this hot pink sweatshirt underneath overalls for a comfortable, on-trend look. Wear one of the straps of the overalls off the shoulder so the graphic on the sweatshirt can be displayed. Go bananas (literally) as you carry your books in this fun Andy Warhol tote bag.
Julian Opie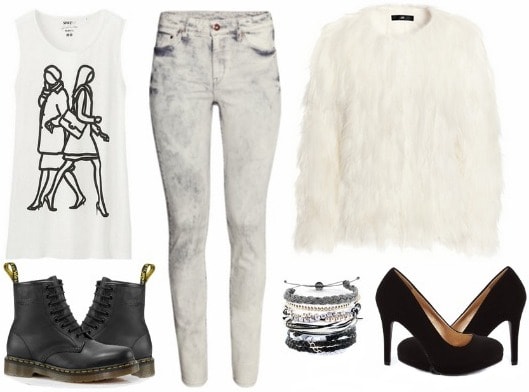 Product Information: Tank Top, Boots, Jeans, Faux Fur Coat, Bracelet, Heels
The neutral colors in this outfit will have you thinking about spring. Pair this simple yet cool Julian Opie tank with light denim for a fresh and edgy ensemble. Add a faux fur coat and boots to head to class, then switch into black pumps for a day-to-night look.
Keith Haring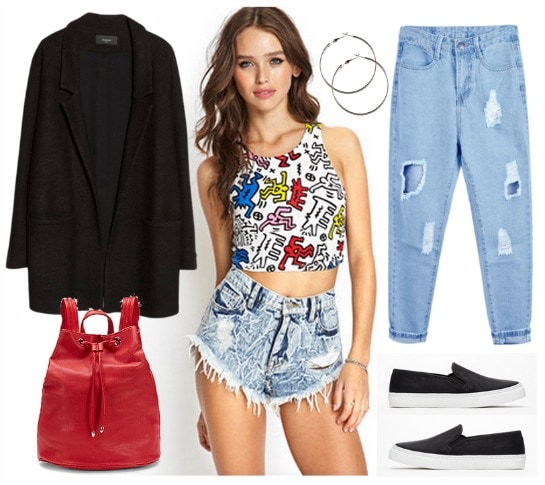 Product Information: Coat, Bag, Crop Top, Earrings, Jeans, Shoes
This outfit packs a punch with Keith Haring's bold print and a vibrant red backpack. Stand out on your way to class by pairing this distinct crop top with slouchy denim and slip-ons. It's an effortlessly stylish look that's sure to turn heads.
Let me know your thoughts!
What do you think about this unique trend? Do you have an artist that you'd love to see a collaboration with? Share your thoughts by commenting below!