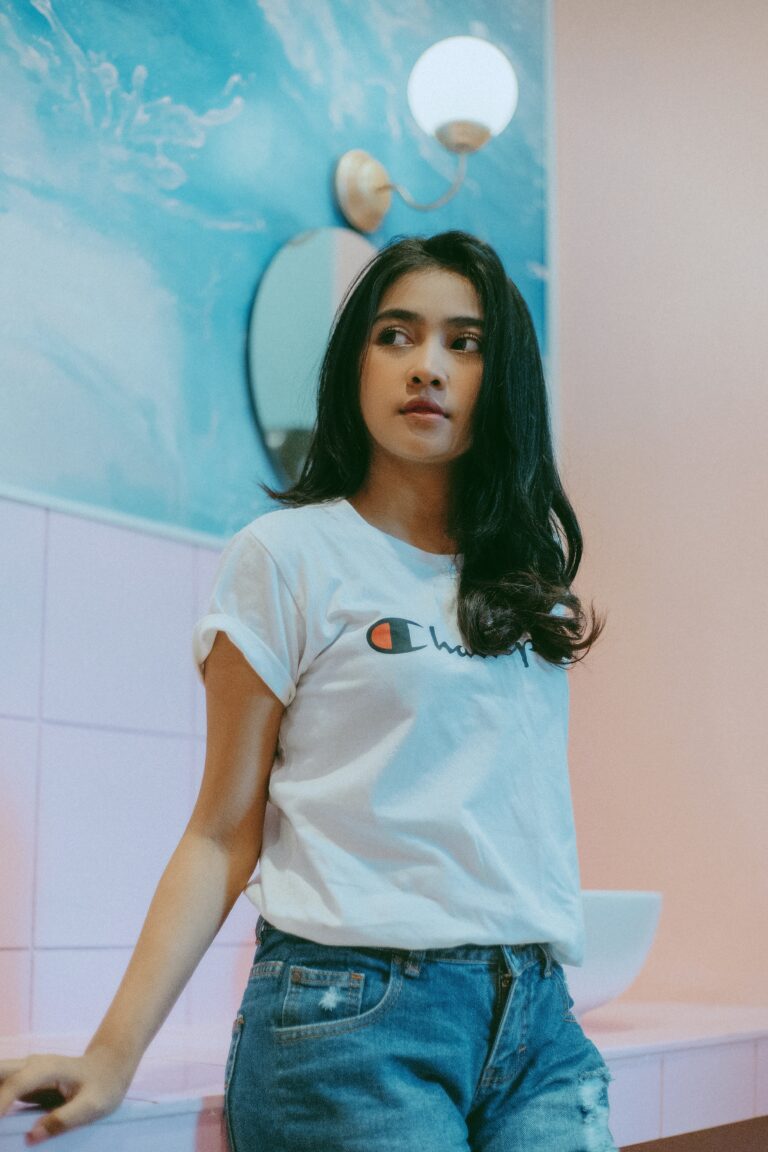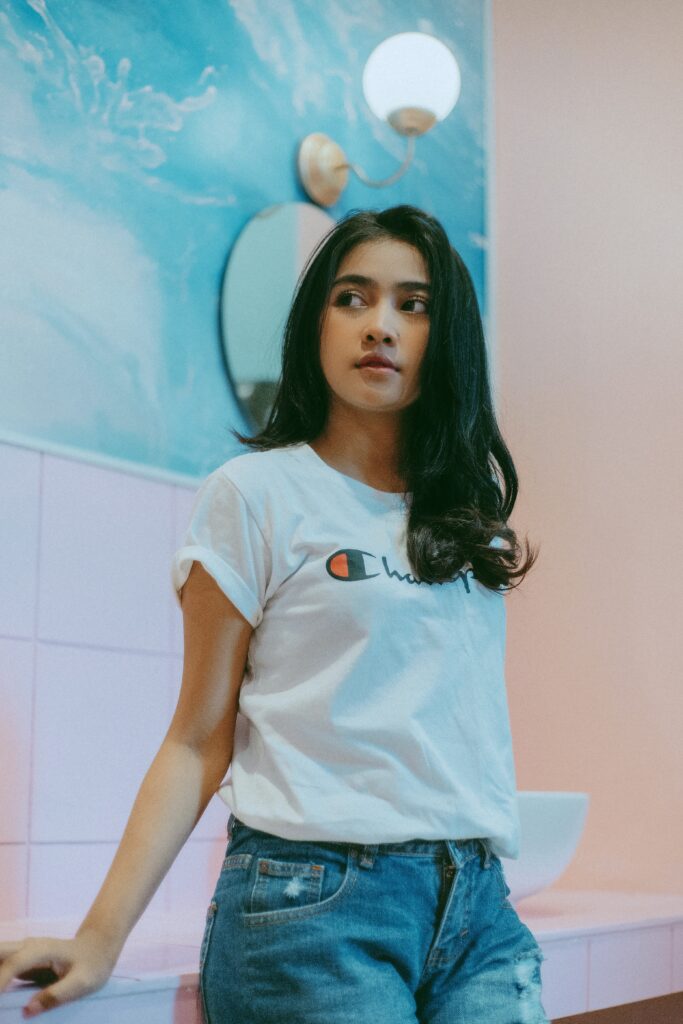 Graphic tees have long been among college students' most-worn pieces of clothing. They can be purchased from most clothing brands and come in a huge variety of styles, colors, and graphics. When paired with jeans or sweats, they create an easy instant outfit that doesn't require a lot of thought.
But if you're limiting your favorite graphic tees to lazy day outfits, you're missing out on a world of ways to upgrade your favorite looks and show off your personality with the help of a trusty graphic tee.
I've put together several outfits to help you make graphic tees the star of your closet in 2020.
Whether you're going to class, a party, a museum, or even to work, there's a graphic tee outfit for 2020 that's perfect for you.
Read on for some outfit inspiration!
Graphic Tee Outfits 2020: Class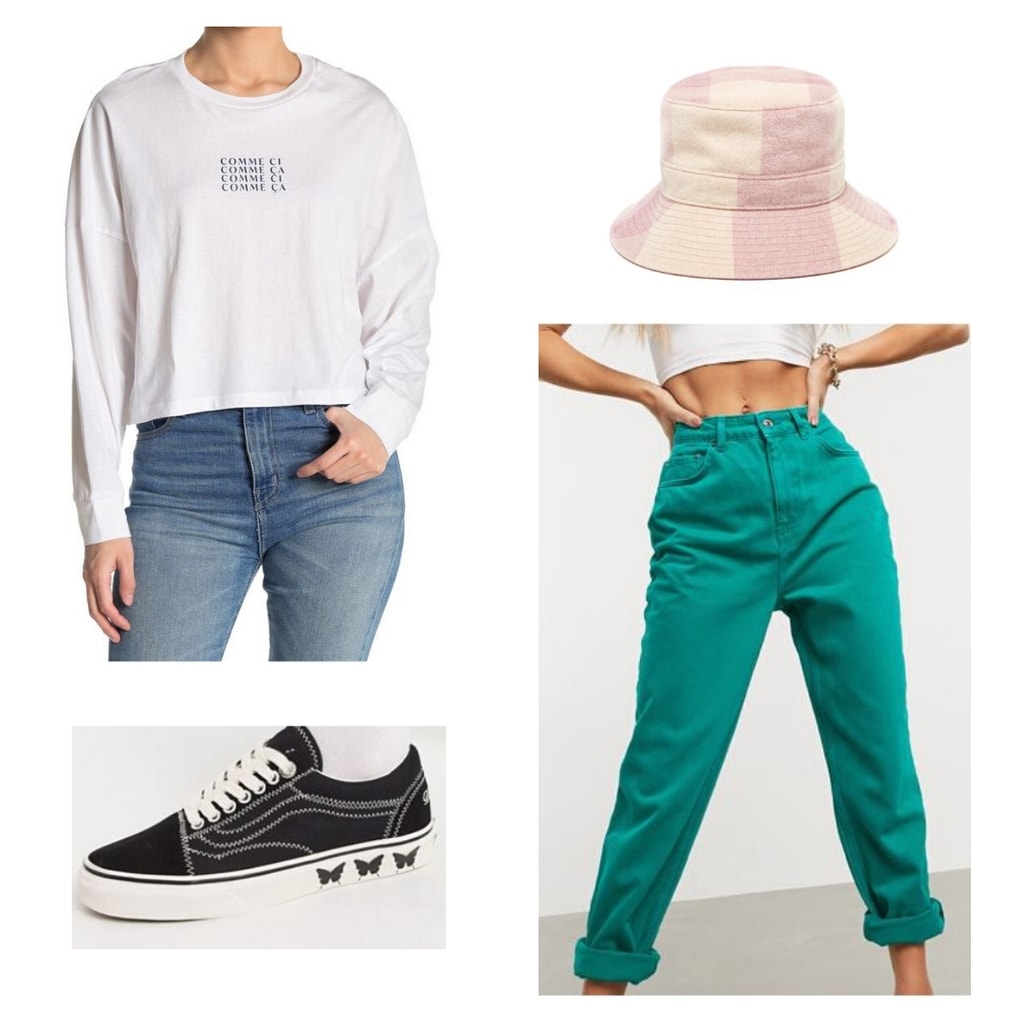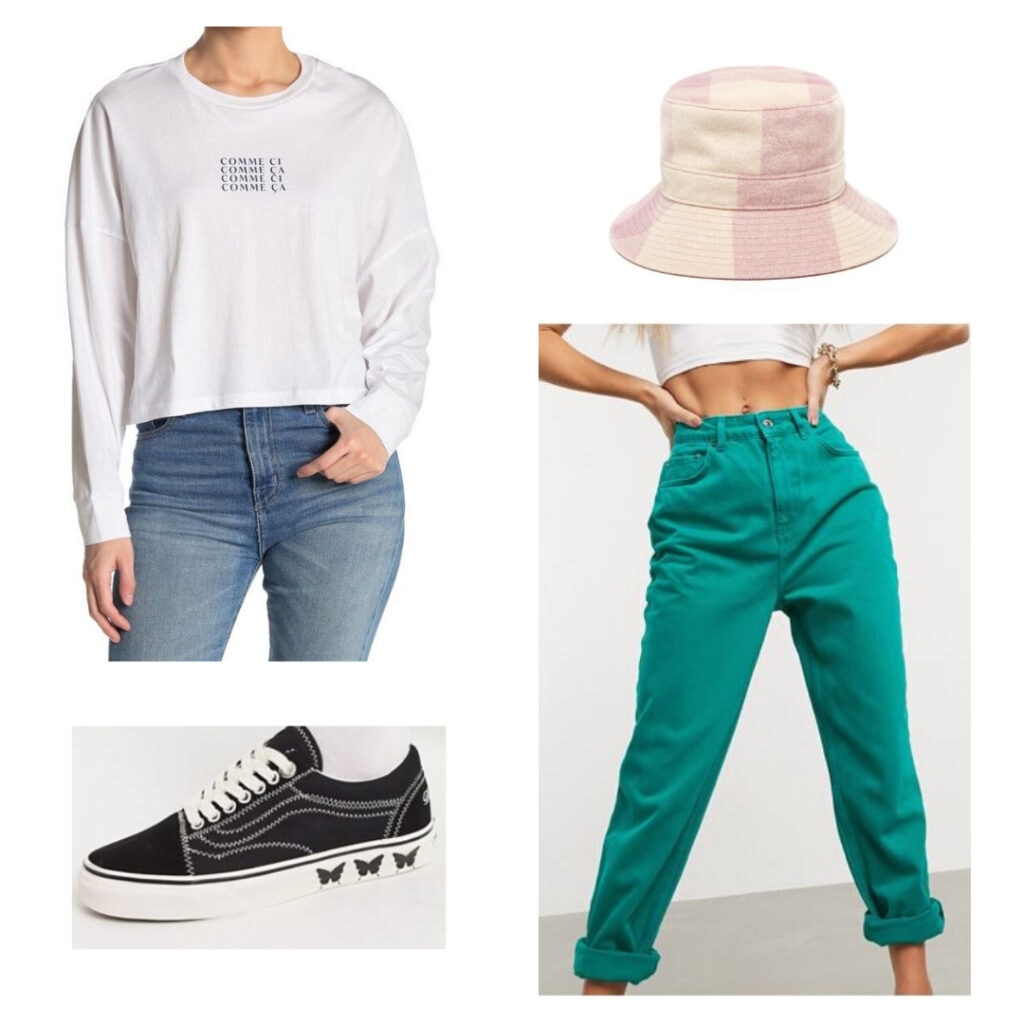 Products: Top – Nordstrom Rack, Pants – ASOS, Shoes – ASOS, Hat – Bando
Obviously, graphic tees are a staple in every college student's closet. Here, I took the standard jeans and graphic t-shirt look and upgraded it with trendy silhouettes.
Add a funky bucket hat and comfy sneakers with butterflies on the side, and you're all set for a day at college!
While it's a simple outfit, the bright colors and graphics on the shirt and shoes add some fun to the look. This would also be really cute for hanging out with friends or for traveling.
Going Out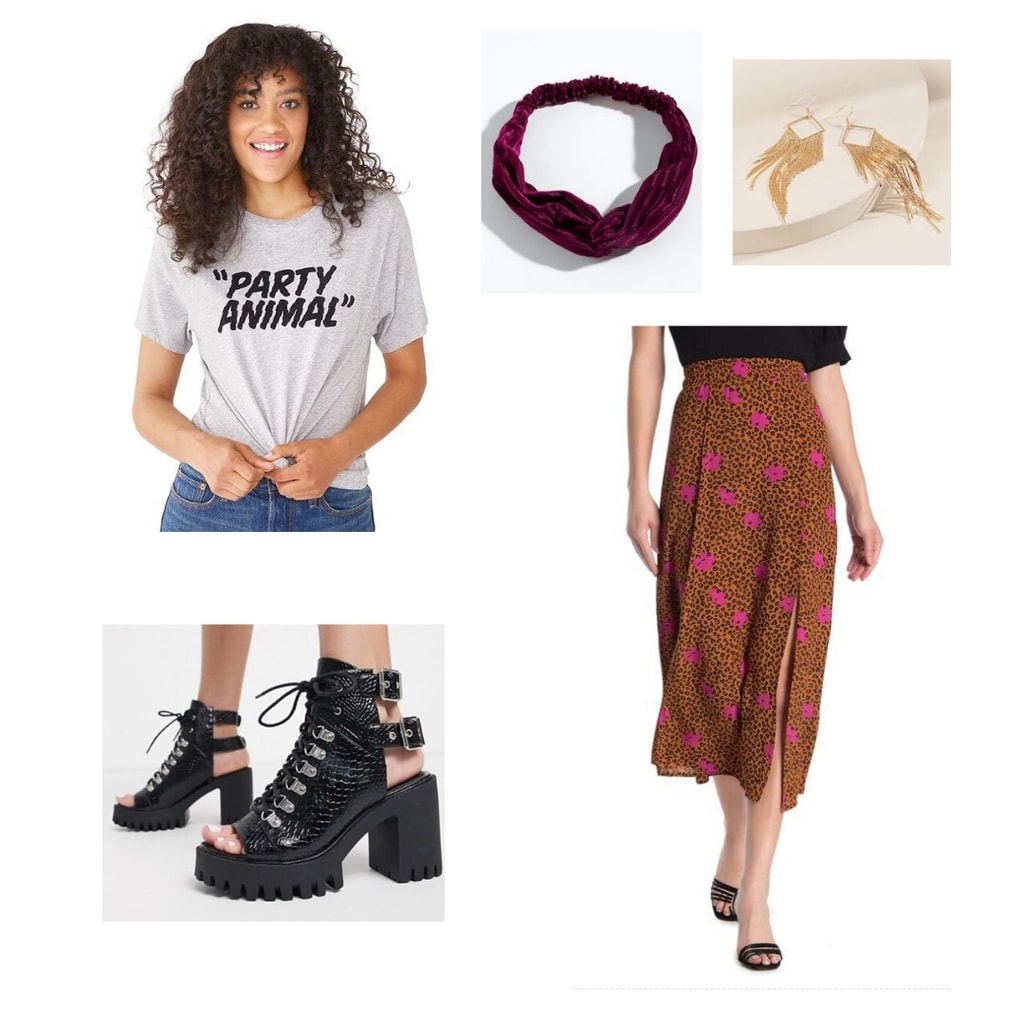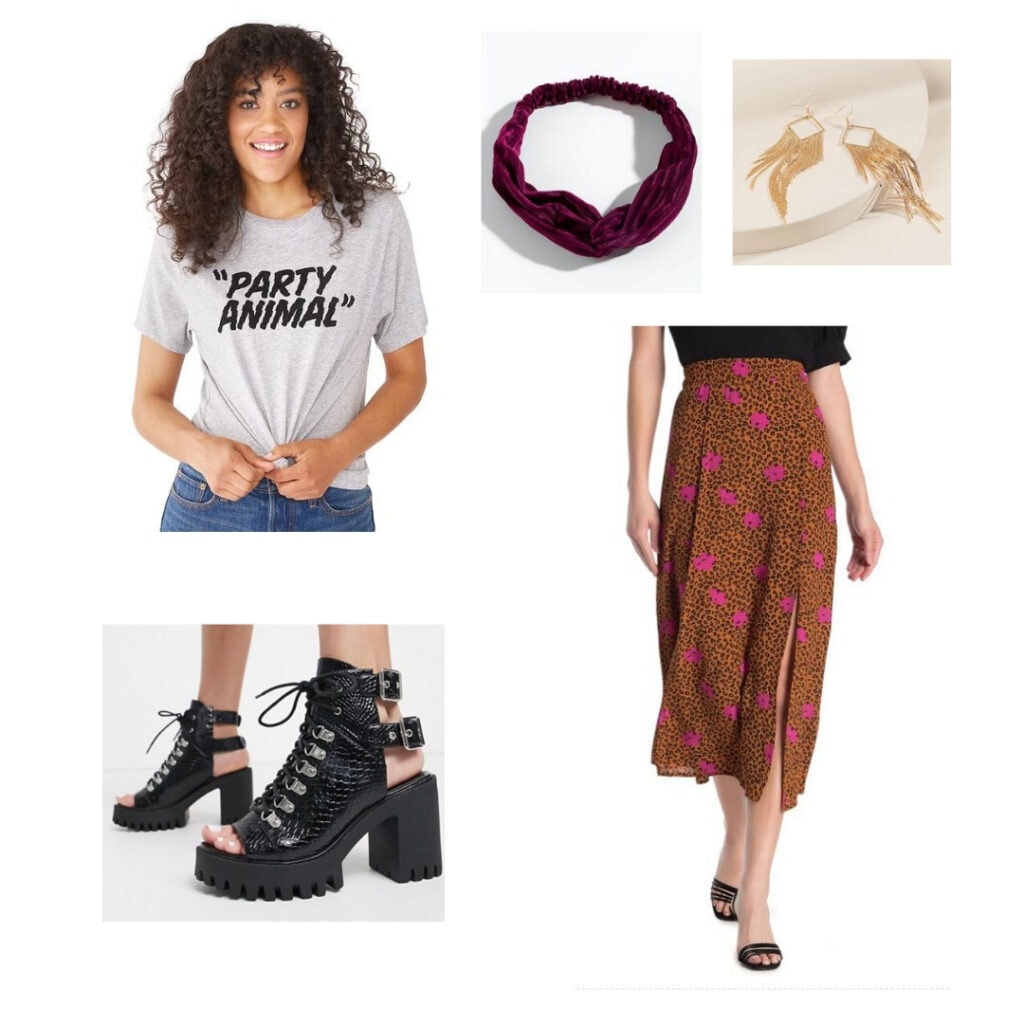 Products: T-shirt – Bando, Skirt – Nordstrom Rack, Shoes – ASOS, Headband – Francesca's, Earrings – Francesca's
Say it like it is with a look built around this fun "Party Animal" graphic tee.
Since the t-shirt is a subtle grey, tuck it into a bold leopard midi skirt for a pop of color. After all, animal print is the perfect pattern for a shirt that says "Party Animal"!
Dramatic yet comfy shoes, a velvet headband that complements the skirt, and some delicate dangle earrings finish the look.
It'll be easy to make a statement at your event with this wild outfit!
At Work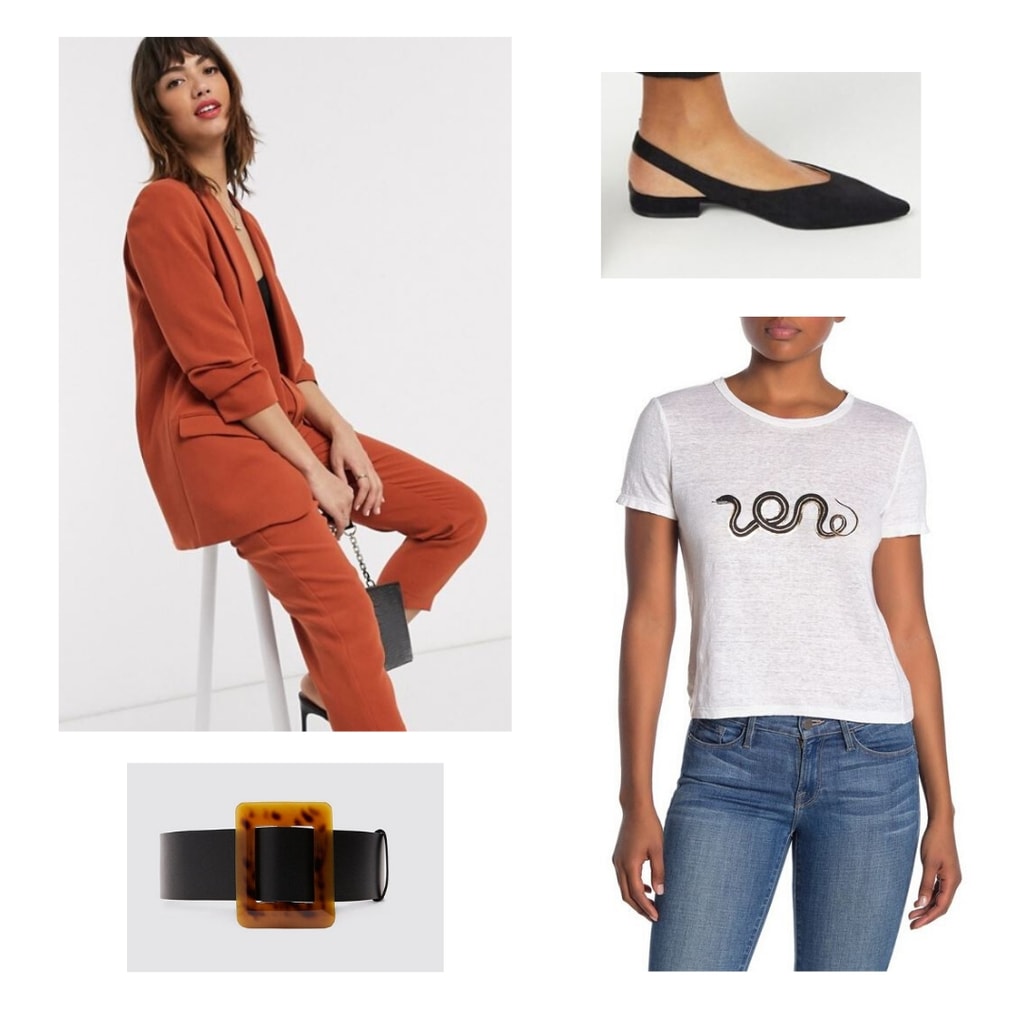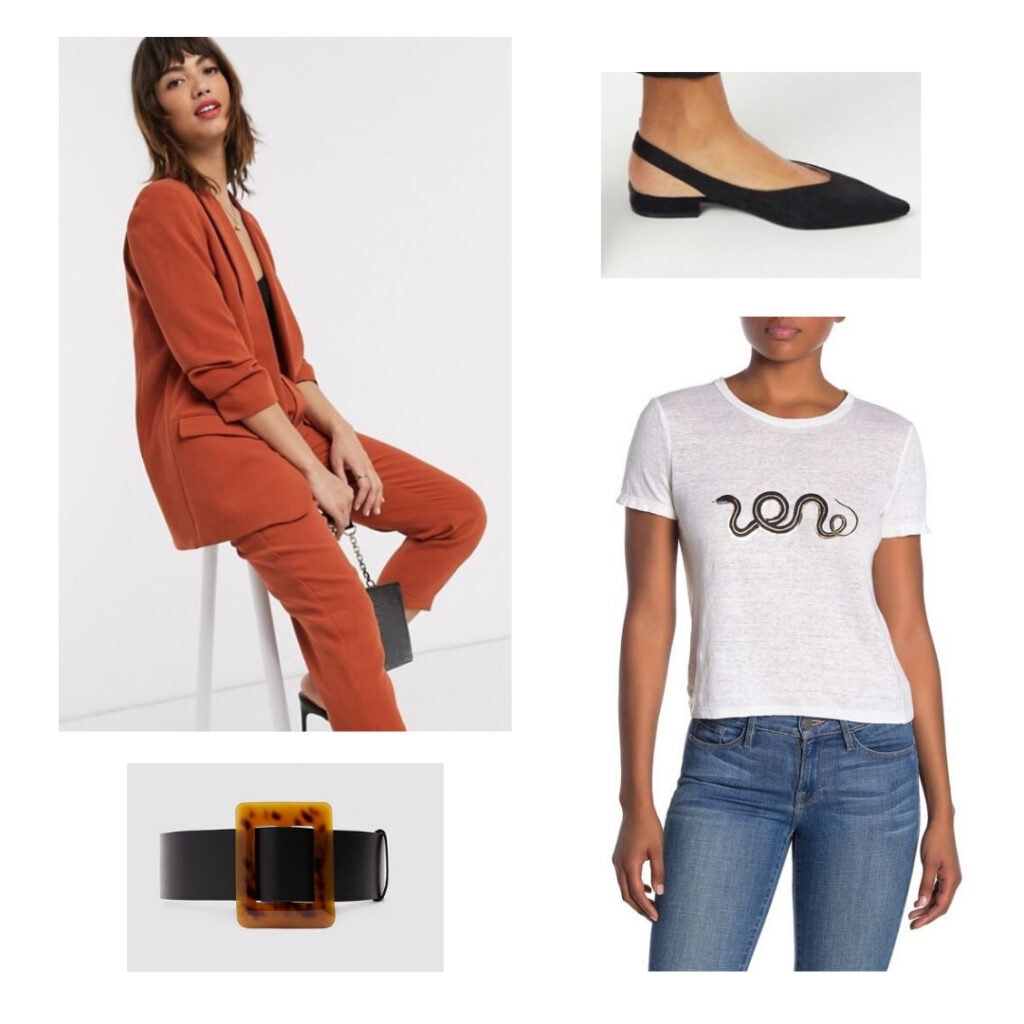 Products: Suit – ASOS, T-shirt – Nordstrom Rack, Belt – Zara, Shoes – ASOS
Depending on where you work, it may be possible to incorporate a graphic tee into your professional outfits. (Obviously, this only applies to casual and/or fashion-forward workplaces — follow your office dress code!)
Maybe you don't consider graphic tees as workwear. However, if you choose your tees carefully, they can actually be an easy way to make your outfits feel a bit more bold and fashion-forward.
I'd recommend avoiding tees with words, as many of their messages are not appropriate for the workplace. Instead, choose a simple graphic and pair it with more formal clothing for a perfect balance.
For example, in this outfit the neckline of the blazer shows off the simple snake graphic on the t-shirt. It's a subtle way to add a fun detail to your workwear!
At the Museum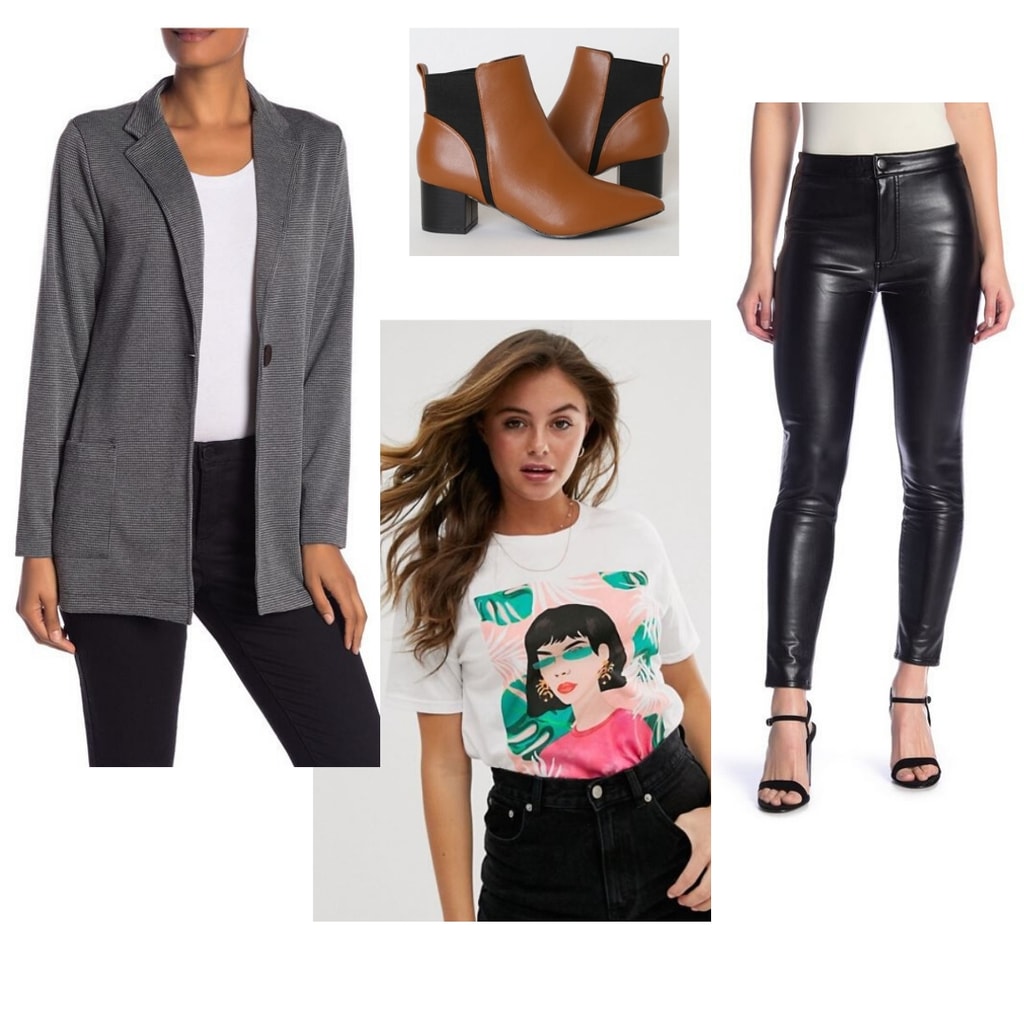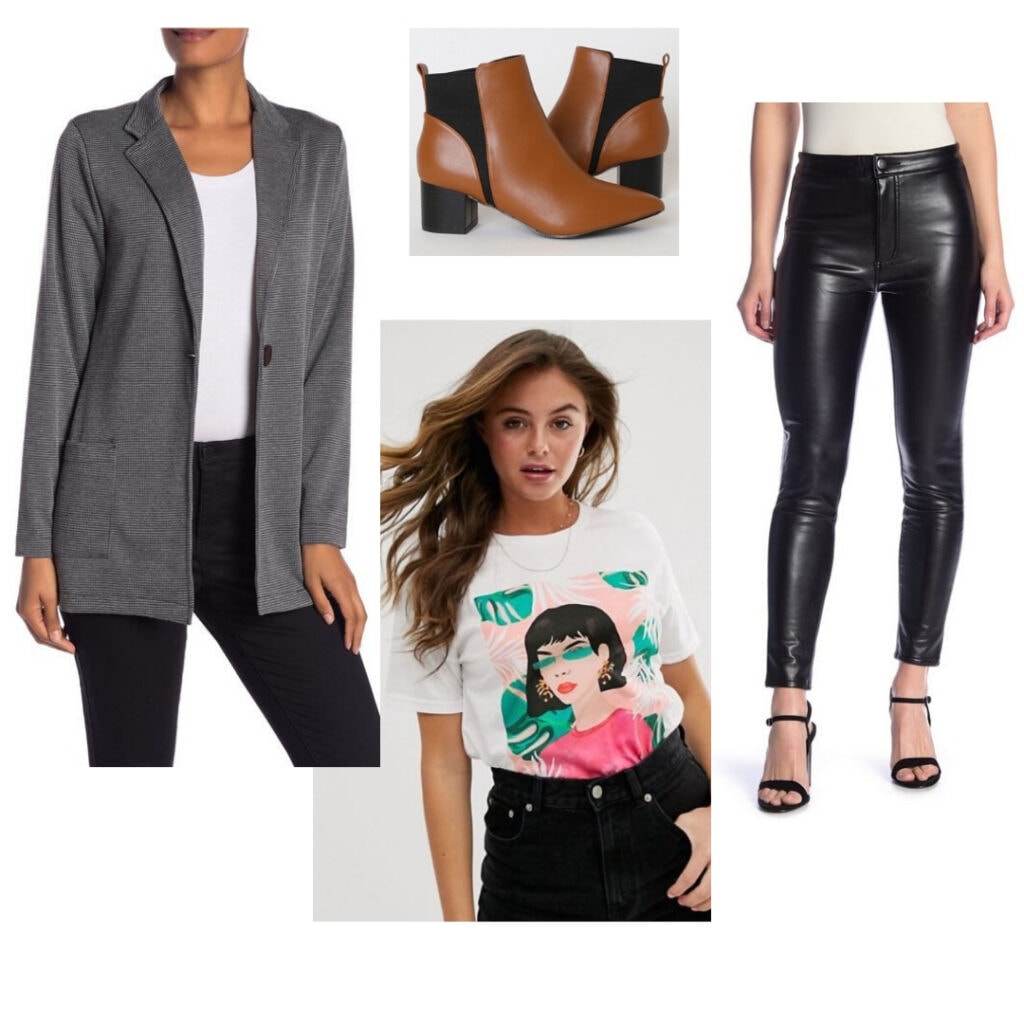 Products: Blazer – Nordstrom Rack, T-shirt – ASOS, Pants – Nordstrom Rack, Shoes – Lulus
If you're heading to a museum, gallery, or performance, you'll want to look creative and put together. For this cute graphic tee outfit for 2020, pick a graphic tee that features artwork. It could be a painting by your favorite artist, or just a pattern or design that you really like.
You can create an expressive yet chic look if you pair the graphic tee with a dark grey blazer and leather skinny jeans. Add the finishing touch with a pair of brown leather boots.
How do you wear graphic tees?
Which outfit is your favorite? Are you a fan of graphic tees? Let us know in the comments!