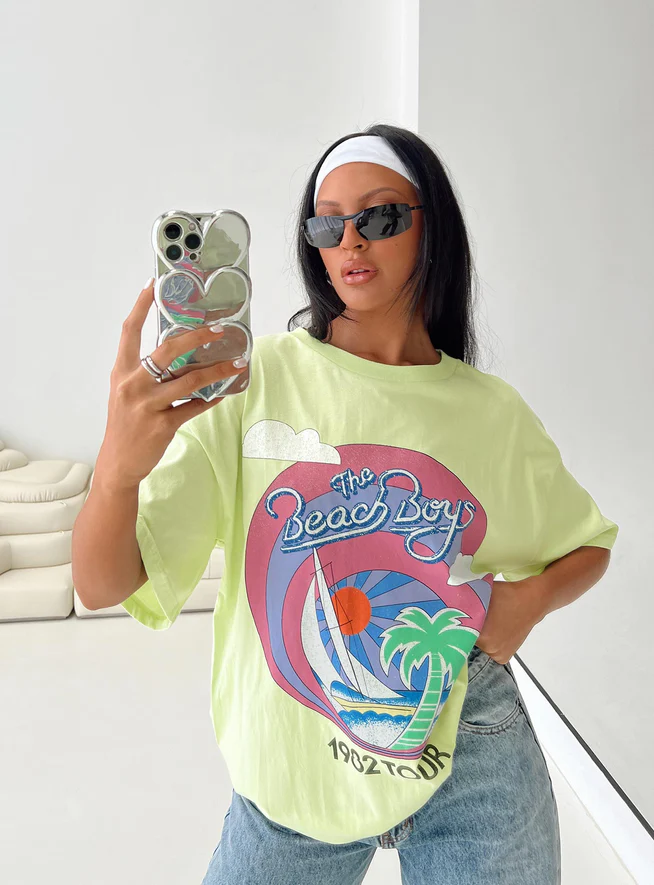 Graphic tees are some of our favorite go-to pieces for college and we're forever styling them into new outfits. If you need some new ideas for how to style yours, you've come to the right place!
If you don't already have a killer graphic tee collection, there are a few things you need to consider when shopping. You want to make sure that you choose a graphic tee that will fit your style/vibe the most.
For instance, are you into classic graphic tees like vintage or band logo tees, or are you going for a more trendy graphic tee look with an oversized graphic tee or car graphic tee?
Also, you will want to consider what you will pair with your graphic tee. Shorts, skirts, baggy jeans, and statement pants are all cute options. Finally, you can't forget about accessories! Adding the right accessories to a graphic tee outfit can bring your look to the next level.
So, if you want to learn more about styling your favorite graphic tee, keep reading for all the tips you need to rock them this year.
Choosing the Right Graphic Tee
Vintage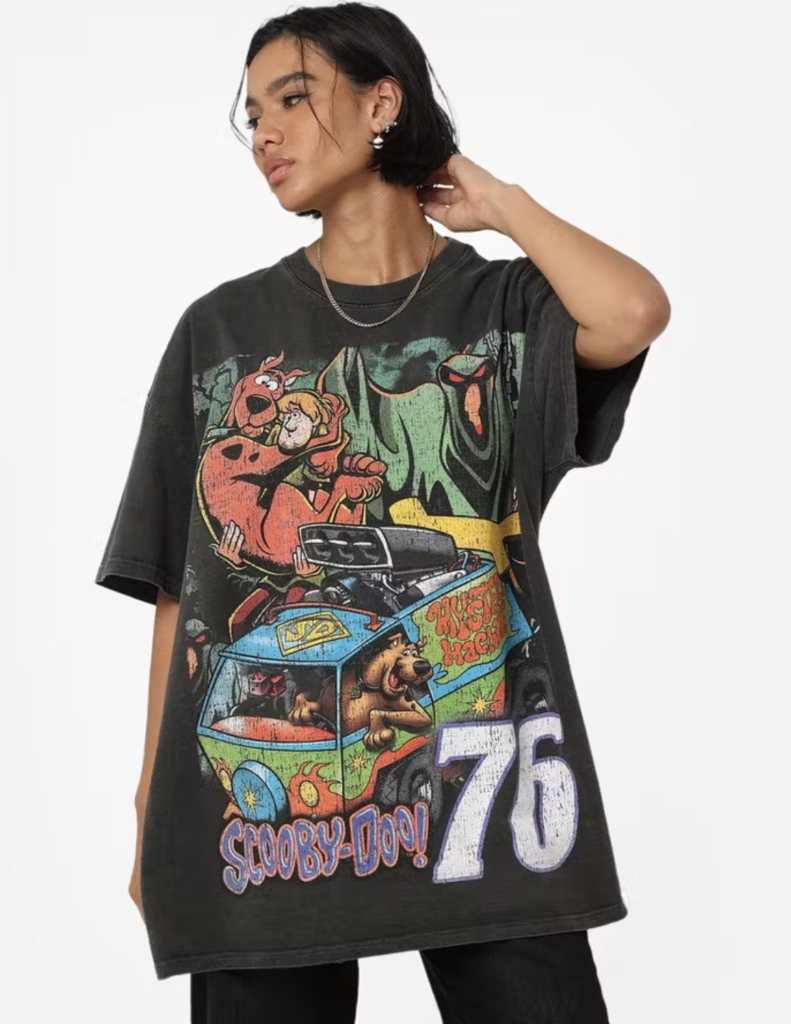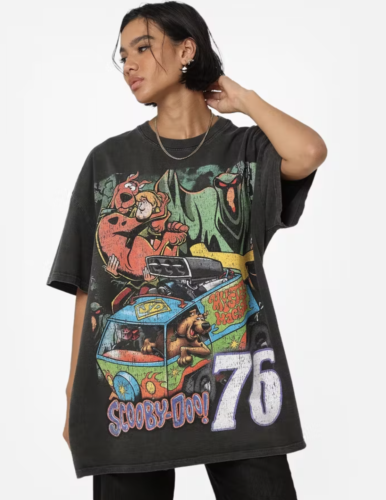 Choosing the right graphic tee is one of the most essential parts when creating your graphic tee looks because there are so many different ones to choose from!
If you like the look of classic graphic tees, you may want to go for the vintage graphic tee look. For this look, you will want to grab a graphic tee that brings back a little bit of nostalgia, such as this Scooby Doo graphic tee.
Just make sure your tee reminds you of something personal. A retro show you loved from childhood is perfect!
Band Logos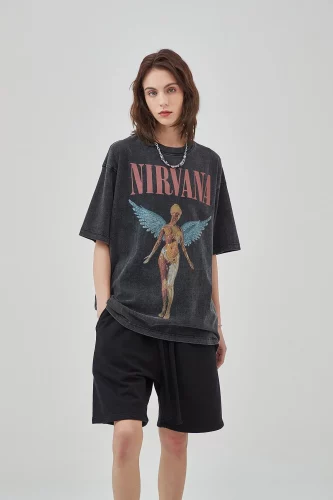 Of course, we have to talk about the classic band logo graphic tee. This is probably the most popular type of graphic tee, and if you are into music, this will be the perfect graphic tee for you!
When shopping for a band graphic tee, start by shopping your favorite artist's merch, if they're still active. Or seek out an old-school band you love; they probably have tons of graphic tees on the market already. This Nirvana tee is a classic and will go with any outfit.
Quotes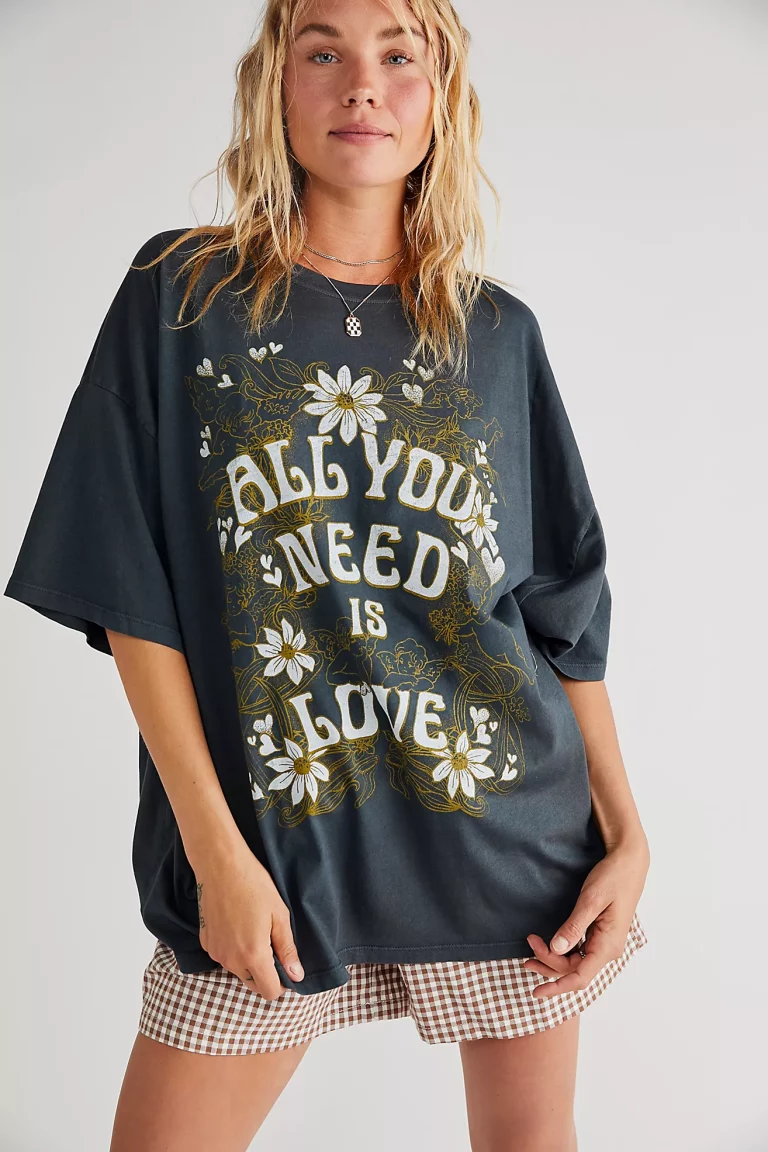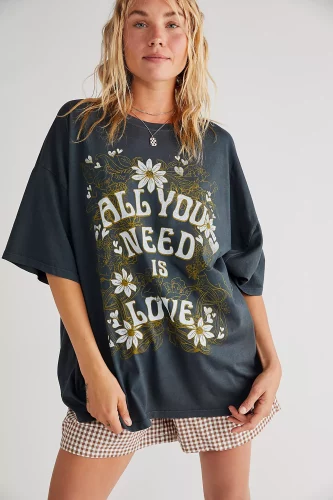 One other really common type of graphic tee is the quote graphic tee. This is a graphic tee that features famous quotes or lyrics, such as this All You Need is Love graphic tee.
There are plenty of famous quotes for you to choose from featured on graphic tees, so browse around to find one that fits your vibe!
Trendy Graphic Tees
Oversized Graphic Tees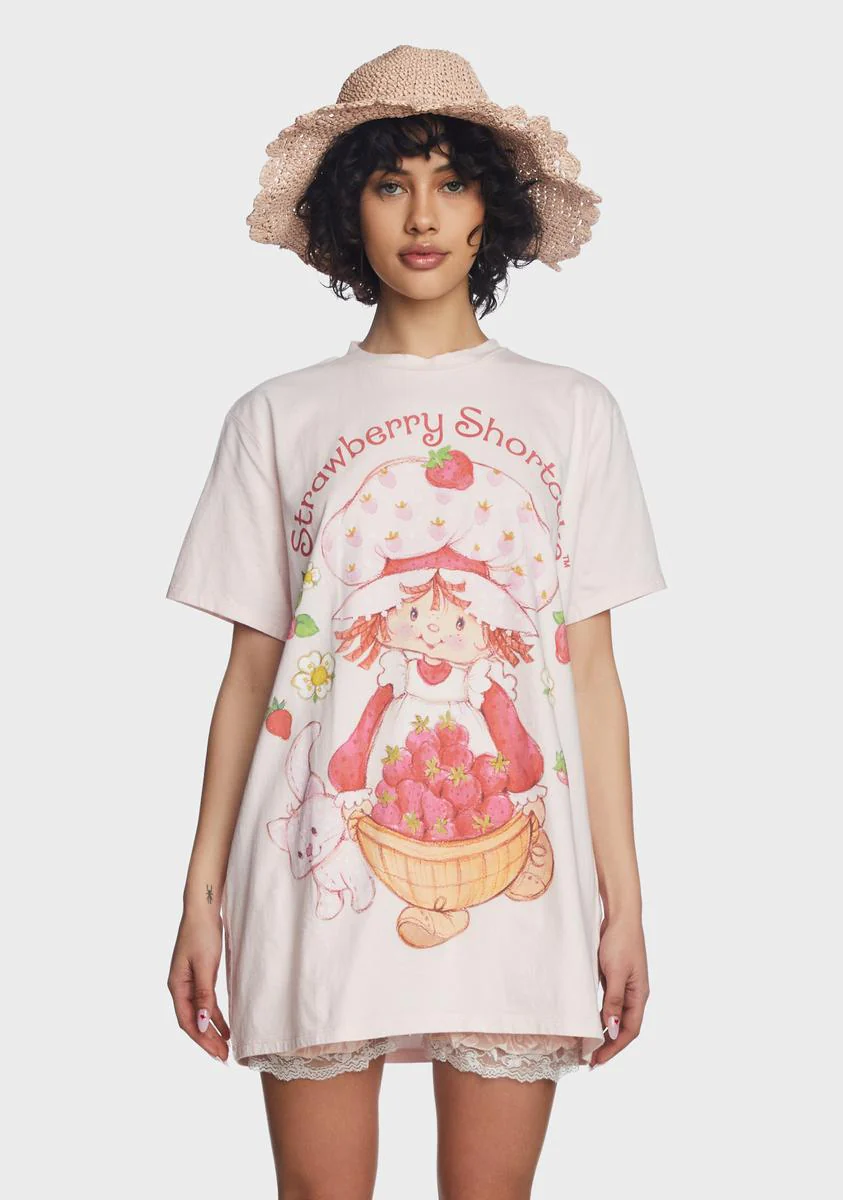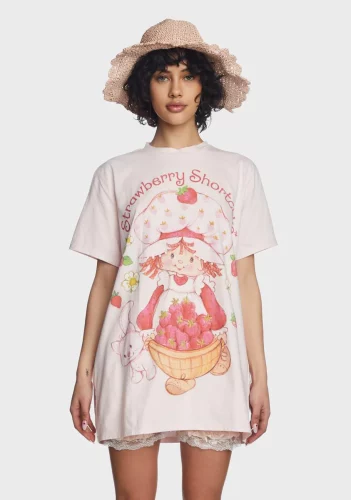 You may like the look of the more classic graphic tees, but we can't forget about the more trendy graphic tee looks. Graphic tees were popular years ago and have now come back in style with some added twists to the looks to keep them updated.
For example, the oversized graphic tee has become a super popular trend in recent years. This is a super easy look to create; find an oversized graphic tee that you love, or buy your favorite graphic tee in a few sizes up to get the look.
For example, you may be interested in this adorable Strawberry Shortcake oversized graphic tee that will definitely give you a trendy graphic tee look!
Car Graphic Tees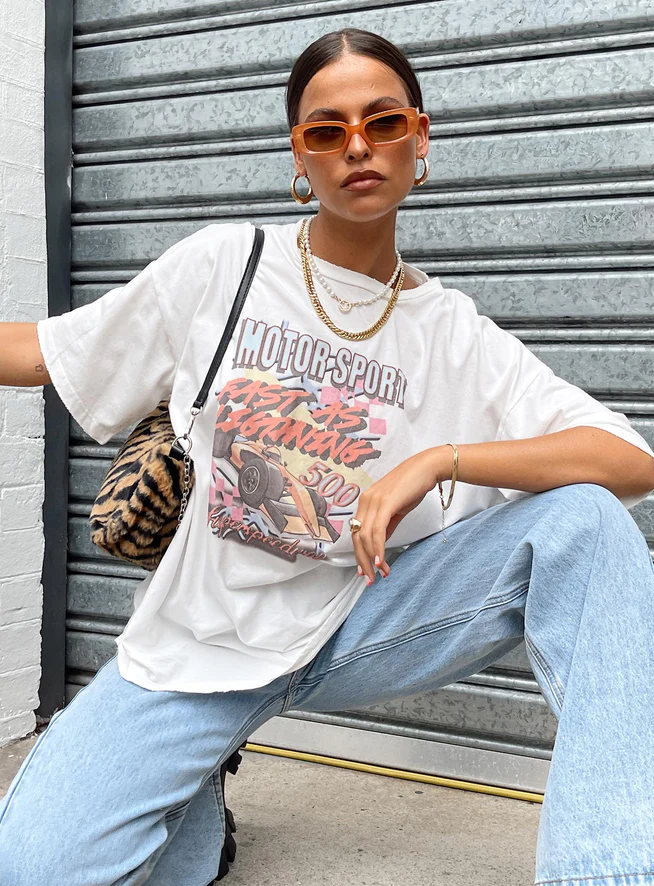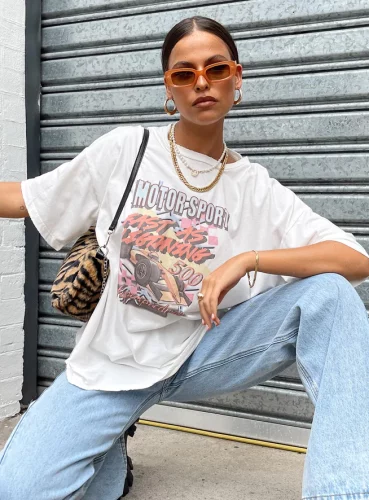 Car graphic tees have also become extremely popular lately. If you haven't seen this type of graphic tee before, it usually features a car graphic or racing logo graphic.
For example, this motorsport graphic tee is a super cute option that's neutral enough to go with tons of outfits.
Location Graphic Tees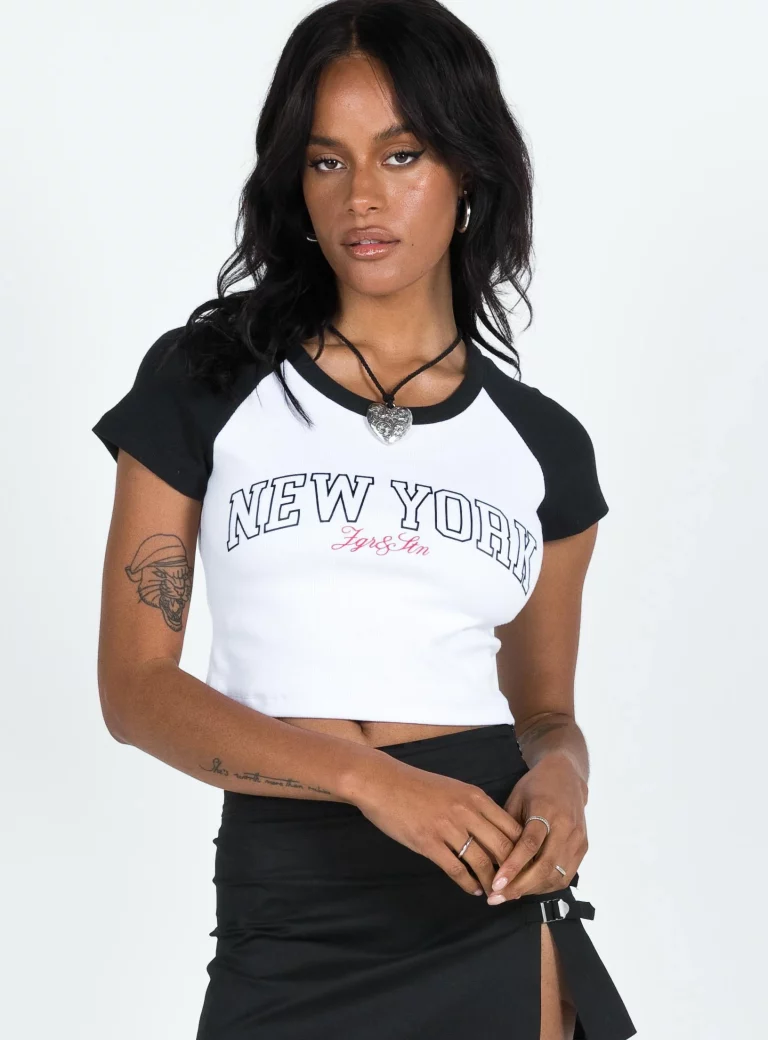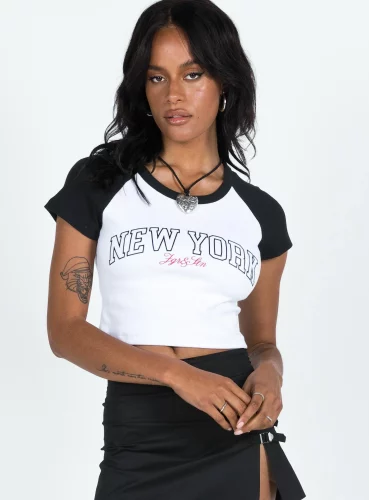 By now, you probably know all about the location graphic tee trend. The location graphic tee is a graphic tee that features the names of places you may have traveled to (or would like to travel to).
For example, if you are a fan of NYC, I recommend this adorable New York cropped graphic tee! Even if you have never been to New York before, this graphic tee will still show off your appreciation for our country's fashion capital.
Pro tip: Location graphic tees are a great item to find at thrift stores or pick up the next time you're on vacation!
Brand Name Graphic Tees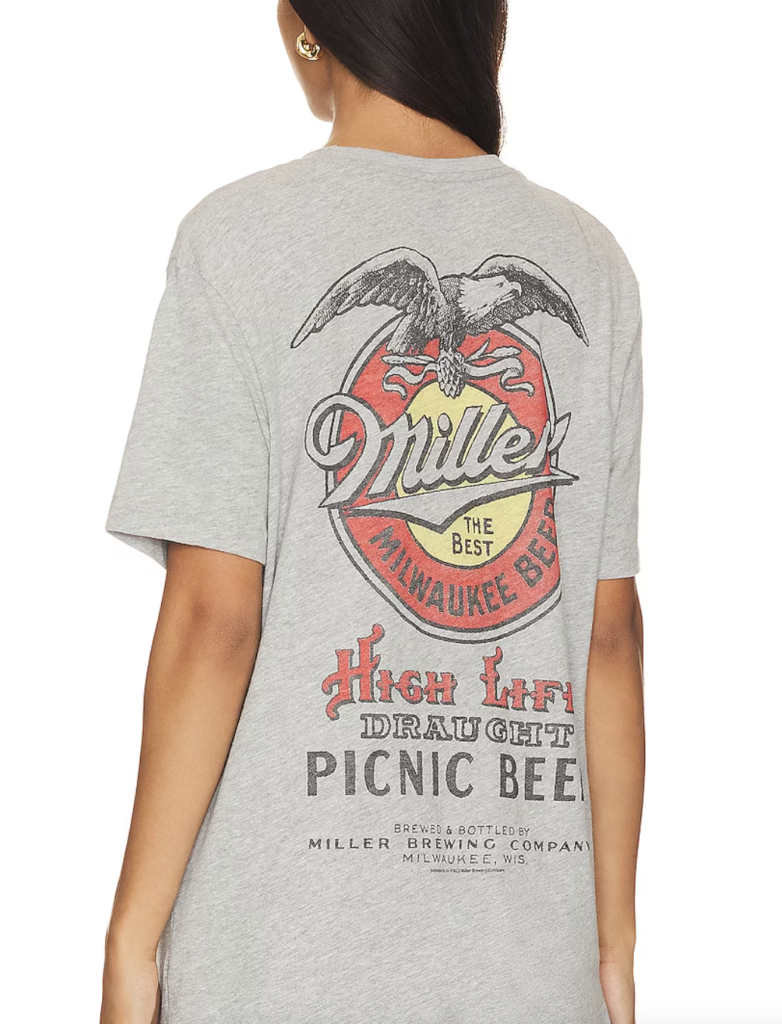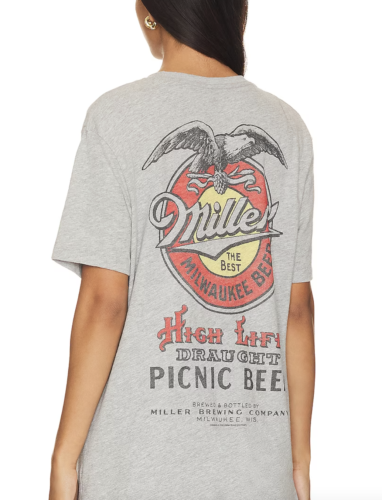 Another really trendy type of graphic tee is the brand-name graphic tee. This is just what it sounds like: a shirt with a company logo on the graphic tee.
For example, this Miller graphic tee is a great example of a trendy graphic tee with a brand name for those 21+. (And it's very "college," TBH.) And to be super honest, many people wear these logo graphic tees not because they are a fan of the brand, but because it creates a specific trendy look.
Just be prepared to field some questions about whatever brand you choose! (AKA, if you don't drink, an alcohol brand tee might not be for you.)
Styling Graphic Tees
Baggy Jeans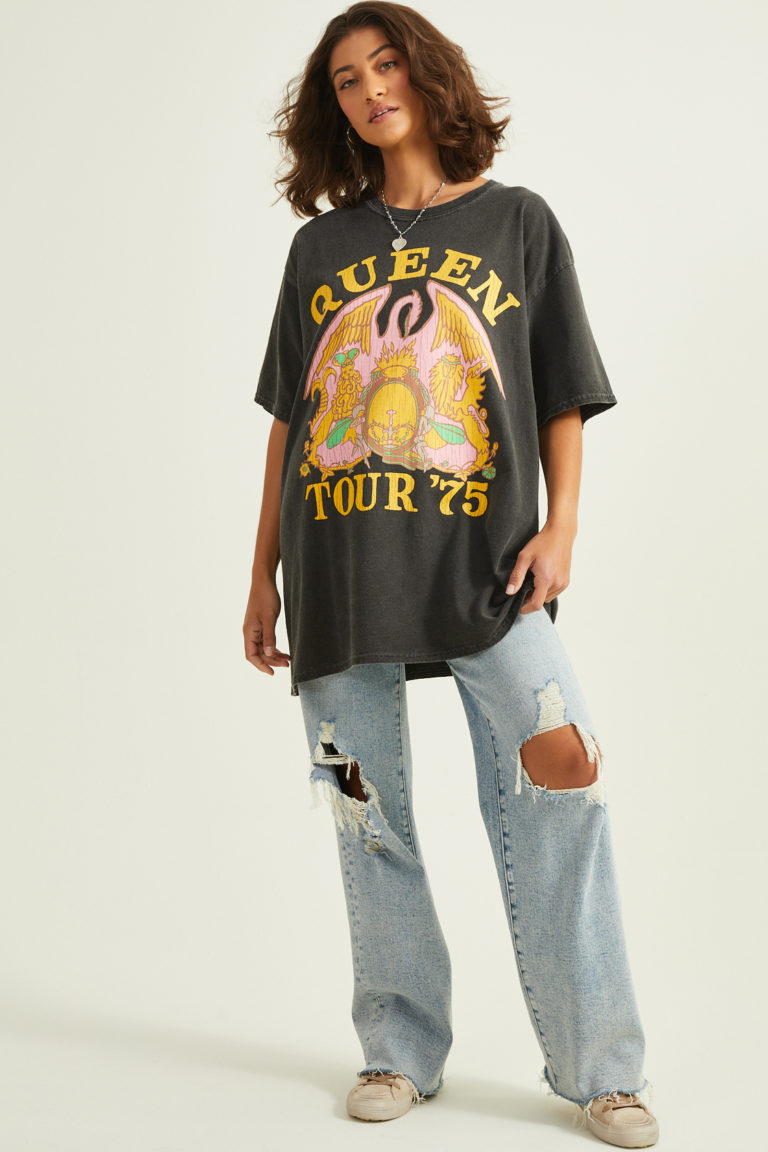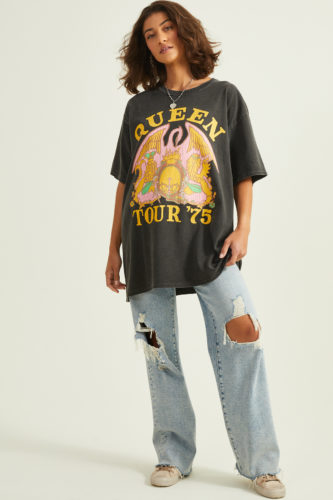 Once you have determined which type of graphic tee will be the perfect one for your vibe, you will also want to decide on what you will be pairing with your graphic tee.
For example, are you going to go for the more girly look with a skirt, or do you want to go for more of a laid-back graphic tee look with some baggy jeans like these?
If laid back and comfortable is your style, I definitely recommend pairing some baggy ripped jeans with your graphic tee, as seen above.
Statement Pant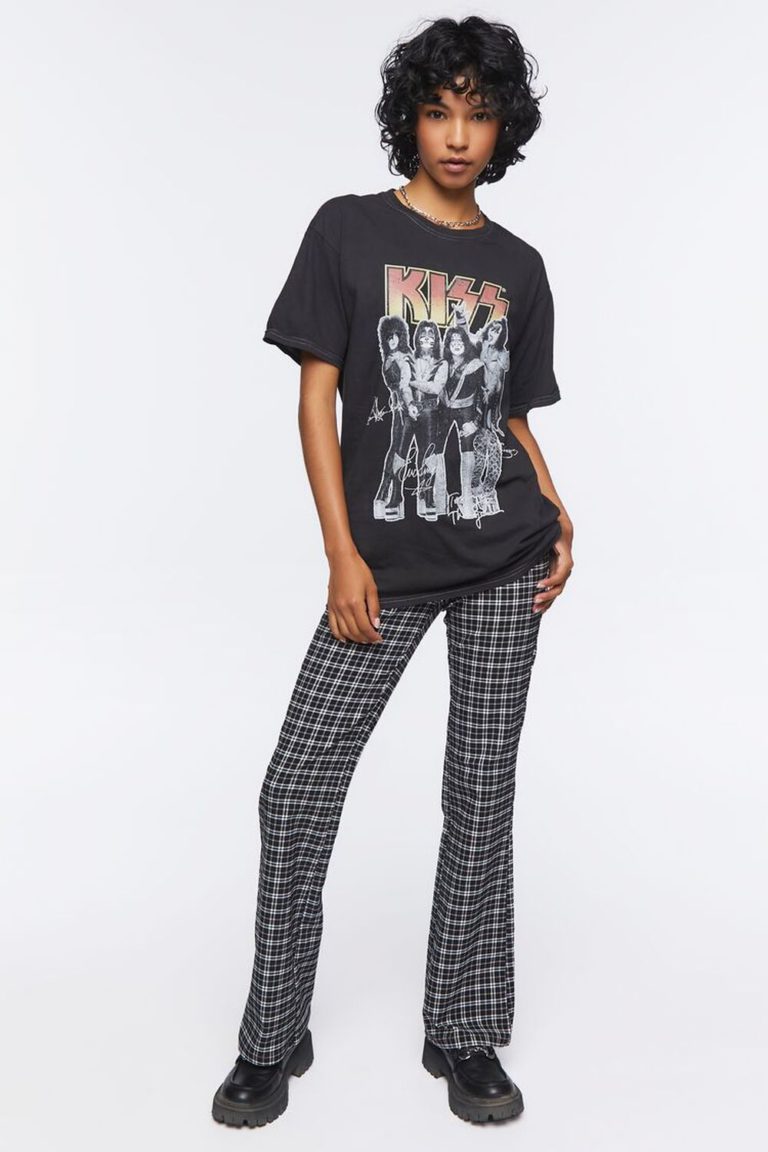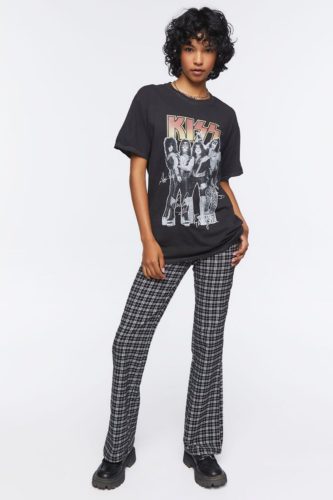 You can also add some more fun to your graphic tee look by pairing your tee with statement pants. A statement pant may be just what you need to complete your new favorite graphic tee look!
With a statement pant, you can rock even a basic graphic tee and have a super fun look. So, if this sounds like the type of vibe you are going for, I recommend checking out these plaid pants to pair with a graphic tee.
Belt & Shorts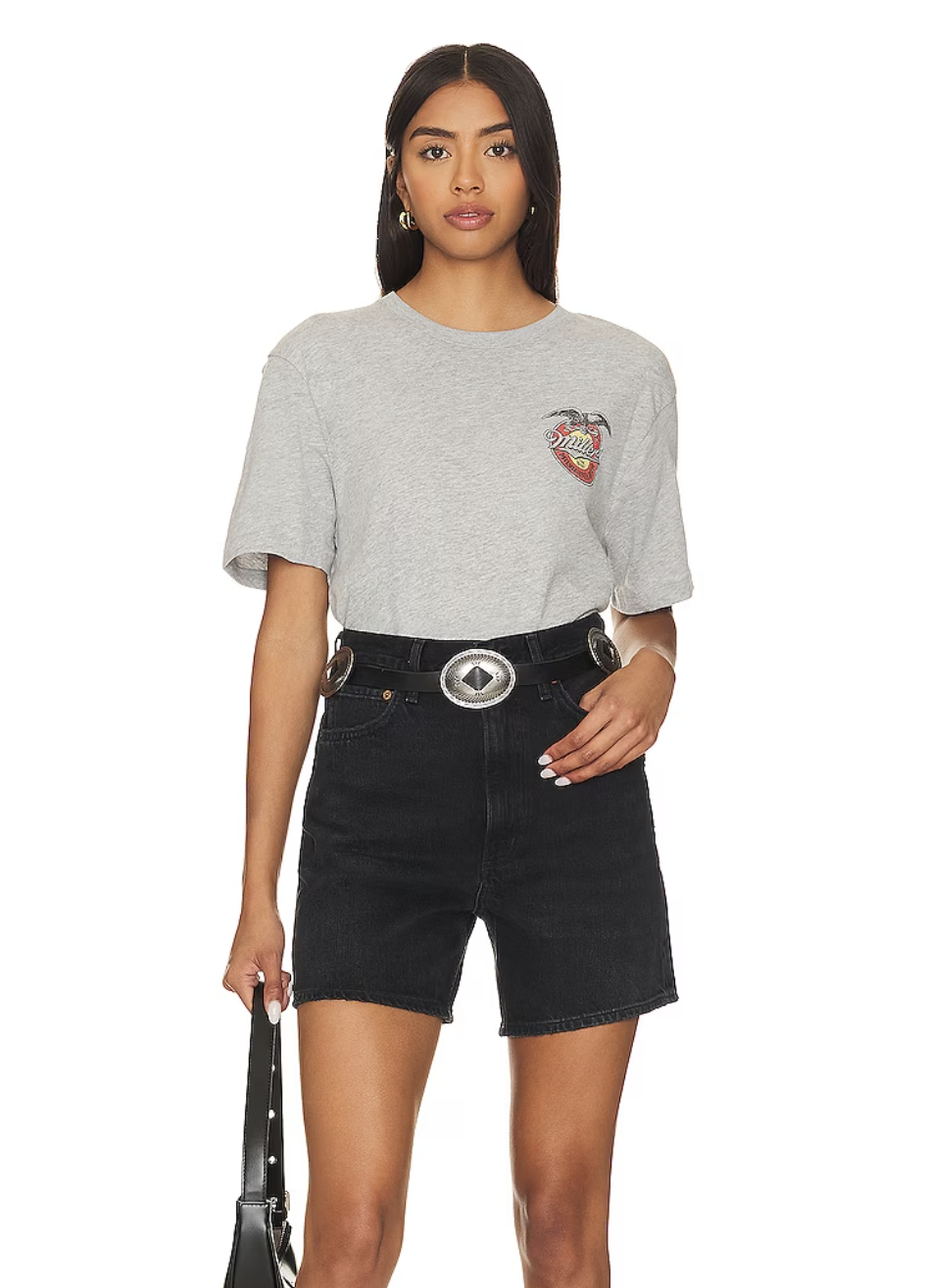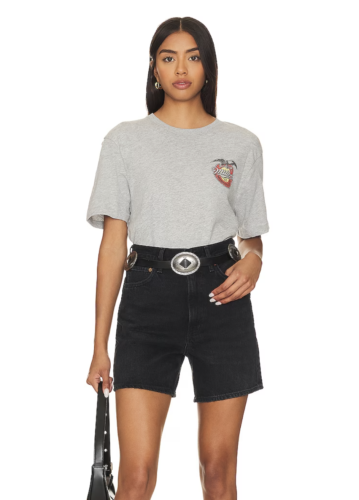 Another fun way to style your graphic tee is with some shorts. Shorts actually look super cute when paired with a graphic tee. Case in point: This adorable Revolve outfit.
For this kind of look, I recommend tucking your graphic tee in, so that your shorts can stand out a bit more. Also, this gives you the opportunity to add a cute belt to your outfit to make your graphic tee look even more fun!
Cargo Pants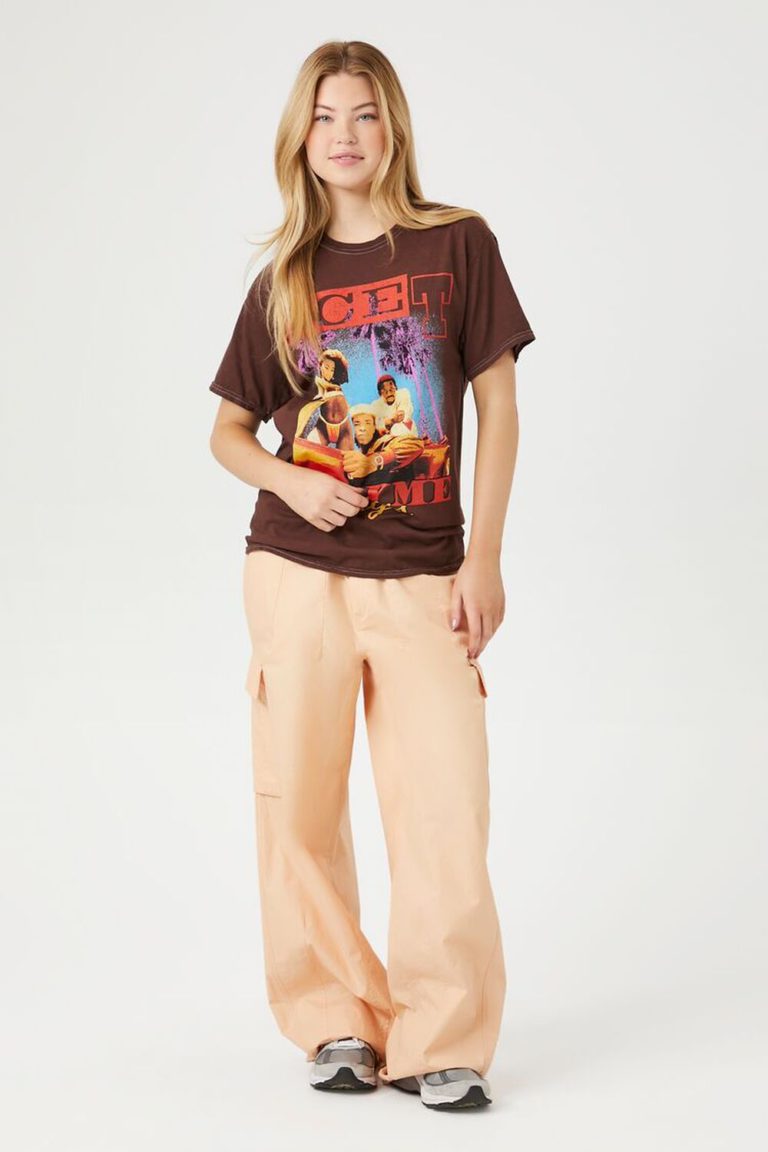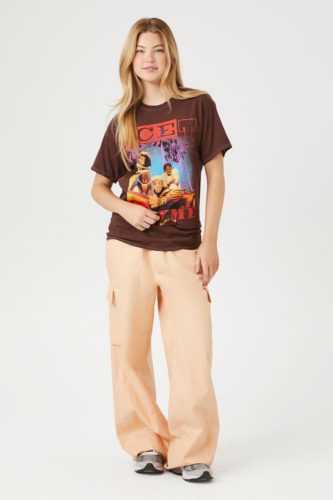 I am sure you have also seen cargo pants paired with graphic tees before! This is another popular combo because the pieces go so well together.
So, if you want a casual, but also super trendy outfit, I definitely recommend adding some cargo pants to your look. You can even add some colorful cargo pants like these to make your look stand out.
Skirt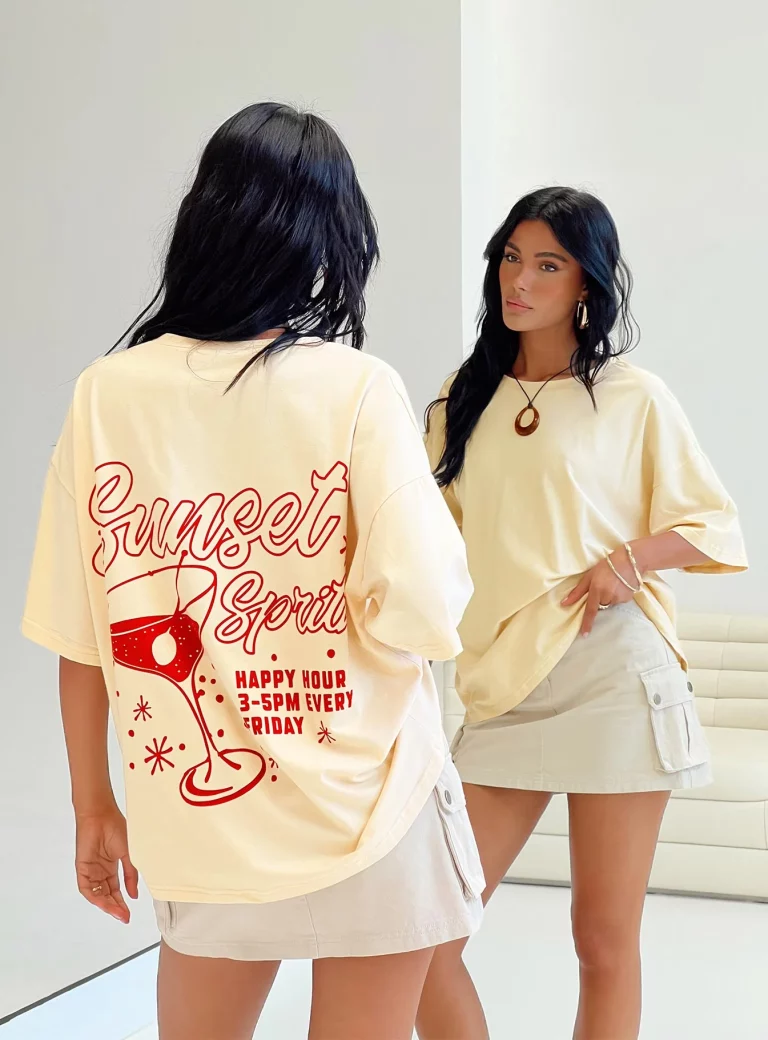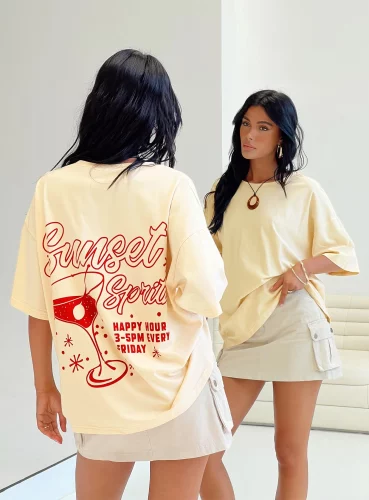 For those who want a more girly graphic tee look, I recommend adding a skirt to your graphic tee outfit.
For example, this adorable beige mini skirt will look super cute when paired with your favorite graphic tee, so try this out the next time you are looking for a way to style your graphic tee for a girly look!
Accessorizing Graphic Tees
Necklace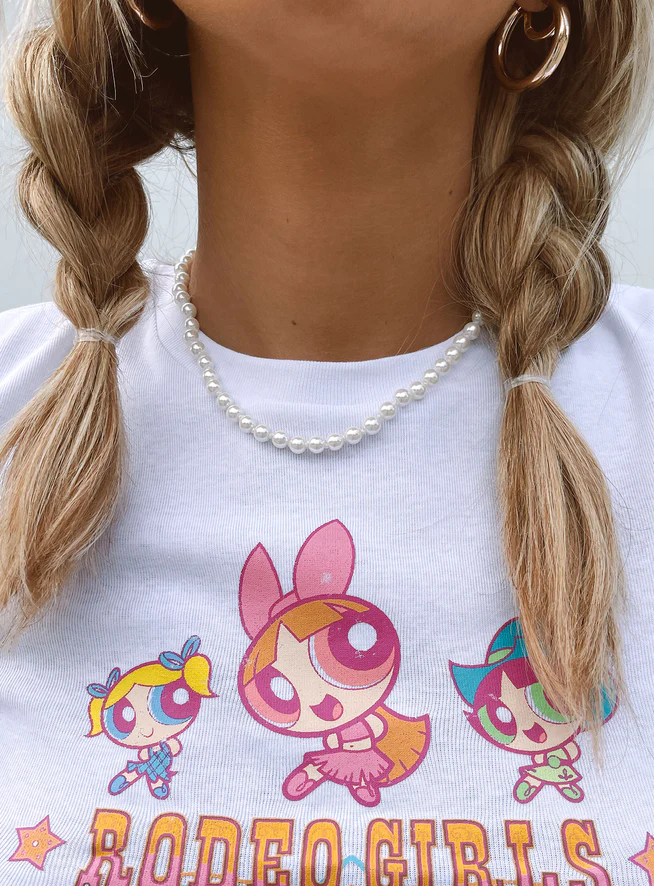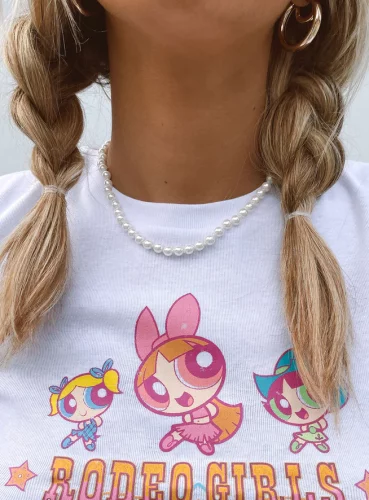 And, don't forget about accessories! Accessories are also a key factor in creating the most stylish graphic tee outfit.
You may be wondering what kind of accessories you should be pairing with your graphic tee looks. One great idea is to pair a necklace with your graphic tee, such as this cute pearl necklace.
This is a simple but also fun way to add something extra to your graphic tee look!
Statement Earrings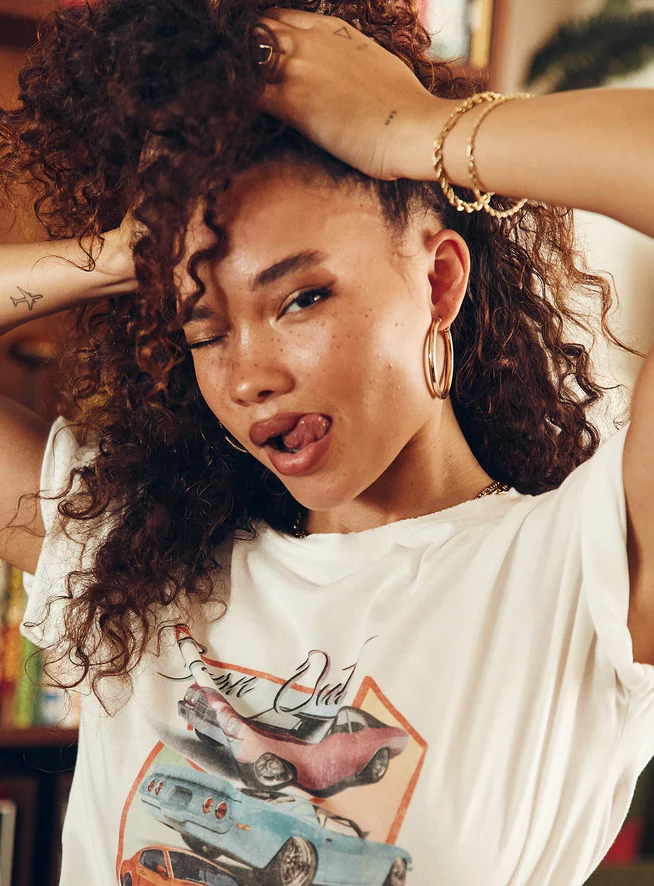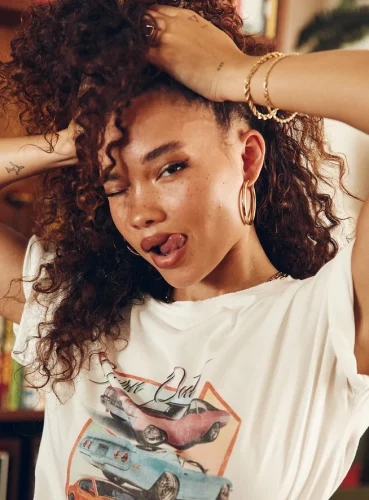 You can also get more bold with your accessories by adding some statement earrings like these hoop earrings.
Hoop earrings always look great when paired with a graphic tee, and they will give you more of a bold look if that is what you are going for.
Baseball Cap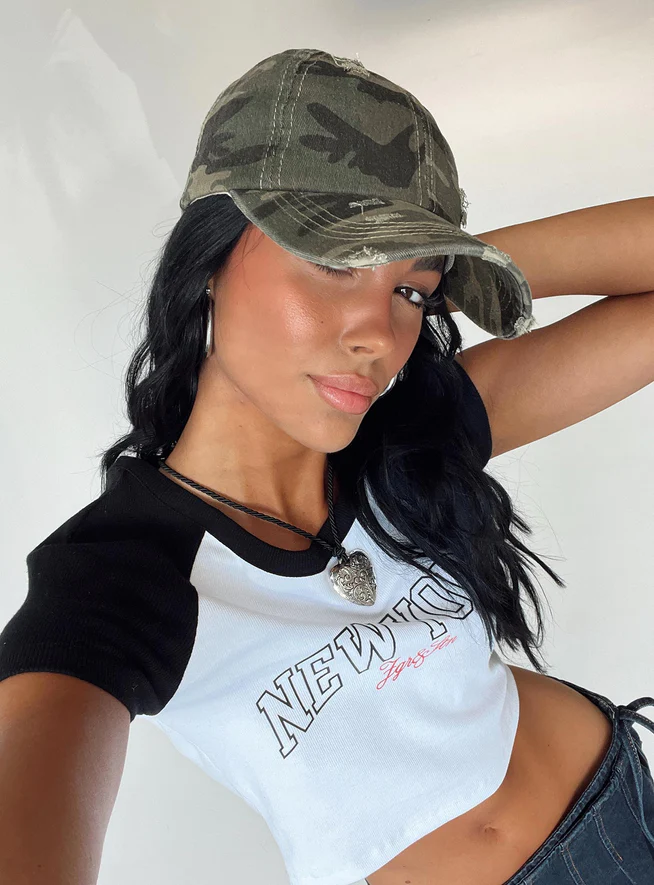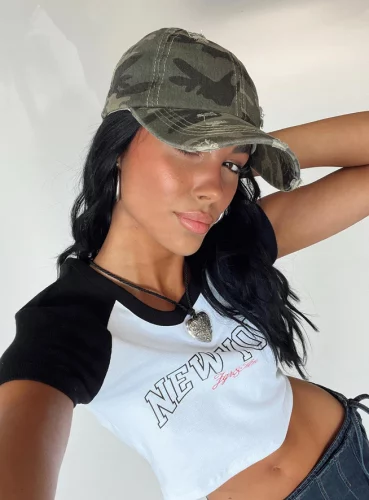 If you want to add some accessories other than jewelry to your graphic tee looks, I recommend going for a baseball cap.
A baseball cap is always a good choice for a low-key accessory to make your outfit more interesting. Plus, it's the best accessory ever for a bad hair day.
For example, I'm loving this camouflage baseball cap to go with all of your graphic tee outfits!
How do you like to style your graphic tees?
Which of these tips will you be trying? What is your favorite way to style a graphic tee?