This post may contain affiliate links, which means we may receive a commission if you purchase through our links. Please
read our full disclosure here
.
Over the past few weeks, we have been on a bit of a 1980s flashback spree with these 2019 fashion trends. We've looked at neon, pleats, and puffed sleeves so far.
However, this week we are taking it back even further — back to the 1960s and 1970s! The tie dye trend, a staple of those decades, is officially back. Today I'll show you how to rock it on a college student budget.
HIGH FASHION TREND: TIE DYE
High fashion names like Prabal Gurung, Area, and Collina Strada have been splashing tie dye across their newest runway collections.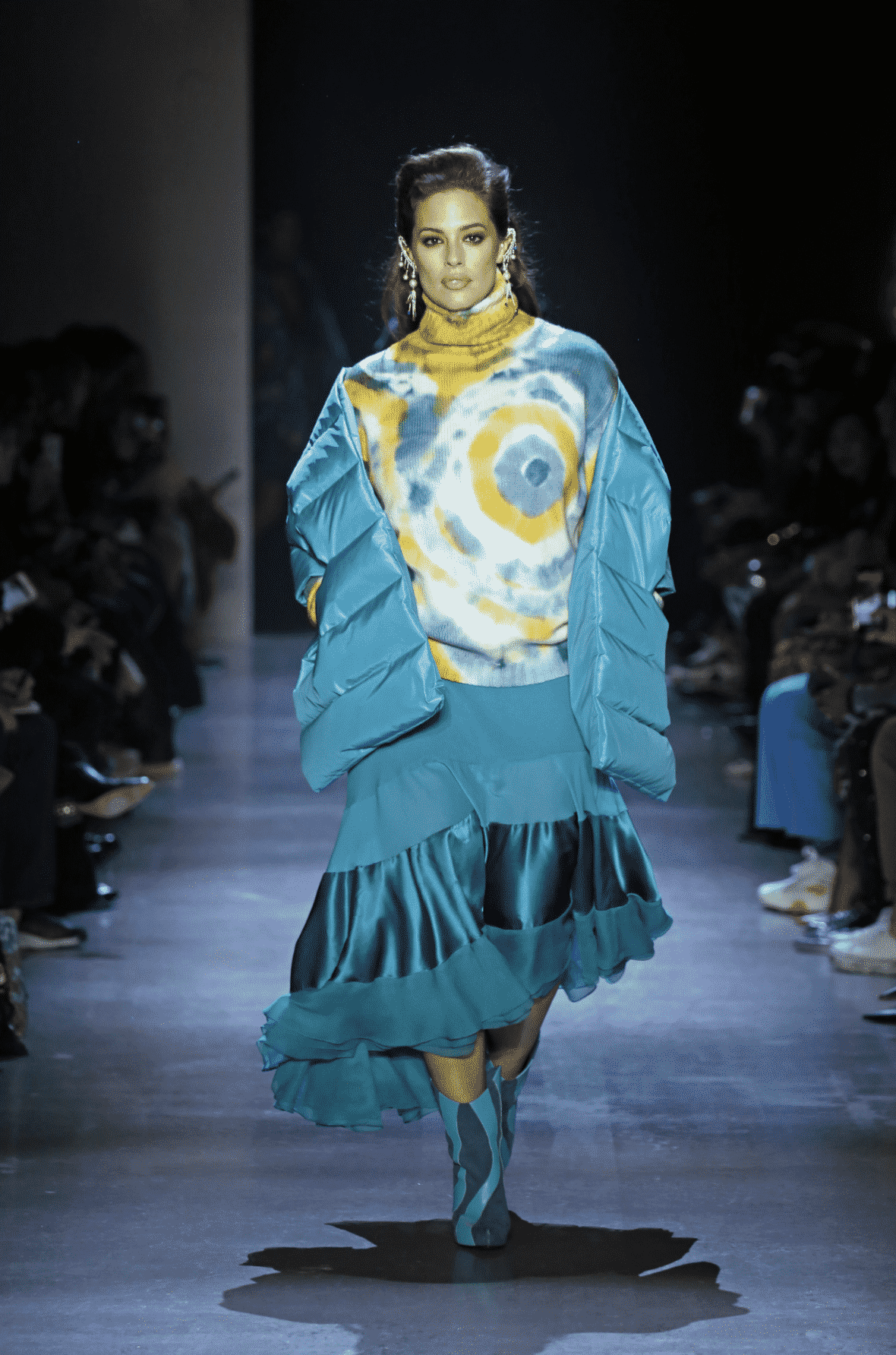 Prabal Gurung is known for his sense of luxury and glamour, and in the photo above from his Fall 2019 Collection, he incorporates tie dye into this chic ensemble.
I love this look because the tie dye sweater balances out the rest of Ashley Graham's look – satin blocked skirt, vest, teal boots, and flashy jewelry. Gurung truly makes tie dye look top notch.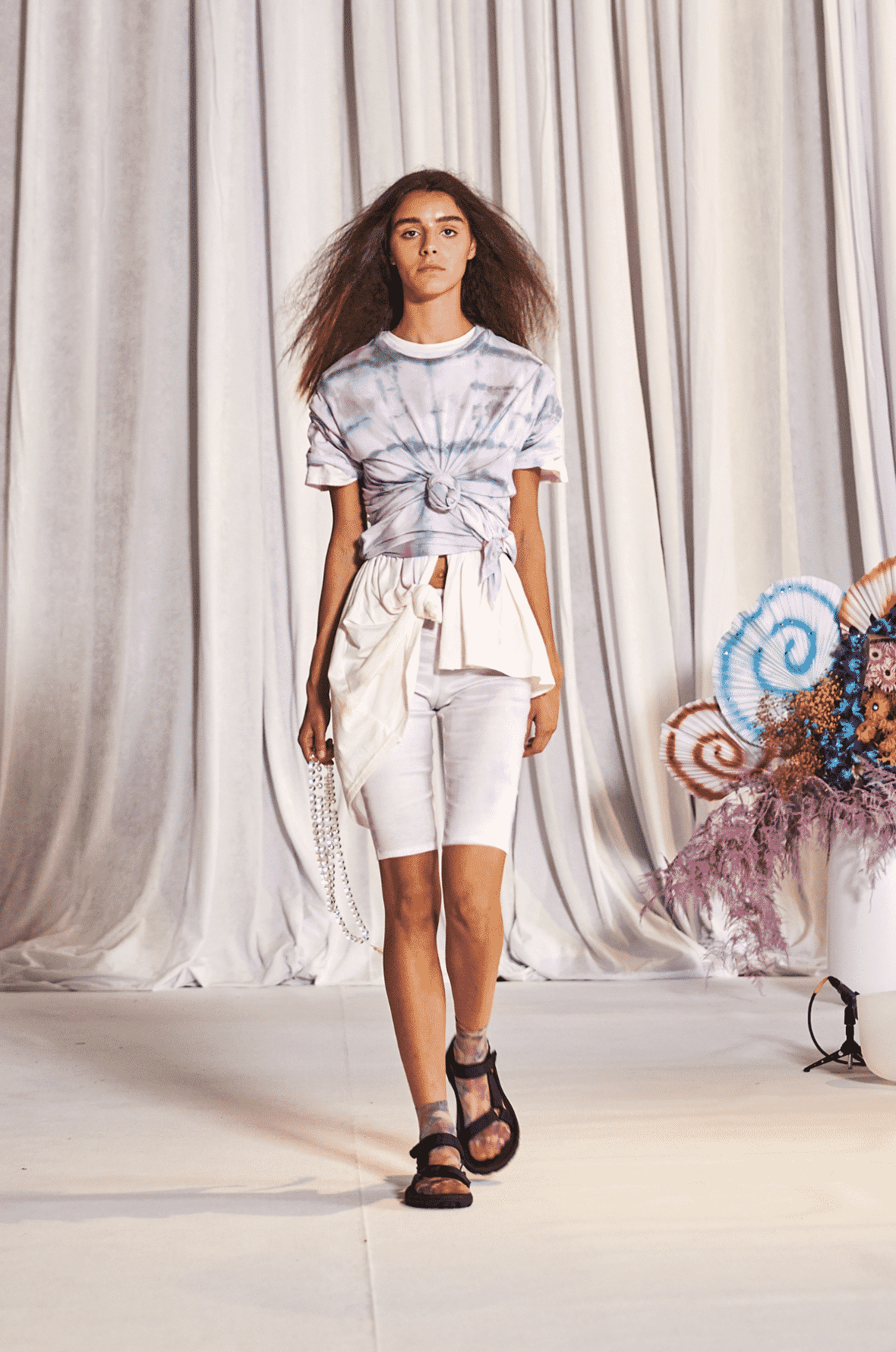 Collina Strada does a pastel take on the trend here, incorporating it into an everyday look with a high-end twist. The model wears layered tie dye t-shirts tied up at the waist, paired with biker shorts and strappy sandals.
The whole style screams vacation to me — spring break, anyone?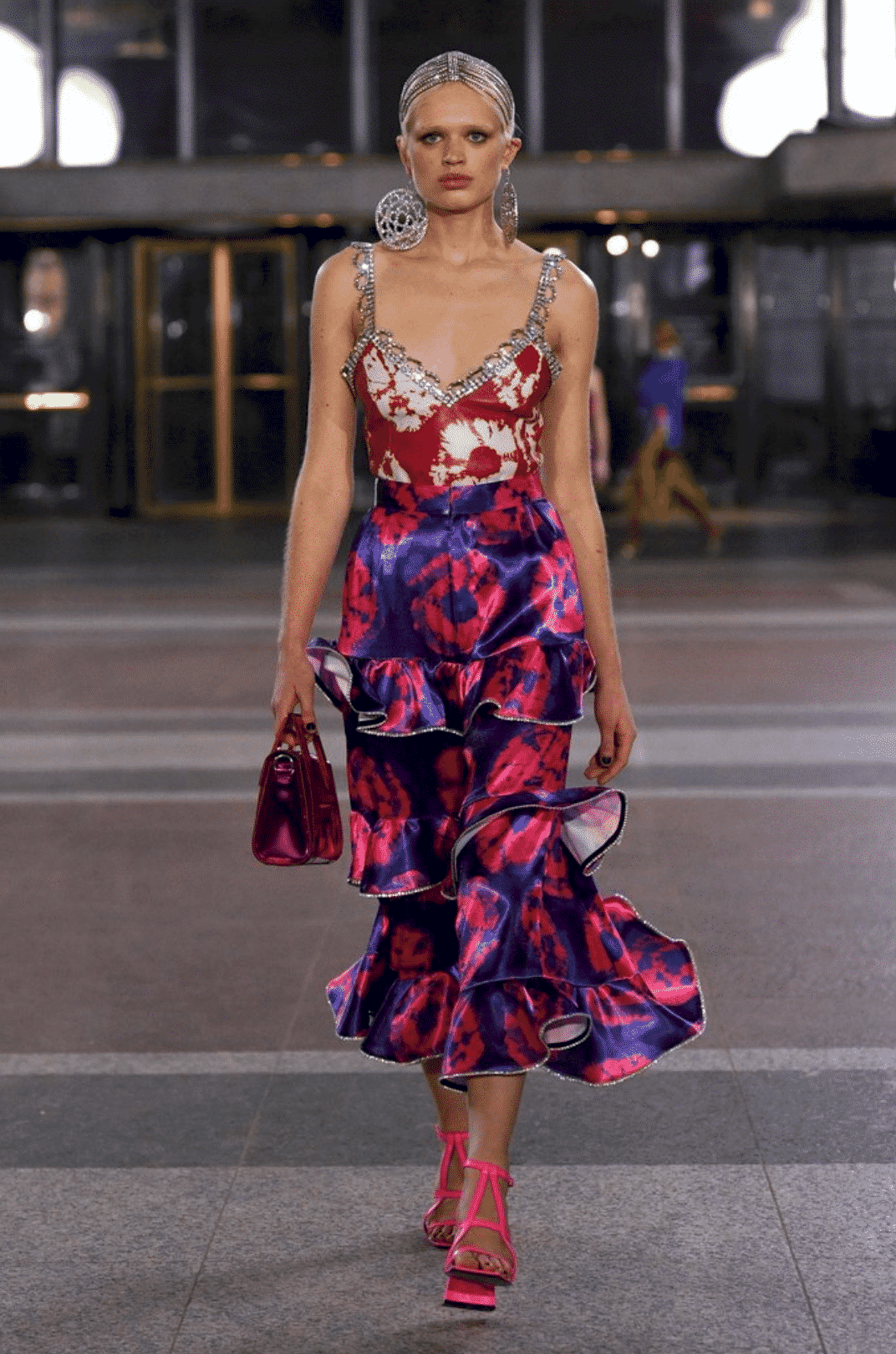 Area designers, Piotrek Panszczyk and Beckett Fogg, play with the tie dye trend in this look, mixing different patterns and colors along with silver accents. The look is altogether chic, bold, and fun.
Recently, Kendall Jenner wore an Area ensemble straight off the runway on The Tonight Show. The outfit consists of a two-piece tie dye crop top and mini skirt, layered with a bold orange cropped blazer with beaded accents.
Another celeb loving the tie dye trend lately, Beyoncé posted photos of her rocking one of the pieces from Balmain's Spring 2019 collection. This asymmetrical dress has a beautiful swirl of pastel tie dye.
Lastly, this month Dua Lipa rocked a light tie dye mini skirt and tank top layered with a grey blazer for her performance at the 2019 Best New Artists party hosted by Spotify.
How to Buy the Tie Dye Trend on a Budget:
Affordable Tie Dye, Option #1: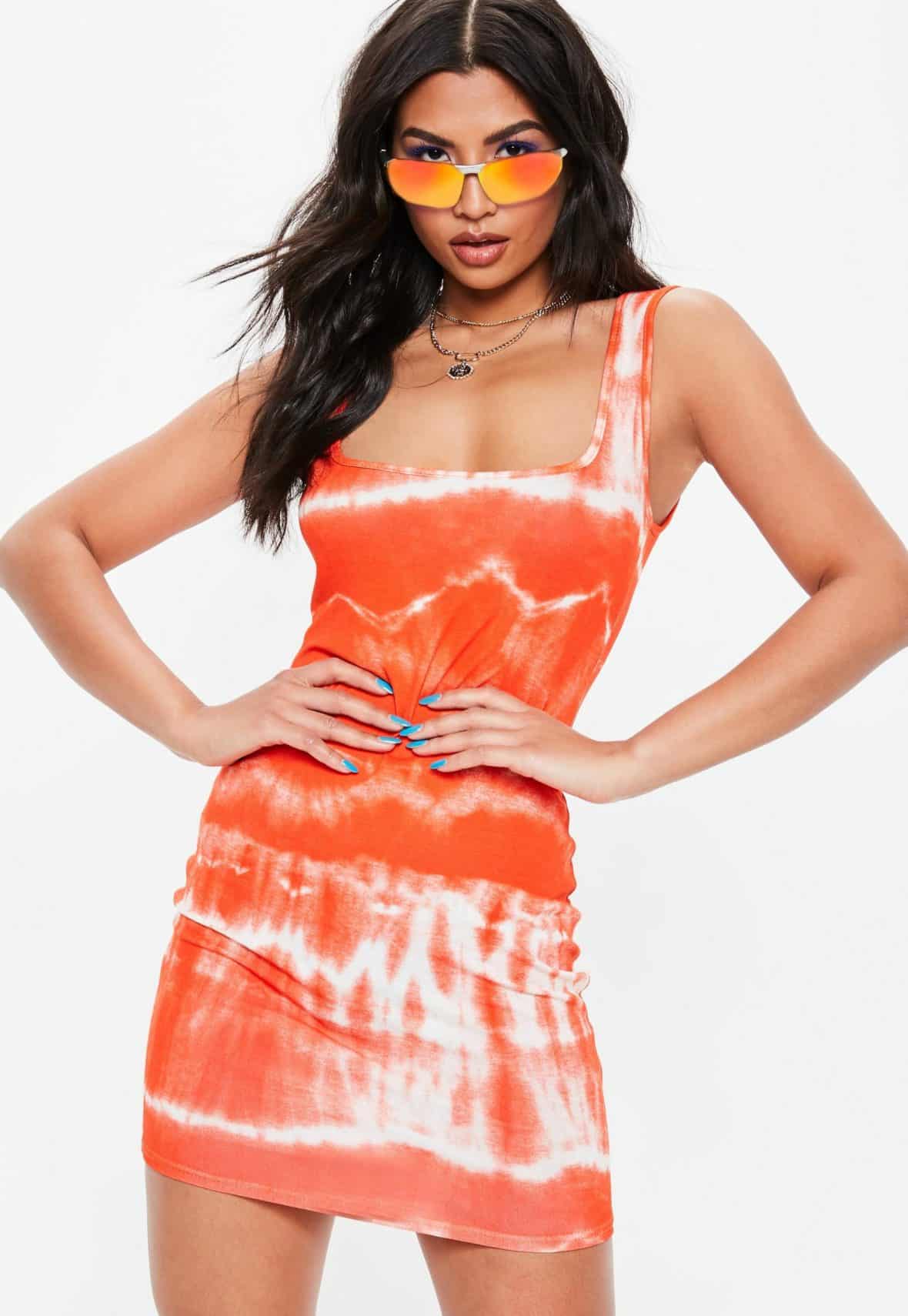 Product: Orange Tie Dye Sleeveless Mini Dress; $22 – MissGuided
This dress is a pretty bold take on the tie dye trend that is perfect for this coming spring, and would be ideal for any spring break trips you have coming up.
The bright orange is offset by the neutral white tie dye. Because of this, you can pair the dress with white strappy sandals and accessories. Add a denim jacket for a windy evening.
Affordable Tie Dye, Option #2:
Product: Mid-Rise Tie-Dye Rockstar Skinny; $40 – Old Navy
If you've never worn Old Navy's Rockstar jeans, you're missing out: they are amazing. They are Old Navy's best sellers for a reason! They even have Rockstar jeans in white with their Clean Slate Technology – designed to keep your white items white.
Since these tie dye jeans are subtle, they make it simple to work a hint of the trend into your wardrobe. You can match these jeans with anything you'd pair with regular white jeans — think a simple tee and denim jacket, slip on sneakers and a sweater, or a button-up blouse and heels.
Affordable Tie Dye, Option #3: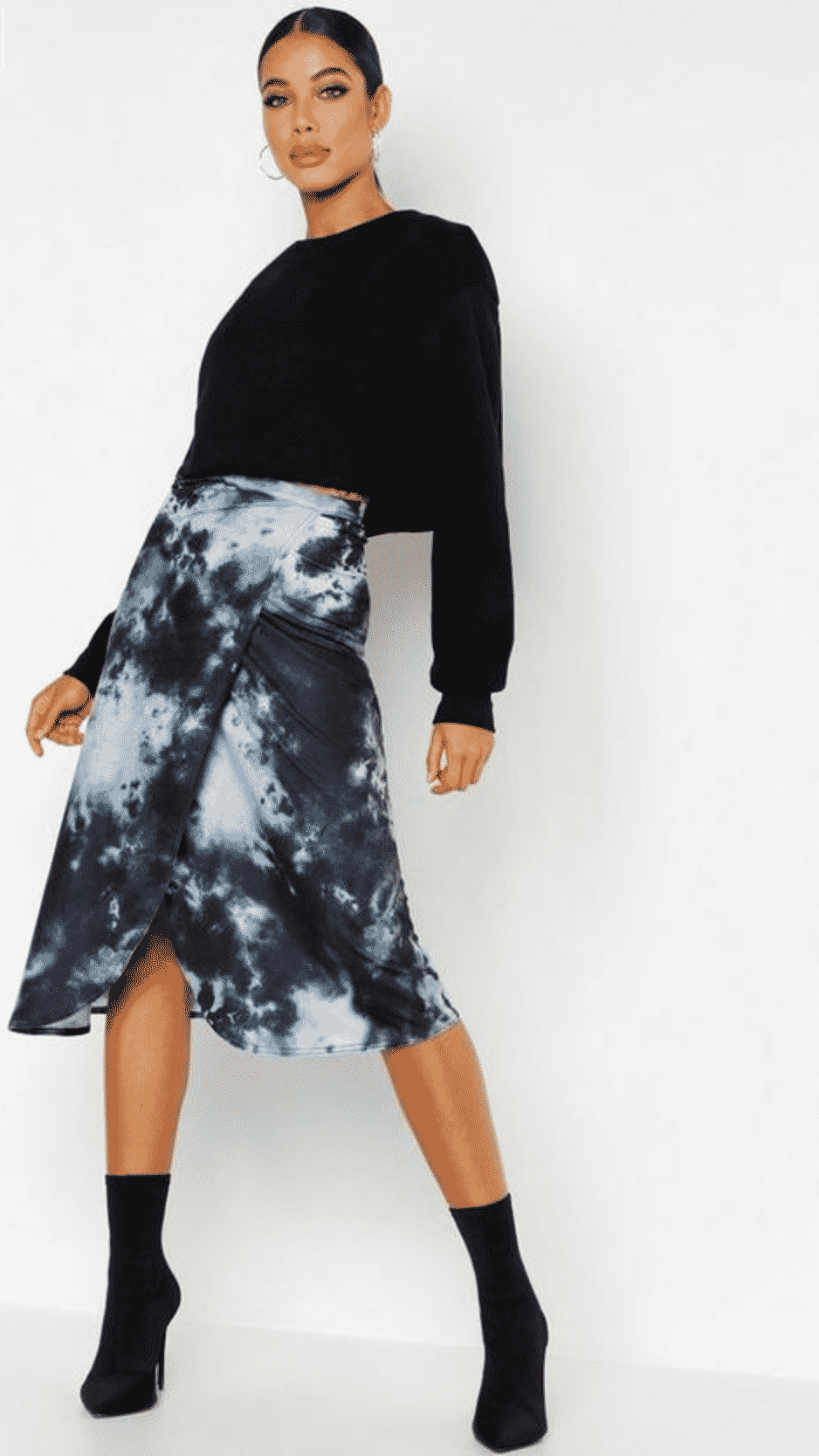 Product: Tie Dye Wrap Midi Skirt; $12 – Boohoo
I love Boohoo. They have quality products and crazy low prices, so they're a go-to store for me. Another feature that I appreciate is that they offer a wide range of Petite, Plus, Tall, and even Maternity size options.
As demonstrated above, this tie dye skirt looks great with a cropped sweater and boots. That said, it would also look amazing with a bodysuit and flats. Another option is a t-shirt tied up at the waist and heeled knee-high boots. Layer with a leather jacket to tie it all together.
Affordable Tie Dye, Option #4: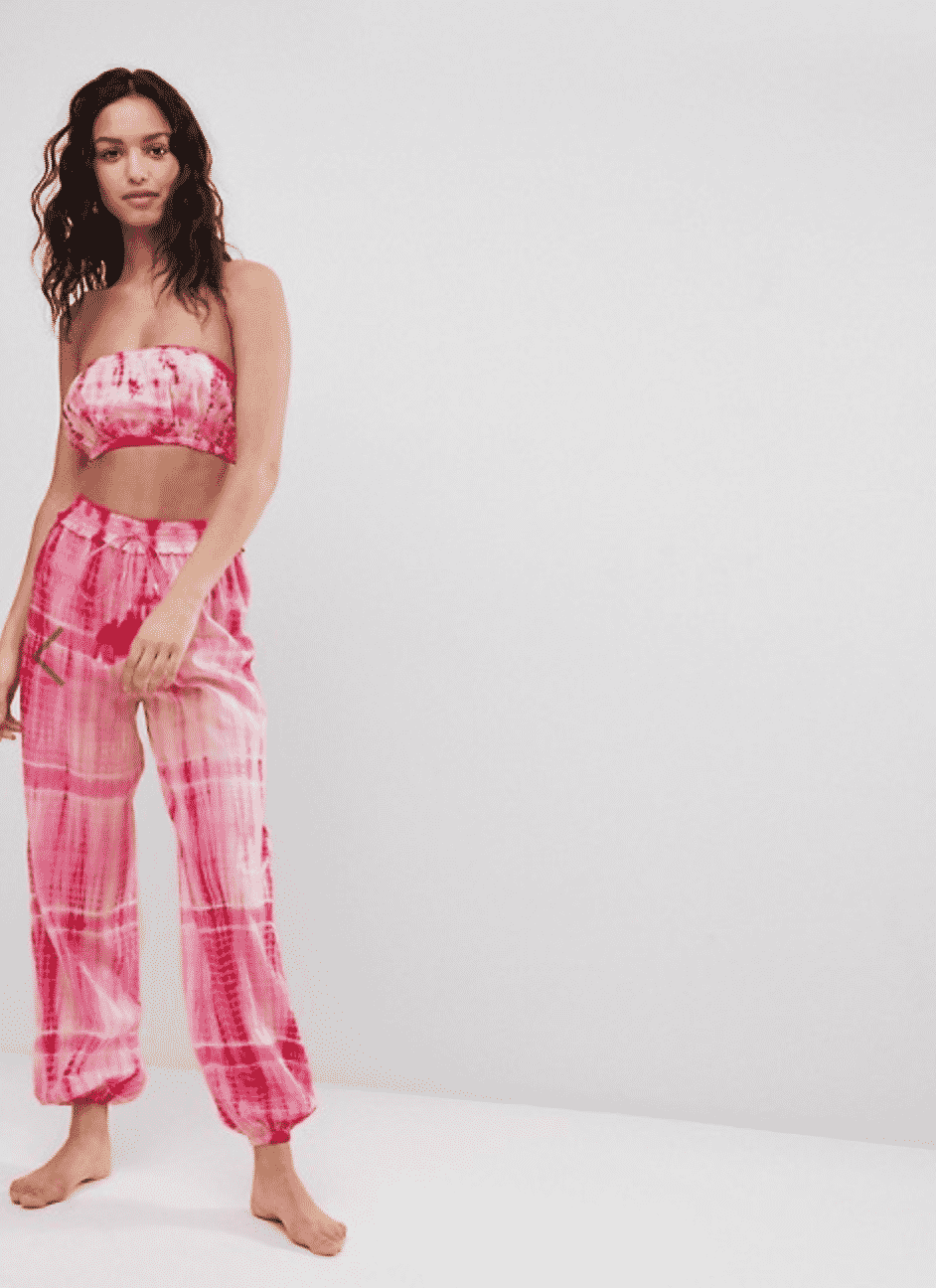 Product: Tie Dye Two Piece Bandeau and Harem Pants; $16 – ASOS
This look is great for a beach trip this summer, for wearing around the house, or for going out for a casual day with friends. For a casual look, sandals or flats would work well. I would also love to see this paired with white heeled booties and a cropped jacket.
If you want to wear these pieces separately, rock the bandeau under a sheer long sleeve top with jeans or underneath a low cut body-con dress.
Likewise, the harem pants can be paired with a fitted white tee and light cropped denim jacket and sandals. Another great option is a cropped sweater in a solid color and slip-on sneakers.
Affordable Tie Dye, Option #5: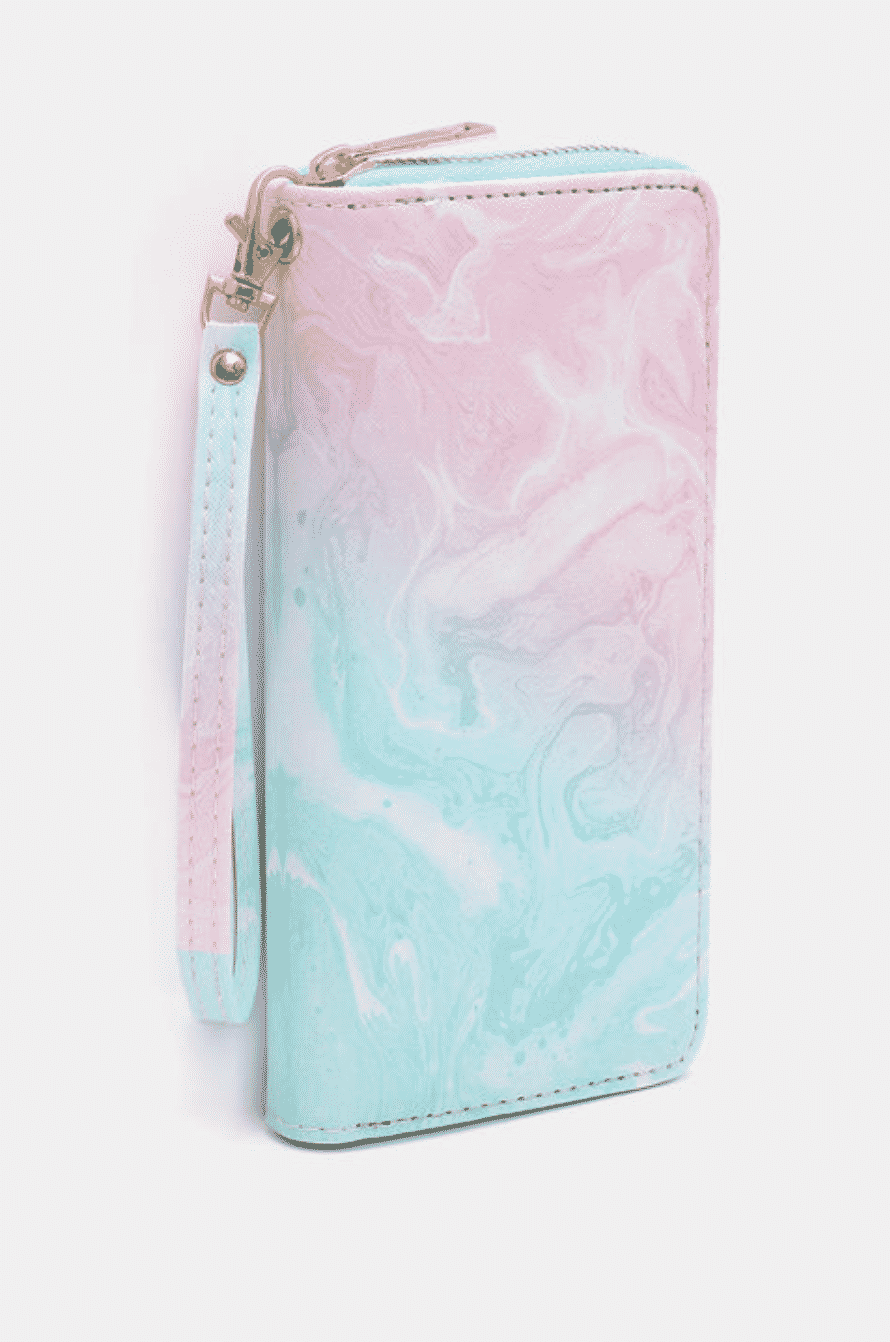 Product: Tie-Dye Wallet; $7 – Ardene
Here is an accessory option if you aren't ready to wear tie dye clothes just yet. I love this wallet because the tie dye is marbled and the pastel colors are so pretty. And for $7, its really a great addition to your accessory closet.
Affordable Tie Dye, Option #6: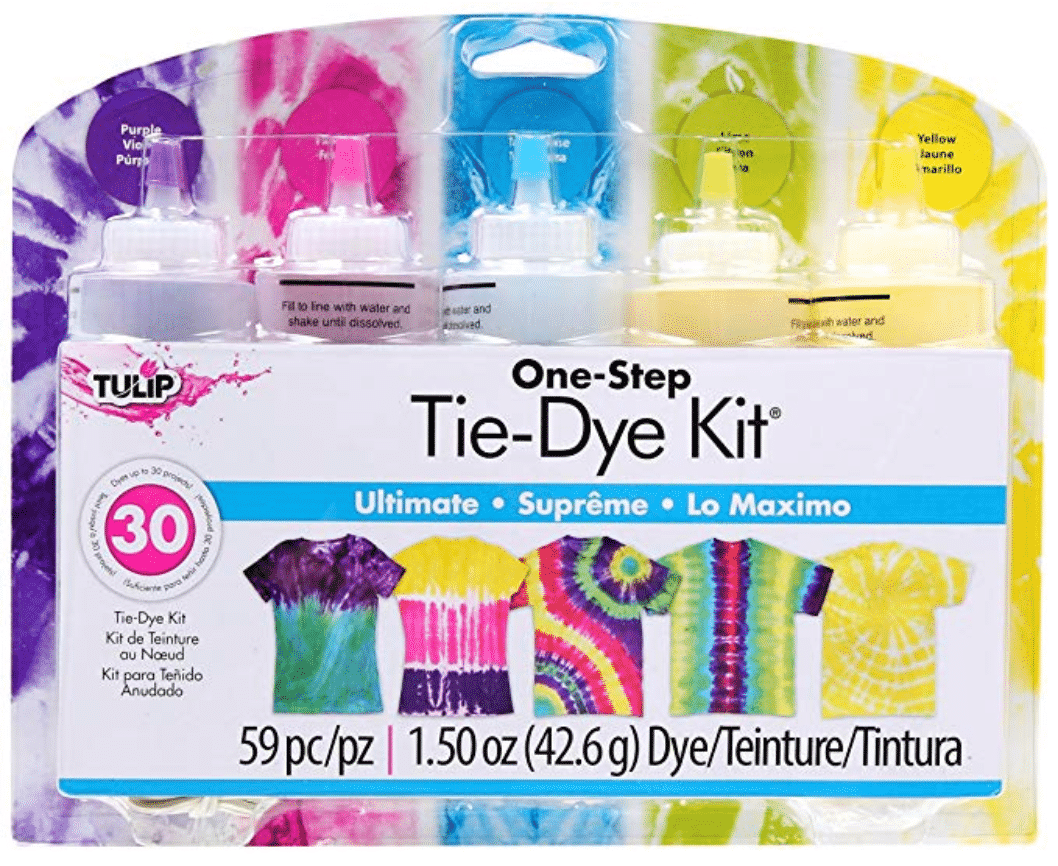 Product: Tuplip Tie-Dye Kit; $13 – Amazon
Last, but not least, we have a DIY option for you creative types! Take something from your closet and give it a makeover yourself with a tie-dye kit!
One caveat: I recommend practicing on an old t-shirt first before you attempt to revamp a beloved item! You don't want to ruin anything.
How do you feel about the tie dye trend?
Which high fashion trend would you like to see next? Share with us in the comments below!