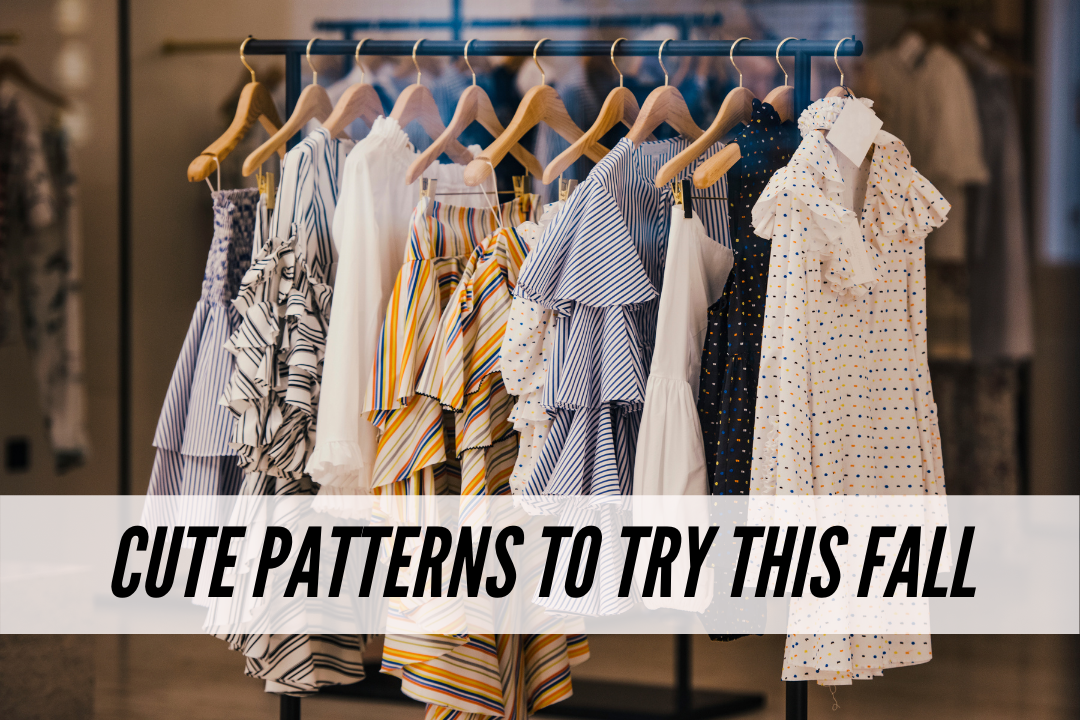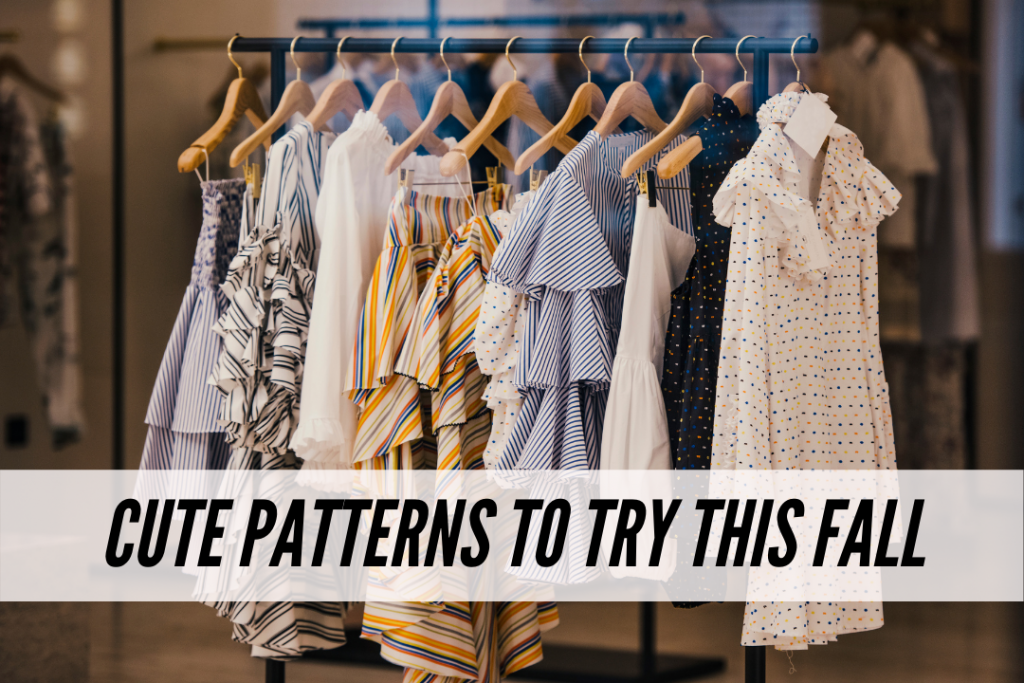 Fall is known for flannels. Something about the foliage and crisper temps calls for it to return every year.
But although plaid makes for a great seasonal appearance, it does not have to be the only pattern dominating your wardrobe right now.
Although some patterns are paired with certain seasons, most patterns transcend situational circumstances and function well in a majority of environments. Branching out to different patterns in fall is a great way to dress a little more unexpectedly in a season dominated by plaid.
If you're looking to branch away from plaid this season, check out these patterns to give your wardrobe some glamorous variety.
Floral
Consider adding some floral flare to this season's attire. The print is very popular and can be worn in a variety of ways.
At is simplest, floral print is a collage of flowers. There are many variations of floral print on the market and you can make it work for a variety of occasions.
While we love florals for spring (groundbreaking), choosing florals in darker and more muted tones is a great way to bring the pattern into fall. Try a tiered midi dress, an off the shoulder top, or a hair scarf.
Wear floral print for a feminine pop of color as the temperatures drop. As this pattern can be very busy, pair it with denim or simple pieces to give it the attention it deserves.
Checkered
Checker print is a simple pattern that can make a bold statement. It's also a cool alternative to plaid for fall.
I especially love this print when the typical black and white squares are printed in other colors. Neon pink. red or yellow can make for a great grunge look.
Pair you checkered fit with some platform shoes or equally bold accessories for a complete look!
Polka Dot
Polka dots are so playful and fun. The colorful circles are a forever favorite in the fashion world.
Considering their popularity, you definitely have this print somewhere in your wardrobe — so break it out!
Depending on the piece of clothing, polka dots can be worn in a variety of environments. It is not uncommon to see polka dots in professional dress, for example.
Wear polka dots for any occasion where you're looking to create a youthful, fresh look.
Animal Print
Cheetah print, zebra print, snakeskin cow print… the animal print possibilities are endless.
Resembling fierce animals of the wild, this print will elevate your confidence.
Animal print has been dominating fashion trends recently — I particularly love animal print tops for an easy way to wear the look. Beyond just your top, though, animal print bags, scarves, and shoes are fun to play with as well.
This pattern is super fun to experiment with when configuring outfits.
Patchwork
When thinking of patterns, it's easy to think of print designs on fabric. However, patterns can extend beyond the ink that is printed on clothing to how the actual clothing is made.
Patchwork is a great example of a pattern that differs from the others on this list. Different patterns, colors and textures come together to make the patchwork designs its own form of pattern.
Contrary to most patterns, there really is no one style of patchwork. The uneven squares and unexpected combinations make it stand out.
Tie-dye
Tie-dye is the official print of 2020 and we couldn't love it more. While it was super popular this summer, you can totally wear it into the fall — just adjust the tones a bit.
Although it is known for being rainbow, you can find more minimal forms of tie-dye if you are looking to maintain a darker wardrobe for the cooler seasons. We love the bleach dye options above!
Artwork
Patterns, just like trends, are constantly changing.
New patterns are constantly coming out and being worked into a variety of styles. Artists who design their own collections will often have unique, custom patterns that they designed themselves!
If you're going for an indie vibe or you really want to branch out of the common patters, look for original artwork patterns like these. These eye-catching designs will give you a look that's totally unique.
Camouflage
From streetwear to outwear, camouflage is a classic pattern in fashion.
Coming in all shades and designs, camouflage is a cute pattern to add some subtle variation to your outfit. Depending on how you style it, camo can be worn super casually or dressed up nicely. For instance, the camo pants above would look great with sneakers for streetwear or heels for nighttime wear.
Although you won't be blending in with the bushes anytime soon, camouflage is a great addition to a darker wardrobe. Darker shades of green are made for the fall and winter season.
What are you wearing?
This fall, leave the plaid zone for other kinds of patterns, such as polka dots and camouflage.
Which patterns will you be wearing? Leave us a comment below!