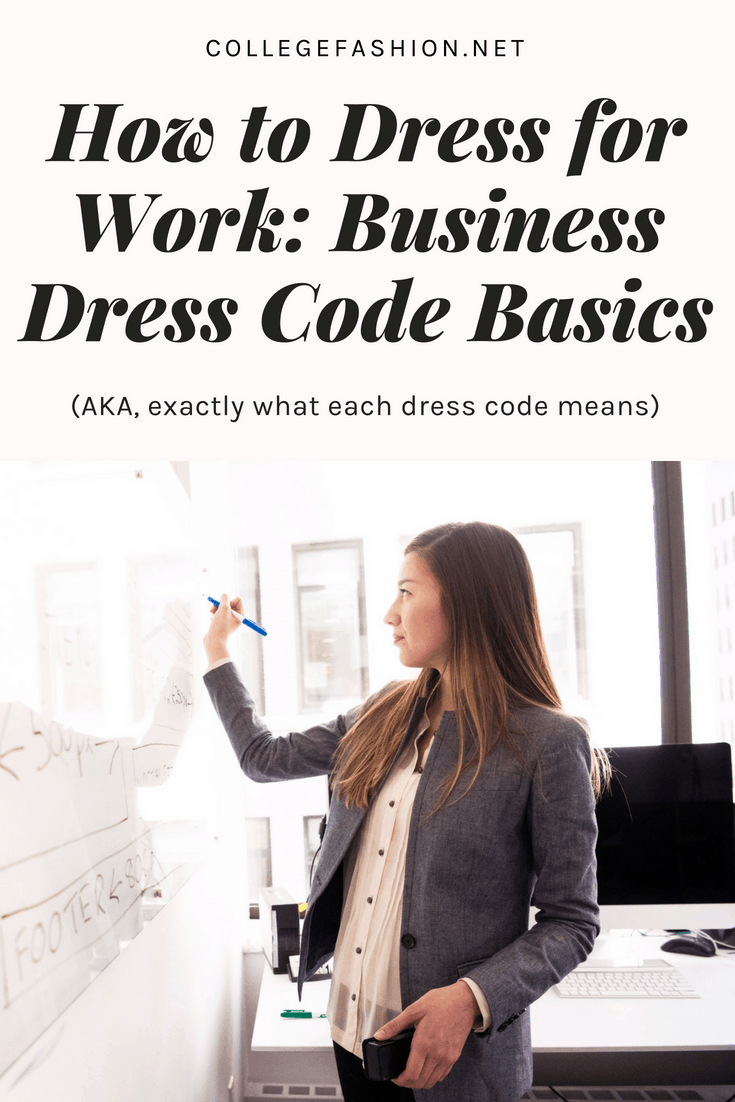 Here's another great reader question that definitely deserved its own article series!
"I live in NYC (where fashion is on every block) and it's so hard to be stylish and look professional. Example: My internship holds professional networking events and casual networking events. I went to both and at both I wore pants, dress shirt, sweater vest or skirt, dress shirt, blazer. However, at the casual networking event another intern looked fantastic in a black and white print cap sleeve dress, opaque tights, and patent leather mary jane heels. She accessorized with a black cardigan and diamond earrings. It was perfect for a casual networking event….of course these categories apply to my life!"

I definitely think you should post some ideas on how to dress for an interview, a seminar, volunteer work, every day work, professional networking, casual networking
The "What To Wear to Work" Question
Dressing for a job, an interview, an internship, a networking event, etc. is a source of anxiety for everyone at some point in their career. Each company and event are different, so it can be nerve-racking not knowing what the proper dress code is, what you can and can't wear, etc. You want to make the best impression, of course, and your clothes say a lot about you and who you are!
There's also the question of what season it is, what city you're working in, whether you walk to work or not, and whether you'll be sitting or standing most of the time, among other concerns! That's a lot to think about, so it's no wonder so many people feel frustrated with this kind of thing!
As a graduate of business school with years of experience, I know a lot about dressing professionally and have tons of tips to get your wardrobe right in a professional setting – without sacrificing style, of course.
Over the next few weeks, we're going to be posting articles about all the different professional events you might need to dress for, so you'll know what to wear in any business situation! There will be outfit examples and budget-friendly options as well. Sound good?
To start off, I'm going to go over career-wear basics. When your boss tells you that a certain dress code will be mandatory at tonight's networking event, do you know what she means? Check the handy guide below for all the info you need.
Related reading: 20 Best Professional Outfits for Women (for Every Dress Code)
Types of Business Attire
There are 3 main types of "business dress" that you need to understand before we get into dressing for specific events. These are probably terms you've heard before, but after reading this, you should have a good understanding of what clothes work for what dress code. The three types of dress codes are: Professional Dress, Business Casual, and Campus Casual.
1. Professional Dress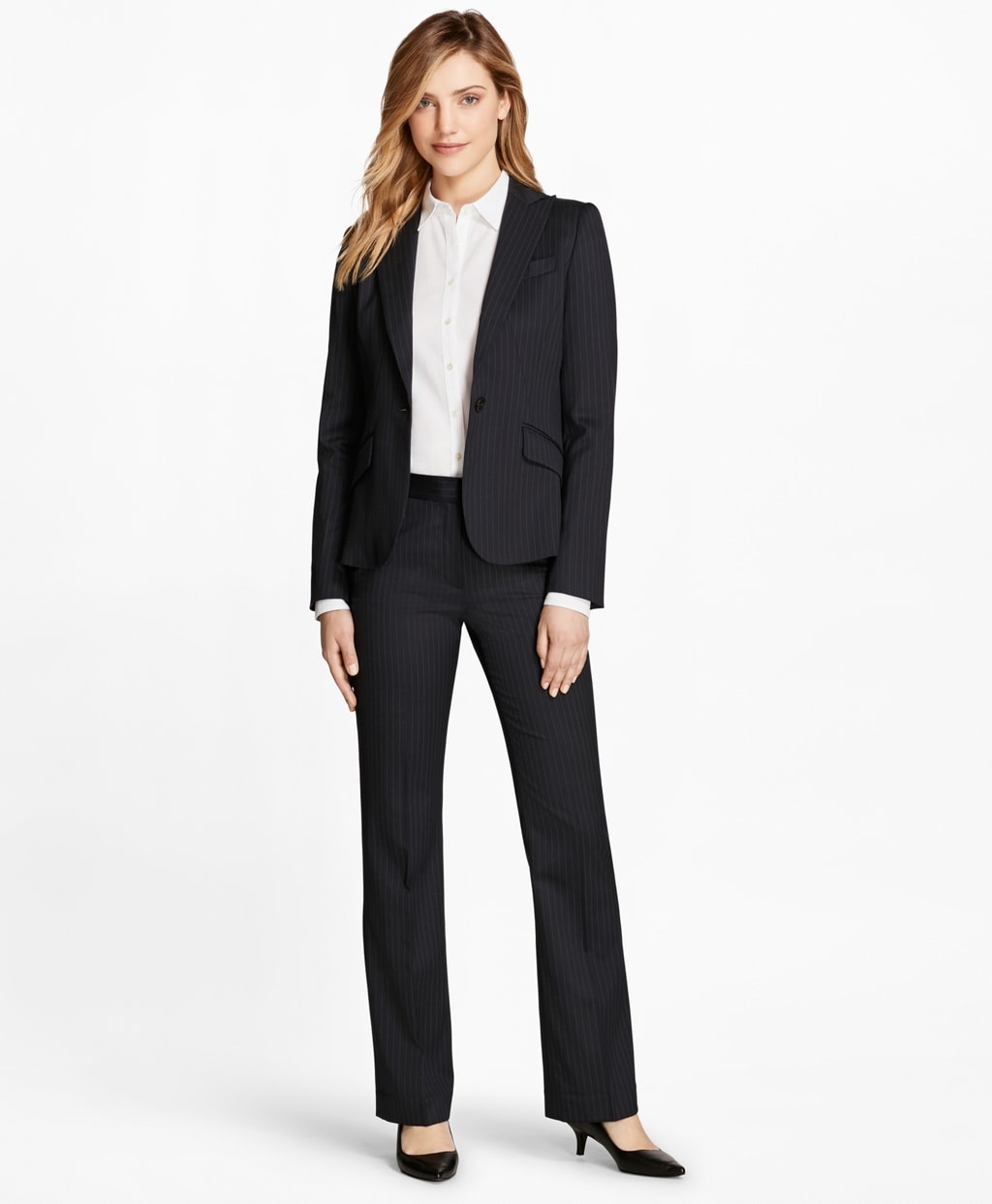 Business professional attire is the most conservative type of business wear. It's what you'll be expected to wear in the office if you work in accounting, finance, or other conservative industries (or if you just have a really conservative boss!). This style is also known as "business formal."
For women, business professional means a business suit or pants suit, or an appropriate dress and jacket. For men, professional dress means a business suit or a blazer, dress pants and a tie.
It is important to follow this business attire rule if you're working in an office that adheres to it as you do not want to be seen as inappropriate or give off the impression that you don't take your appearance seriously. Working for a conservative industry means that they have strict standards for what you can and cannot wear, so it's important that you follow protocol correctly.
Where to shop for professional dress clothing: Loft (women only), J.Crew, Banana Republic, Express, Ann Taylor (women only), Barney's, Men's Wearhouse (men only), and Nordstrom's Women's Suits (women only).
2. Business Casual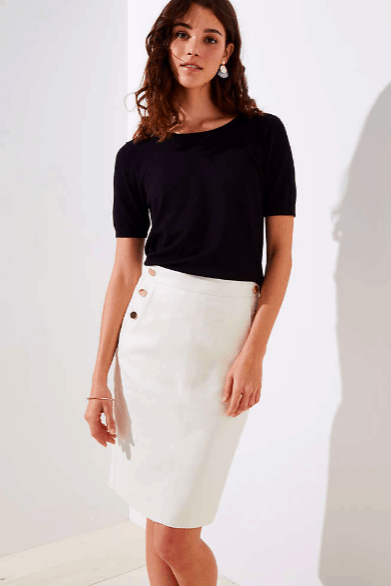 Business casual attire is a more relaxed version of "Professional Dress," but it doesn't mean you're actually going to be "casual!" This is likely going to be your office dress code if you work in a semi-conservative workplace, but some interviews and events may also call for business casual.
Business casual is a shirt with a collar and/or a sweater, khakis or dress pants, and nice shoes for women. Women can also sometimes wear a moderate-length dress or skirt (read: knee-length or longer!). For men, business casual is a polo shirt or shirt with a collar and/or sweater, khakis or dress pants and dress shoes. No tie is required.
Although it is business "casual," it is important that you look more business-appropriate than casual. Many people confuse business casual as just casual dressing but it still means dressing like you are going to an office. Business casual is not as buttoned-up or formal as professional dress but not as casual as campus casual.
Where to shop for business casual clothing: Banana Republic (look in the "Work" sections), Eddie Bauer (look in the "business casual" section), New York & Company (women only), H&M (look in the "workwear" section), TJ Maxx, Marshall's, and Macy's.
3. Campus Casual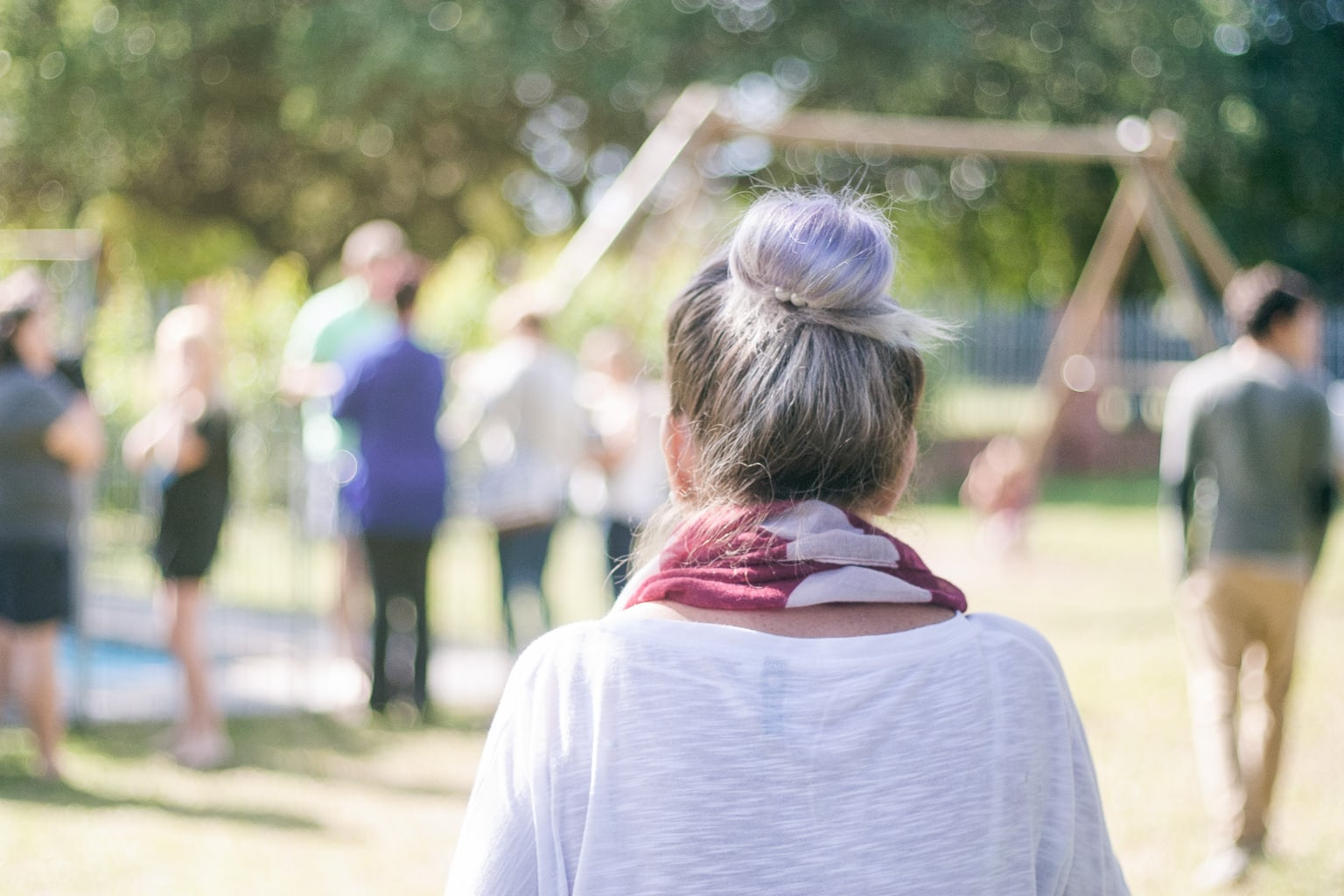 Campus casual is what you probably won't be wearing to work. This is the technical term for what you're probably wearing every day – jeans, tee shirts, sandals, sneakers. You may be asked to wear campus casual to some very informal on-campus interviews and career days, and some casual networking events.
In general, you probably want to stay away from this in the workplace and gear towards more conservative stuff. However, that doesn't mean campus casual is wrong.
For instance, if your boss tells you to dress campus casual for an event that involves students, that most likely means your boss wants you to be able to relate to these students and let them know that they can just casually talk to you. Sometimes, students will get intimidated seeing someone in business attire at a campus event where there are a ton of students. So if your boss is telling you to dress campus casual, it means your boss wants you to be able to speak to these students without looking intimidating.
Dressing campus casual is a great way to connect with students in a more casual settings. They'll feel more comfortable to speak to you and the conversations will flow much better.
Where to shop for campus casual clothing: It's easy to find campus casual clothing at most stores you'd normally frequent, such as Forever 21, Old Navy, Uniqlo, etc.
Hopefully, these tips teach you about the business dress code basics. For those of you who are a bit more advanced and already knew the business dress code basics, what are your favorite ways to dress professionally?
More Articles About Dressing Professionally
Now that you know the basics of what to wear in the corporate world, it's time to talk specifics. See the following articles for more details:
Editor's note: This post was originally published in 2008; it was completely updated and revamped in 2018 with new photos and information.