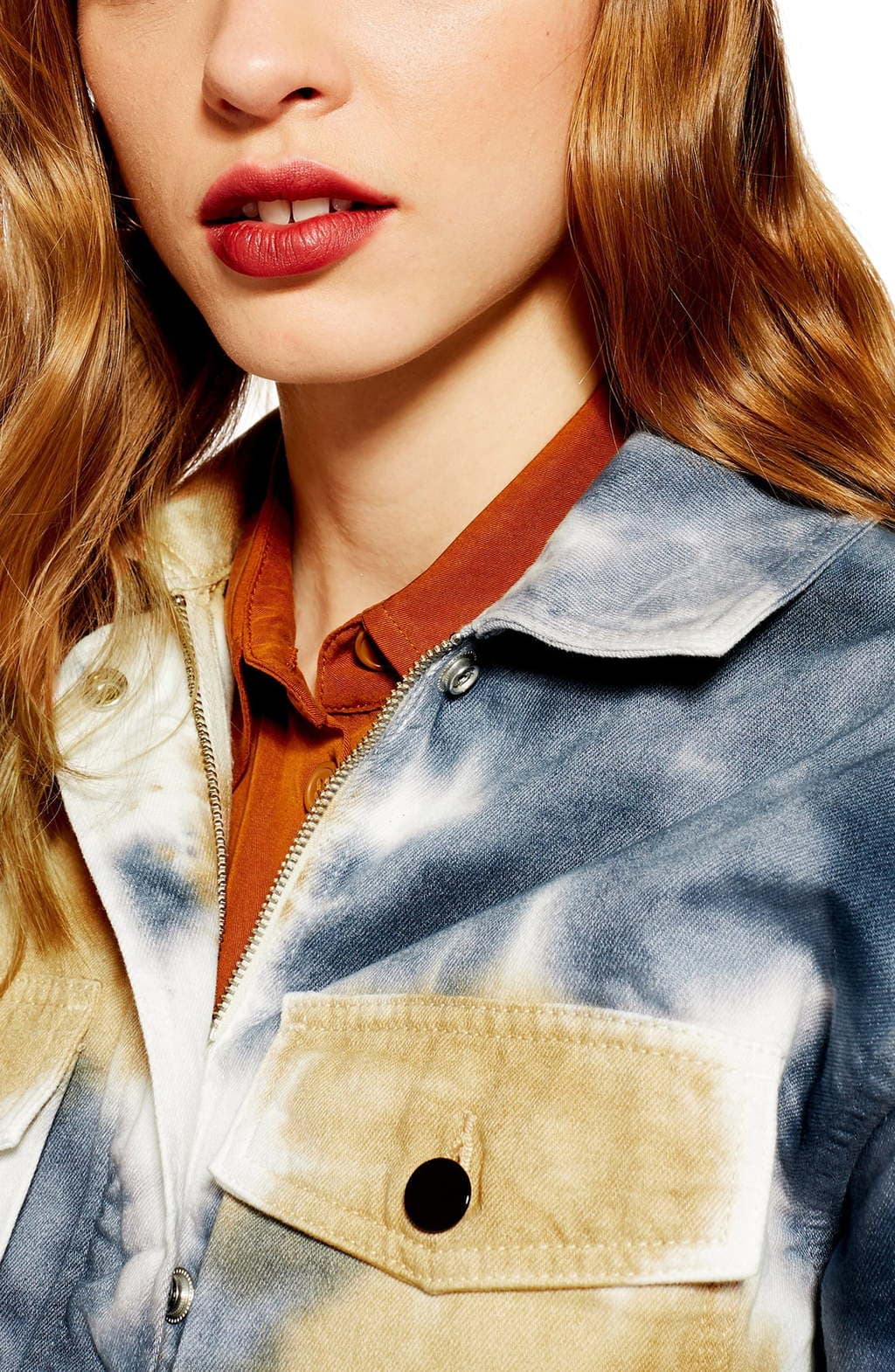 Tie-dye is a recent trend that I am loving. It's unique, colorful and can truly be one of a kind.
This trend reminds me of the days in middle school when my friends and I would make tie-dye shirts during sleepovers. It was always so fun to see what design I ended up with.
Because of this trend, I got inspired to come up with some outfits I would wear for different occasions.
Here are four ways I would style the tie-dye trend:
Outfit One: School Day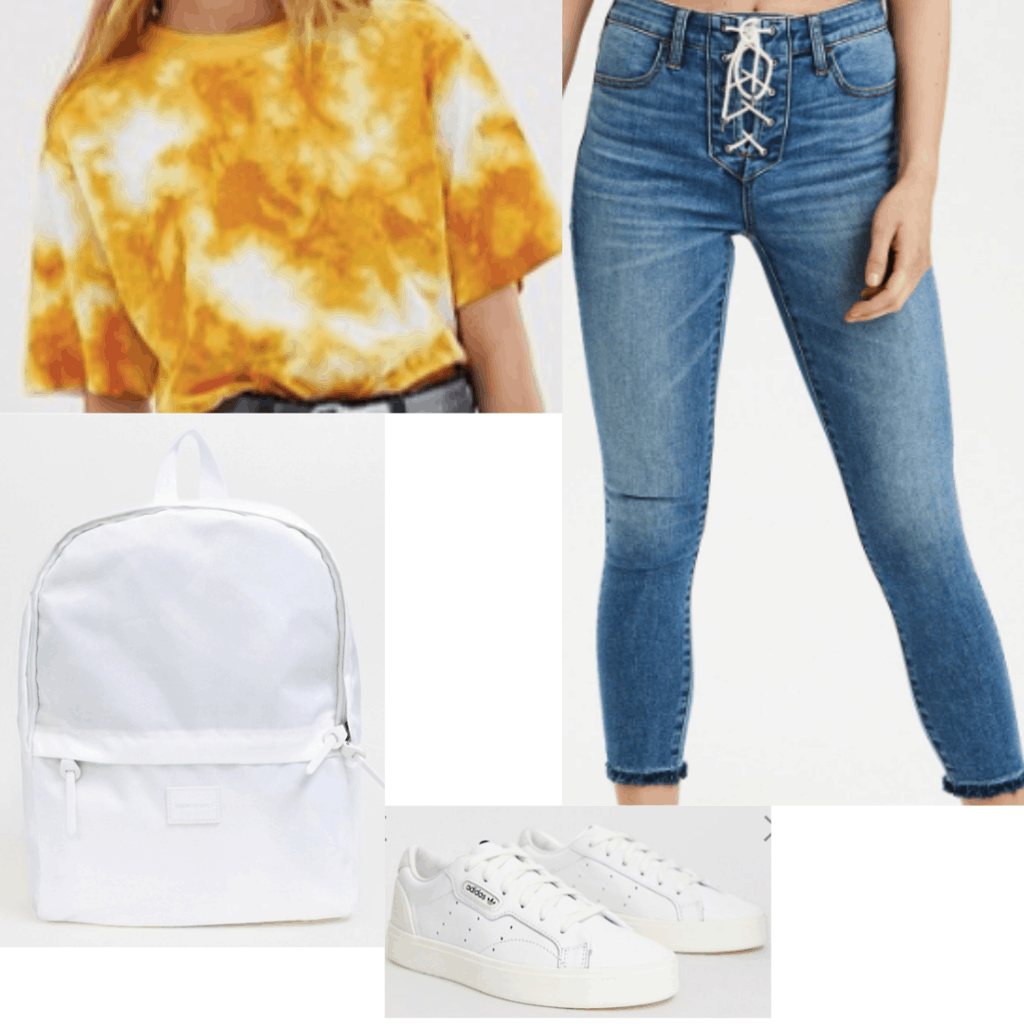 Products: Shirt – ASOS, Jeans – American Eagle, Backpack – ASOS, Shoes – ASOS
This outfit is one I would totally wear to class. It's super casual and comfortable.
I love this yellow tie-dye shirt (see more tie dye shirt outfits here!) because the color is so vibrant. It really brings to mind the spring and summer seasons.
I paired these jeans with the shirt because I think the white ties on the front of the jeans are super cute. Plus, they match with the white sneakers and backpack.
Outfit Two: Brunch with Friends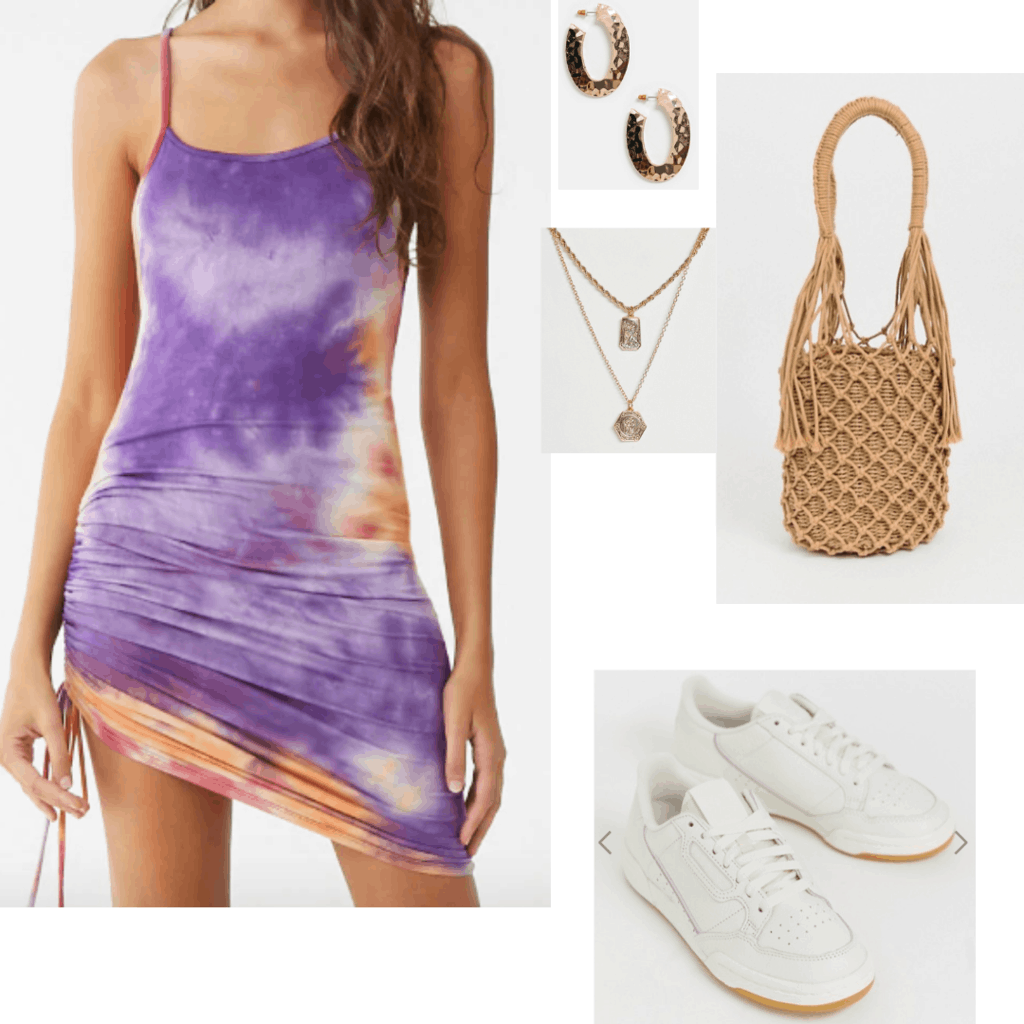 Products: Dress – Forever 21, Shoes – ASOS, Bag – ASOS, Necklace – ASOS, Earrings – ASOS
This is my favorite outfit of the four because it's comfortable and chic at the same time.
This dress has the perfect tie-dye combination and I think the tie on the side is such a great detail.
The chunky sneakers are a great way to make this outfit casual and cute for daytime. I picked these sneakers in particular because they have the tan soles. These soles make the accessories match perfectly.
With these sneakers, you can wear gold jewelry and a woven purse (another hot spring trend)!
Outfit Three: Chill Time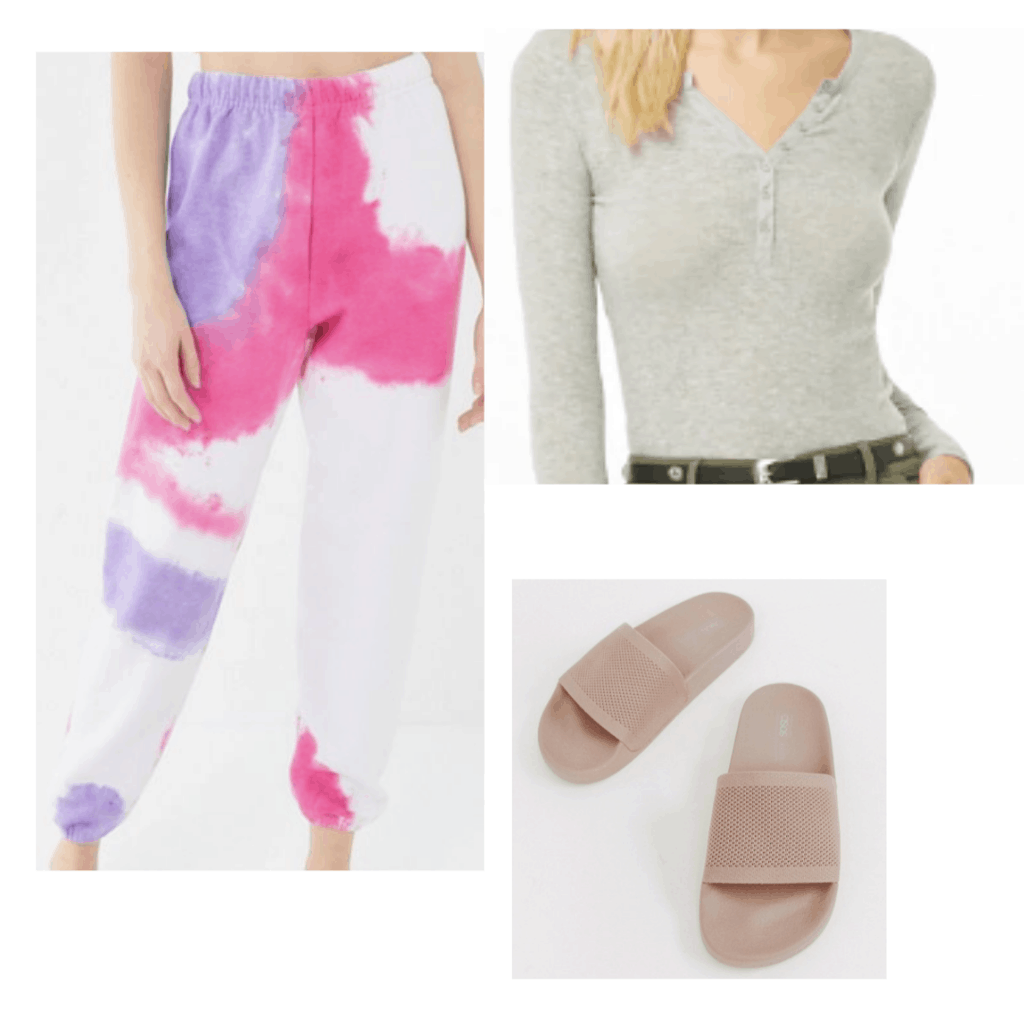 Products: Sweats – Urban Outfitters, Top – Forever 21, Shoes – ASOS
There's nothing like lounging around in a pair of super comfortable sweats and who said those sweats can't also happen to be super stylish?
I found these tie-dye sweats and fell in love. They make me want to cuddle up in my bed and watch my favorite show on Netflix.
For this outfit, I paired them with a casual and simple long sleeve shirt and some slides.
Outfit Four: Date Night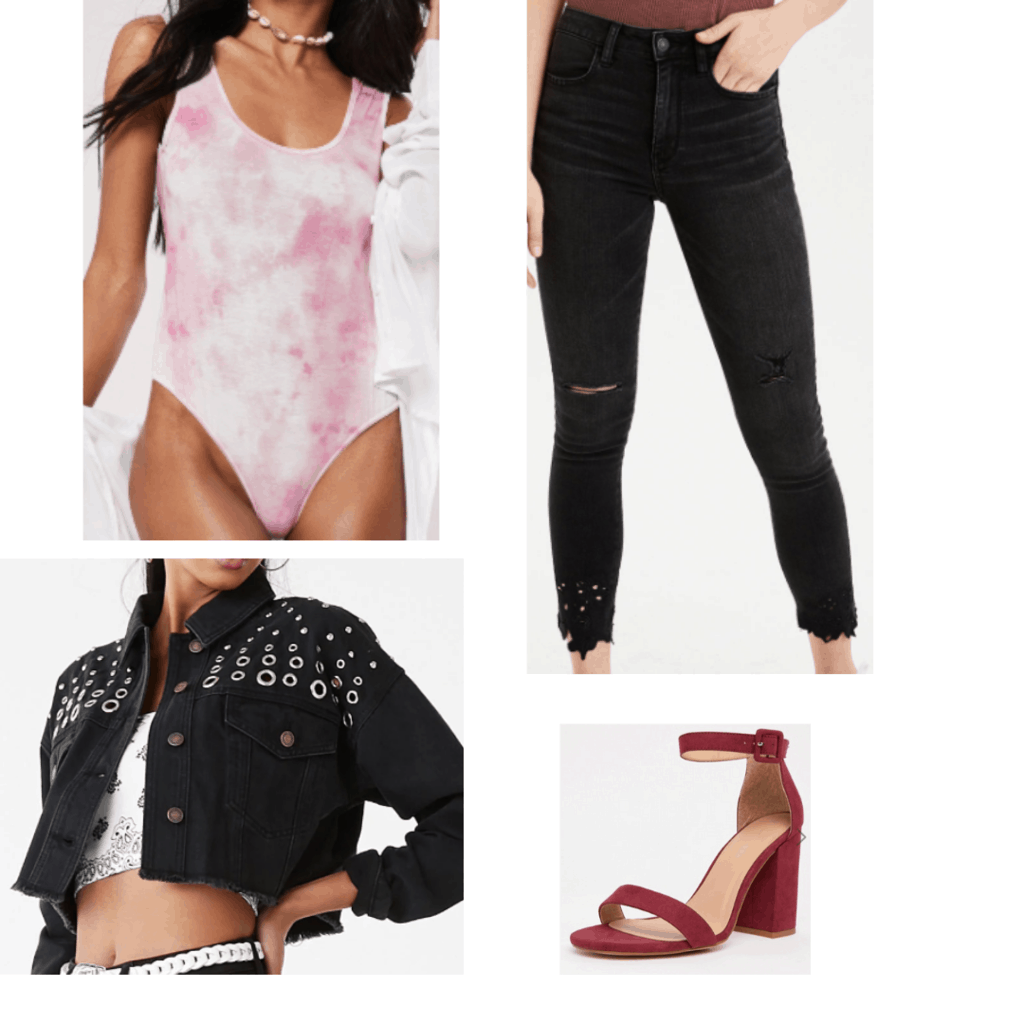 Products: Bodysuit – Missguided, Jeans – American Eagle, Jacket – Forever 21, Heels – ASOS
Ever thought of wearing tie-dye to a date? If not, you should give it a shot! Here's a perfect outfit for that occasion.
Bodysuits are a great article of clothing because they accentuate your figure and come in so many different styles. Plus, you just throw them on and go — no worries about tucking in your top perfectly.
For this look, I paired a pink tie-dye bodysuit with black denim and plum colored heels.
I think the black jeans adds a perfect hint of clash to the bright pink and white tie-dye. Then to finish off the outfit with a different color (that still matches seamlessly), I added the heels.
How do you feel about the tie-dye trend?
All in all, I love this trend and will definitely be strutting some tie-dye in the near future. With tie-dye you can get super creative and add so much color to your outfit!
Would you wear any of these outfits? Let me know in the comments below!