I'll be honest: I've never really worn tie dye unless you count a hippie costume. And it was only recently that I warmed to the idea of tie dye for everyday wear.
When we think of tie dye, most of us think of exaggerated rainbow swirls worn for special occasions like festivals or to the beach in the form of cover-ups. But tie dye, in fact, can be so much more. Below you can see Ralph Lauren's model donning some relaxed blue and white tie dye: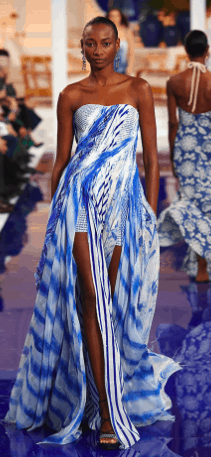 The tie dye fabric mixed with other prints makes the Ralph Lauren model look like she is walking on water. In this case, the tie dye doesn't seem beach-y in a bad way, rather it takes all of the beautiful aspects of a clear day at the beach and wraps it into this flowing beauty of a gown. (See the full Ralph Lauren runway show here!)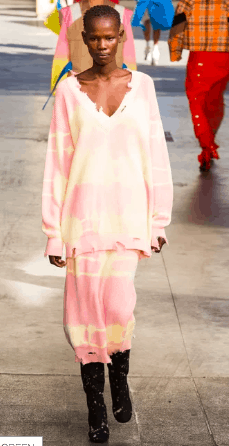 The colors in this MSGM tie dye look are much different than Ralph's but they exude coolness in a similar way. The colors pop, but are still quite muted and relaxed. I appreciate the distressed edges on a sweater that looks like bubblegum. That juxtaposition between the ragged edges and the colorful tie dye is what makes this work, and is something I wouldn't expect myself to be drawn to, especially considering my past biases with tie dye.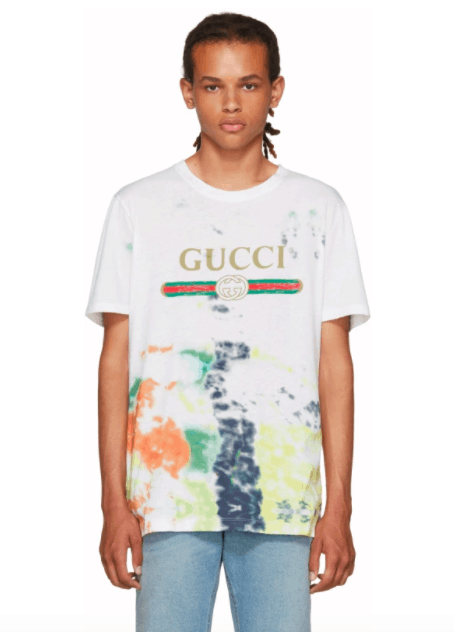 Gucci also made graphic tees incorporating tie dye for their ready-to-wear collection. Who's ready to go out and buy Leah one? No takers? Damn. 
The pink one below runs close to $1,000, which is sadly just not in my price range. But if I were to get one, possibly through the magical powers of a genie in a lamp, I would choose the one above with all of the colors. The blue, orange, green, and muted yellow all work together flawlessly. This is clearly not your average summer camp tie dye activity. Gucci has made tie dye look clear, cool, and edgy. I'd pair this tee with my leopard coat and some funky black and white trousers. (So, wish-granting genies, hmu.)
Typical Gucci, how can you not love this company?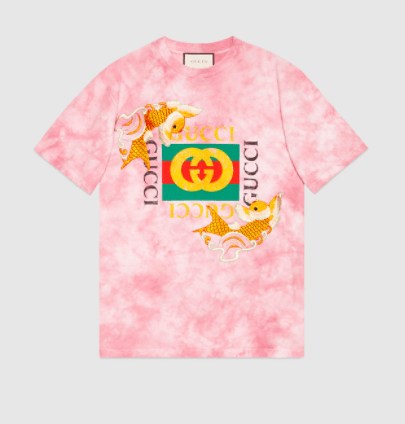 So… how can a normal person wear this trend?
Sorry. That tie-dye shirt you still have from high school might not exactly work here. These designers have taken a small essence of what tie dye is and brought it up to their level. For Fall 2018, polished and precise tie dye pieces are what's hot.
And now that I have teased you with all of the designer renditions of this new and updated tie dye trend, I can tell you that fast fashion stores have truly not embraced the theme yet. It does usually take a bit for the trends to follow down the line into stores, so I guess we'll have to wait.
Here are the few tie dye items I found that sort of compare to the designer versions. Just look for the multicolored movement happening across the fabrics in ways that speak to you (the way that Gucci tee speaks to me). Hopefully stores will start to catch on.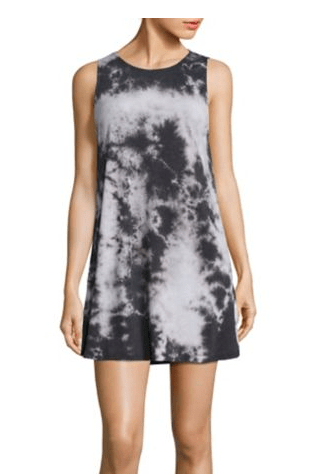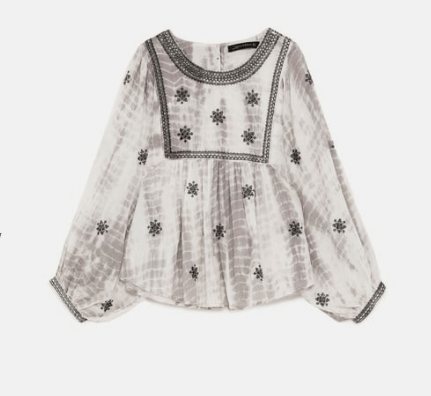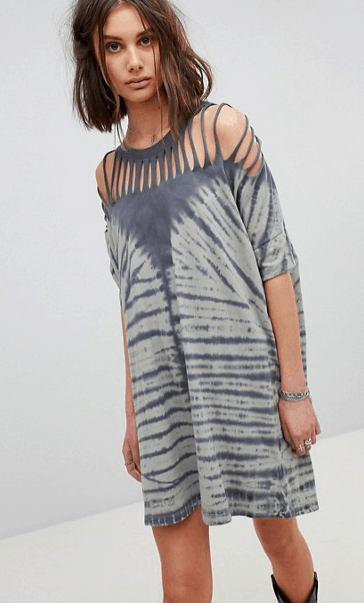 What do you think of the tie dye fashion trend?
Would you ever attempt this trend or are you too scared from the events of that 7th grade hippie costume you and your friends wore? Let me know in the comments. I'll definitely be waiting for Zara to cop these new trendy styles and try out some new and improved tie dye.