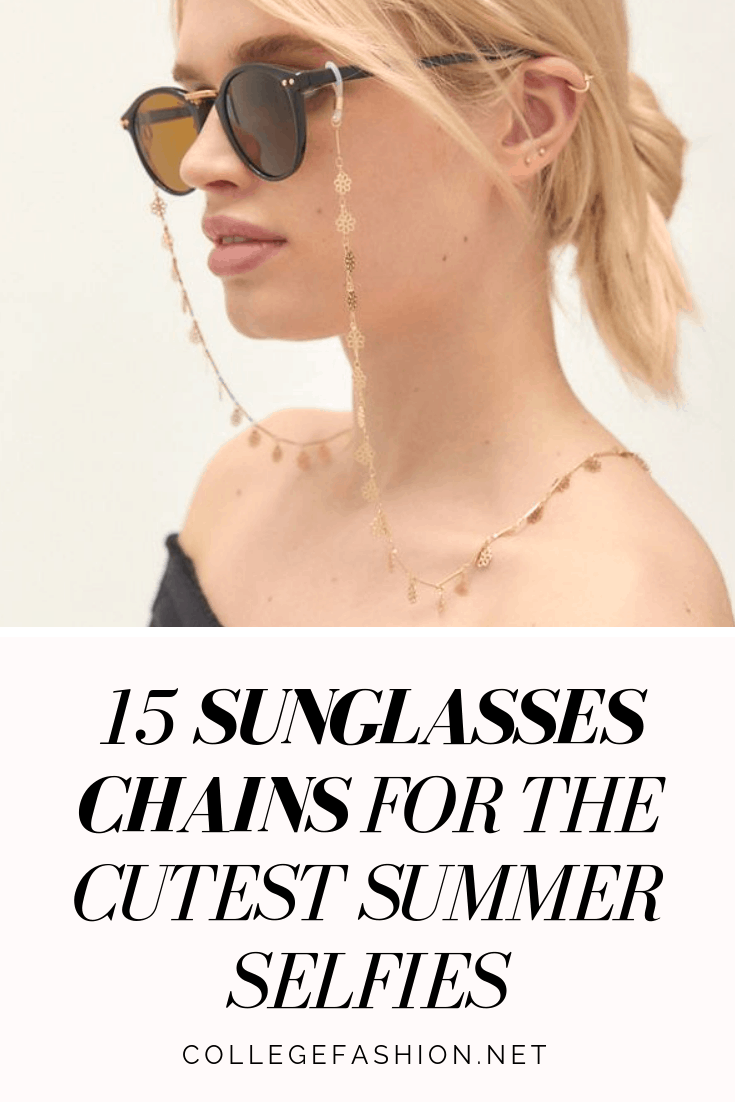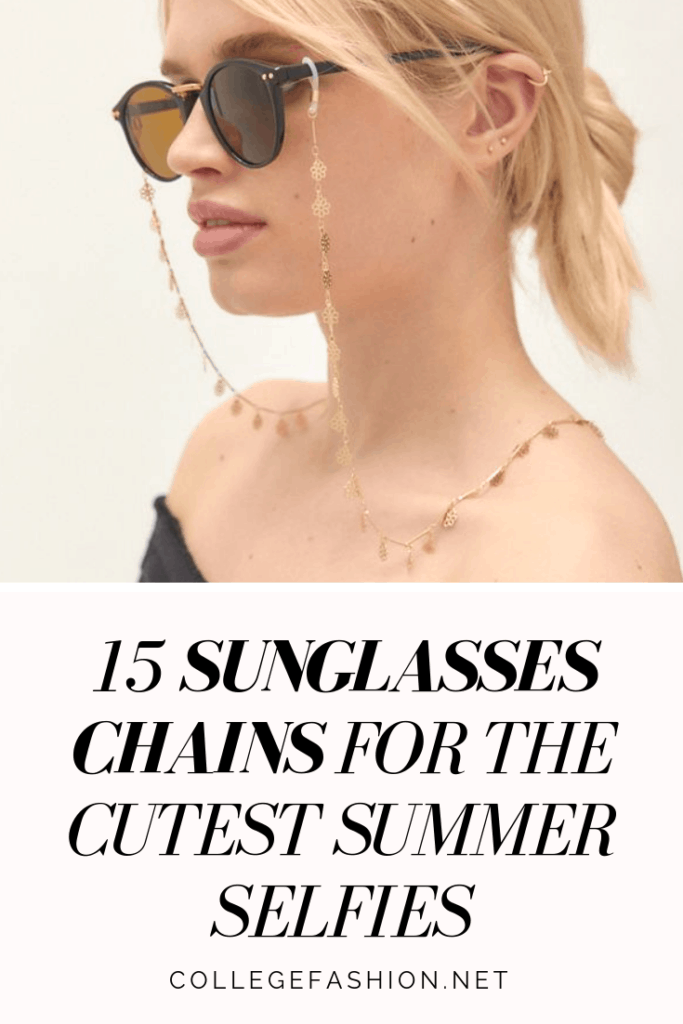 Anyone else feeling like the latest trends can somehow always be found in your dad's closet? Same here.
It's no secret that fashion loves retro revivals. Every season brings about an updated version of a vintage favorite – like chokers, platforms and scrunchies. Sometimes, though, the revivals are unexpected, like biker shorts and dad sneakers. Now, sunglasses chains (also called "eyewear chains", "glasses chains" or "sunglass lanyards") are ready to invade your Instagram feeds.
Sunglasses chains might instantly remind you of a librarian (or your dad on vacation.. talk about being effortlessly trendy), but they've been reworked with chains, pearls and beads to look super stylish and chic.
This trend is perfect for those days where you just want to nix the makeup and throw on a pair of classic sunglasses. Not only are these chains easy to wear, but they also ensure that you won't lose your glasses!
Functional and trendy fashion? Sign us up.
The trendiest glasses chains on the market right now are the ones that can double as jewelry.
If you're not into statement earrings, ditch them and get a chic chain for your sunnies instead. Or, if you're loving the chain, you could even remove the silicone ends and attach a necklace closure to the ends – boom, a chic chain necklace to upgrade any outfit.
Metal Chains
Products: Sunnies Chain, Icon Chain, It's Chain to See, Certain Chain of Mind
Gold and silver glasses chains give an easy and subtle edge to a look by adding a metallic accent.
A thick chain is perfect for the girls who love layering their necklaces and stacking their rings. To keep up the layered appeal, make the chain the key piece of your look and balance it with a dainty necklace, a thin gold (or silver) choker, or a pair of small hoop earrings.
Alternatively, pair a thin and dainty chain with an equally dainty pendant and a few simple rings. I love metal chains on chunky statement sunglasses and those enduringly trendy cut-off sunnies.
Pearl Chains
Products (top to bottom, left to right): Mysterious Pearl Chain, Lara Pearl Chain, Pearlized Sunnies Chain, Luxx Levels Chain
Chains with pearls are super on-trend and vintage-chic.
Pearls are a vintage girl's best friend, and this chain would look perfect on a pair of cat-eye sunglasses, worn with an off-the-shoulder sundress. They would even look chic paired with reading glasses and a preppy outfit once school starts back up.
Shell Chains
Products (top to bottom, left to right): This Too Shell Pass, Shell Chain
Shell accents were made for a beach-side look, especially if you pair them with an equally trendy swimsuit.
If you weren't sure how to get in on the shell trend, this is the easiest way to do it. Pair a shell chain with gold-rimmed or round sunglasses and a floppy hat for peak beach appeal.
Beaded Chains
Products (top to bottom, left to right): Woven Right, Sol Beaded Chain, Point Break Chain, Iridescent Gem Chain
Beaded chains remind me of a practical dad on vacation, but in the best possible way. Beaded chains can be bold and serve as a chic statement accessory, or more subtle and dainty for a sweet and feminine look.
If you opt for a bold chain on your sunnies, consider pairing it with a trendy bucket hat. Or, if you prefer a more muted chain, pair your beaded eyewear chain with a sweet hair scarf – bonus points if you match the colors.
What do you think of the sunglasses chain trend?
Would you wear this trend? Which variation do you like best? What other vintage trends are due for a revival? Let's chat about it below.