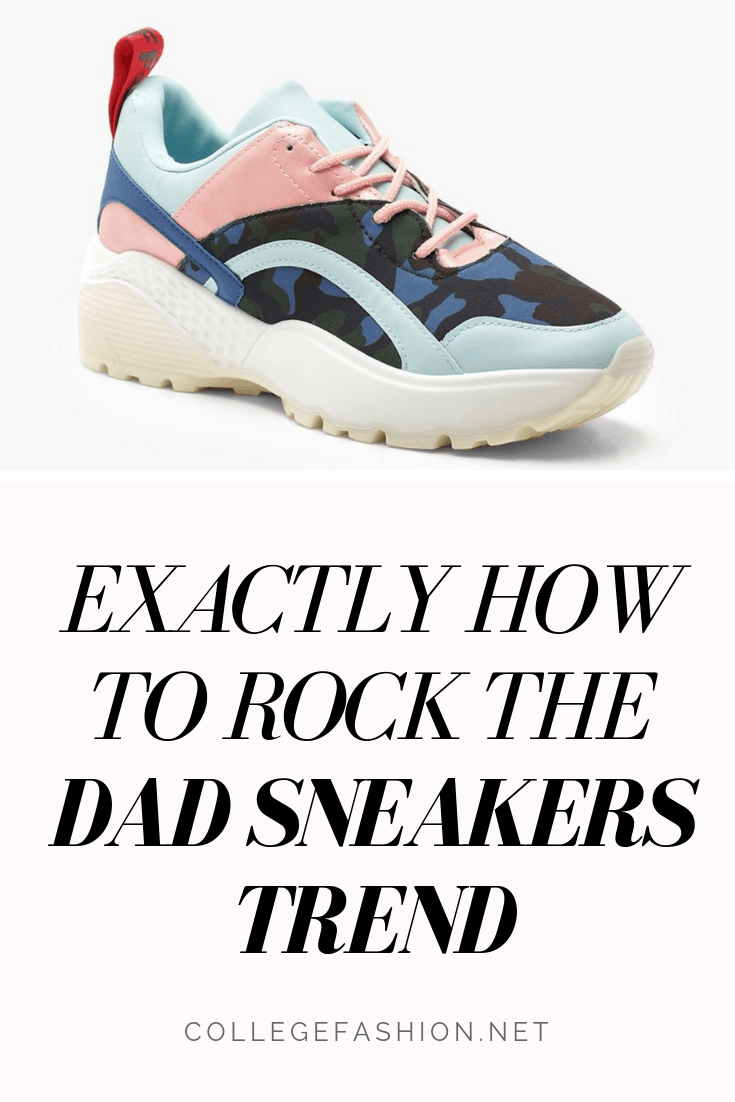 Nothing says "dad" like a chunky sneaker. And right now, nothing says "fashion" like one either. You can officially add the dad sneakers trend to the list of '90s fashion pieces that are making a comeback!
Not only can you find these shoes on the racks at some of your favorite stores but brands like Nike, Adidas, and New Balance are creating new versions of their iconic kicks from the '90s.
One surprising plus to the dad shoe is that they are really comfortable! They can also be worn with a bunch of different outfits! Here's our guide to wearing them right.
How celebs are wearing them:
Ariana Grande pairs her clunky brown sneaks with some comfy pants.
Gigi Hadid pairs her dad shoes with a matching shirt and shorts outfit.
For more on celebrities wearing dad shoes, see our guide to how celebrities rock the dad sneakers trend.
How you can wear them:
Dad Sneakers & Bike Shorts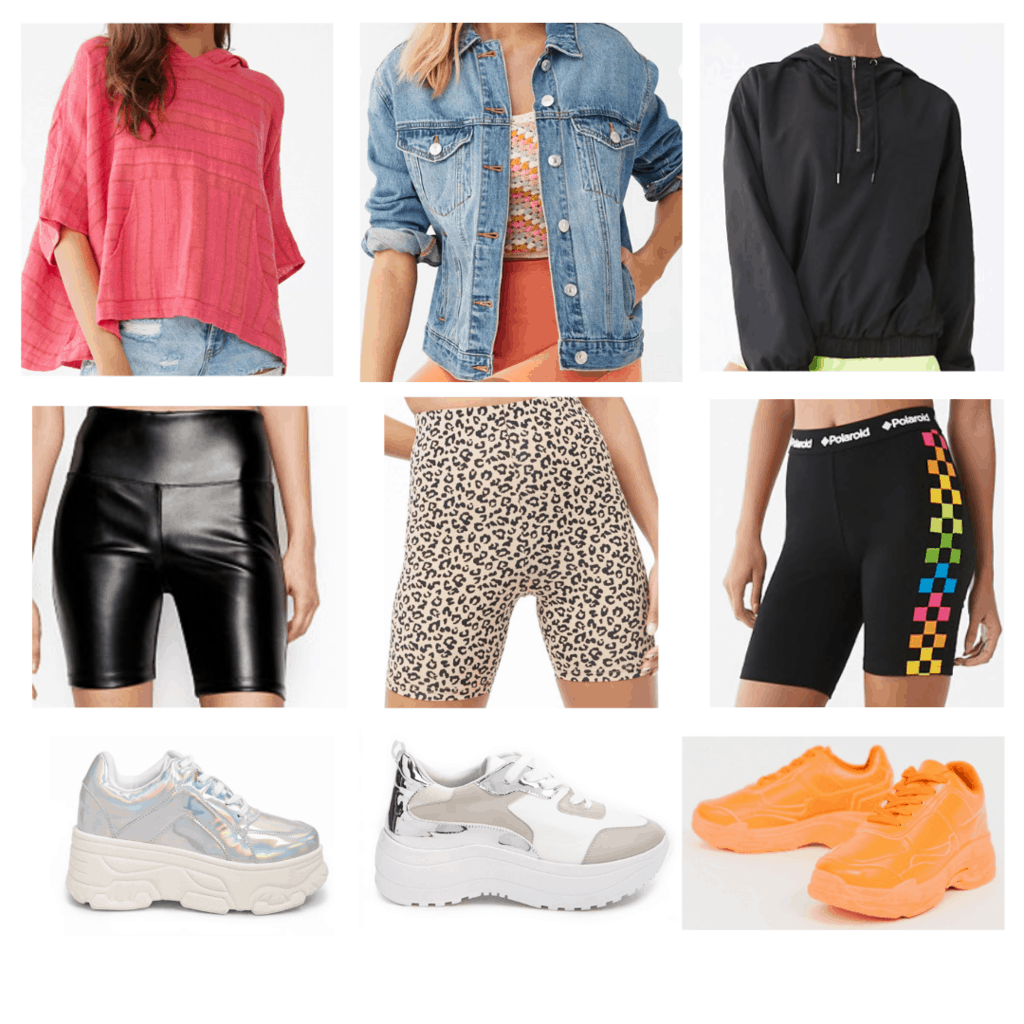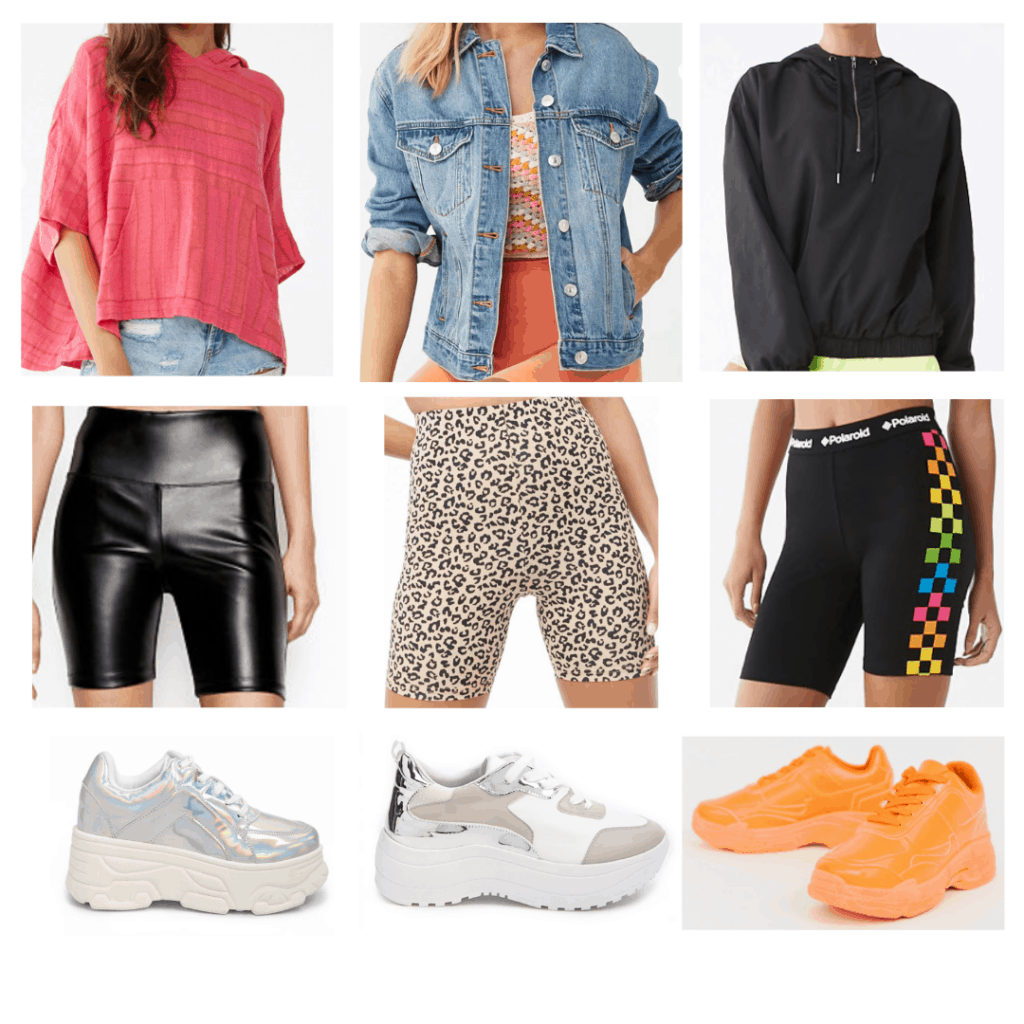 From left to right: Hooded Top – Forever 21, Denim Jacket – Forever 21, Hooded Anorak – Forever 21, Leather Biker Shorts – Victoria's Secret, Leopard Biker Shorts – Forever 21, Polaroid Biker Shorts – Forever 21, Iridescent Dad Shoes – Forever 21, Metallic Platform Dad Shoes – Forever 21, Orange Dad Shoes – Asos
One way that you can wear dad sneakers is paired with bike shorts! The tight shorts contrast with the bulky shoes and create the perfect look.
Bike shorts are very in style right now and they come in a variety of patterns like these leopard print ones. This is a really comfortable, athletic way way to style your dad shoes. I think you'll love it when you give it a try.
Dad Sneakers & Dresses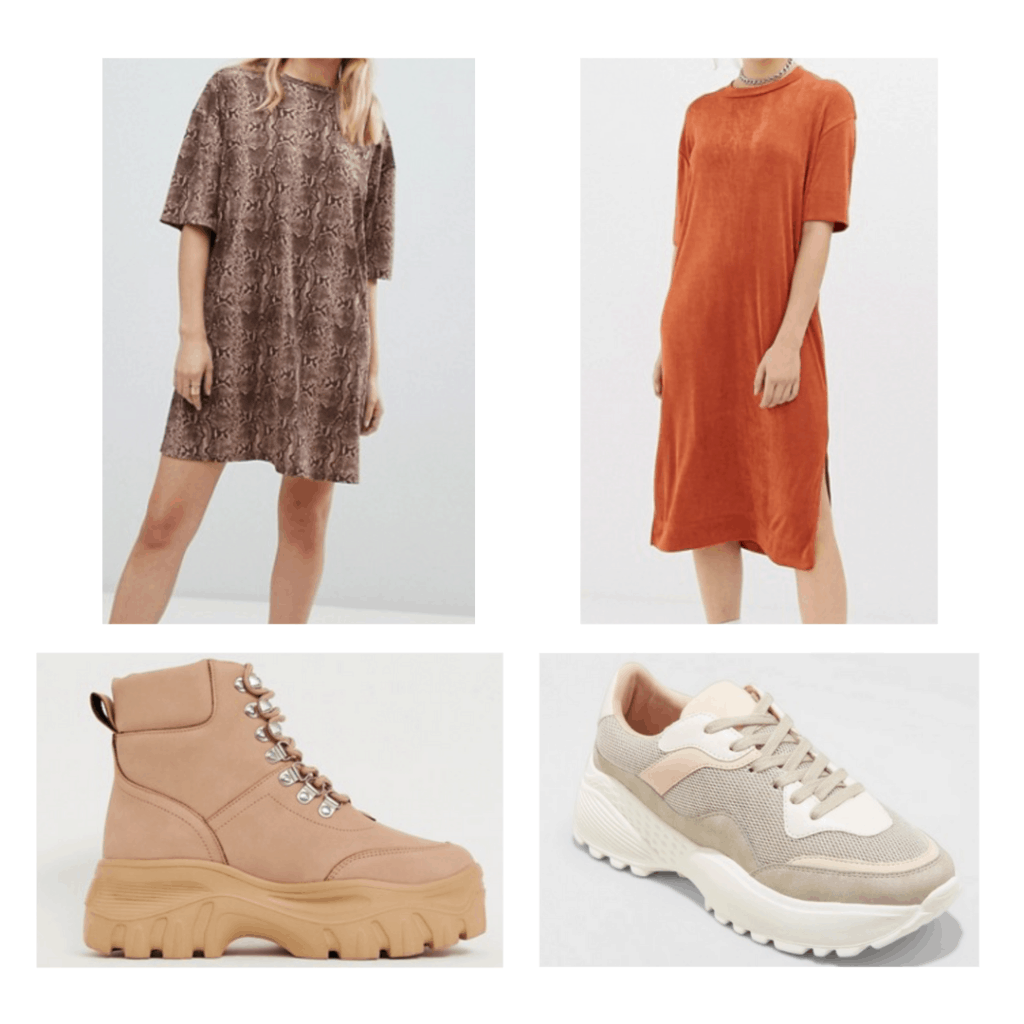 From left to right: Snakeskin Shirt Dress – Asos, Slinky Midi Shirt Dress – Asos, Blush Chunky Boot Shoes – Asos, Gray Dad Shoes – Target
Another cute style is wearing dad shoes with dresses! You can pair them with dresses of any length so you have many options. Dad shoes can also be found in high-top boot type versions like these. Try styling a pair with your favorite dress!
Dad Sneakers & Skirts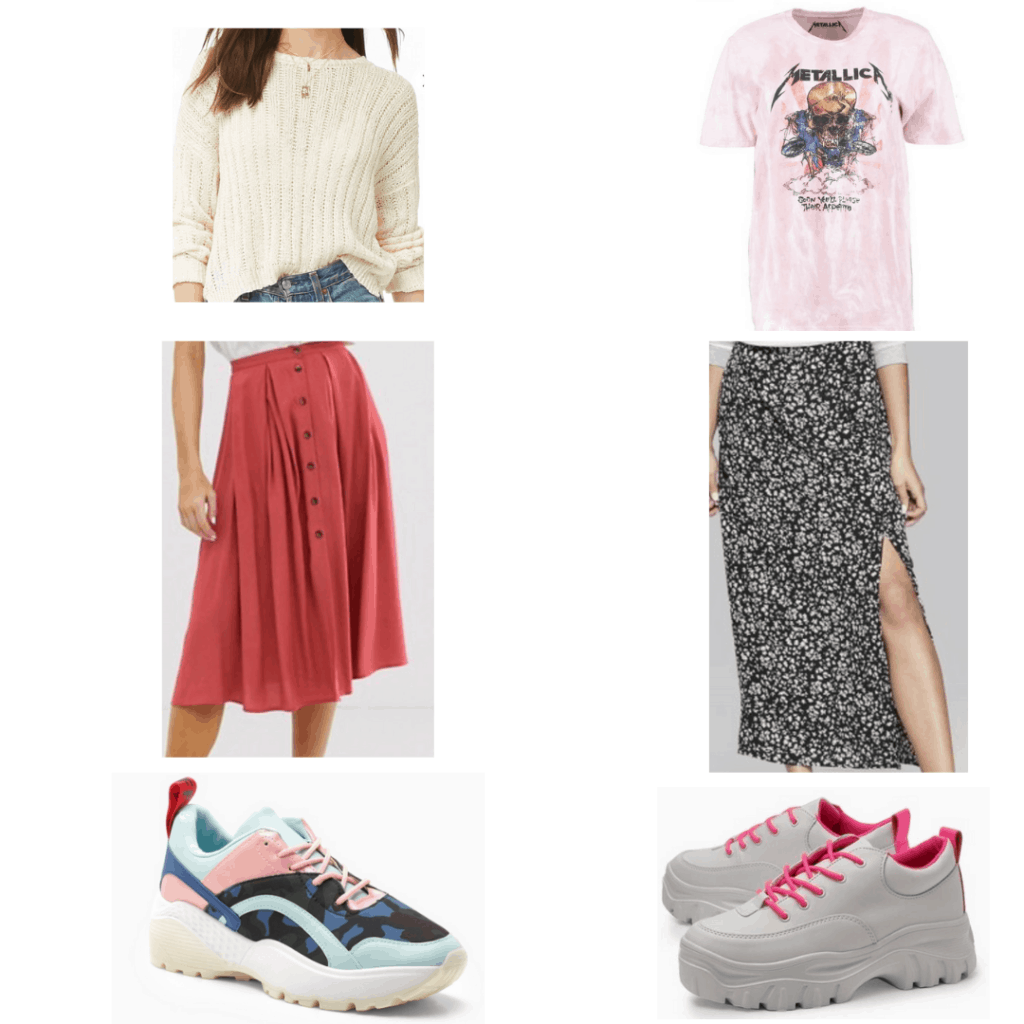 From left to right: Open Knit Sweater – Forever 21, Metallica T-Shirt – Boohoo, Button Front Midi Skirt – Asos, Maxi Skirt With Slit – Target, Camo Chunky Shoes – Boohoo, Neon Chunky Shoes – Boohoo
Skirts, especially midi skirts, are really on trend right now! They can be worn with so many different tops like sweaters, tanks, and graphic tees. They also go really well with dad sneakers! The chunky shoes will make a skirt outfit a little more cute and casual.
Dad Sneakers & Sweats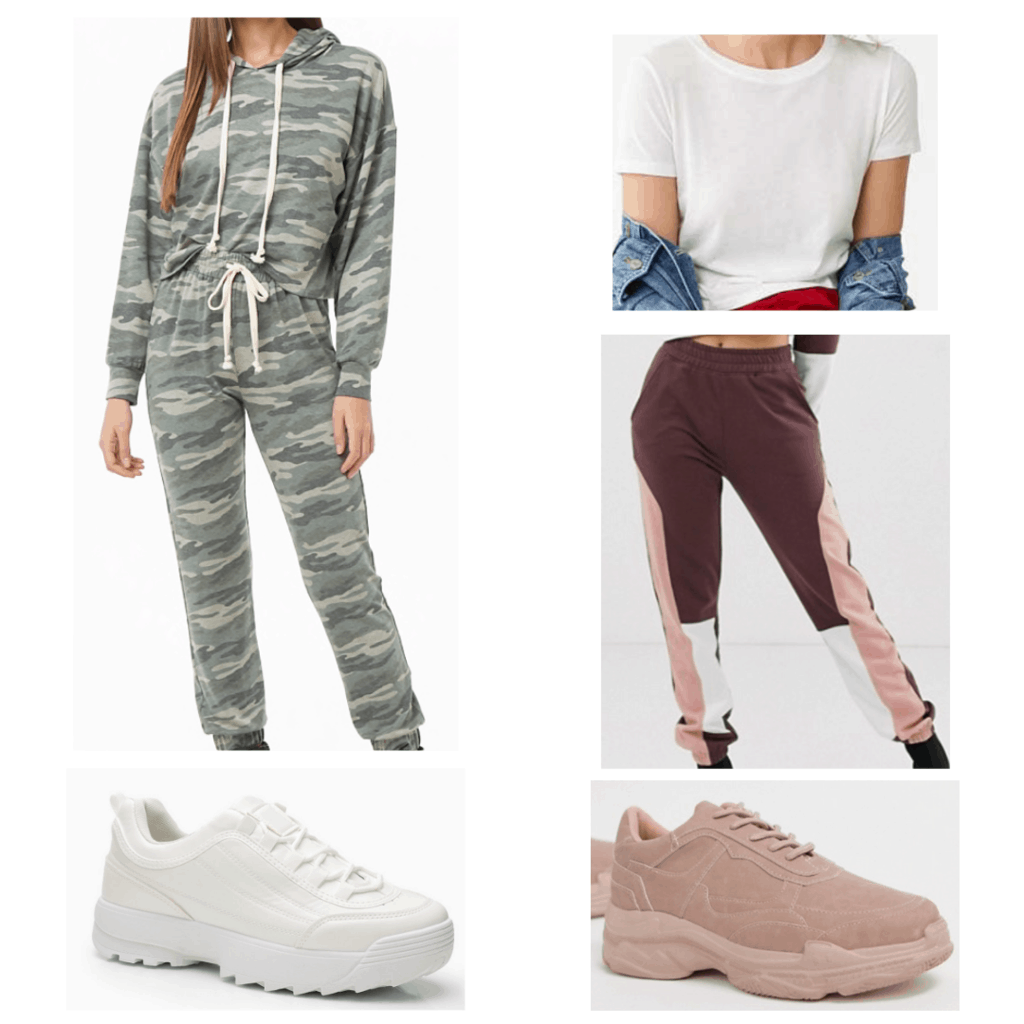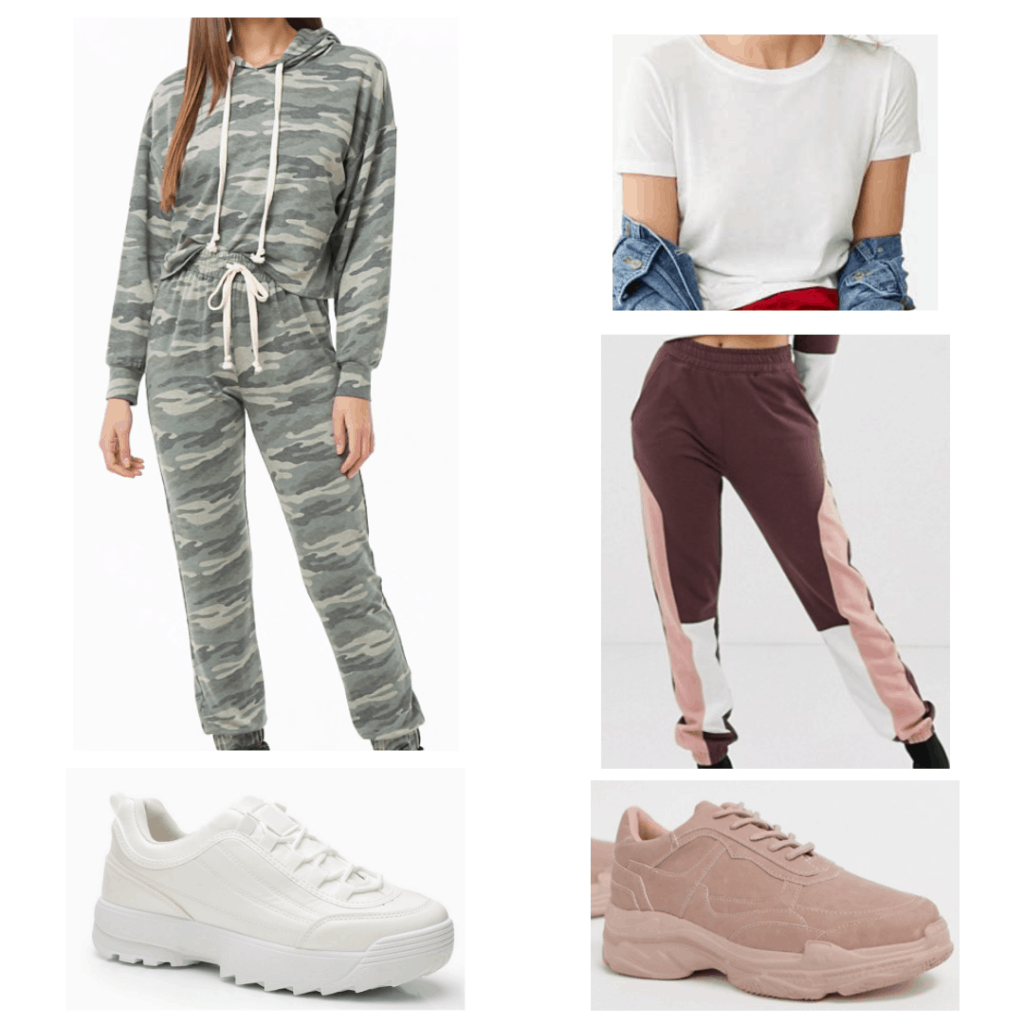 From left to right: Camo Sweatshirt – Forever 21, Round Neck Tee – Forever 21, Camo Sweatpants – Forever 21, 2 Panel Joggers – Asos, Chunky Sneakers – Boohoo, Pink Chunky Sneakers – Asos
Probably one of the most common pairings is sweats with dad shoes. Talk about comfy! You have probably seen celebs like Kylie Jenner rocking this look. This is a sporty style that you can't go wrong with. Give it a try!
What do you think?
How do you feel about this trend? If you have a pair of dad sneakers, how do you style them? Leave a comment below!