This post will show you the best comfortable winter shoes for women.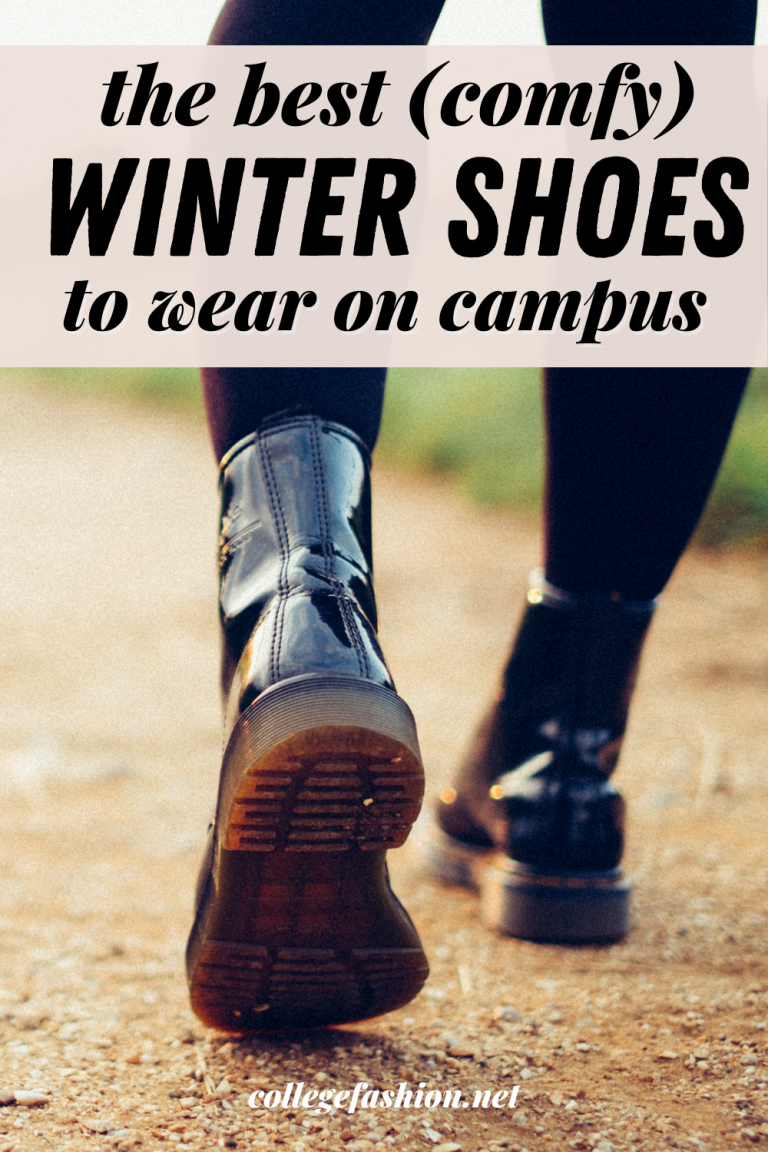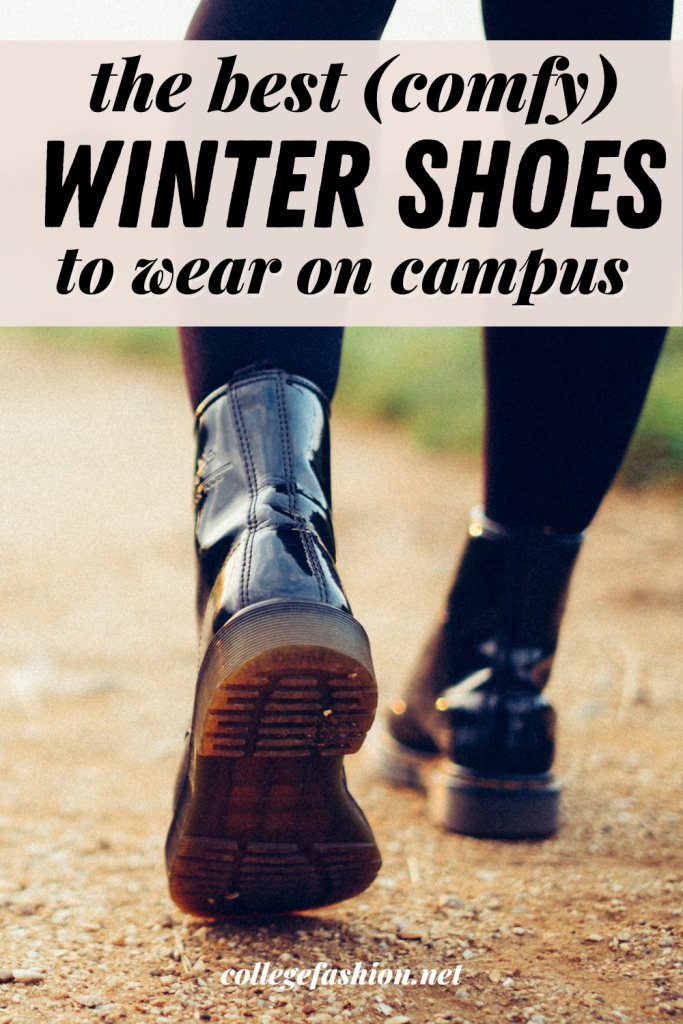 For a lot of places, it's the last leg (pun intended) of Winter, and some campuses have begun to slowly open their doors, be that for the library, exams or classes. Some of you may even live on campus and take walks or jogs around it often (lucky you).
So whatever reason you have to be on campus, these shoes are perfect whether you're going in for study session, to collect a book or just going a walk to clear your head.
Here are our pairs that we want to step into the new year with.
1. ANJOUFEMME Winter Hiking Boots
This is one of those random Amazon finds that turned out to be a total winner. These affordable faux shearling-lined hiking boots have hundreds of positive reviews talking about how comfortable they are!
The best part about these comfortable winter shoes is the price — just $38.50!
Style these boots up with your coziest winter sweater and some leggings for a perfect winter on campus look.
2. Converse Chuck Taylor All Star Lift Ox Sneakers
Next up in our comfortable winter shoes roundup, we have a cute pair of Converse sneakers.
The lift bottom on these shoes is trendy and adds comfort, plus it gives you an extra buffer against any water on the ground if it's a wet outside where you live.
Fun fact: Next month it will be a new year on the Chinese calendar, specifically the Year of the Ox. The Ox in the Chinese Zodiac symbolizes hard work and honesty. So if you want to head onto campus with a strong work ethic, these are obviously the shoes for you.
Want advice on what you can wear with your new Converse sneakers? Check out our tips on how to style Converse for inspiration.
3. Sun +Stone Cadee Ankle Booties
Think heels can't be comfortable? Think again! These black ankle booties are simple and sturdy, and can give any outfit a sophisticated and polished feel any day of the year.
The heel adds a bit of height but but not too much that you feel like you're teetering. Perfect for those days when there's a light sheet of ice on the streets but you still want to look polished.
If you want to see which outfits you could polish up with a pair of ankle boots, see our guide to how to wear boots everywhere.
4. Dr. Martens 1460 Boots
A college girl classic, the Dr. Martens 1460 boots have been in style for years and are as popular as ever on college campuses.
Thanks to brands like Prada, chunky combat boots are trending in a big way this season. If you want to get this look and also have a boot you can wear for years to come, we recommend springing for the Docs.
One caveat with Docs that we should mention: They do need to be broken in before they're truly comfortable. We recommend wearing 2 pairs of socks during this break in period.
Want some ideas on how to style these trendy boots? Here are our favorite Doc Martens outfits for every fashion aesthetic.
5. Joules Rainwell Waterproof Chelsea Rain Boot
These waterproof boots are perfect for those rainy days and the soles are sneaker-like for added comfort.
I honestly adore the whimsical addition of the golden bees as a contrast to the black. These comfortable winter shoes are sure to brighten up any day!
Want some cute pairing ideas? Check out our picks for other rainy day outfit accessories.
6. Farrah Studded Bootie
These heeled booties are a perfect for taking on the world (or at least the start of 2021) in serious style.
The studs on the lining remind me of small pearls and give what would seem like an ordinary pair of heeled boots a touch of elegance and class. Rock them with your best winter coat as you hit the streets.
Just a note, though the reviews say these are comfortable boots, the heel is considerably high so I'd recommend these for places that don't get too icy.
7. Flynn Duck Boot
Not for the timid, these leopard print boots are full of character and bound to be a showstopper as you walk to and from campus.
The lining inside will keep your feet cozy and warm. The water resistant technology will keep your feet bone dry. So all in all, they're both pretty and practical.
Now all you need is a matching leopard print coat to go with them.
8. UGG Neumel Boots