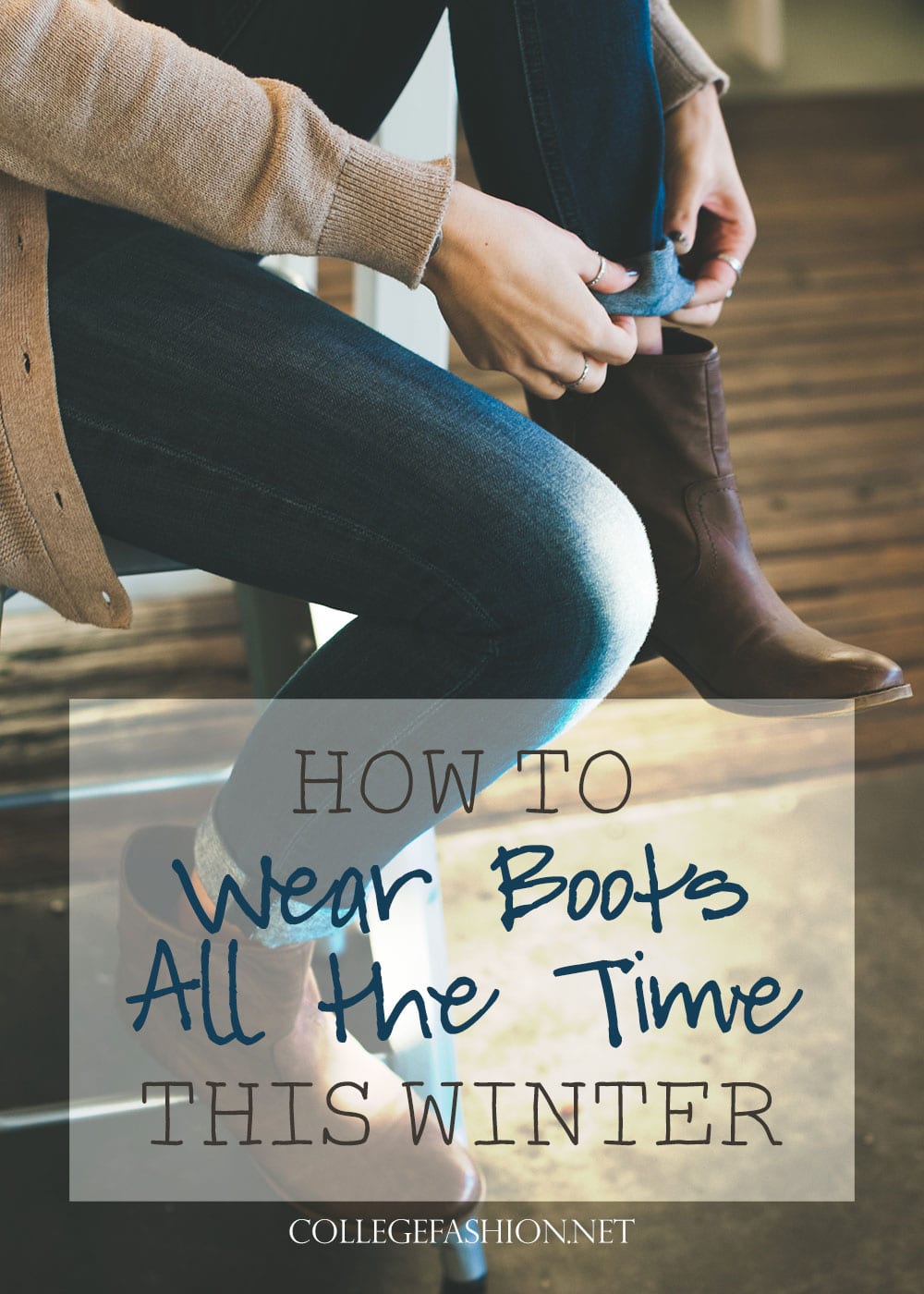 I don't know about the rest of you, but I'm already tired of wet toes this year. The ground is getting cold, muddy, and in some places, snowy. All I want is to wrap my feet in layers and layers of plastic wrap to get to class. (That'd be a little weird, huh?)
As we head into the first of the wintry months, boots will become our go-to protection against the elements. Most everyone owns at least one pair; many of us far more than one. (See our guide to cheap winter boots for women if you need more!)
Some outfits lend themselves well to weather-appropriate shoes. However, others are a little trickier. I've found myself suffering through snow in ballet flats and heels too many times because I couldn't find anything else that worked with my outfit.
Luckily, with the right plans and pieces, boots can basically work for every single situation. Trust me! You can, if you so choose, live the next four months in boots, 24/7. Here's how:
Your Early Class
It's 7:55, you're late for your 8 am, and your phone is telling you it's only 20 degrees out. It's time to plan well and bundle up. Throw those cute flats back in the closet and get yourself some duck boots. I recommend splurging on the original L.L.Bean variety, since the Bean makes some of the highest quality products around and is very serious about their satisfaction guarantees. However, any duck boot style will look adorable with a laid-back look for class.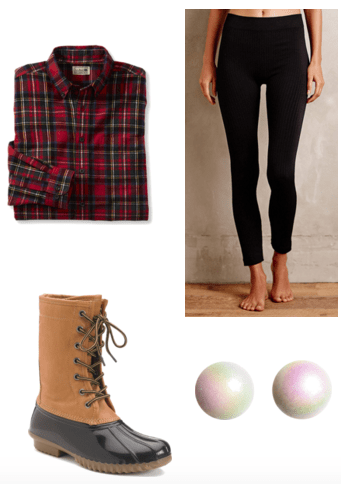 Products: Flannel, Boots, Leggings, Earrings.
Duck boots, besides being great for keeping out water and general grossness, have a cute rustic look, and lend themselves to cozy tops and fabrics. Pair a men's flannel (trust me) and fleece-lined leggings with some simple jewelry and you'll look polished but comfy.
Going Out
Boots aren't just supportive and warm: they can make you look tough and sexy! The heeled leather boot look is a tried-and-true staple for going out, but your average heeled boot probably isn't too waterproof and can be damaged by inclement weather. Read on for the secret to pulling this off.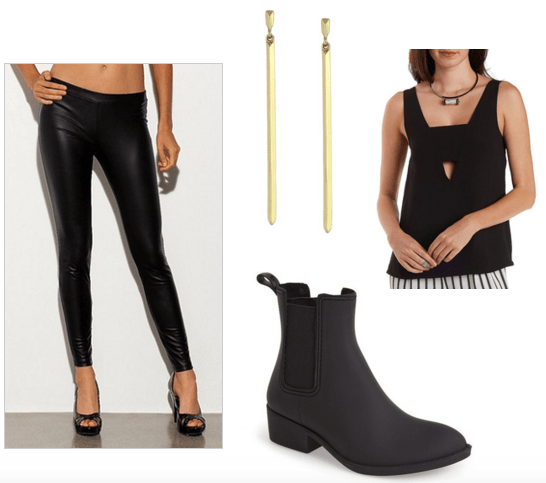 Products: Leggings, Earrings, Boots, Top.
Keep your evening vibe going strong and your feet toasty with ankle rain boots. These Jeffrey Campbells won't be too clunky or hot for the dance floor, and they will hold up during your trek home. Substitute them for heeled boots in your go-to night party outfit.
Professional and Warm
Work is perhaps the hardest place to find ways to wear boots. You can always wear boots to work and then change your shoes there, but it's really not that hard to pull of a dressier boot in the office!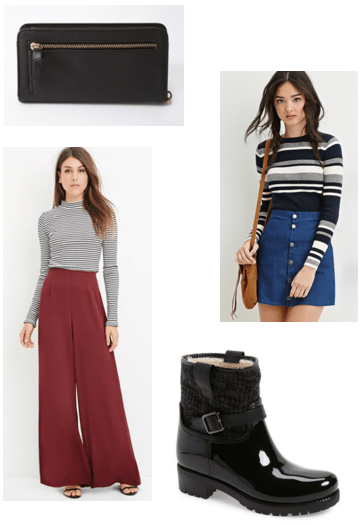 Products: Wallet, Pants, Sweater, Boots.
Splurge on a pair of low-key all-weather boots in a neutral color, like these black ones from Nordstrom. Palazzo pants will draw attention away from the boots and cover them, but they look chic enough to pull off in most casual offices anyway!
How do you wear boots 24/7?
What do you think of the looks? What's your go-to pair of boots for the winter? Is your goal also to wear boots forever and ever this winter? Let us know!