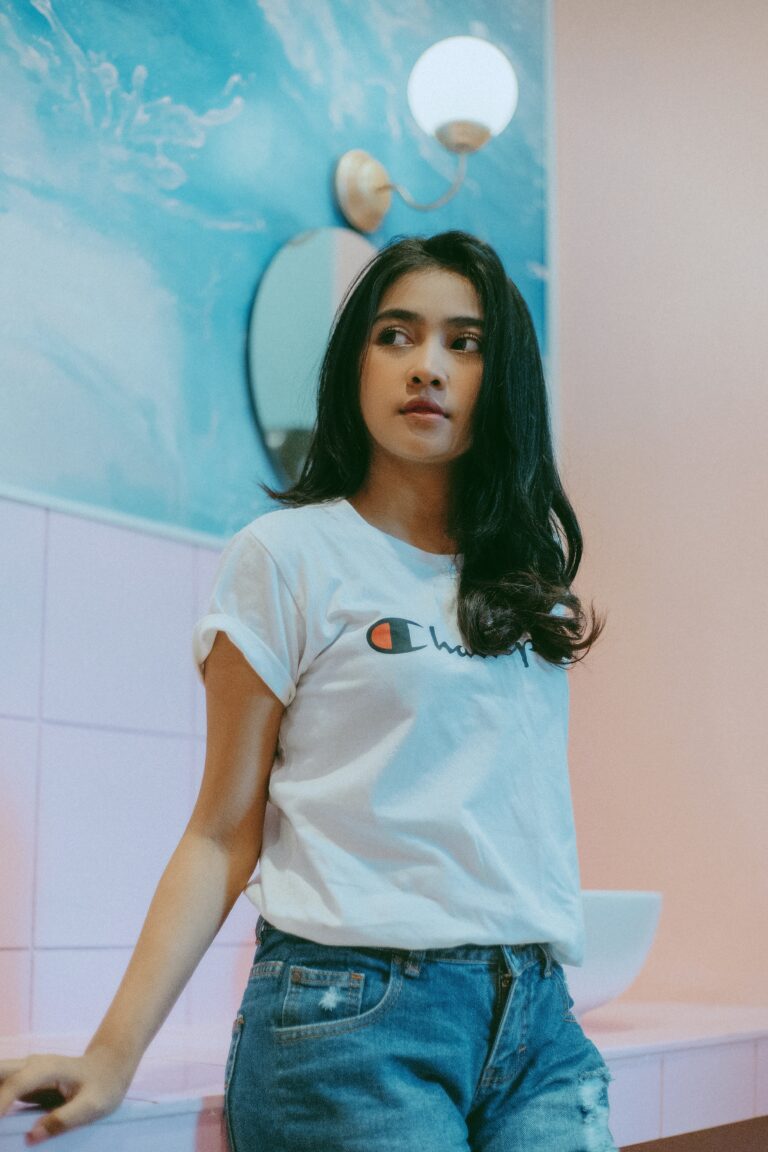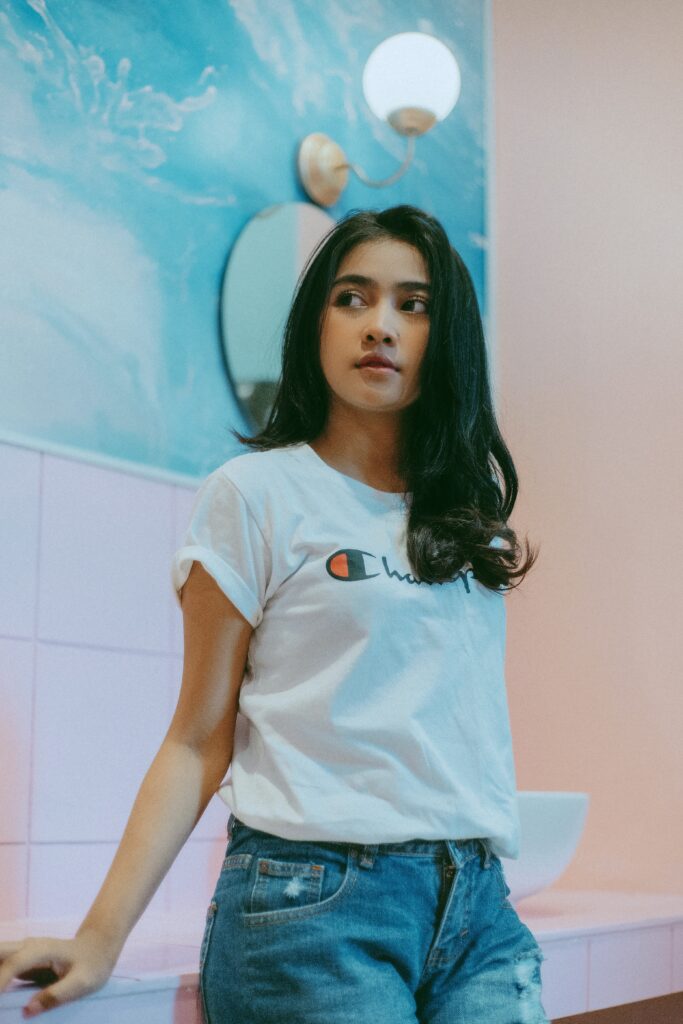 As every fashion girl knows, the fashion circle of life is a consistent reordering of style popularity that reshuffles every few months or years. Wide flare jeans and one-pieces didn't pop out of nowhere. Old trends are constantly reappearing, often with slight twists to make them just different enough to feel fresh.
The fashion circle of life applies to most areas of the fashion world, and college style is no exception. In fact, it explains why running shorts and chunky sneakers specifically have been campus favorites for the past few years. (To get a better insight into which styles are soon to return, check out fashion forecasting sites like WGSN and Fashion Snoops.)
Below, I'll break down three popular campus trends that I feel are emblematic of college style attitudes through the years. Though they may seem "new," they are rooted in much more history than you realize.
Trend 1: Athleisure
First popularized in the 1920s and then referred to as "sportswear," athletic clothes were, at first, mainly used for sporting events and physical activity on campus.
By the 1950s, college students added tennis-inspired Bermuda shorts to their class attire. This sporty trend faced a few uphill battles before it caught on for everyone, as college women had to petition faculty to allow them to wear the Bermuda shorts to class.
Flash forward to 2010, when the Nike running short trend was in full effect on campus. Female students owned multiple colors of one style of short, often pairing them with their sorority's tee shirt du jour. Sportswear was evolving.
Today, athleisure is officially a high-fashion trend and you now see thousands of students wearing running shorts, zip-up running jackets, and leggings to their classes. Athleisure staples have become our de-facto choice for casual clothes.
This trend is not only comfy — thanks to the stretchy fabrics — but also can be made incredibly stylish. 
Athleisure shows no signs of waning in popularity, whether in the fashion world or on campus. Designers such as Alexander Wang and Calvin Klein love to add style to athletic clothes with textures and transparent fabrics, coming out with must-have athletic-inspired collections each season. College students, on the other hand, just love anything that's comfortable. Bonus points if it serves a double purpose, as athleticwear does. It's no wonder this look has been trending for a century.
Trend 2: Streetwear

With a similar level of "casualness" to athleisure, streetwear began as a movement followed by surfers and skateboarders and transformed into a high fashion look before showing up on college campuses everywhere.
According to Whowhatwear, modern streetwear has been around for about 40 years. It is arguable that Shawn Stussy, who made surfboards before making his famous t-shirts and selling them, started the entire movement we still love today.
At first, this fringe trend could be seen on campus only on those who were part of the surf, skate, and hip hop scenes (and often all three). But as the style movement grew in popularity, it naturally filtered into popular college style. By the 2000s, skateboard sneakers like Vans were worn by everyone, skater or not.
In 2018, high-end brands like Off-White, Vetements, and Supreme dominate the streetwear market, sell out every new "drop," and are nowhere close to slowing down in sales. Old school brands like Converse still reign supreme, too. And they can be seen all over campus on those who want to be known for rocking the latest.
Today, college students are seen wearing streetwear to classes because it is not only a stylish trend that wins fashion points but also is comfortable and loose. Remember, college students love comfort and practicality. Which brings us to trend number three:
Trend 3: Oversized Everything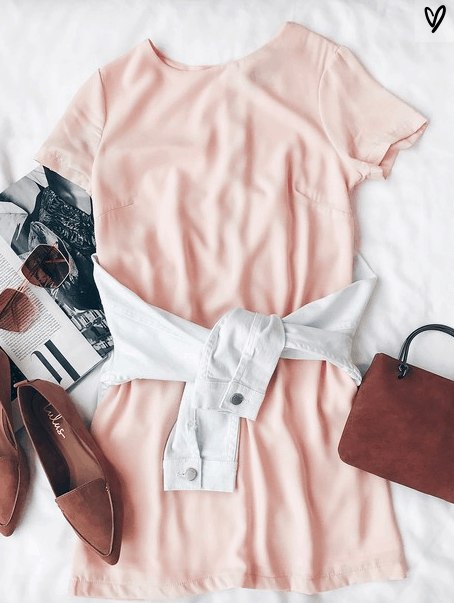 Remember the oversized sorority t-shirt (and Nike shorts) phase we all went through several years ago? Well, college students have loved this style since the '80s and used to splatter paint their tees to add pops of color and personality, turning the trend from "lazy" to comfy-cute.
Recently, t-shirt dresses have become all the rage, a natural evolution of this not-so-new look. As an element of streetwear, but also its own, mainstream style, the t-shirt dress can be dressed up or down depending on the occasion. Also, the oversized, boyfriend sweatshirt à la Ariana Grande remains a trend for college women. You can turn the sweatshirt into a dress and pair it with chunky sneakers for a stylish look that's also — you guessed it — ultra-comfortable.
The Common Thread: Casual & Comfortable
If you were to boil it down to one adjective, modern college style through the ages can be described as casual. According to Deirdre Clemente, associate professor of history at UNLV, America's casual fashion trend was started by college students. Some students even feel that it is okay to wear pajamas to class (something we've been vehemently against since… 2007), which makes sense when you think about the "why" behind casual college-wear. Explains Deirdre,
College students were a primary part of the push towards casual dress—there were other factors, including Hollywood and the rise of California as a fashion trendsetter, for example. But college students had the critical mass to initiate widespread change. In many ways they were the foot soldiers of casual dress. In addition to having the numbers, college students lived in a largely self-regulated environment that allowed them to flout convention. Their fashion choices were not driven by social standards prescribed by parents or fashion editors. Rather, they chose clothing that was practical and comfortable—and those two qualities have come to define the modern American wardrobe.
Although every decade's college trends feel wholly different than their predecessors, seasoned fashionistas know better. College students have leaned in to comfortable, practical clothing since "college fashion" was a concept. And it's no wonder — casual styles will always reign in a setting where self-direction wins and clothing will never be the number one priority. You don't have to be a trend forecaster to get it. You need only look at your own closet.
What do you think?
What are your thoughts on the evolution of college fashion trends? Which trends do you predict and want to come back?