This post may contain affiliate links, which means we may receive a commission if you purchase through our links. Please
read our full disclosure here
.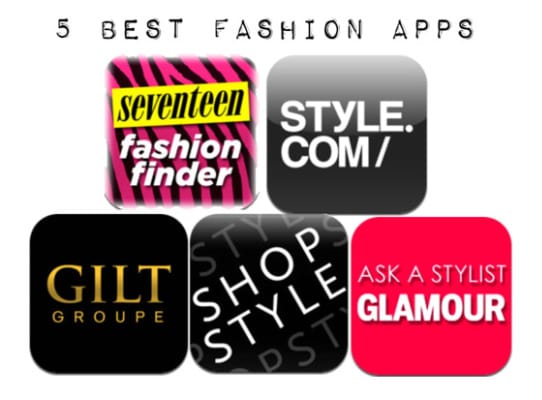 One of my favorite things about having an iPhone (aside from calling, texting, and reading CF, of course) is perusing the app store and looking for fun, useful apps. While some apps cater to those who like food, fitness, or games, there are also a slew of great fashion resources available – right at your fingertips!
Today, I'm going to share with you my 5 favorite fashion apps that you can easily download on to your iPhone, iPod touch, or iPad. And, the best part? They're all free! Interested? Read on!
1. Style.com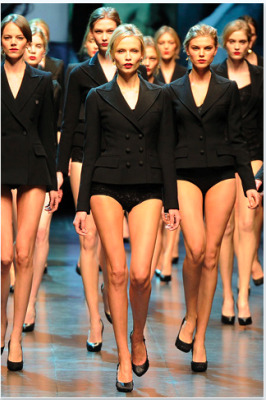 The Style.com app allows users to view the best of everything the fashion world has to offer. You can browse through hundreds of runway photos from New York, Milan, Paris, and London. The app allows you instant access to every look on the catwalk, and also gives you instant party coverage and pictures from around the world.
My favorite part of the app is the ability to view interviews with famous designers, up-close and personal. Another amazing aspect? Style.com's archives date back 10 years, so you can view photos of the runways from many seasons past. Style.com is truly THE must-download app for every fashion fan.
2. Gilt On The Go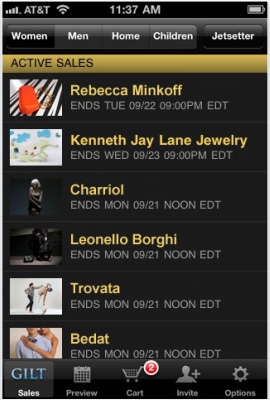 If you haven't heard of Gilt Groupe (and their corresponding Gilt On The Go iPhone app) yet, you are missing out! This site allows members (you have to be invited to join, but you can get an instant invitation by clicking our special invite link) to take part in amazing sales (up to 70% off) for brands like Marc Jacobs, Diane von Furstenberg, and C&C California, among hundreds of other popular names.
Since the sales start at a certain time, you'll want to be sure that you have access to the internet to score the great products early – that's where the iPhone app comes in handy! The app lets you shop the sales directly from your cell, and also has an official "Gilt" clock that syncs with your phone so you'll never miss a sale!
3. Seventeen Fashion Finder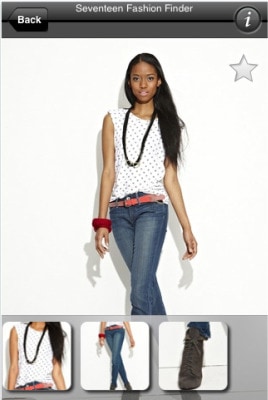 The Seventeen Fashion Finder app allows users to browse through the hottest trends either by item (like jeans, shoes, or sweaters) or by your style (girly, romantic, boho, rocker, etc.). After finding a piece of clothing that you're interested in, you enter in your size and the color you'd like, and the Fashion Finder tracks it down for you in a store close by.
Bonus: The app will even put that piece of clothing on hold for you so you can try it on! Pretty cool, right? In addition, the app allows you to browse through the cover celebrity's fashion picks for the season. It's a great way to discover new items you never knew you wanted.
4. ShopStyle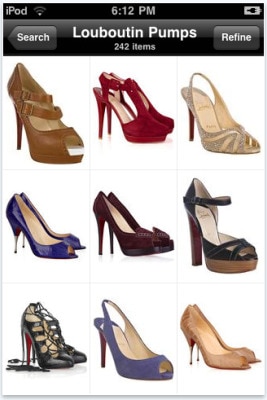 ShopStyle is an all-in-one source for clothing, shoes, accessories, and home decor. This app gathers the latest products from your favorite retail stores and allows you to browse through all of them, straight from your phone. They have a great search engine so you can find exactly what you're looking for without wasting a lot of time. In addition, you can save products directly on the app so you won't forget any of your favorite things.
5. Glamour Ask a Stylist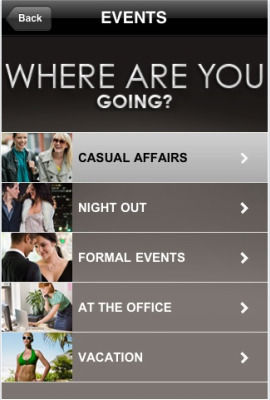 Not sure if your outfit is appropriate or matches? Glamour Ask a Stylist allows you to take a picture of your outfit and send it directly to editors at Glamour magazine, and you'll receive an answer in minutes. You can also share your question publicly and get advice from other users all over the country, helping you solve any wardrobe dilemma.
Another bonus? You can scroll through other users' photos and see how the Glamour editors answered their questions. You can also give your own fashion advice to girls who having some trouble.
What do you think?
Do you have any of these apps? What is your favorite fashion-related app? Are you going to download any of these? Leave a comment and let us know!