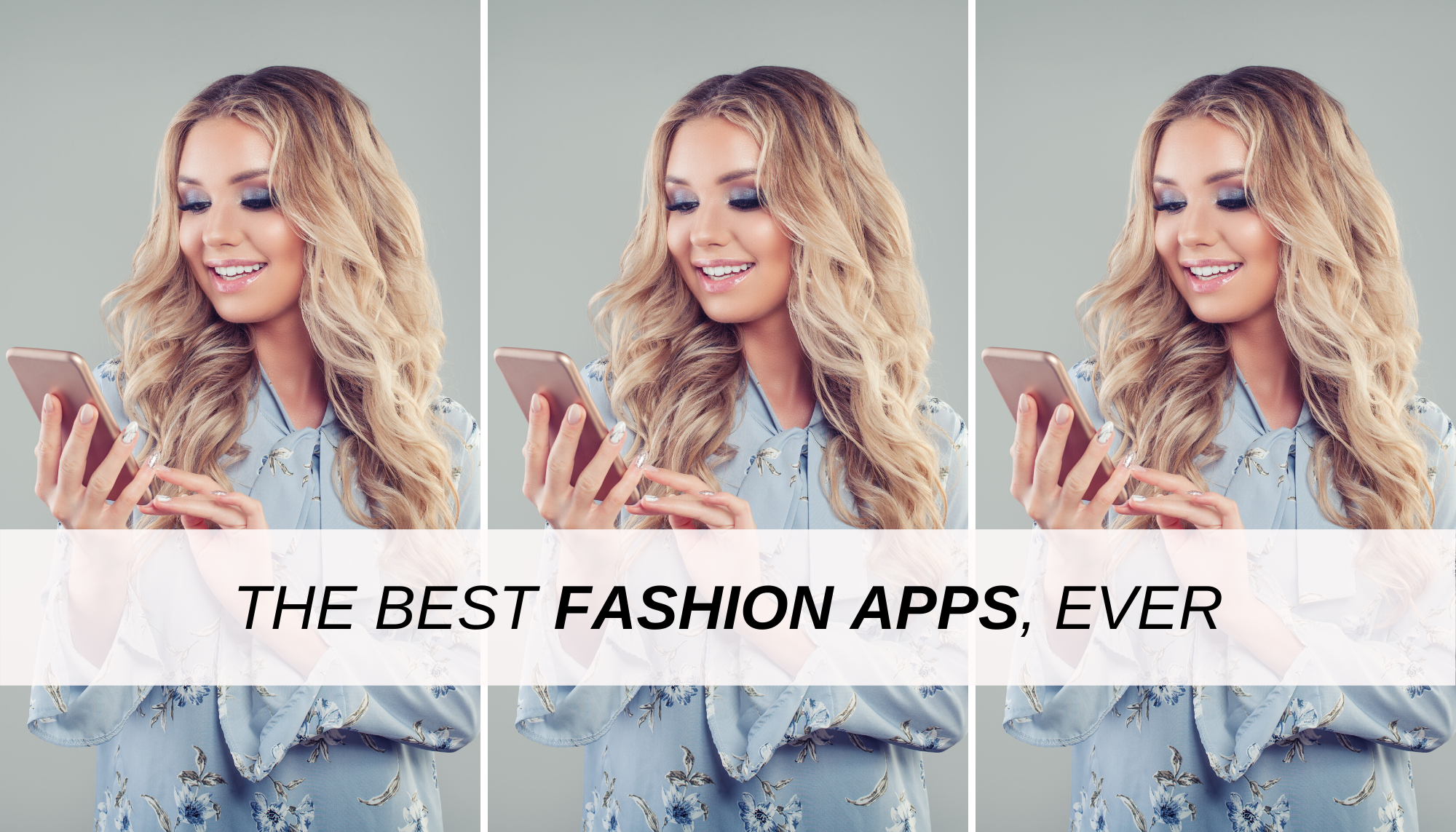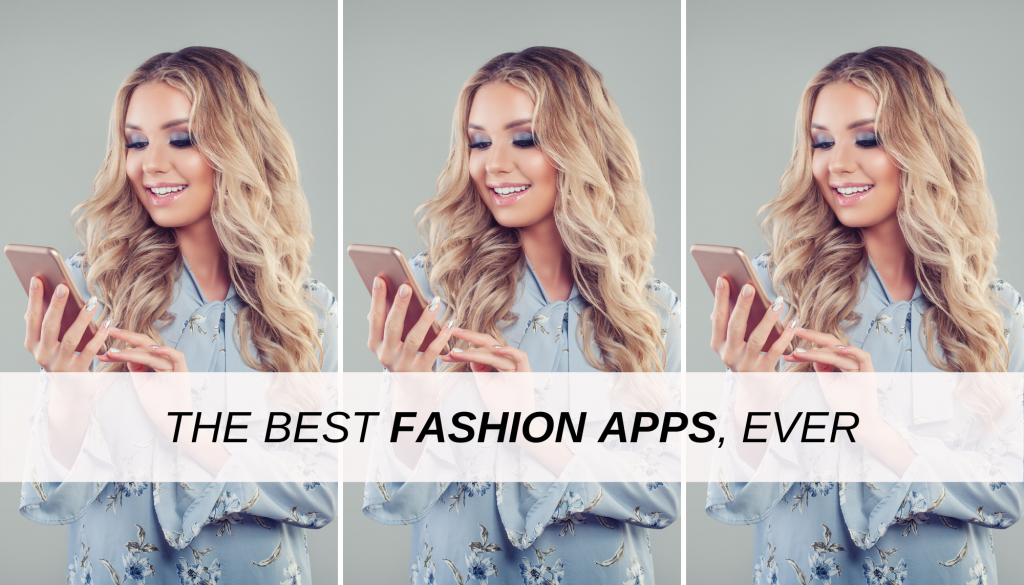 This post will show you the best fashion apps you should download today.
I'm not really one for technology. And by that I mean, I don't understand it, but that's why everything on my phone is me-proof, as in… so easy to use that even I can use it.
As fashion and technology grow closer together not only in terms of producing new sustainable fabrics but also in their approach to consumers, there are some essential apps that every fashion obsessed woman should have on her phone.
Even watching Clueless years after it was initially released left me mesmerized at Cher's closet. Yet in 2020, there are apps that do that very work for free. Technology is a wonderful thing.
We've already shared our list of the best apps for college students, but now it's time for the fashion edition. Below is my selection of the apps that I have tried and tested and still refer to almost on a daily basis that help me stay ahead of the fashion game.
Pinterest
Yes, I'm talking about that website your mom uses to find all her cupcake recipes, or what my friends use for cocktail recipes. While the platform has gained a bit of fame for its Real Housewives of Everywhere clientele, it's amazing for fashion.
The app has made it so much more convenient to 'pin' on the go. By just pinning things you like, you will quickly find yourself with a strong notion of the style that you would like to have.
I personally have two main boards: one for spring and summer, and another for winter and fall. Not only do these boards give me ideas of what I want to buy, I love to reference the boards before I make any purchase to see if it fits with the style that I am aspiring towards.
Vogue Runway
Before I found this app (it's also in website form), I used to be scared of high fashion, haute couture and resort lines, mostly because I'm confused about why there are so many and how they are different.
But this app democratizes fashion shows in a user friendly way — you can just click on a brand you like and go through their new collection in a flash.
This app has really helped me be a trendsetter that always knows what's going to be in fashion before everyone else. Just review the collections as soon as they pop up on the app!
And if you like something you see, just save the image and add it to your Pinterest board. That way, when you go shopping, you can find something similar that won't eat up your entire paycheck.
LiketoKnow.it
I love everything Chiara Ferragni wears, but when I have to go through the 30 billion clothes on Revolve to find out where she got her new bustier top, only to find out it's out of stock, a part of me dies.
This fashion app syncs to your Instagram account and whenever you like a photo that's tagged in LiketoKnow.it, it will immediately send you all the links to the clothes.
Keep in mind this is a newer app and not all influencers are on it yet, but for the time being it saves me time and gives me an excuse to scroll for 5 hours a day.
Good on You
This is the app of the Gen Z fashion enthusiasts, as our generation is highly engaged with social and environmental issues, this app helps you support those issues with your money.
The app has a brand directory of thousands of brands, and counting, all rated based on their concern for the planet, people and animals.
Just type in a brand and the app will give you an overall score and a breakdown of those categories, explaining exactly why they were ranked that way so you can make an informed purchase.
Oh and did I mention sustainability Queen herself, Emma Watson is like a HUGE fan/ambassador?
Save Your Wardrobe
Do you ever just go through your wardrobe like you just opened a time capsule? You're like: "Oh my god I haven't seen that shirt in 5 years". Well this closet app will let you take pictures of all your items and then it will automatically list features of your clothes, like the brand and color. You can then create outfits everyday according to the weather forecast the app provides.
You no longer have to be a millionaire to have a Cher-like closet experience, oh and you can save outfits you've made before. The app makes it so easy to push you to try new outfit combinations that you wouldn't have imagined without the interface.
Also, it has in app features for finding repair, alterations, dry cleaning, rental and donation service providers to prolong and give new life to each of your items.
Honorable Mention: Drest
Behind Club Penguin, Stardoll was my favorite online game growing up. If you haven't played it then how did you procrastinate in the pre-Instagram days?
But what's better than Stardoll? A game that let's you buy the clothes that you dress on your model.
Now, you might be thinking why didn't it make the cut like the other apps? Shouldn't it be at the top of the list? While I am now more obsessed with the game than everyone on Facebook was with Farmville in 2012, the app predominantly features luxury brands.
However, the app has started adding more budget friendly brands such as Converse and Reformation to its repertoire, possibly hinting at its next steps. But for now I have a great time styling my models in clothes I couldn't afford to wear even if I sold everything I own.
I use these apps all the time, and if I can use them, trust me, so can you!
Honestly I can't wait for all the new apps that will continuously revolutionize the fashion industry. I'm still waiting on an app that figures out my sizing so I can stop carrying every size of a shirt I try on to the dressers.
What fashion apps can't you live without?
Which of these is the best fashion app? Do you have an app idea someone should definitely make? Let us know!