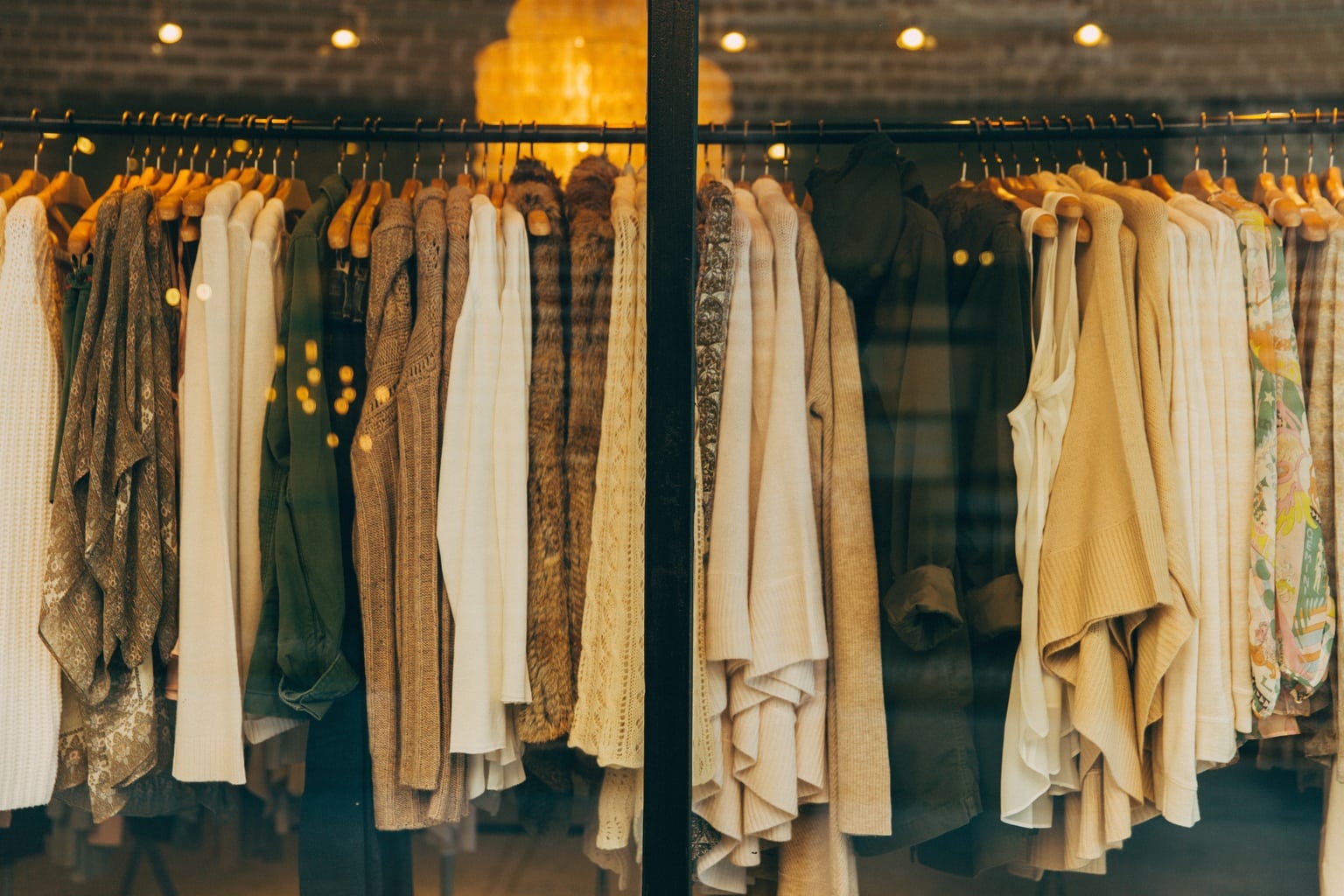 Where'd you get those shoes?! I absolutely adore them!

Oh, you know. . . they're vintage.
There's a special rush that comes with knowing your fresh new stomps are one of a kind, and even more so when they're retrieved from the long gone time of decades past.
Buying secondhand is not only a great way to discover some buried treasure and make it uniquely your own, but also a meaningful stand against the damaging fast fashion industry.
If you haven't read up on just how draining fast fashion is for our limited resources and human wellbeing, check it out here!
And because of that, we're super excited about the increasing popularity of thrift/vintage shopping.
Find yourself in the same boat? Read on for 15 of our best tips and tricks for coming away with some beauties of your own.
1. Map and Plan Ahead
Search for thrift and vintage shops in your vicinity and plot out a general course to guide your time. You'll be surprised at just how many are around, in addition to the classic Goodwill. Go a step further and find out the restock and specialty offer times.
2. Go on a Weekday, as Weekends are Usually Crowded
Stopping by on a Saturday? You may find yourself as part of a much bigger crowd. Avoid the bustle and schedule a good time during the week instead.
3. Budget and Discipline
Set a limit for how much you're willing to spend! The rare finds can chock up your total, especially when it comes to vintage. As a general rule, it takes 3 weeks for thrift items to go on sale, and you should be saving at least 80% off the retail price.
4. Consider Trends and Your Closet
Keep the current trends in the back of your mind, as well as an inventory of your closet, so you know just what you need, and what you've got already.
5. Shop Off-Season
On the contrary, totally take advantage of the better deals that come with shopping off-season clothing. It's the end of August, you spot the perfect vintage winter coat. . . it just might be way, way marked down — score!
6. Try on Clothes
Always try things on! You never know how it might fit, and you want it to be a piece you'll keep reaching back for. To prep the best for this, dress in a bodysuit or other fitted clothing to allow for a better representation of how that chic '70s dress will look on you.
7. Donate
Thrift shops rely on the service of donors. Cleaning out your closet and contributing to your local small business will give you more than enough pep to browse the aisles. Plus, oftentimes the donation merits you coupons!
8. Make Piles
While you're in the fitting room, sort the clothes you've tried on into yes, no, and maybe — it's much easier to plan out your purchases this way.
9. Check for Damage
Any tears, missing hardware, loose threads, or old stains should be warning signs when you're making the cut. If you absolutely love it, go for it! Just remember to make any mends. (But stains. . . keep in mind that stains might just last forever.)
10. Repair Any Small Fixes
Building off the previous step, see if your find that needs just a little polish can be saved with a sewing machine, then hunt for extra button lookalikes, trim off any loose threads, or anything else you might need.
11. Check Vintage Labels
Unsure if the vintage label on your shiny disco ball top is genuine? Use Label Resource to confirm.
12. Know How to Bargain
Vintage shop owners may be open to a bit of bargaining, and any saved money is a bonus.
13. Look Out for Vintage Luxury
You never know when you might come across a delightfully classic designer piece that has not only borne the passing of time, but only gotten better. Keep your senses sharp and your eye out!
14. Know Where to Find Vintage
The flea market two blocks down from where you live is often a veritable gold mine for some sweet vintage finds. Other places include thrift shops and any independent collectors around town.
15. Ask Your Friends!
Thrift and vintage can be especially fun in the company of friends. Take 'em along with you, or ask for their opinion when you're trying things on!
What do you think?
Got time to check out your neighborhood thrift shop? Let us know what you think of our tips and tricks, and if you'll be using them the next time you swing by Goodwill (or a hidden gem in the area). Wishing everyone a smooth transition back to campus!