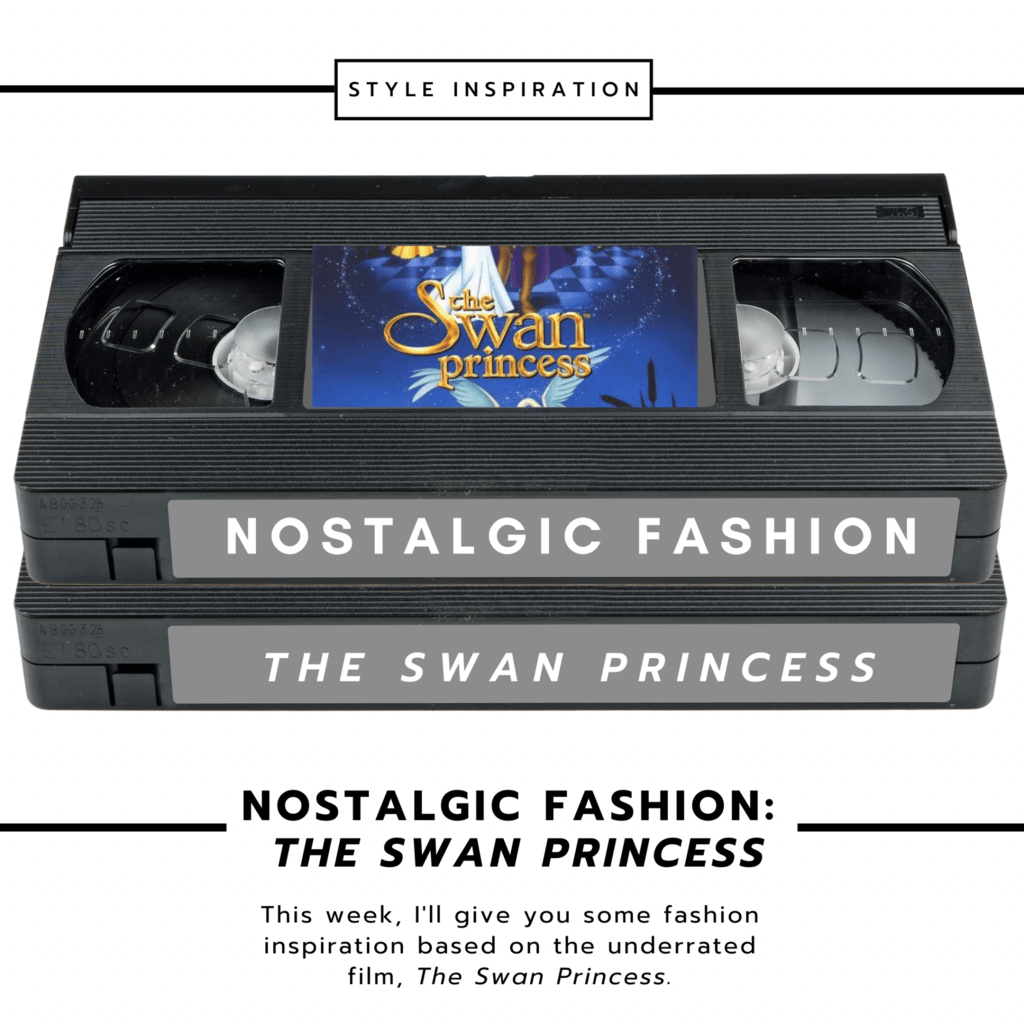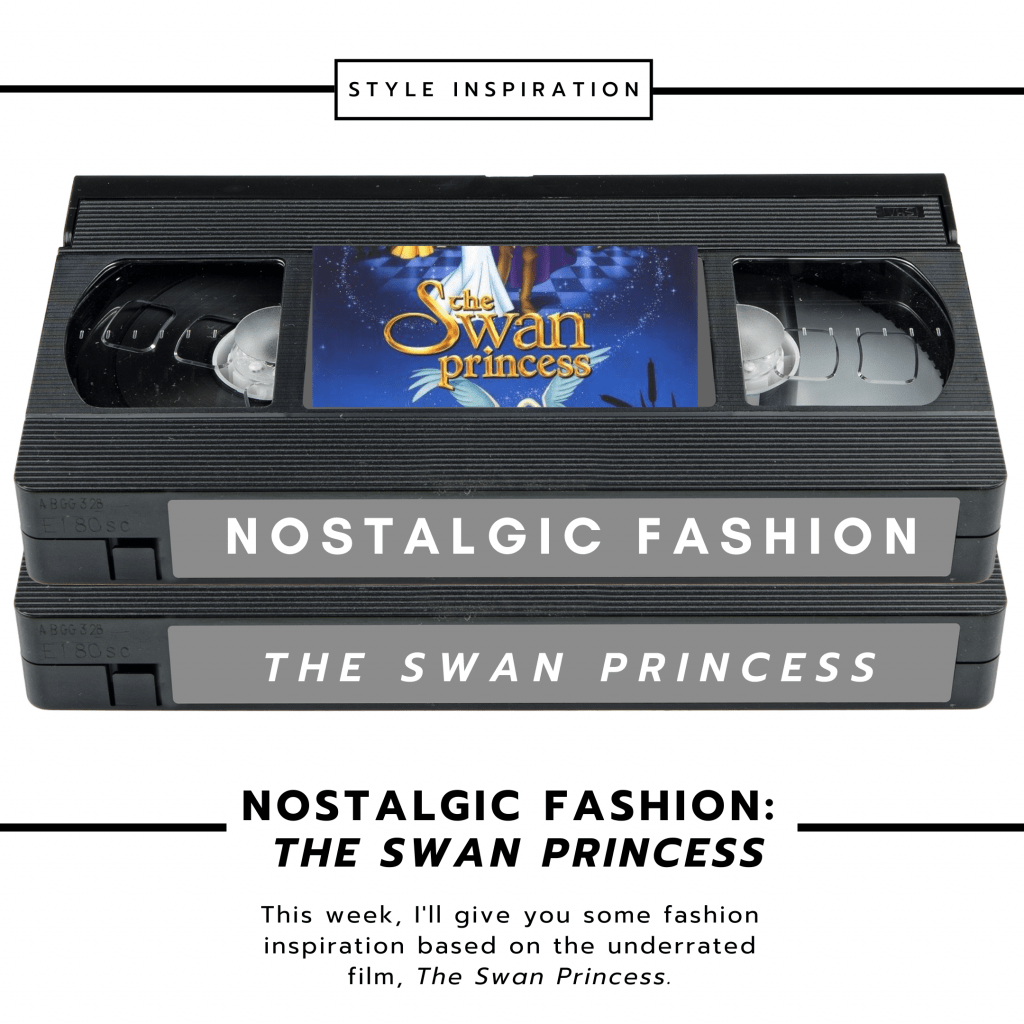 For the past few months, I've found myself watching my old VHS movies, especially movies that I watched when I was a little girl. While doing this, I have found some great underrated films that tend to get lost in between all the princesses, Pixar animated films, and the newest live-action remakes.
They are also a great source of fashion inspiration.
So for my next few posts, I'll choose one of these underrated movies each week and give you a quick recap of the film and its production, a rundown of each character's style, and my own real-life recreation of each look.
From Disney, I've covered The Rescuers, Oliver & Company, 101 Dalmatians and Robin Hood. From other production companies, I've covered FernGully: The Last Rainforest and Thumbelina.
This week, I'm still trying to balance it out, so I'll cover the Non-Disney princess movie, The Swan Princess.
About 'The Swan Princess'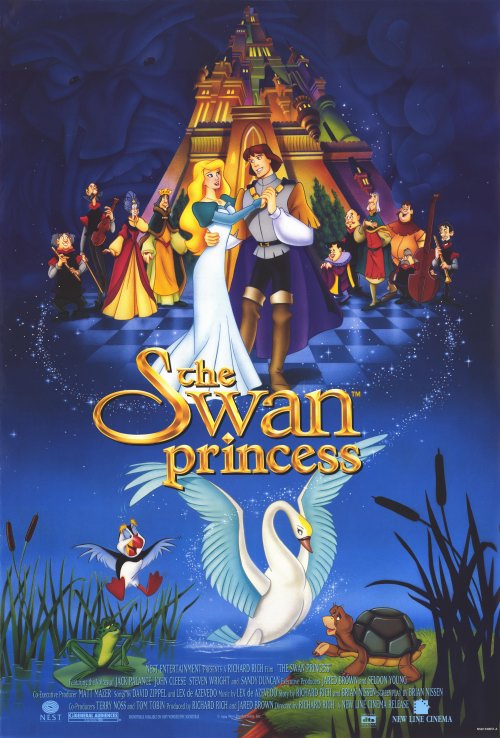 Directed by former Disney Animation Director Richard Rich, The Swan Princess premiered in 1994. It is based on the original Swan Lake story, but it doesn't include music from Tchaikovsky.
Originally, Disney was going to produce the film, but when Richard Rich left the company, he decided to pursue this project independently. This is the main reason why the movie has "Disney-style" all over it, despite not being a Disney film.
While it was well-promoted and it is a fantastic movie, The Swan Princess was a box-office failure. Mostly, this was because Disney (can you guys see a pattern here?) re-released The Lion King on the same day The Swan Princess premiered — no surprise which movie sold more tickets.
In spite of this, Swan Princess did extremely well when it was released on home video. It did so well, in fact, that it spawned a whole series of spin-offs, with the last one being released in 2019. They're even pitching a Live-Action version of the first movie as we speak!
A Quick Recap of 'The Swan Princess'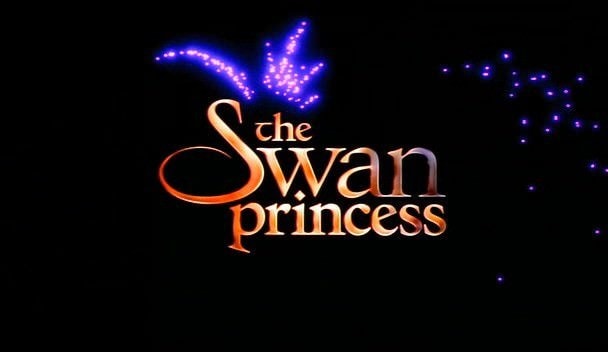 If you haven't seen the film or need a quick reminder of the plot, here it is:
Odette and Derek are betrothed royalty of neighboring kingdoms, a fact that annoys them both throughout their childhoods. It isn't until they grow up (and have a glow-up) that Derek changes his mind. But since Derek can't name another reason besides Odette's beauty to marry her, Odette rejects him.
On her way home with her father, King William, they're attacked by the vindictive and evil Rothbart. The king dies and Odette is kidnapped. When she refuses to marry Rothbart and make him king, he curses her to become a swan during daylight hours and moonless nights. Meanwhile, Derek vows to find Odette and return her home.
The Swan Princess Fashion Guide
1. Odette/ The Swan Princess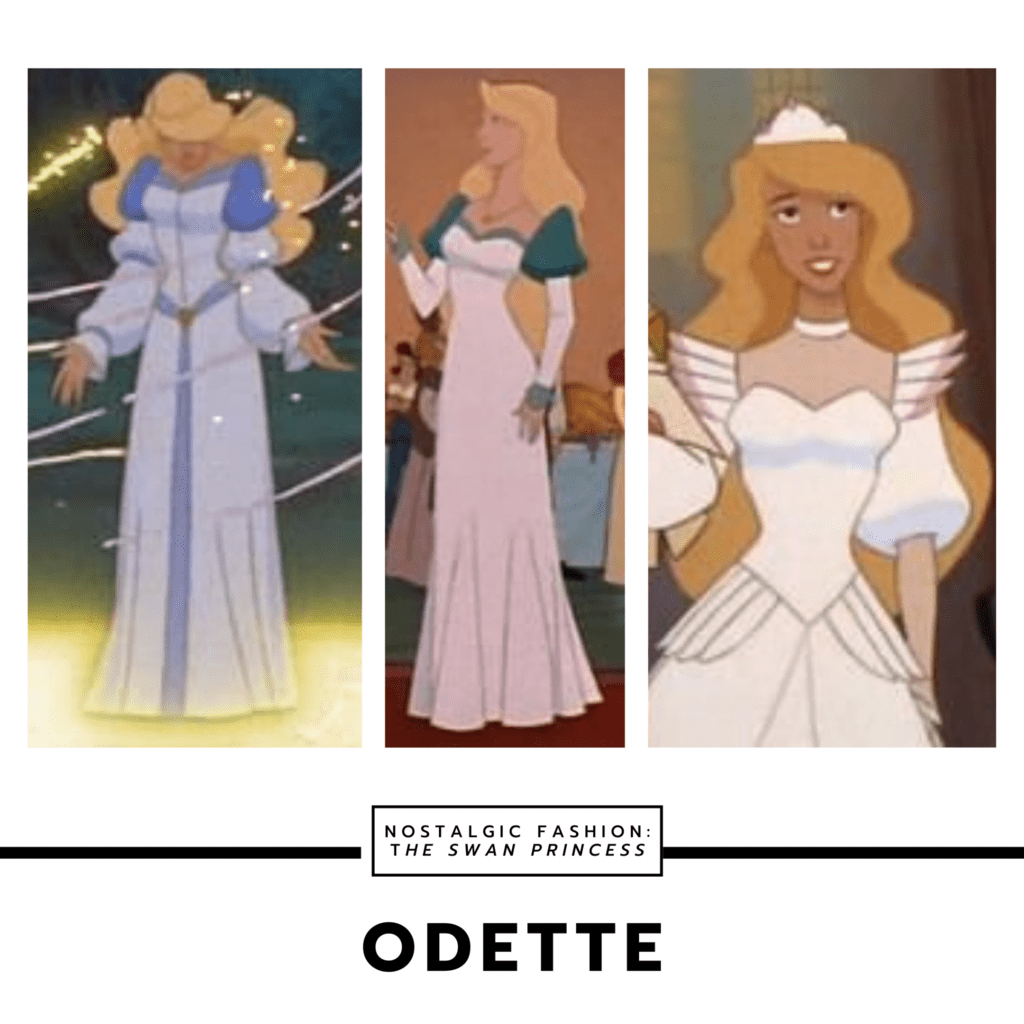 Odette is the eponymous Swan Princess and main character of the film.
Odette is a damsel in distress for most of the movie, but this is because the spell she's under specifically prevents her from doing anything about it, since it can only be broken by Derek or Rothbart himself.
While Odette is beautiful and kind, her main character traits are her bravery and defiance.
She has a couple of wardrobe changes through the film (not to Thumbelina levels, though).
In general, her base color for every single one of them is white, alluding to her form as a swan. The white is usually complemented with teal, light blue and yellow or golden hues. Her capes are usually dark red or burgundy.
Odette's Style Recreation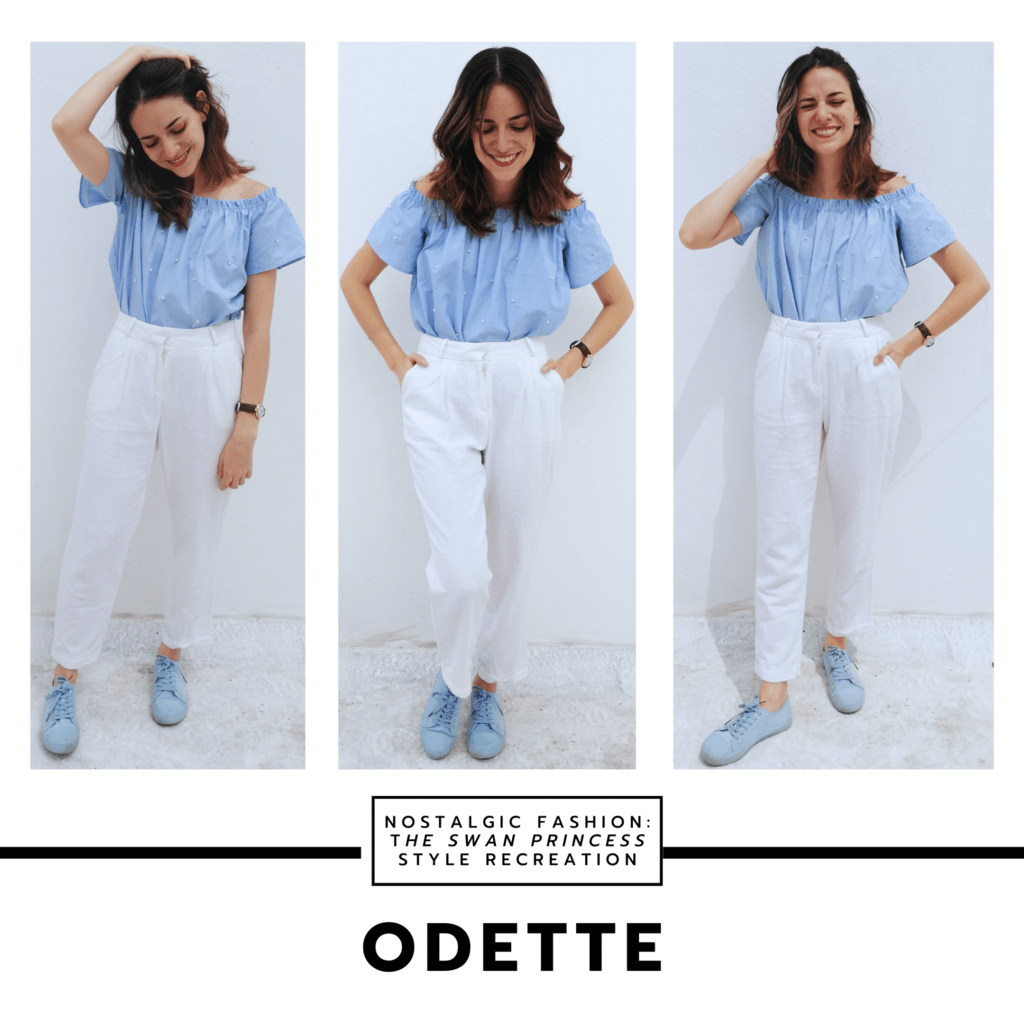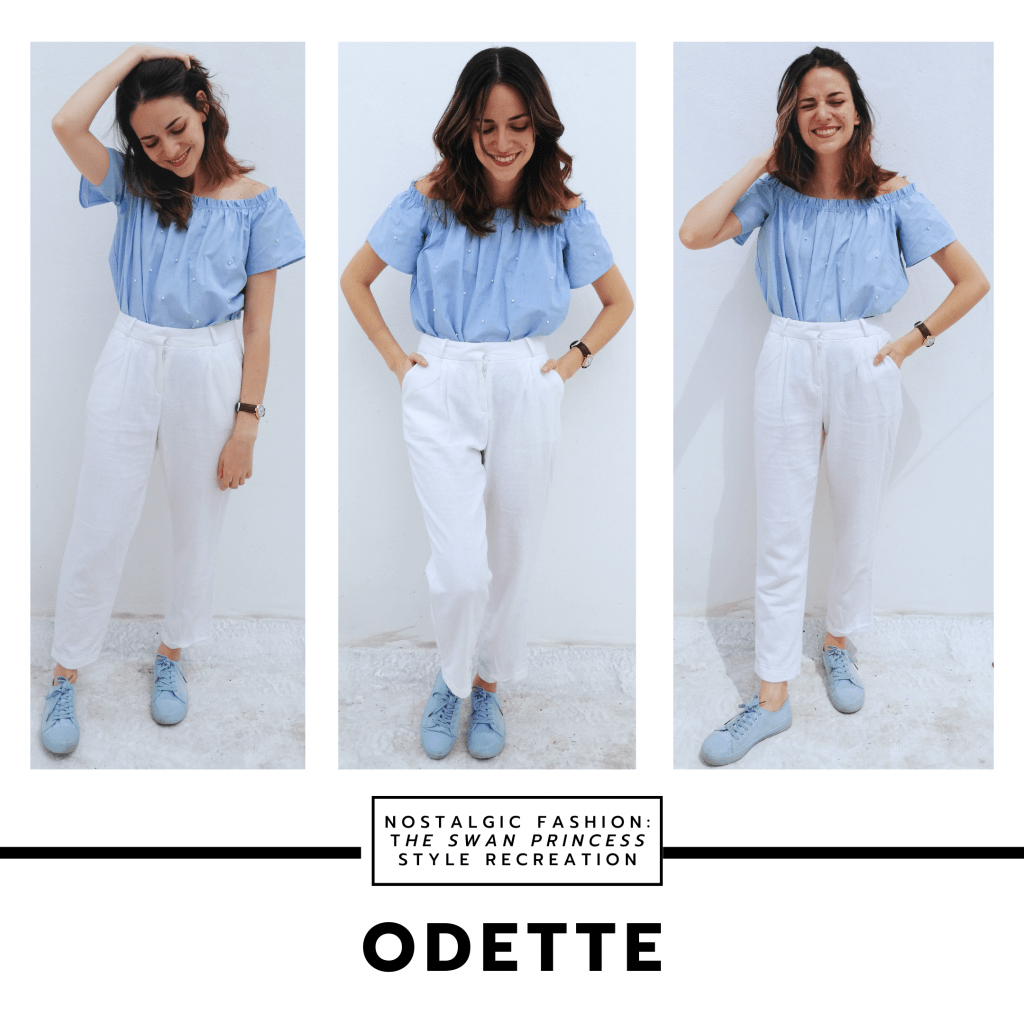 To create my look inspired by Odette, I wore an off-the-shoulder baby blue blouse with pearl details. I chose this blouse because I don't have any teal or white dresses, and because it is feminine and has interesting sleeves.
For pants, I wore a pair of white linen pants, in keeping with the color palette.
Finally, for shoes, I chose a pair of baby blue sneakers, since they're the only blue shoes I have and they happened to match perfectly with the blouse.
Odette's Style Inspiration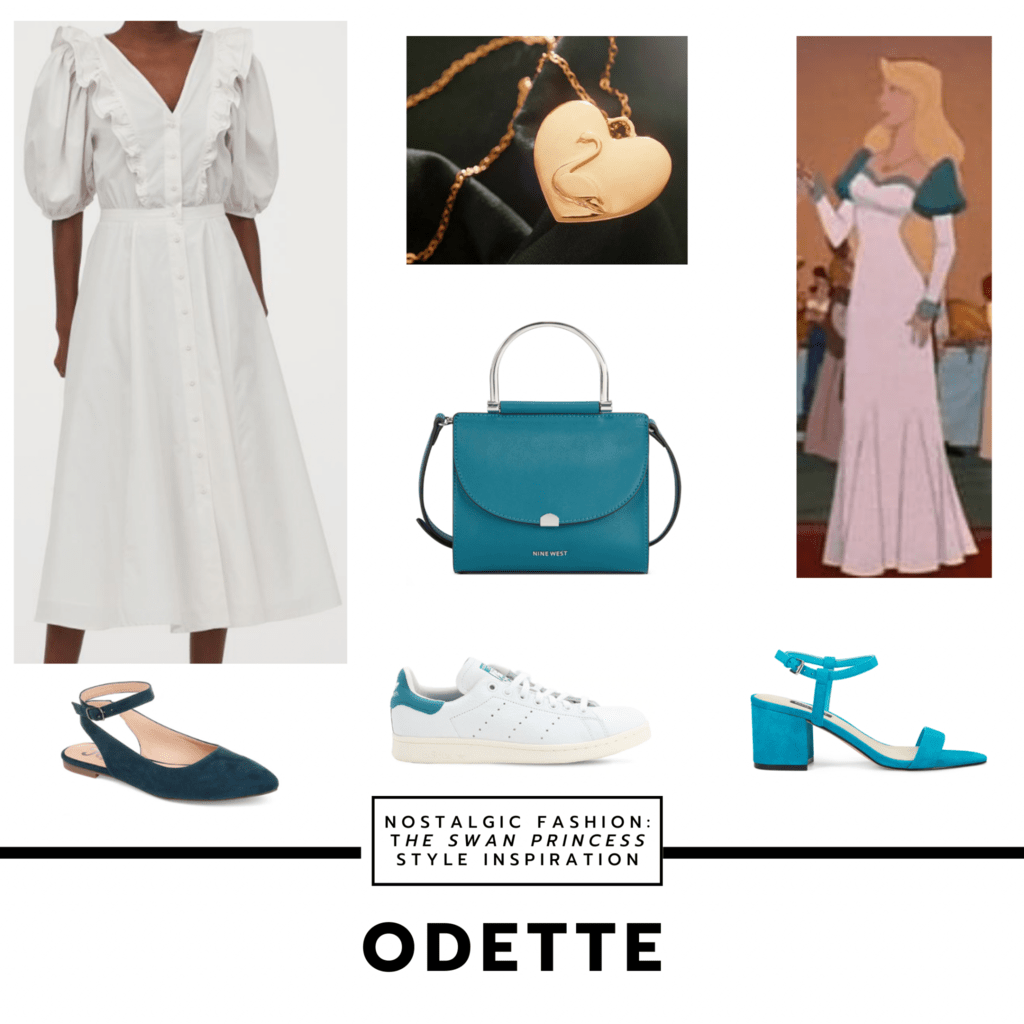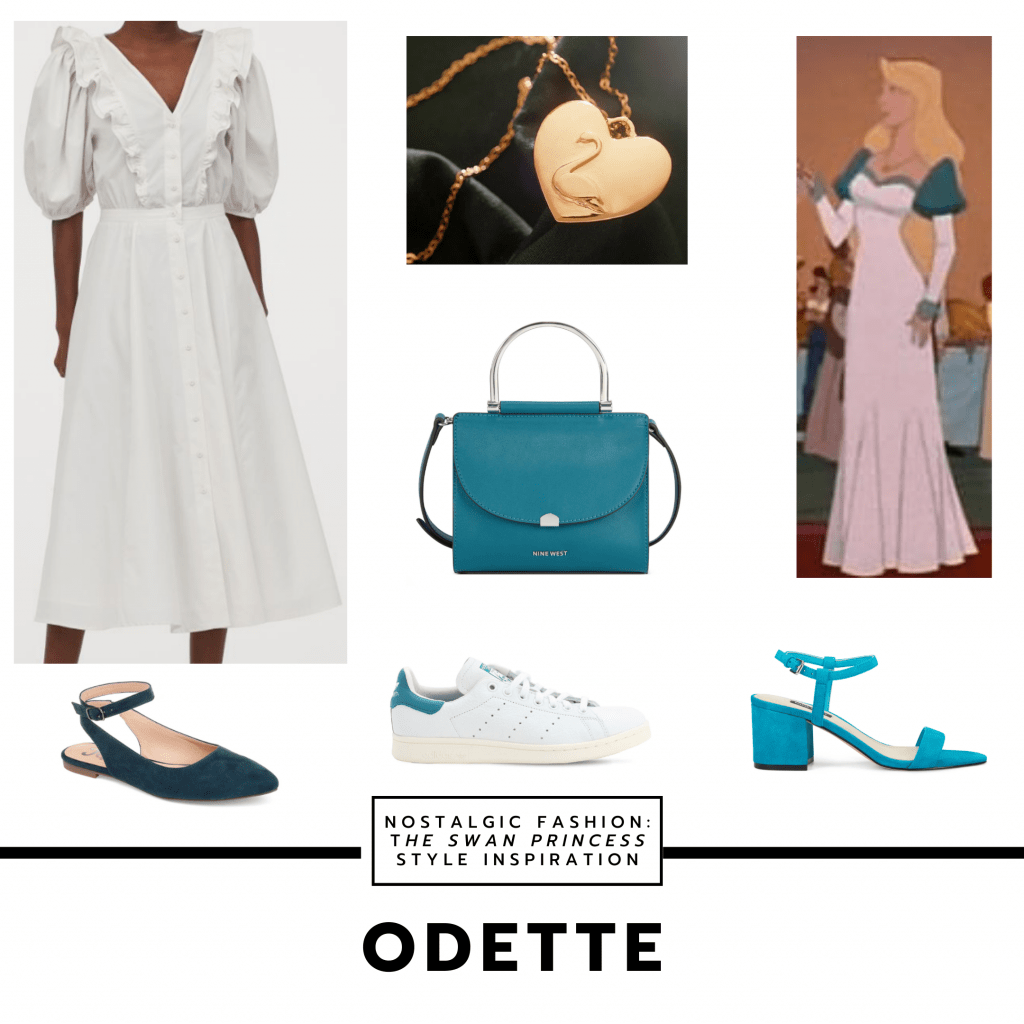 Products: Purse, Dress, Necklace, Sneakers, Flats, Heels
If you want to create a look inspired by Odette, there are a couple of things you need to keep in mind. First of all, white and teal (or light blue) should be your base colors. Secondly, there's no Odette without puff sleeves, so try to find a blouse or dress with them or similar sleeves. And finally, she's very feminine but she also has a tomboy streak, so you can experiment with that side of Odette as well.
For this look, try wearing a white midi dress with puff sleeves as a base for the outfit. Use a structured purse in teal to add a pop of color and follow Odette's color scheme.
For shoes, go with what makes you comfortable or is appropriate to what you're doing: you can wear a pair of teal flats or low heels, or even a pair of white sneakers with teal details.
To finish it up, wear a heart shaped necklace to emulate Odette's necklace. The necklace linked above is a replica of hers from the film, so you can actually have the same one.
2. Prince Derek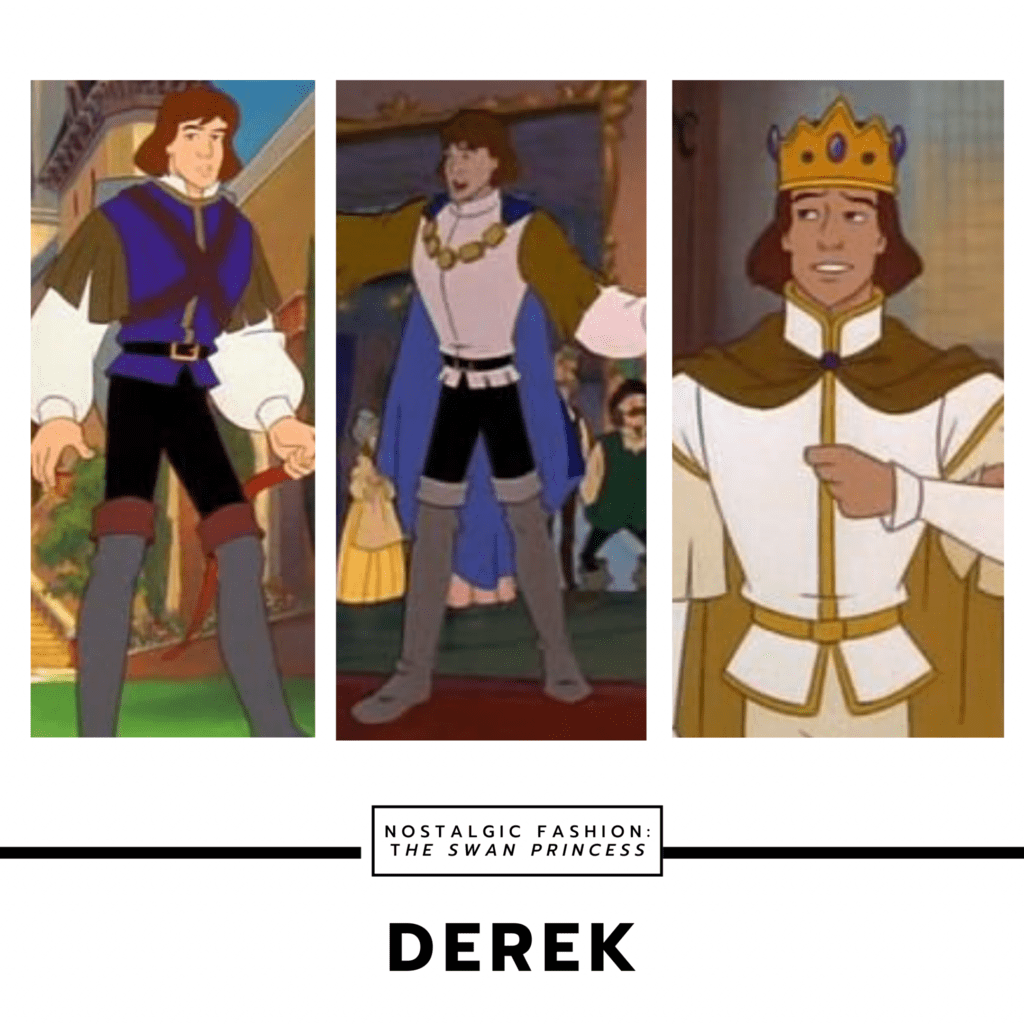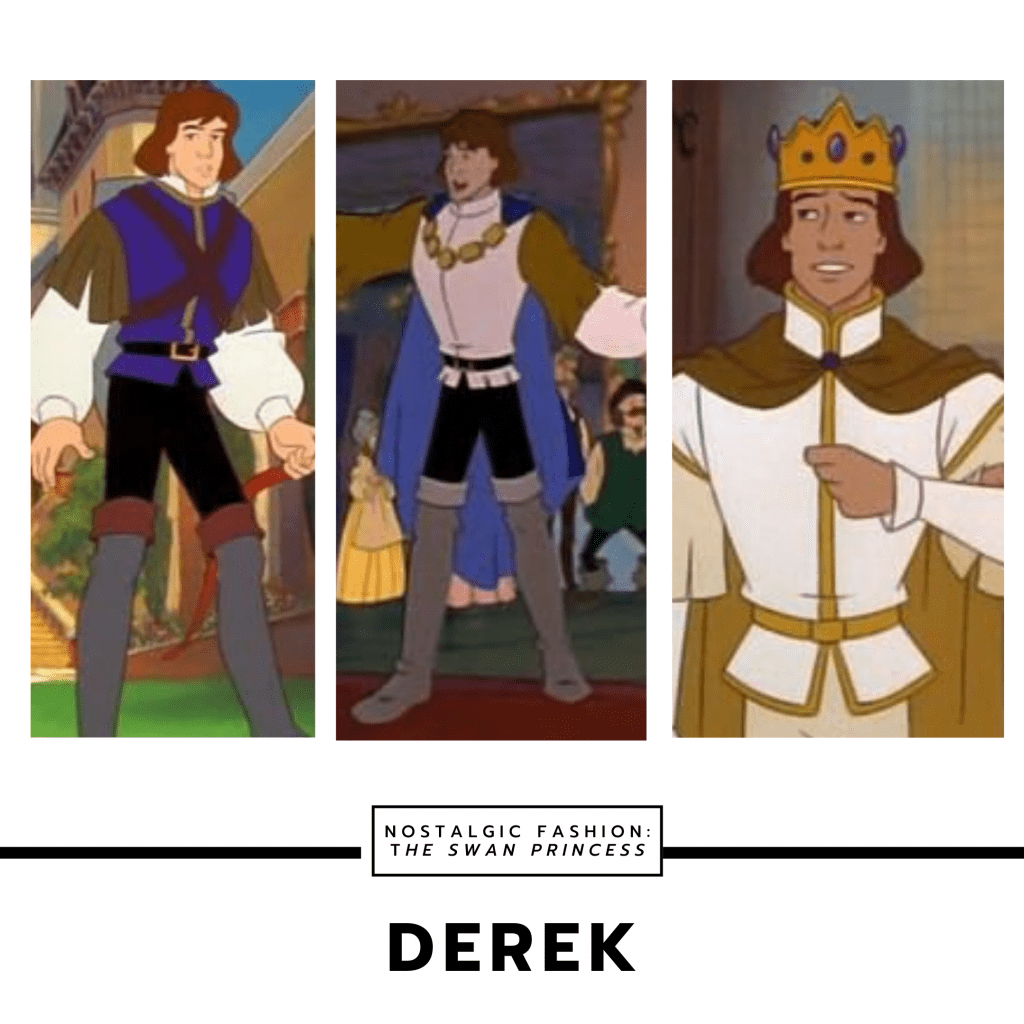 Derek is the deuteragonist of the film. He is the prince of a neighboring kingdom and the love of Odette's life. Although he starts out as a bratty boy, Derek becomes a good man and strong warrior.
Perseverance is one of his major traits: he only becomes as strong and skilled as he does because he practices every single day and he never stops looking for Odette.
Just like Odette, Derek has some outfit changes through the film, but his color story remains the same. Since he is a prince, he is mostly seen in royal blue and white, with black, grey and gold as complementary colors.
Prince Derek's Style Recreation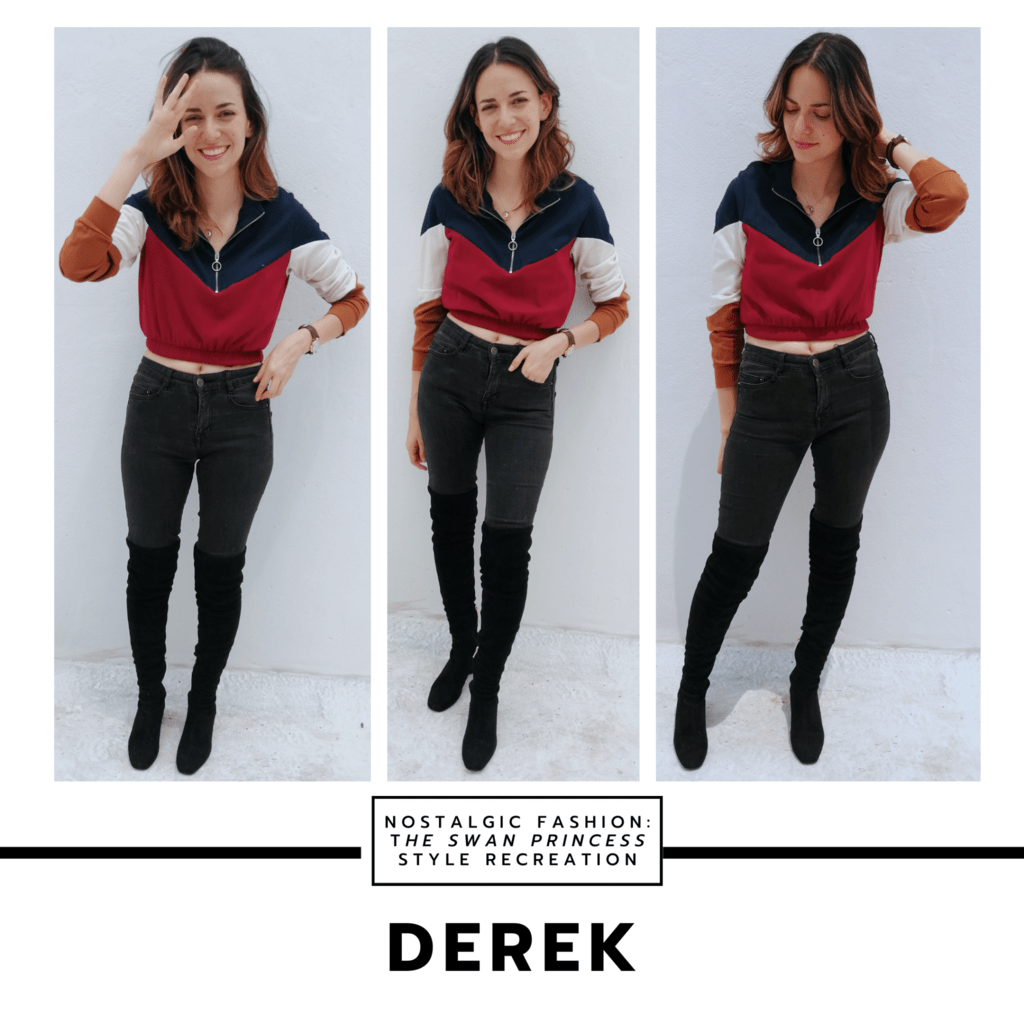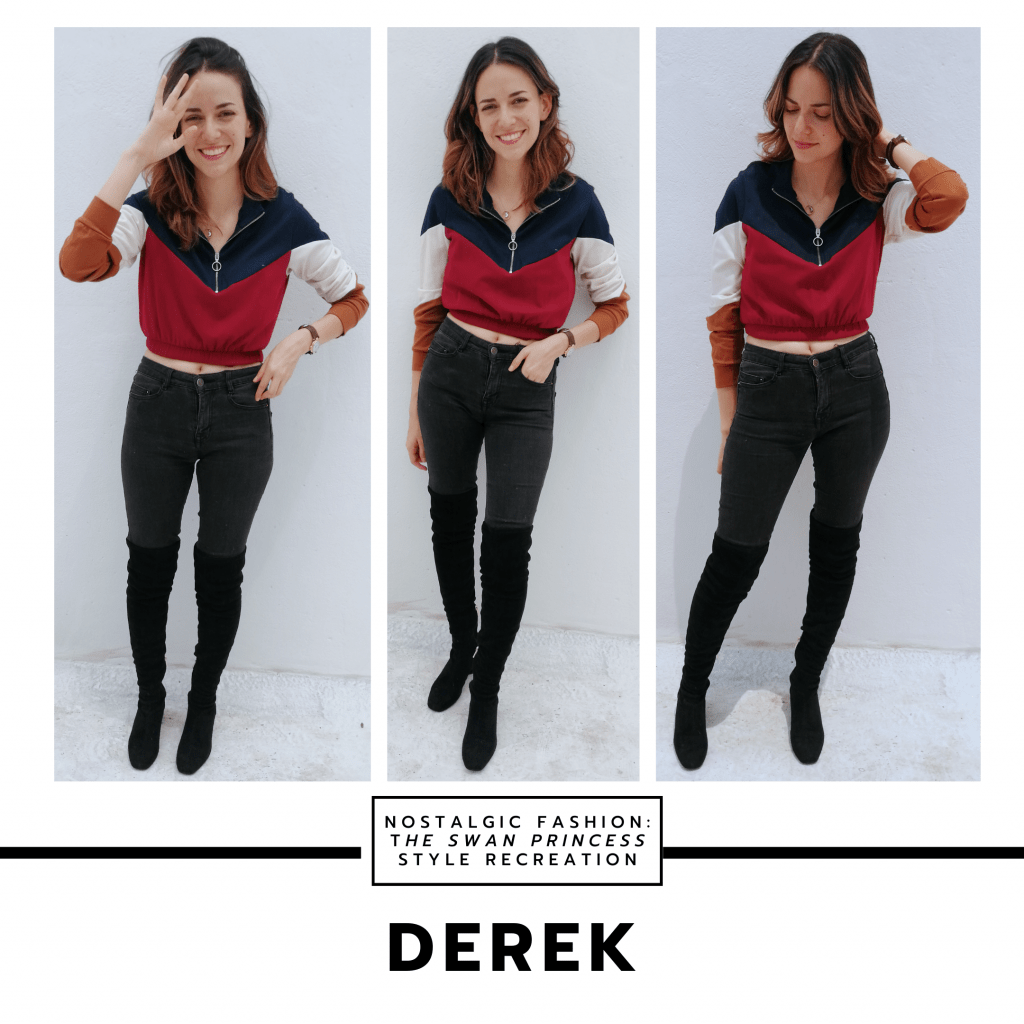 To create my Prince Derek look, I had to experiment and be very imaginative to pull it off.
For the top, I have a color-block athletic sweatshirt. It has red, but the rest of the colors are on point for Derek. (Fun fact: The sweatshirt is actually a dress, I just tucked in the skirt to turn it into a top.)
On the bottom, I wore a pair of black jeans and for shoes, I rocked a pair of black over-the-knee boots.
Prince Derek's Style Inspiration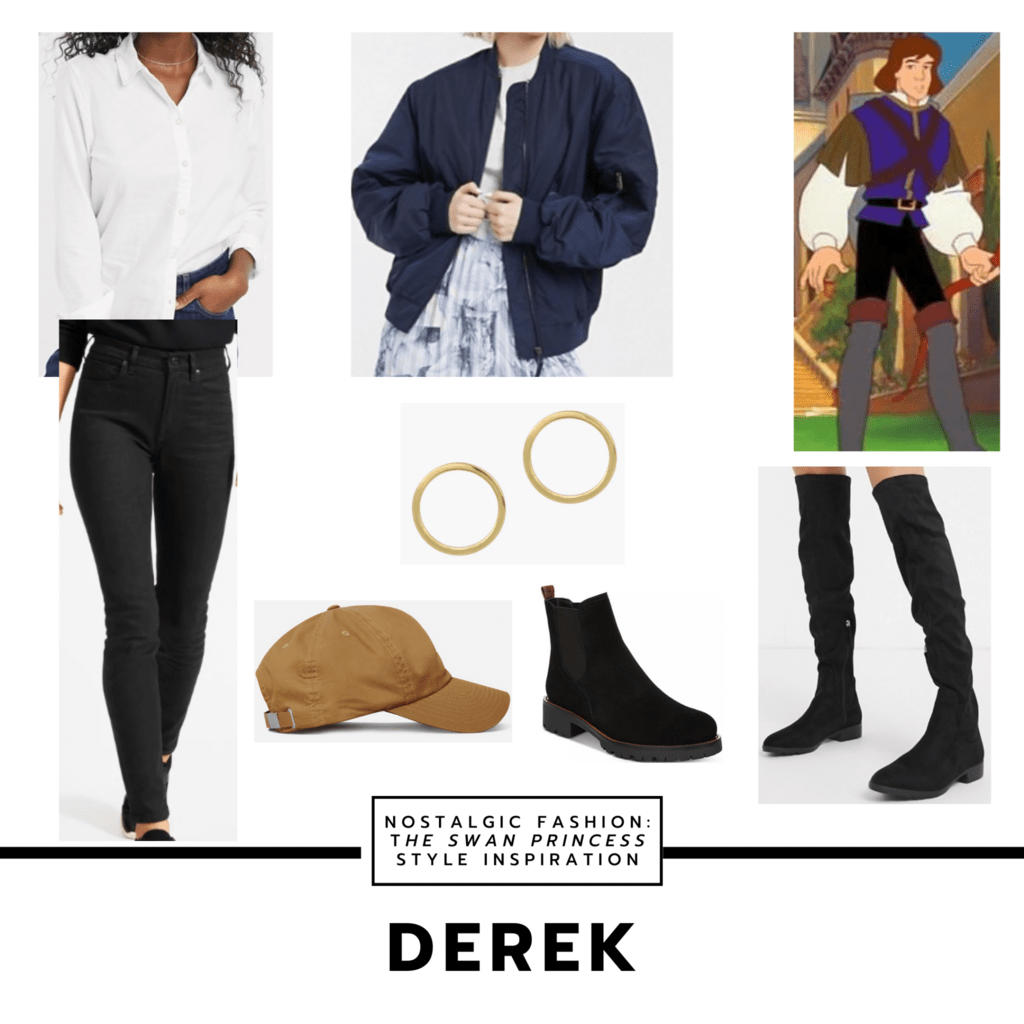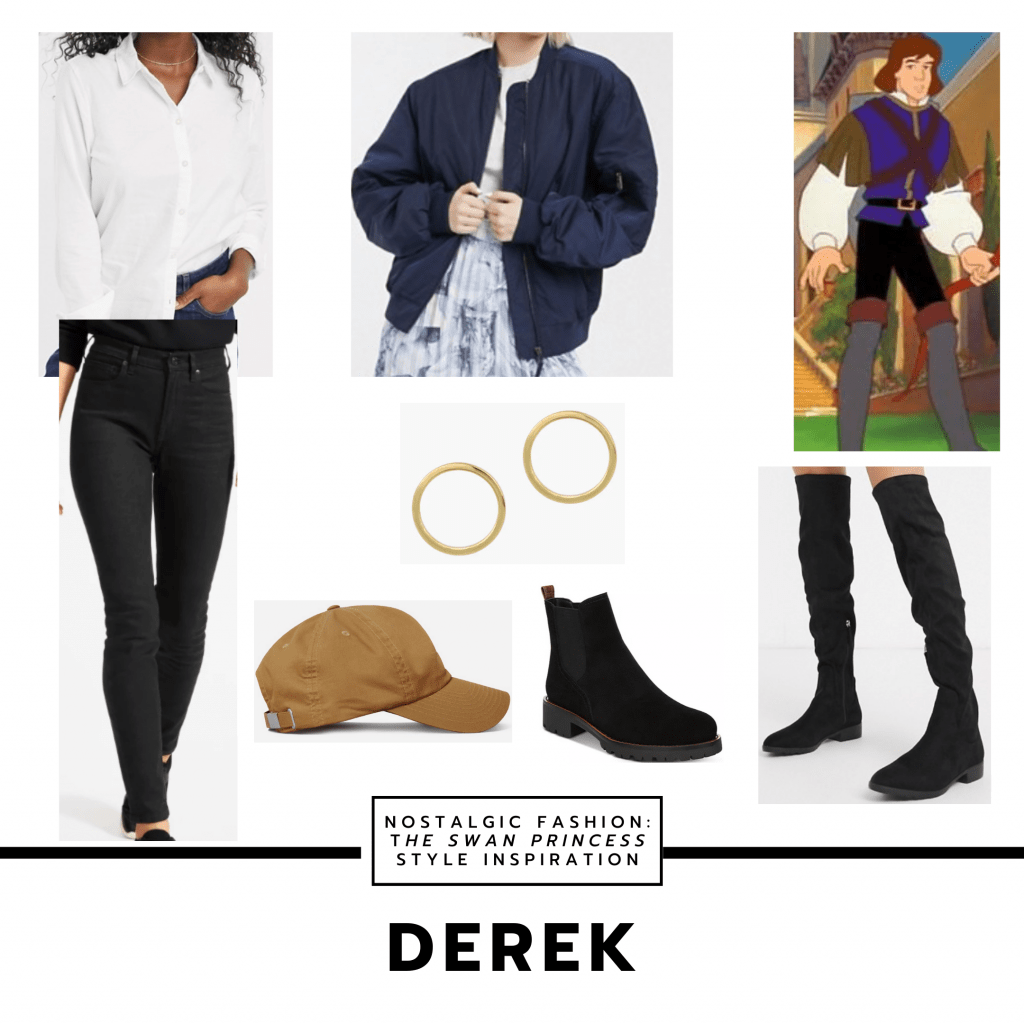 Products: Jacket, Shirt, Jeans, Booties, Over-the-Knee Boots, Baseball Cap, Earrings
You can easily create an outfit inspired by Derek. Most of his color scheme translates to neutral colors in real life, so any color combination would work.
My tips for you are to wear a white shirt on top and black on the bottom, since that's his base in every outfit he wears. Play with the rest of the colors with layers and accessories.
For this look, try pairing a white Oxford shirt as a top and black skinny jeans as a bottom. To add Derek's royal blue, layer it with a blue bomber jacket.
For shoes, depending on your own comfort and style, you could wear a pair of black ankle boots or black over-the-knee-boots.
Finally, accessorize with dark yellows items, like a mustard colored baseball cap to emulate his crown and athletic tendencies, and golden jewelry, like a simple pair of round studs.
3. Rothbart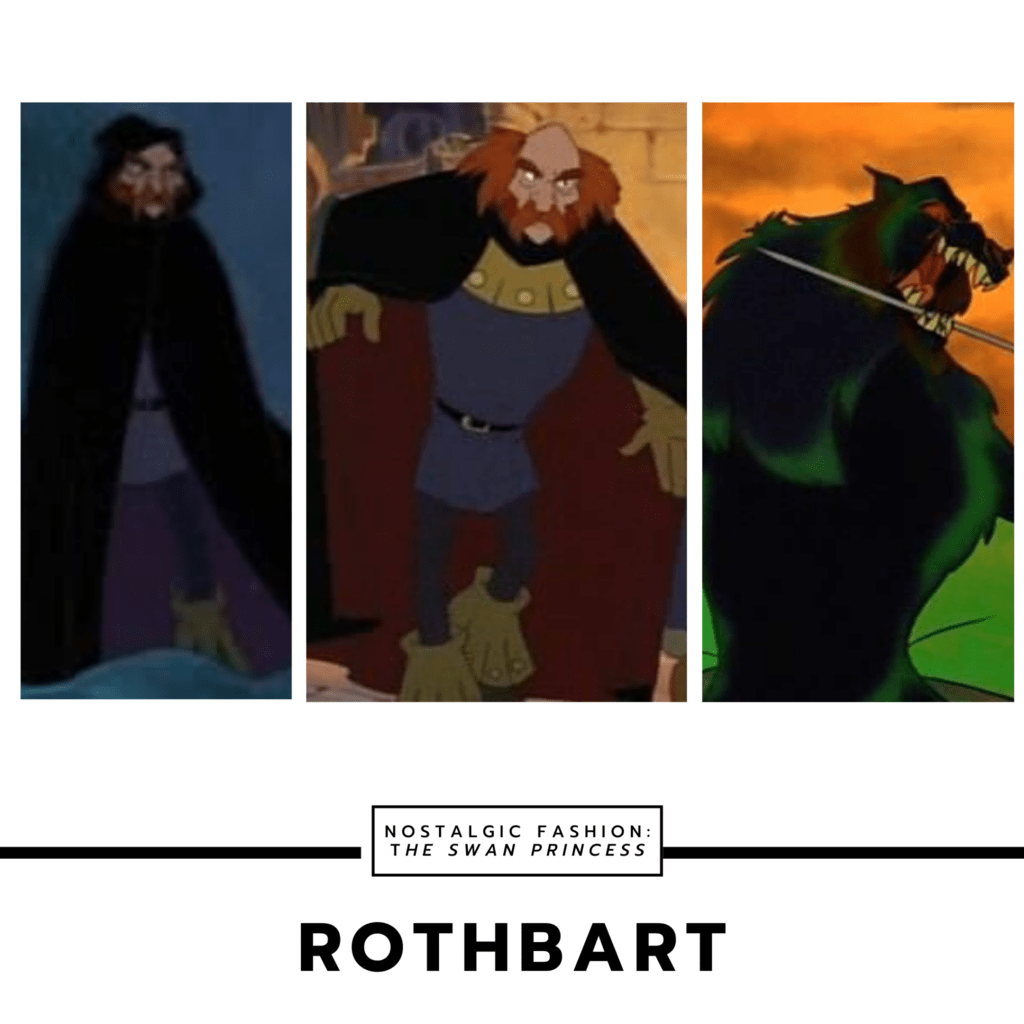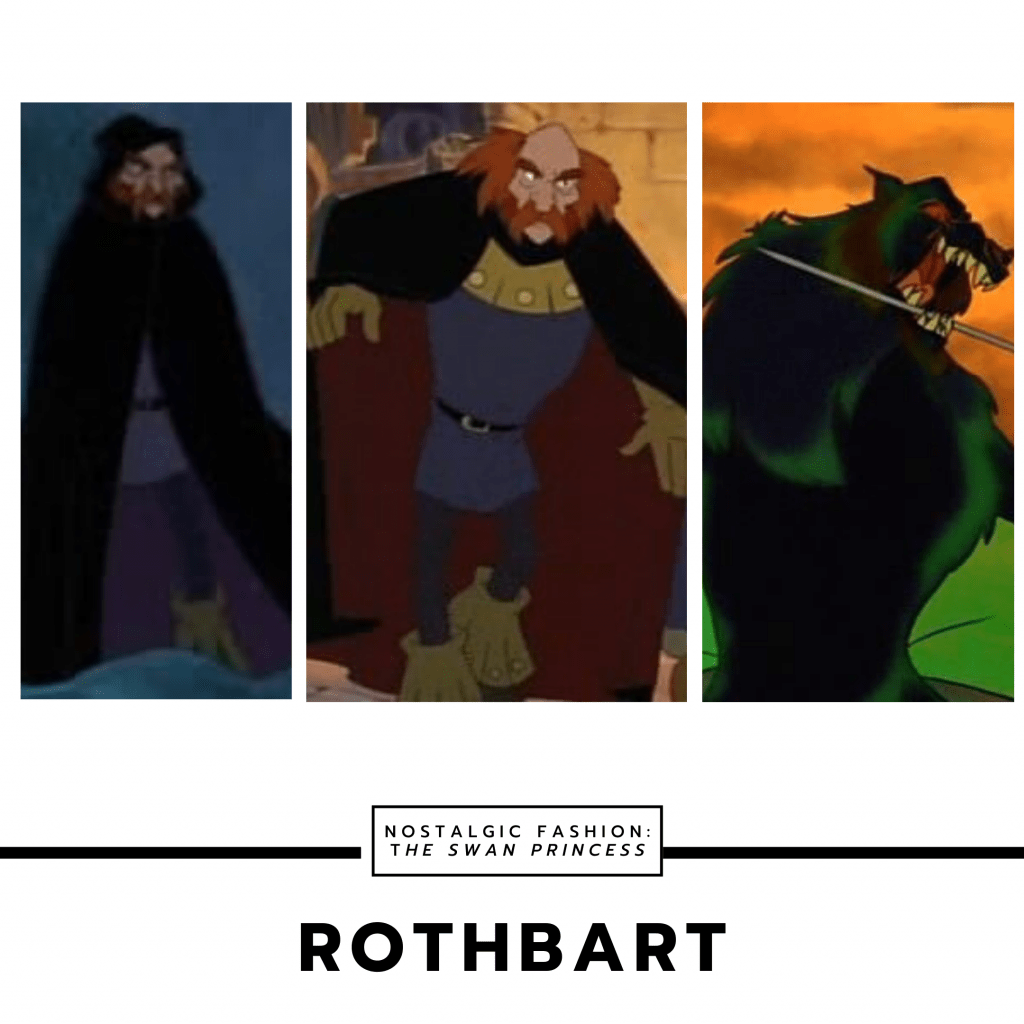 Rothbart is the main villain of the film and his presence is felt through the rest of the movies. One of his first scenes involves murdering the king and kidnapping Odette, which establishes just how much of a threat he is.
While he can be polite and even funny at times, he is, without a doubt, a ruthless, sinister and capable villain who doesn't leave much to chance.
Rothbart doesn't have wardrobe changes like the heroes of the film, but he transforms into a monstrous fruit bat with eagle legs.
In his human form, he is rarely seen without a black cloak, making it his base color. The clothing underneath, however, is much brighter and includes navy blue, burgundy and golden hues as complementary colors. As a monster, the overall color is black with neon green and bright red details.
Rothbart's Style Recreation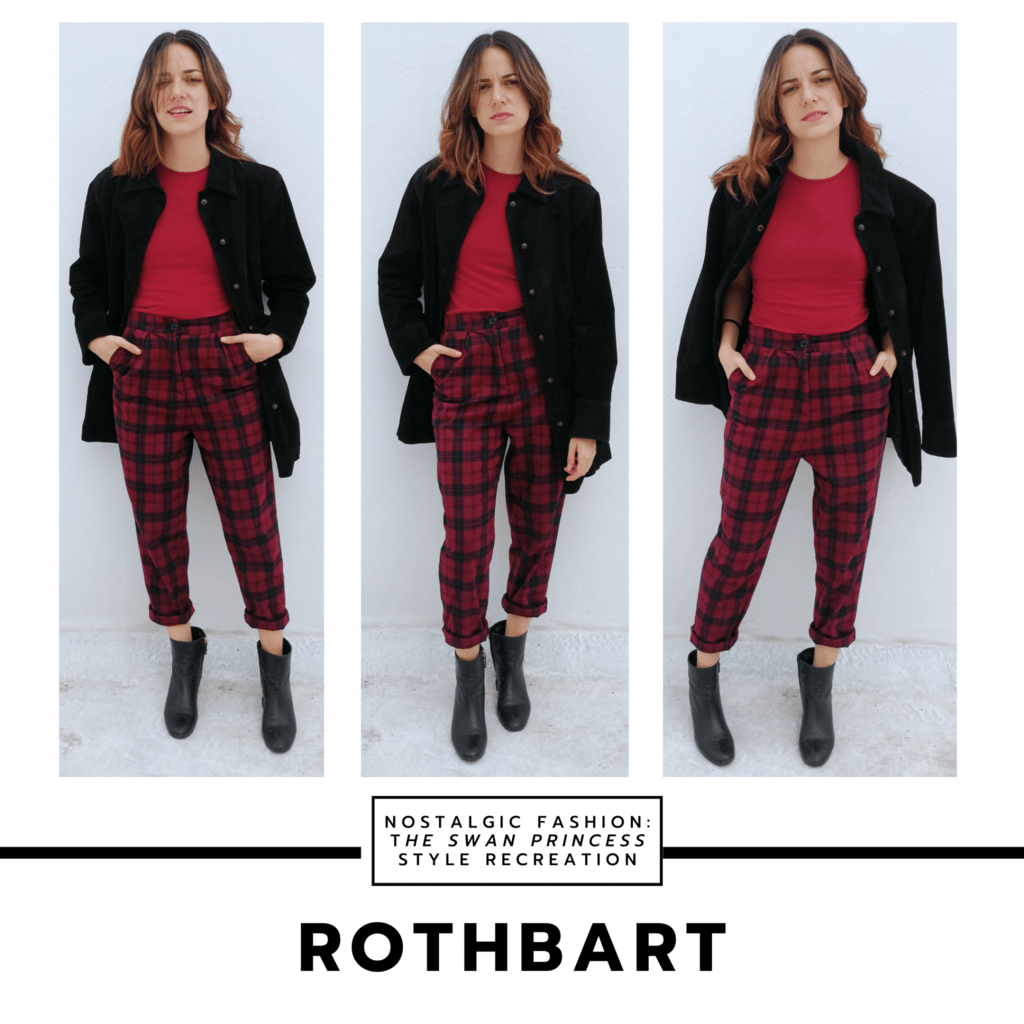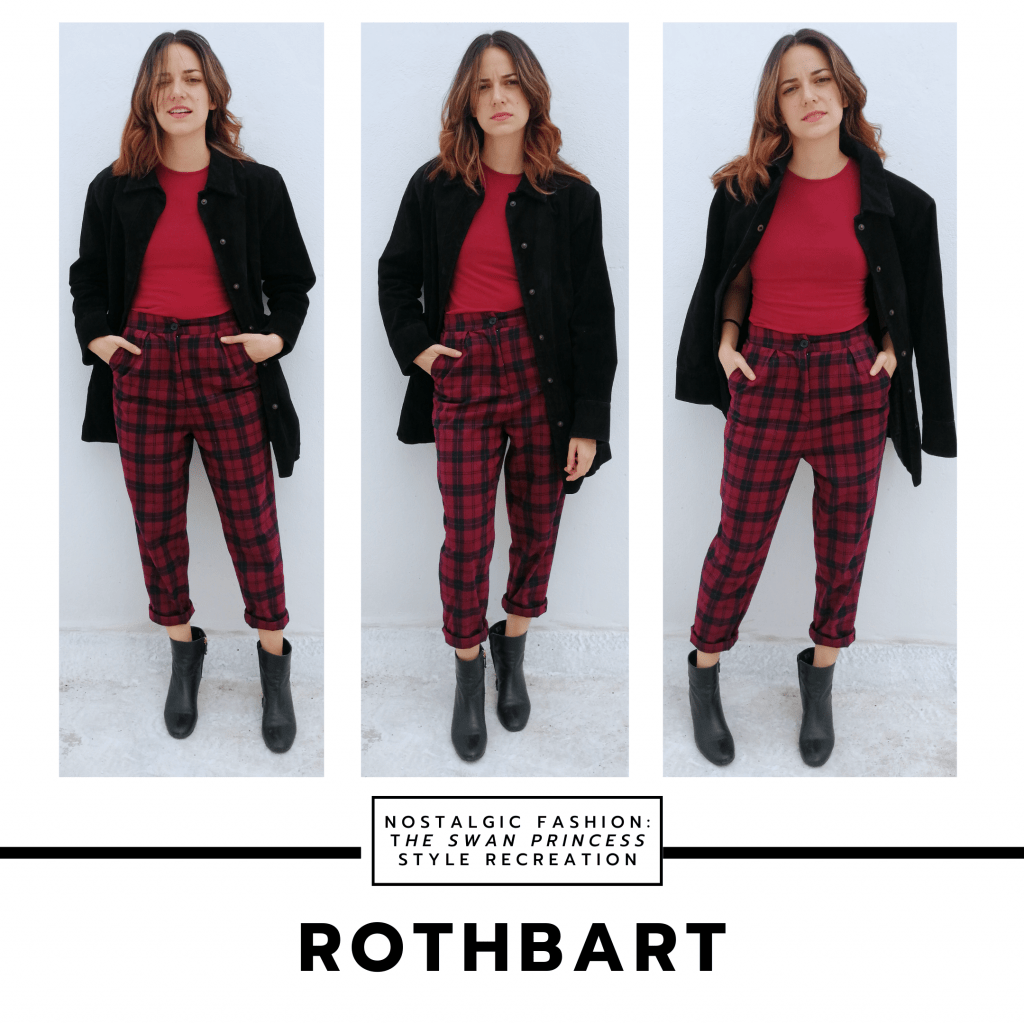 My look is inspired by Human-Rothbart. For the base of the outfit, I wore a burgundy crop top and burgundy and navy blue plaid pants. To add the 'cape' item, I used a suede black coat. Finally, my shoes are a pair of black ankle boots.
Rothbart's Style Inspiration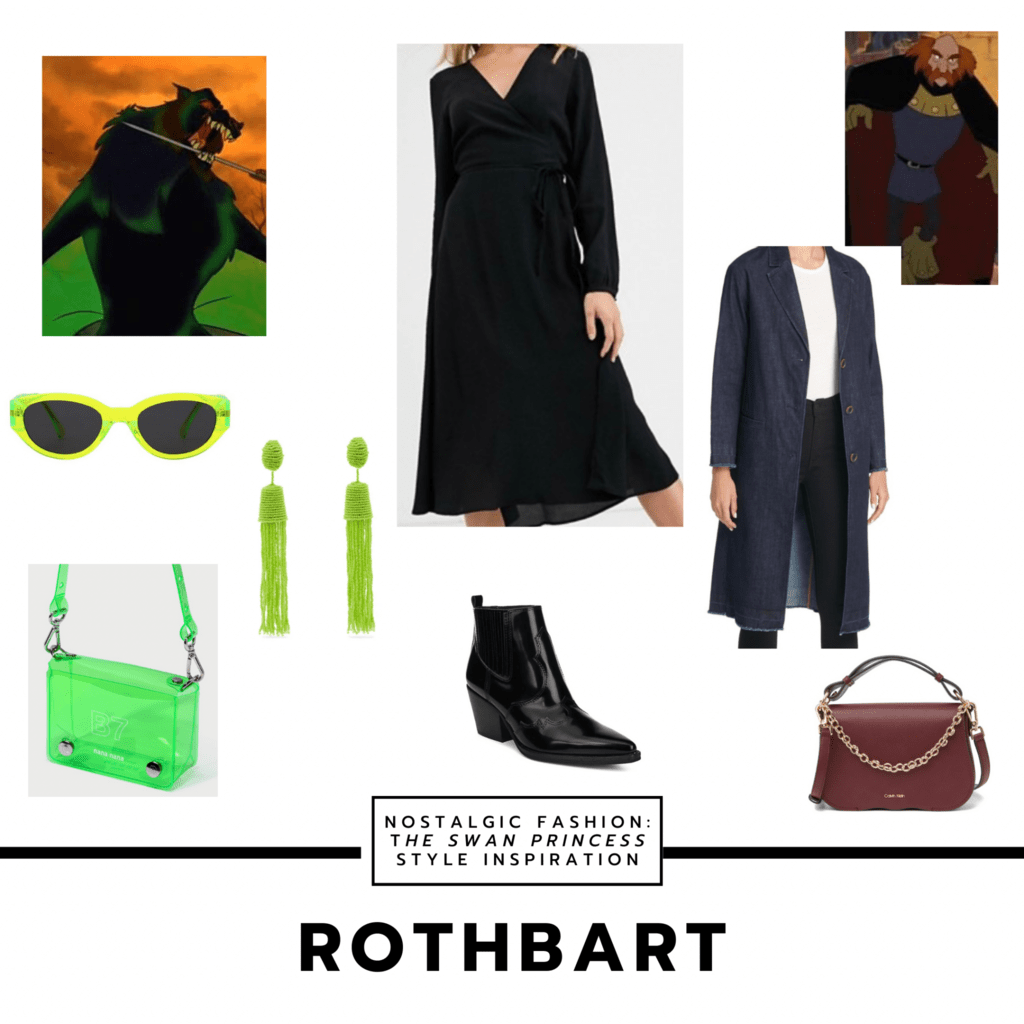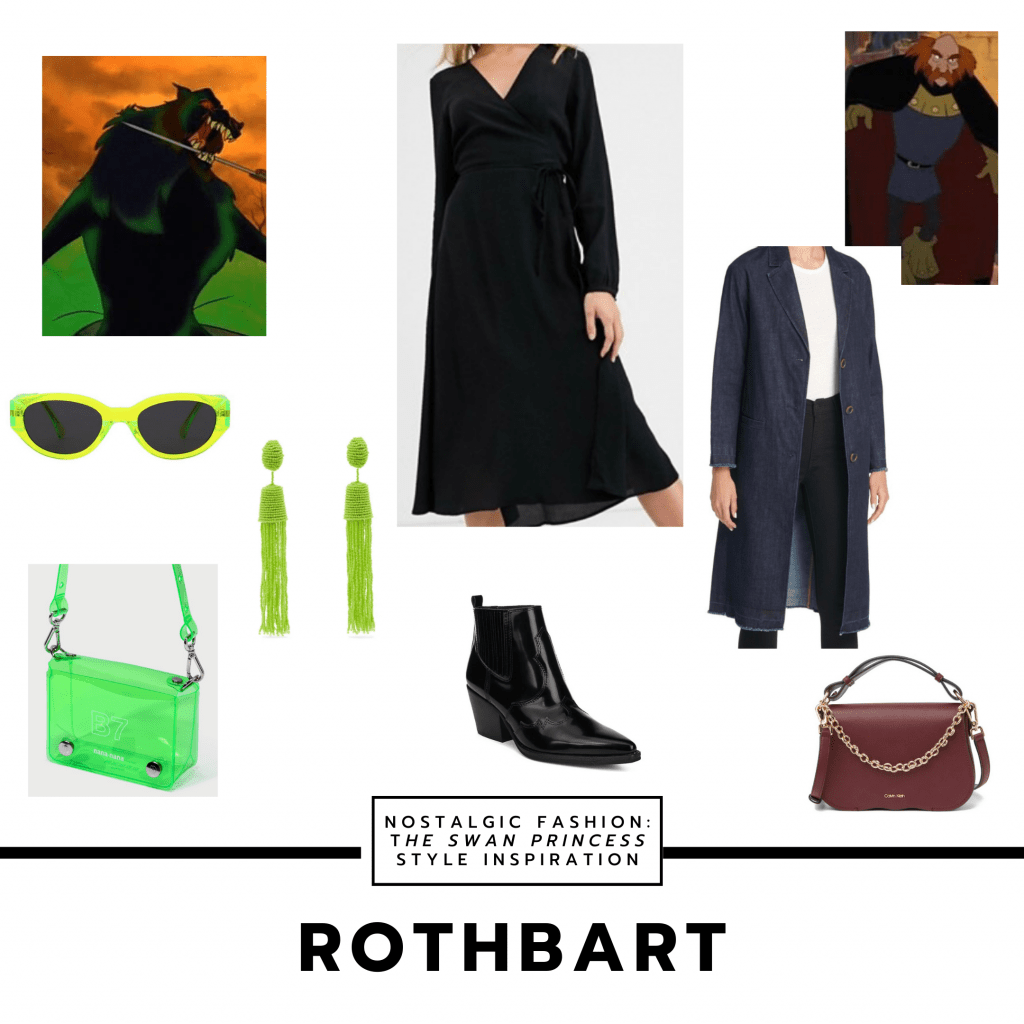 Products: Dress, Duster, Booties, Purse, Neon sunglasses, Neon earrings, Neon Bag
Rothbart is the character with the fewest outfits through the film, but he's also the one that gives you two different color schemes to choose from. If you want to create a look inspired by Human-Rothbart, the color story to follow consists of black with muted hues of blue and red. On the other hand, if you're getting inspired by Monster-Rothbart, you should go for black and neon green.
Here, I leave you two looks with the same base. Rothbart is DRAMATIC, so wear a black midi dress with a lot of movement to emulate this. For shoes, try a pair of black booties that have a patent texture to them. That's your base. Now, for Human-Rothbart, you can use a blue denim duster to emulate his cape, and finish with a dark red handbag with golden details.
For Monster-Rothbart, go for it with neon green accessories in different textures and hues. Try wearing a pair of neon green sunglasses and bead tassel-drop earrings. Finally, try a green see-through PVC bag to emulate his bat wings in monster form.
What do you think?
Have you seen 'The Swan Princess'? Do you like this movie? Which outfit would you wear? Do you have any movie suggestion for me to cover next? Let us know in the comments below!