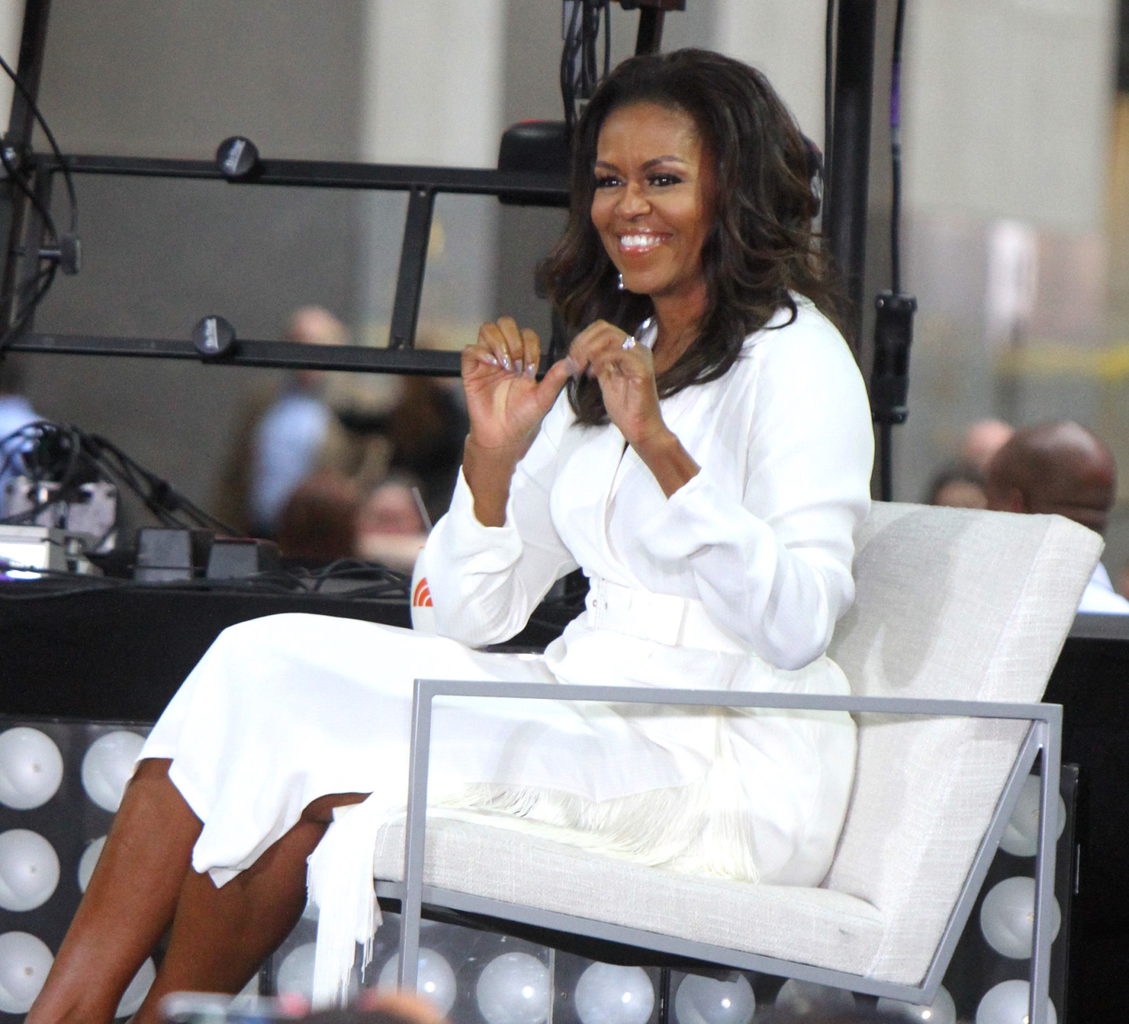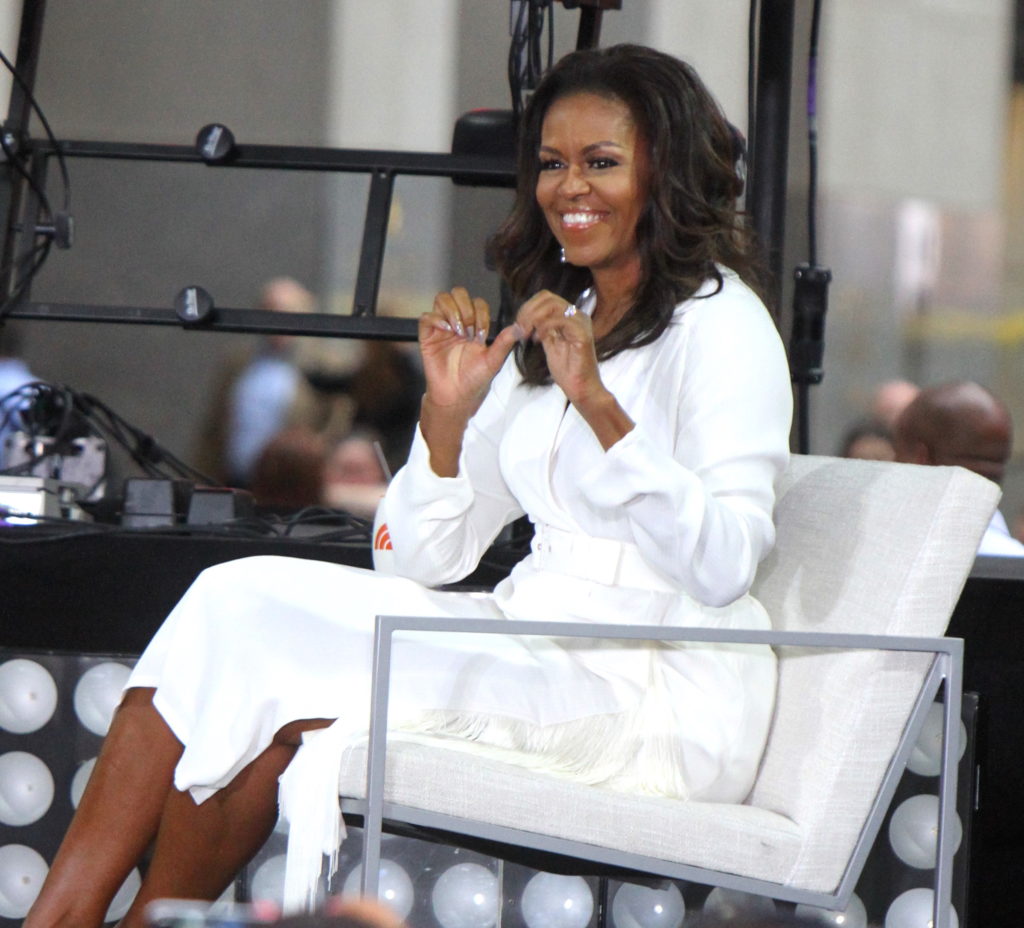 Michelle Obama is so popular that people introduce former President Barack Obama as "Michelle Obama's husband." Really, she is widely considered the most beloved public figure in the world.
And what is not to love? In the white house, she oozed cool mom vibes while simultaneously fighting against childhood obesity and bullying. I'm not even American, and I'm obsessed with her.
While no one is forgetting the OG Jackie O and her flawless style, Michelle isn't only trendy, she sets the trends. In every way she is bold, and her sense of style is no exception.
Female political figures are often scrutinized for their clothing choices, but Michelle doesn't leave room for scrutiny. Instead of dressing down, she dresses up for every occasion and by doing so shows young women everywhere to take ownership of what they wear.
The Three Golden Rules to Michelle Obama's style:
She is edgy: If you're not on trend, you should be setting a trend.
She loves to dress in color: Bright colors show a bright future.
Think sparkle: If it's not gonna be colorful, it has to shine.
So here is some style inspiration from the former First Lady, and fingers crossed, future President of Earth.
Michelle Obama Outfit 1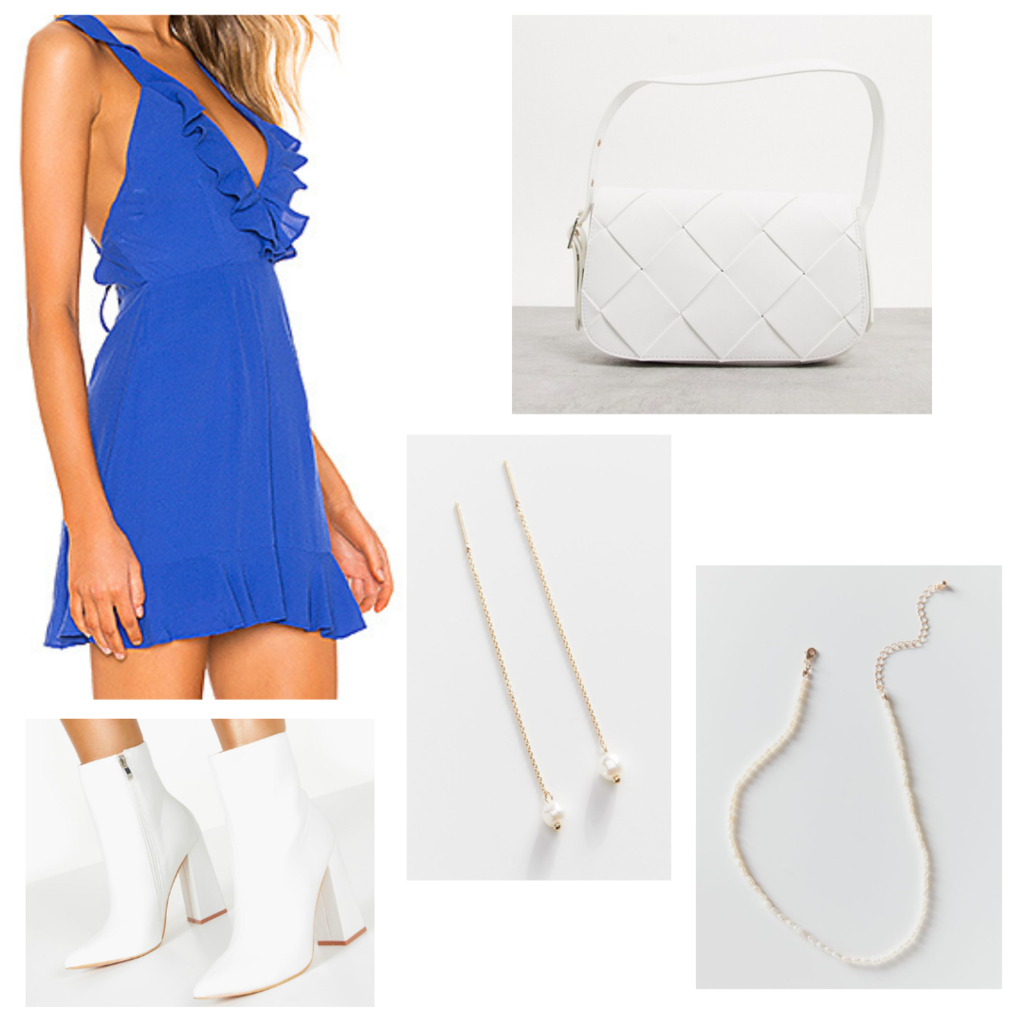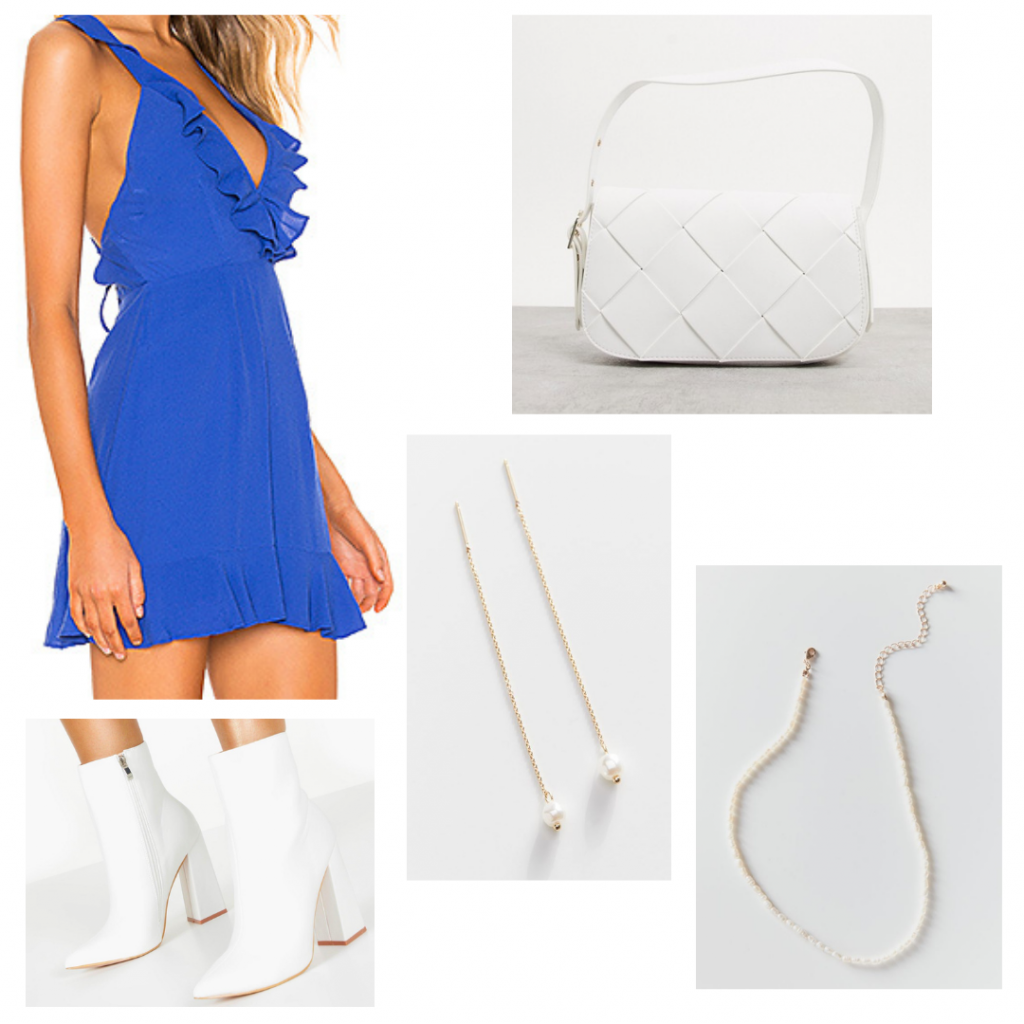 Products: Dress, Bag, Boots, Earrings, Necklace
Michelle Obama often wears dark blue dresses to special occasions, while I'm sure it is an ode to her party, it also looks amazing on her. Truth be told Michelle is rarely wearing something on the beige side of things. As someone who loves an earthy palette, swearing off neutrals is hard to do, but if Michelle is doing it, so am I.
Pair your dress with elegant pearls fit for a (first) Lady. Also accessorize with a single color to create a color blocking effect, another Michelle favorite trend. Wear this while going out for lunch with your friends.
Michelle Obama Outfit 2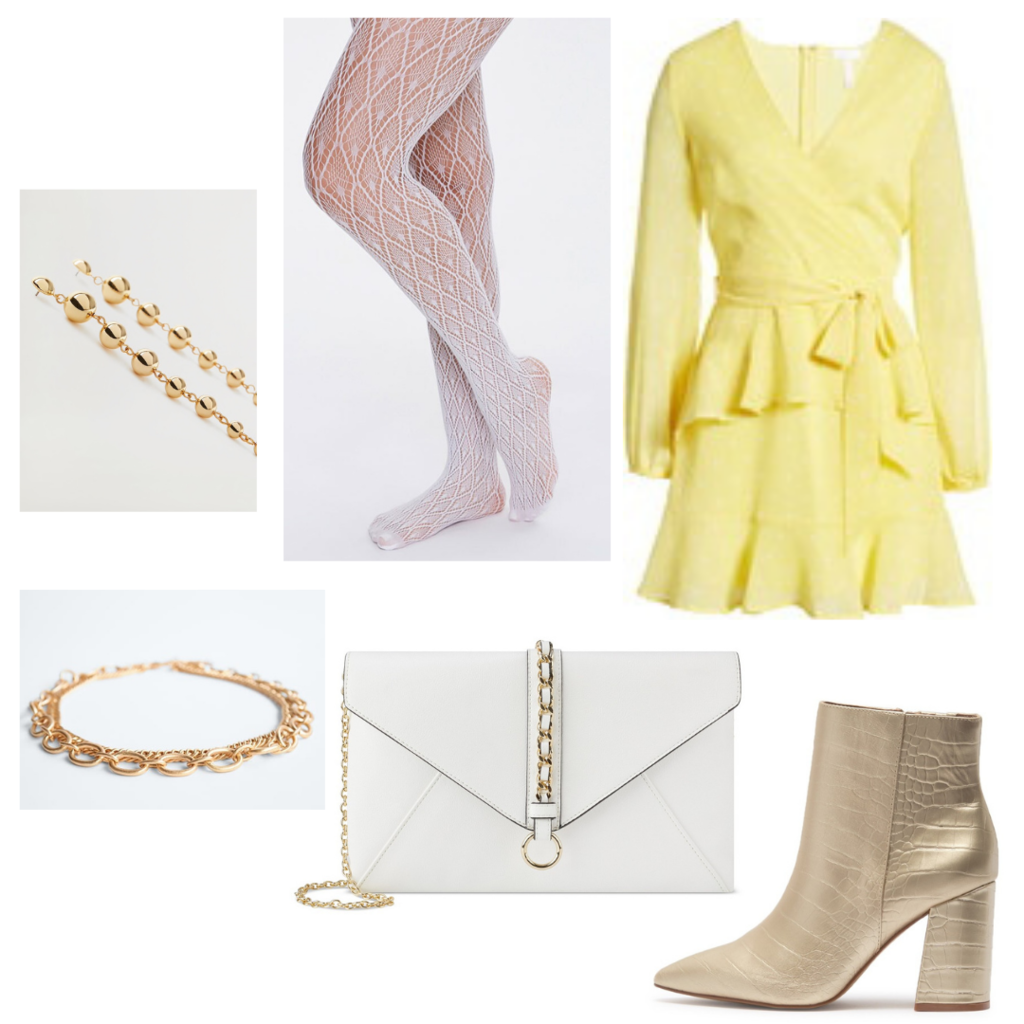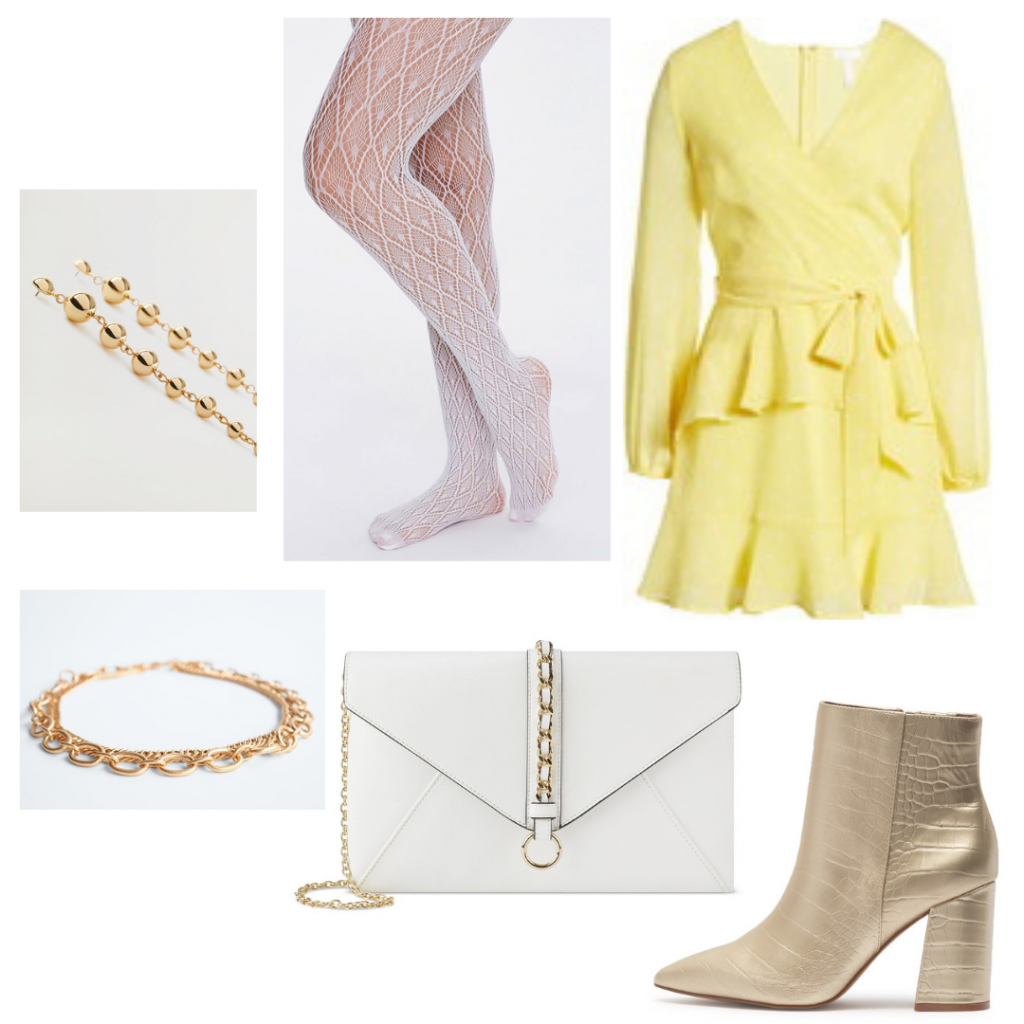 Products: Earrings, Tights, Dress, Necklace, Bag, Boots
The day Michelle Obama walked out with the sequin gold boots is easily one of the top 10 fashion moments of all time. Another day, another Met Gala worthy outfit.
I mean she was being interviewed by the woman that played Carrie Bradshaw for many years, but not even SJP could keep up.
Pair a yellow dress with some gold accessories, such as earrings, necklace and of course some gold boots. Since winter is coming, accessorize with on trend patterned tights. Perfect for a dinner or a cocktail party.
Michelle Obama Outfit 3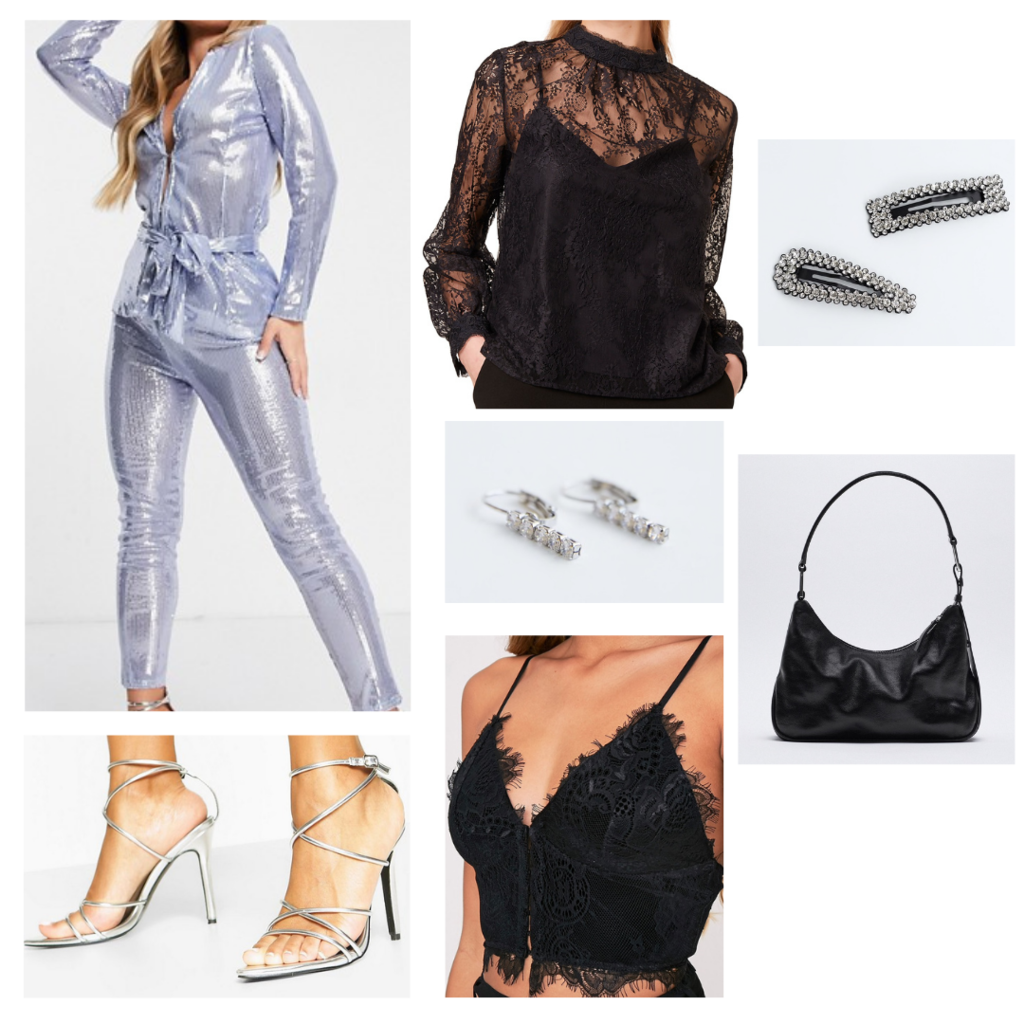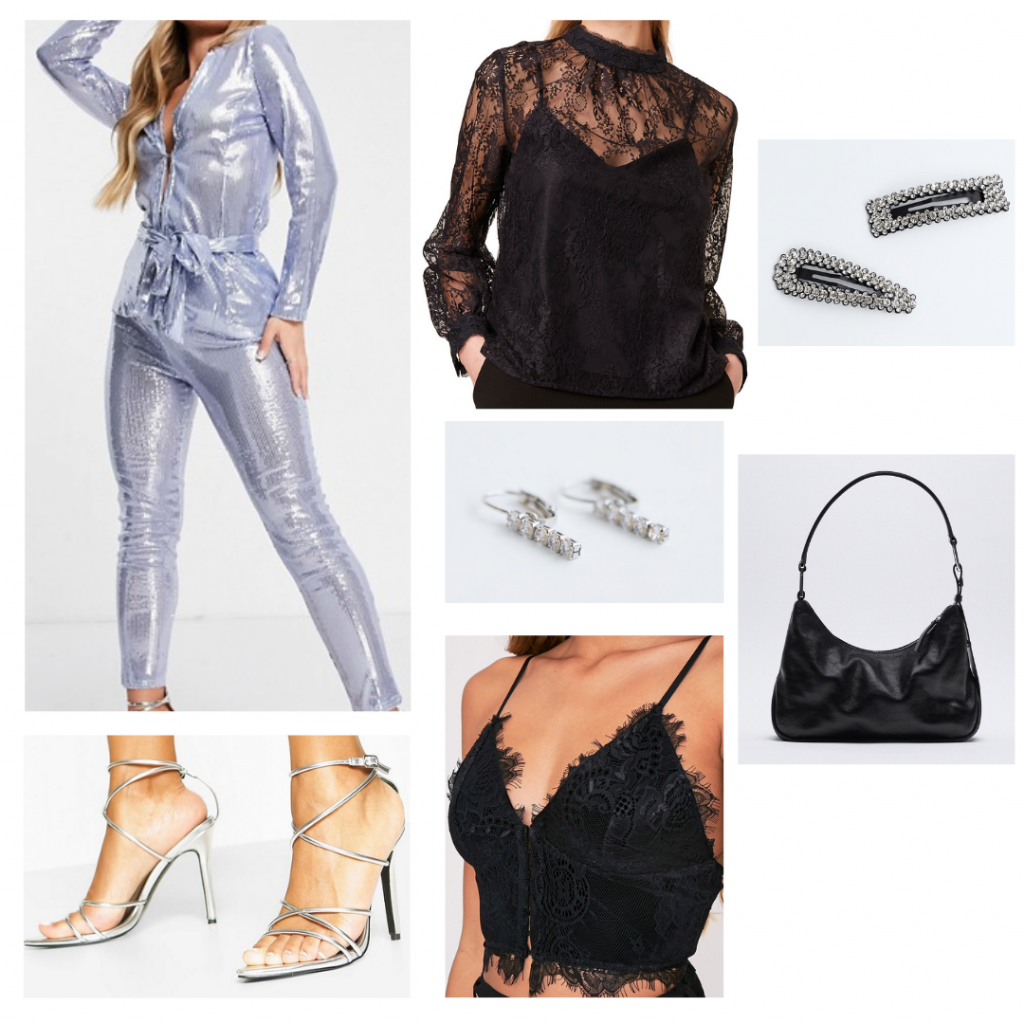 Products: Suit, Top, Hair clips, Earrings, Purse, Heels, Bralette
Michelle Obama joining the suit game is the best thing that's happened to suits since women started wearing them. And this silver suit is an absolute stunner.
Women added color, pattern and just overall beauty to the black and navy corporate world. But for a First Lady, a blue suit isn't enough. It has to be satin or sequined or leather.
Accessorize with silver heels and jewelry to bring out the sparkle in the suit and in you. If Michelle can't convince you to wear a suit, then no one can. Who says suits are only made for the boardroom? With a suit style this good, wear it out to dinner or to a party.
What is your favorite Michelle Obama trend?
Many women in power choose to play it safe fashion-wise, and it makes sense because instead of them being judged by their arguments they're judged by what they wear. But Michelle has managed to make it clear through her clothing choices that she isn't here for that because no one dares judge a woman dressed like a queen.
What outfit do you want to steal from Michelle Obama? What trend should she wear next? Let us know!