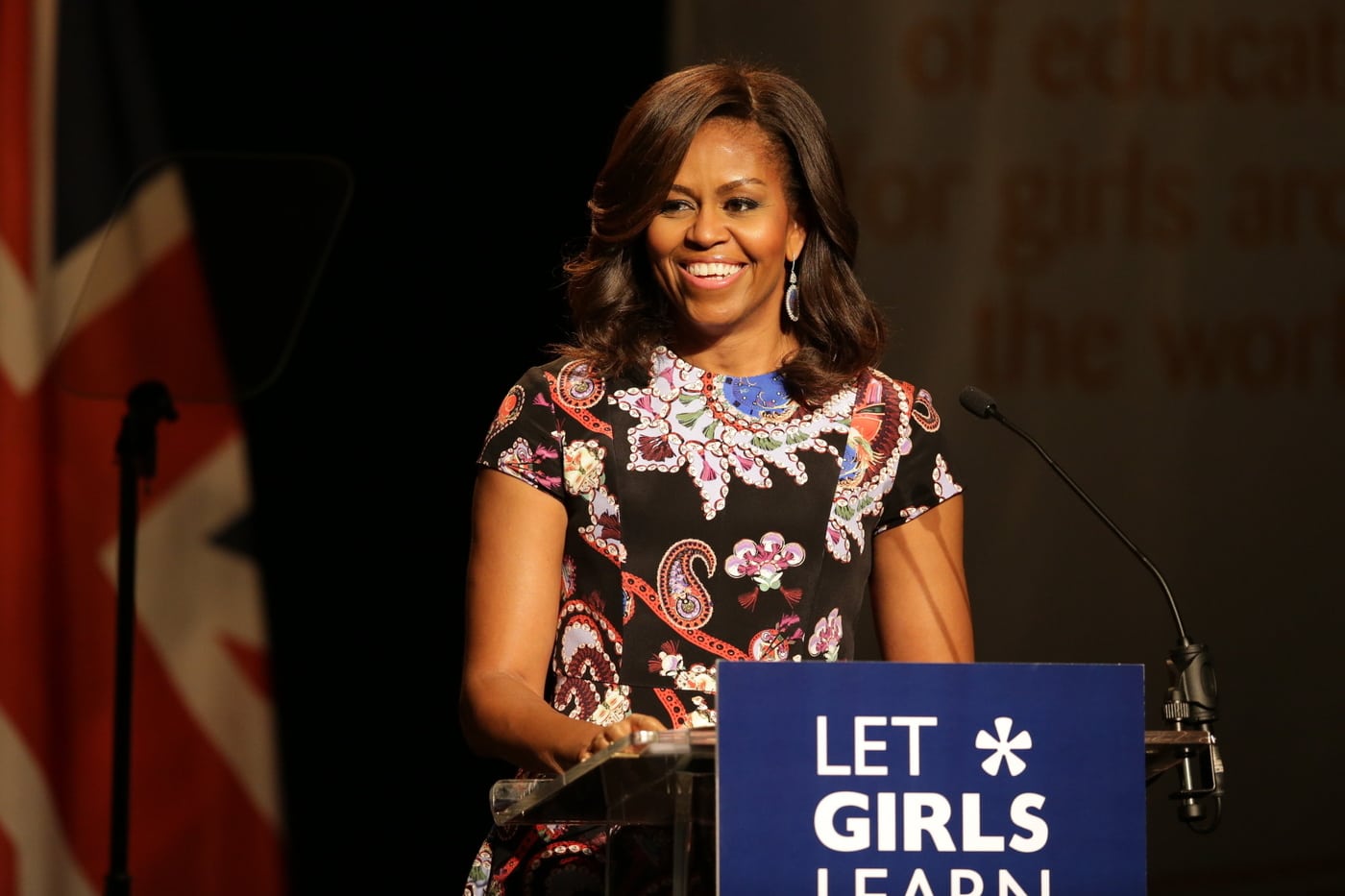 She may be on her way out of the White House, but she'll never depart from the public's sartorial eye (or our hearts).
To celebrate Michelle Obama's eight years of fashionable attire in the White House (alongside eight years of tireless crusading against childhood obesity and unequal educational opportunities through her FLOTUS campaigns), we wanted to dedicate this celebrity-inspired post to her.
[Note: Because the outfits are largely based off of warm weather outfits, you will need to add a coat or other piece of outerwear to your look for winter wear. Also, if you're looking for more Obama fashion inspiration, check out our article on Cute College Outfits Inspired by Michelle Obama's Style.]
Style Inspiration #1: Feminine & Floral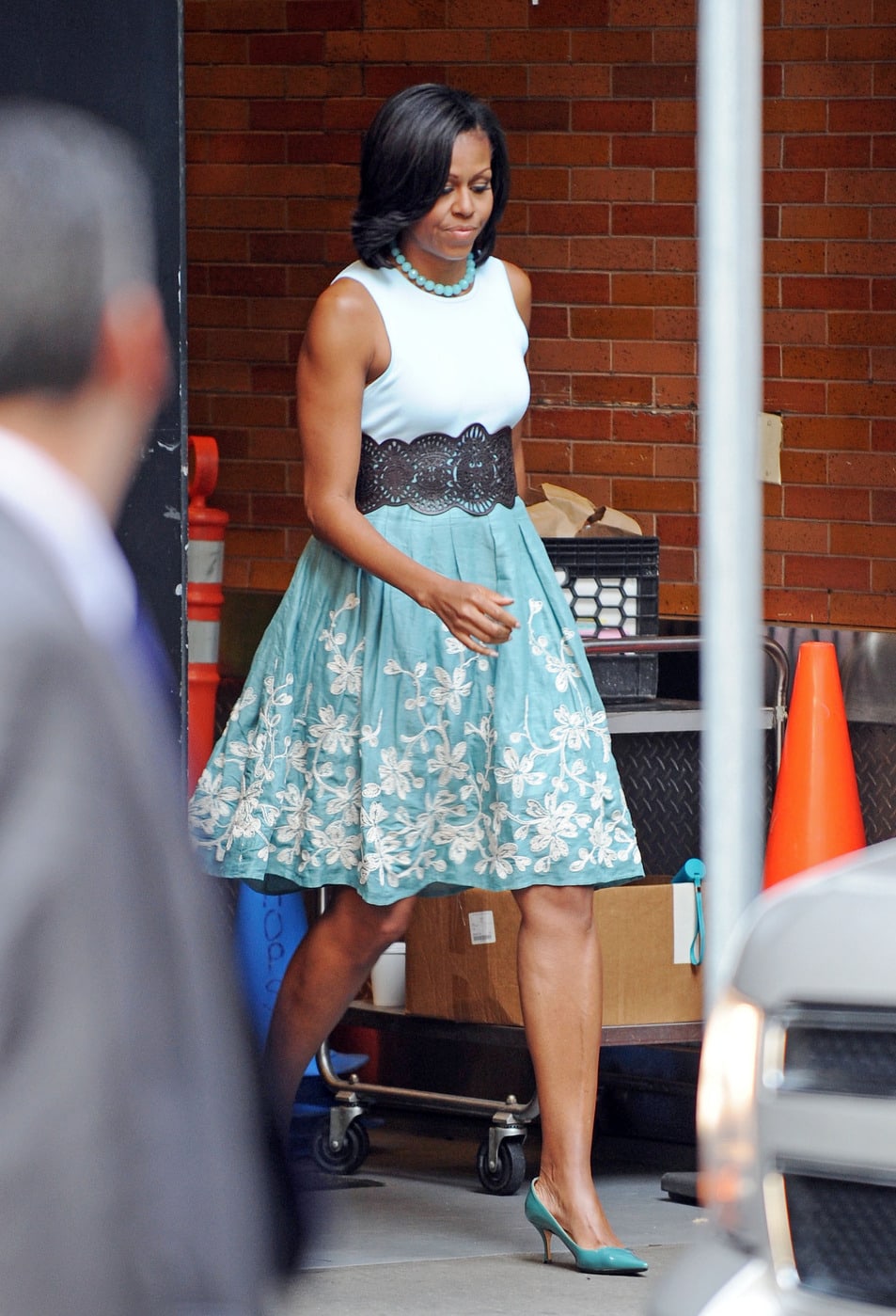 Style tip:
To update the classy-meets-preppy style that Michelle Obama favors, trade in her favorite brand of turquoise pearls and embroidered flowers for hip twisted beads and floral prints. It'll be more youthful than the original look, but just as snazzy.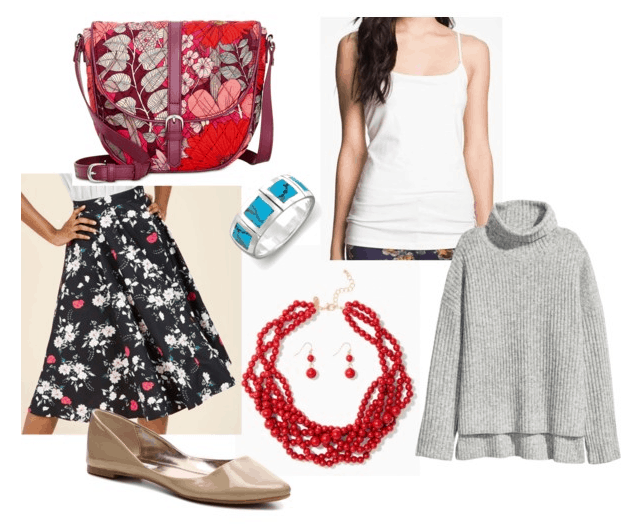 Products: Bag – Vera Bradley | Camisole – Nordstrom | Sweater – H&M | Skirt – Modcloth | Necklace and Earring Set – Charming Charlie | Ring – Amazon | Shoe – DSW
What to wear:
Bright floral patterns
Light layers
A flowy midi skirt
Chunky, matchy-matchy jewelry
Style Inspiration #2: Pretty in Pink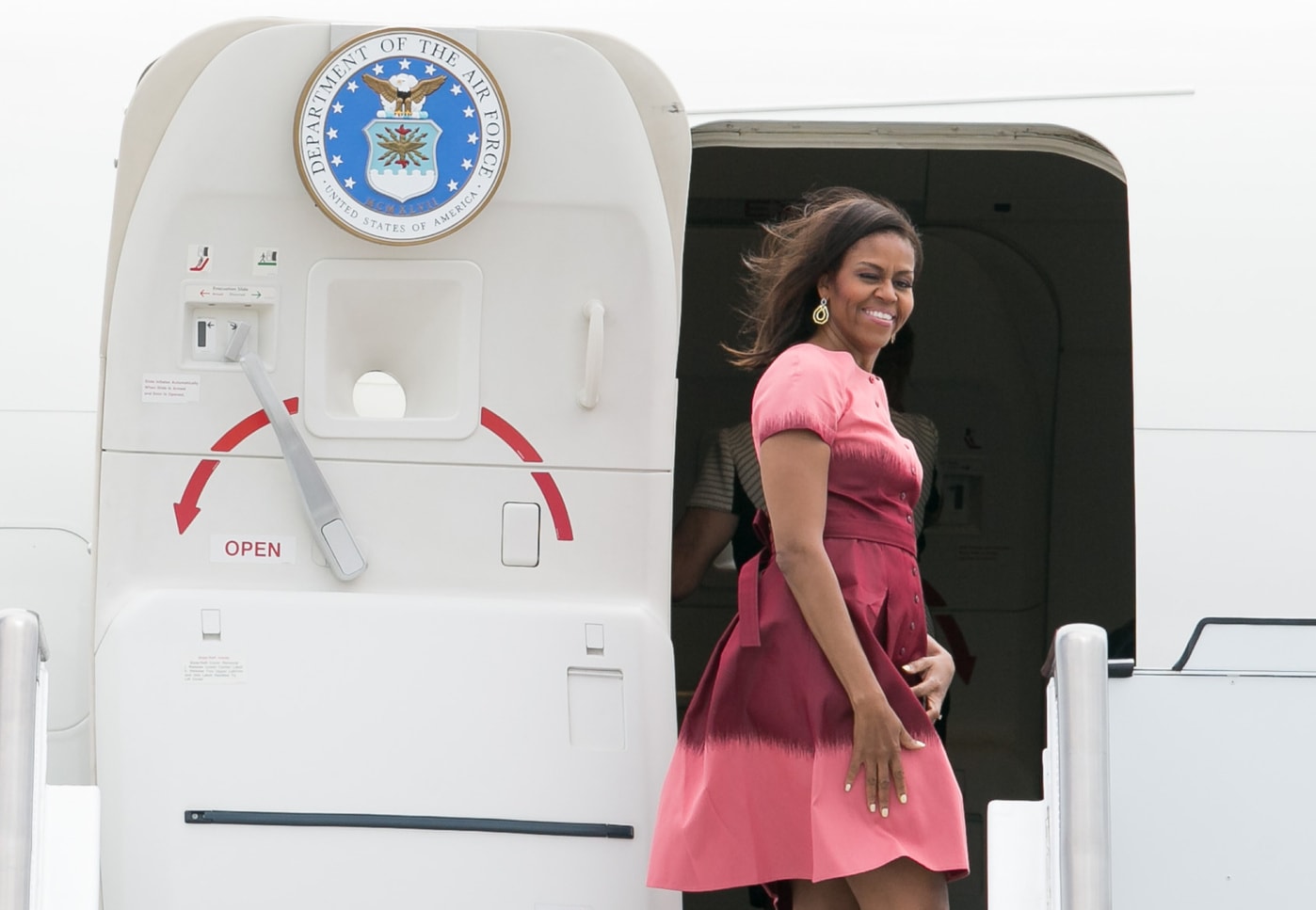 Style tip:
Instead of sticking to one color palette for your outfit, mix things up by introducing an accent bag (or any other accessory) in a different shade. It's refined with a lovely twist!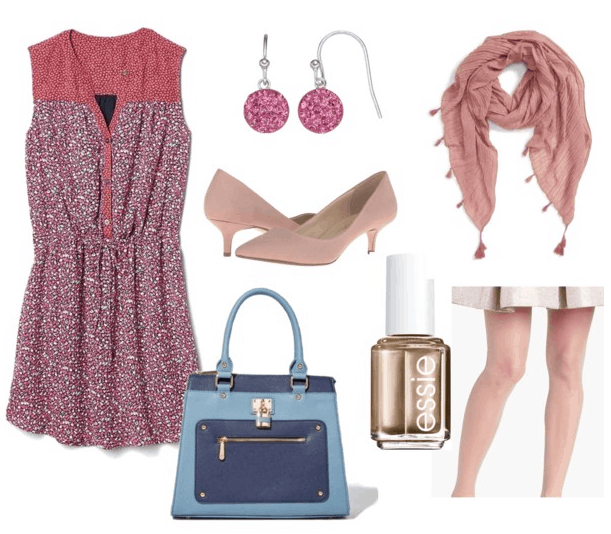 Products: Dress – Gap | Shoe – Zappos | Scarf – Nordstrom | Nail Polish – Essie | Pantyhose – Nordstrom | Satchel – Charming Charlie
What to wear:
A cinch waist shirt dress
Simple, elegant accessories
Nude kitten heels
Light-colored nail polish
Style Inspiration #3: Casually Festive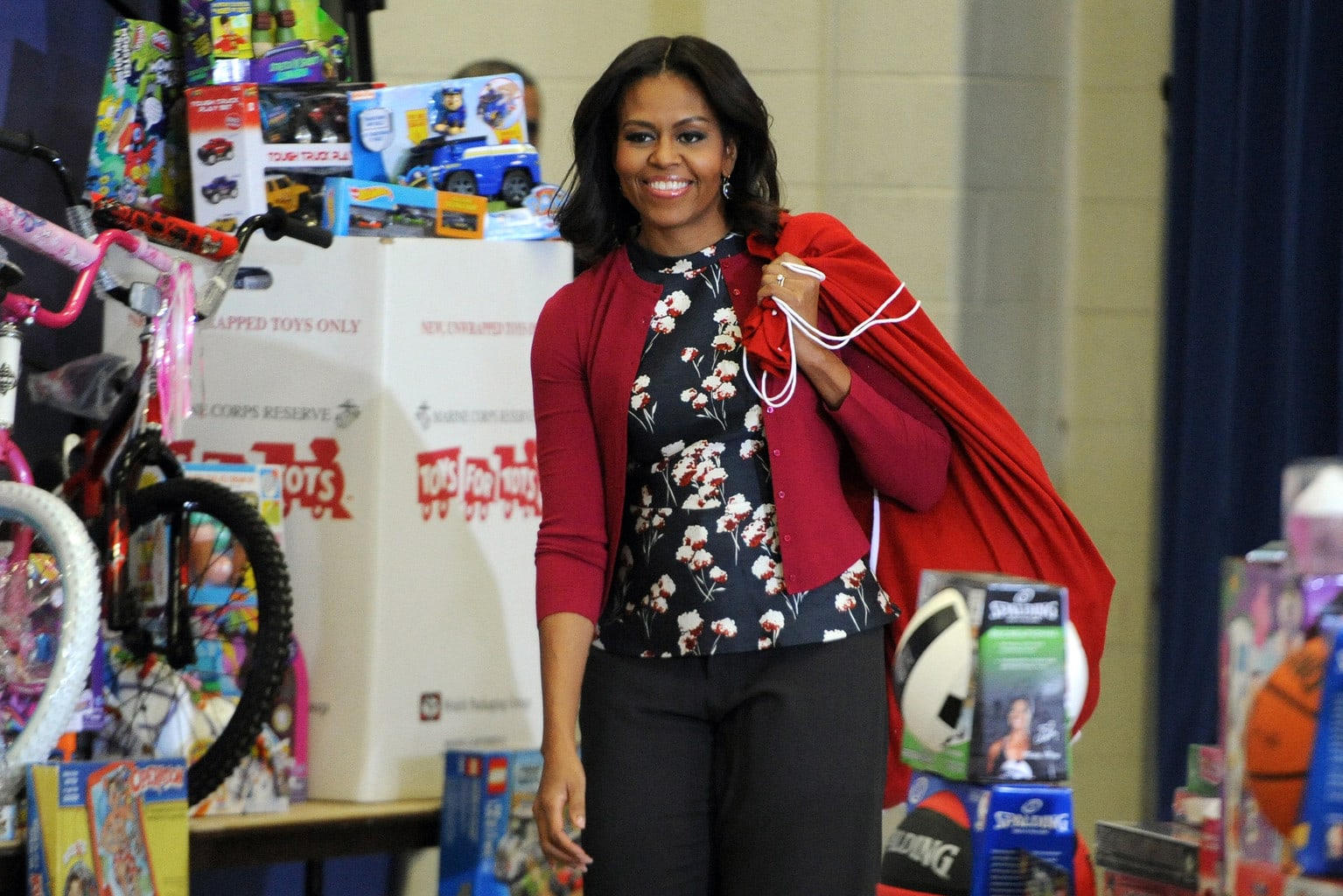 Style tip:
For a chill look you can pull off anywhere, adhere to the 3-color maximum rule. Not only will you look good, but you will feel good with so much top-bottom-shoe coordination.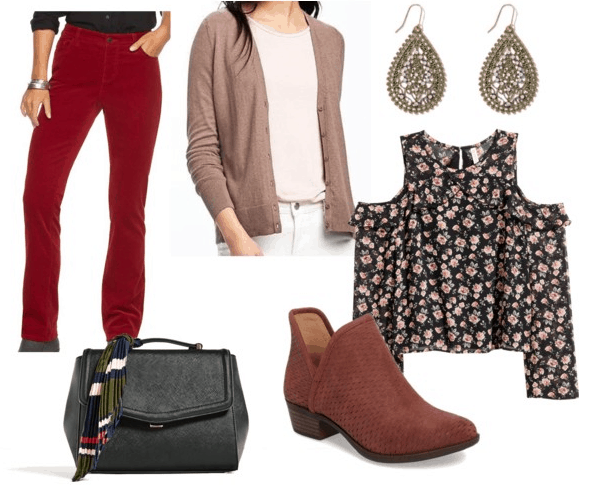 Products: Pant – Kohls | Cardigan – Old Navy | Earring – Charming Charlie | Top – H&M | Bag – Zara | Bootie – Zara
What to wear:
A cardigan sweater
Bohemian-inspired earrings
Dark top and pants
A red accent piece
Thoughts?
Are you a fan of Michelle Obama's style? Would you wear any of the outfits above? Do you have any ideas for future College Fashion posts?
Don't forget to comment, share, and like us on Facebook!