Carrie Bradshaw is perhaps the biggest TV style icon for our generation. With her risk-taking style on Sex and the City, she inspired millions of women to express themselves through fashion and try out crazy combinations.
While Carrie's life — and closet — are definitely the stuff of fairytales (and yes, we hate her for it too) there are ways that all of us can channel our ~Inner Bradshaws~ too!
Below, I've put together three pretty spring outfits that are inspired by Carrie Bradshaw. Whether you wear the whole outfit or just your favorite piece from it, hold your head high knowing Carrie would be proud.
1. Bold Print, Bolder Shoes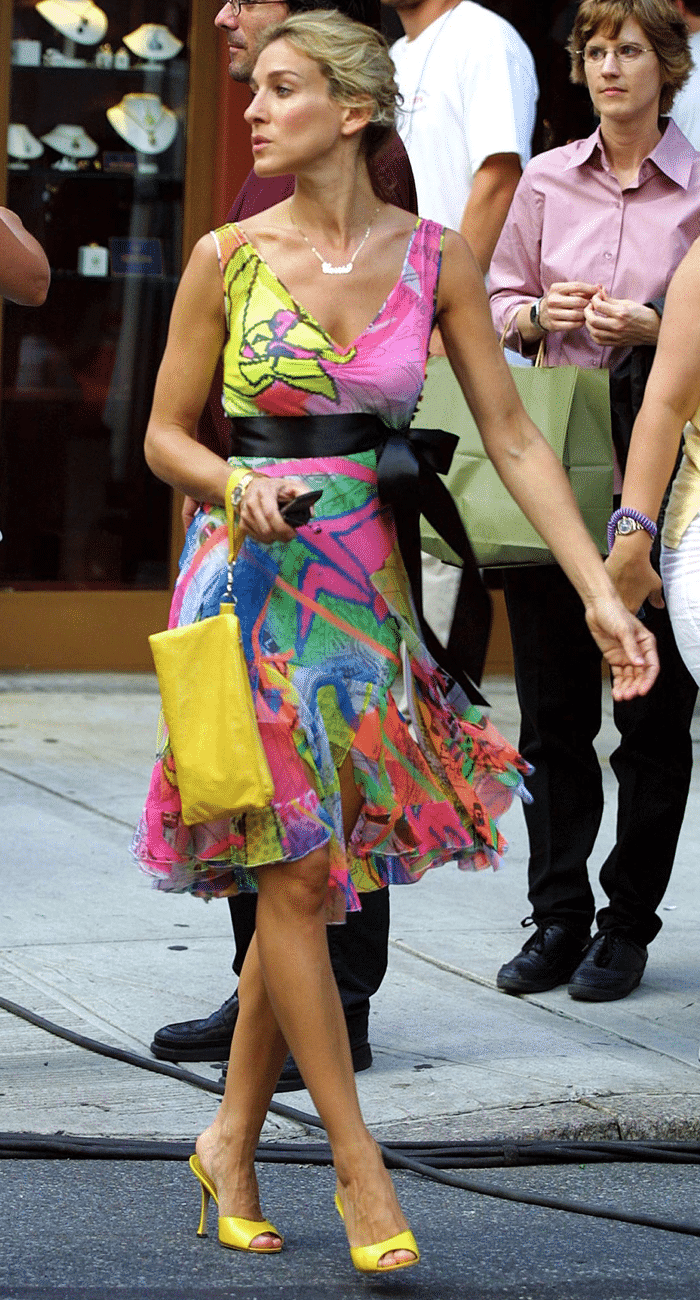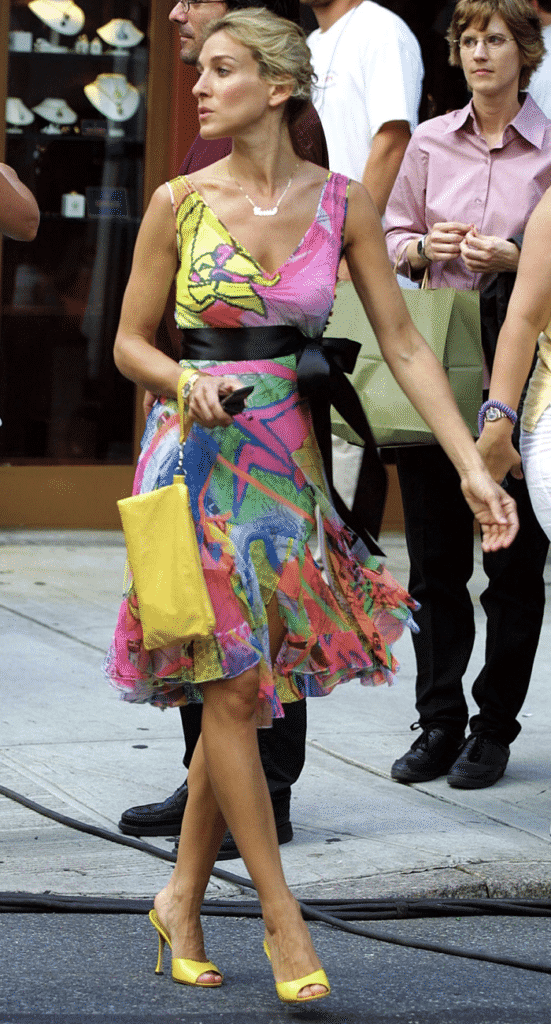 Going bold and erring on the side of color is Carrie Bradshaw's specialty, as seen in the look above. With her vivid outfits and colorful attitude, Carrie has no problem expressing herself her clothing!
Channel Carrie this spring by rocking a bold patterned dress, a golden yellow bag, and some killer shoes!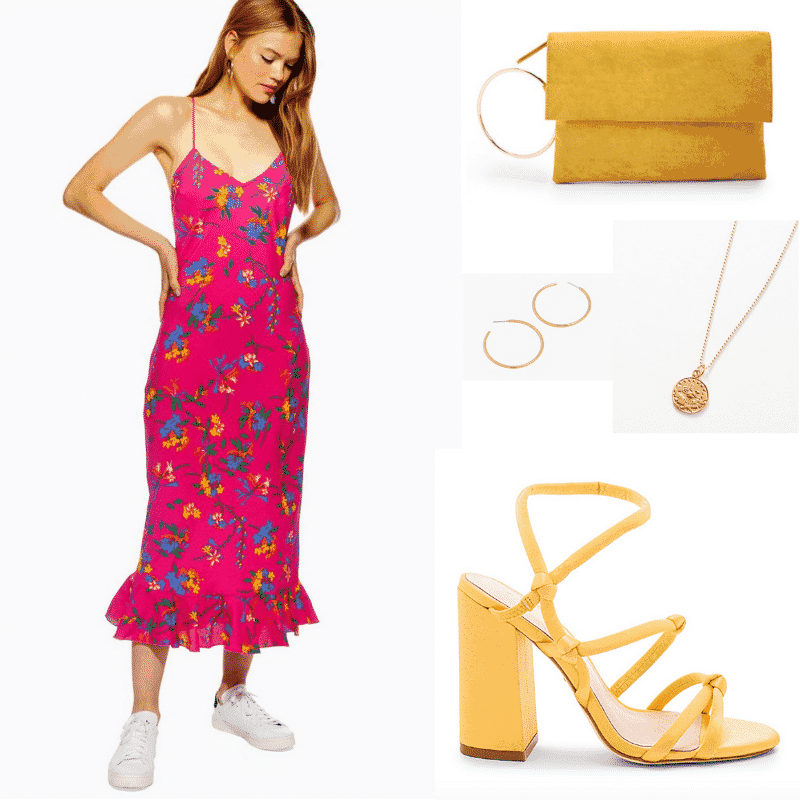 Products: Dress – Topshop, Shoes – Revolve, Purse – Forever 21, Earrings – Madewell, Necklace – Urban Outfitters
2. Color On Color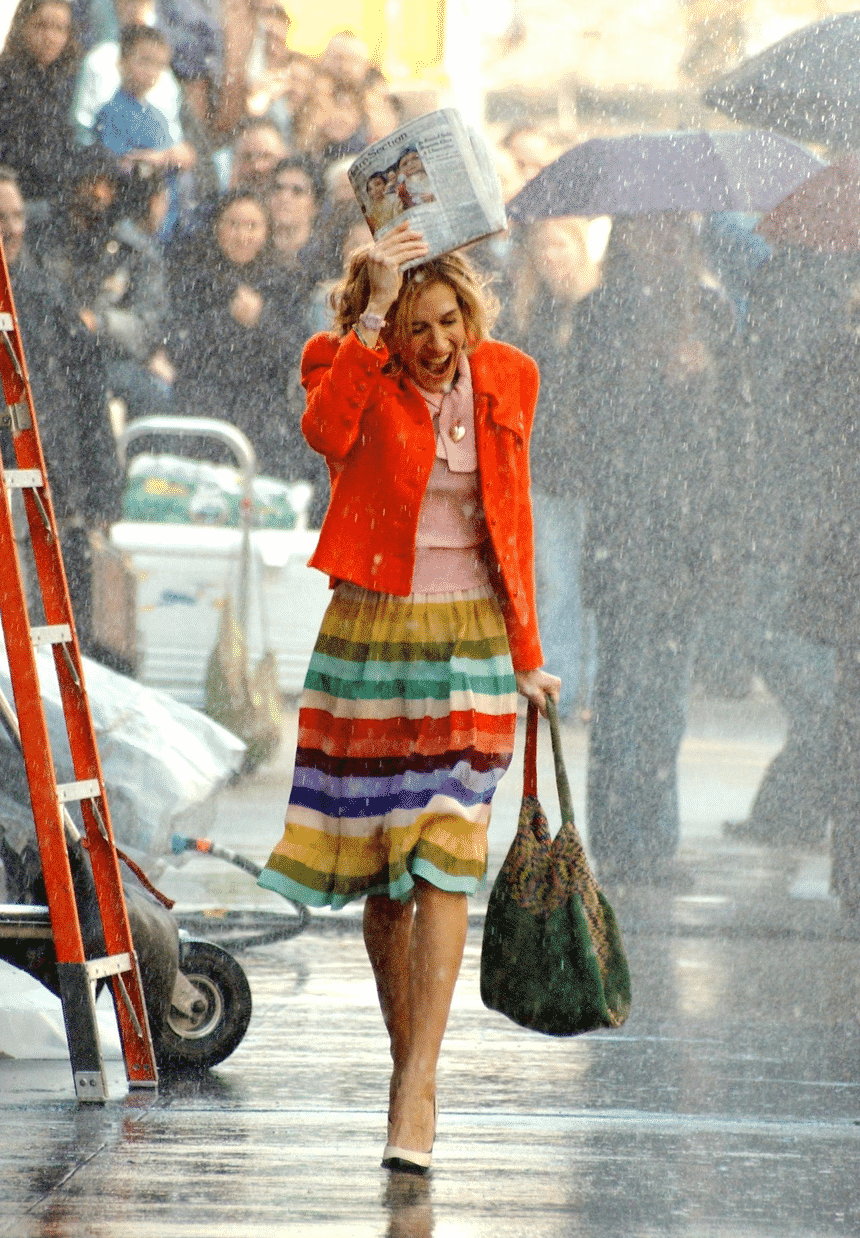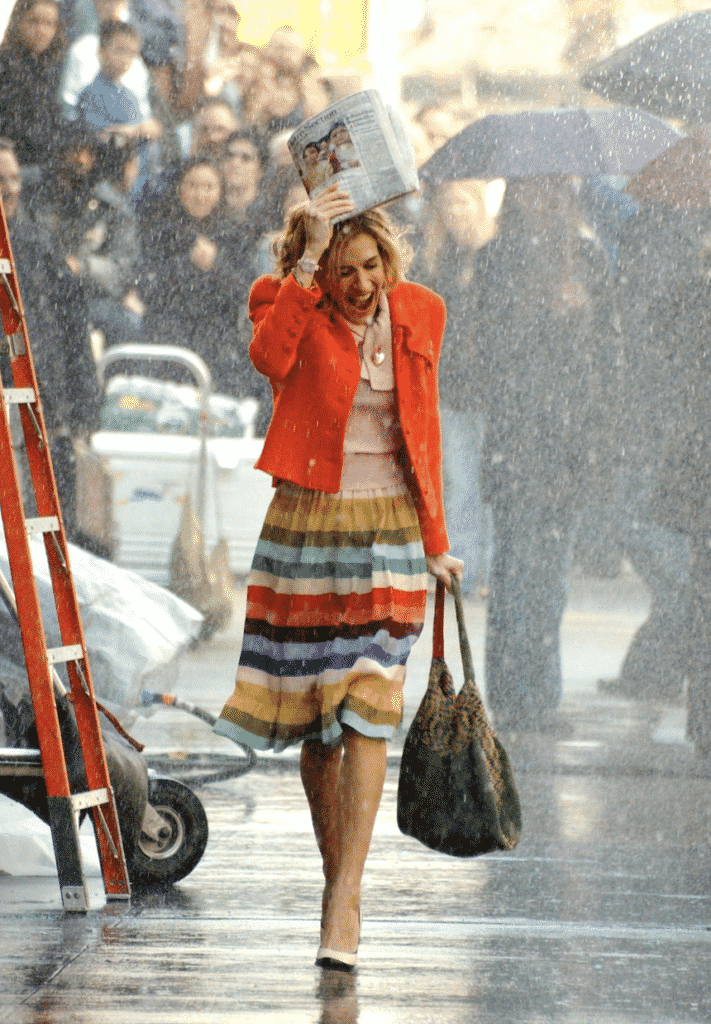 Embrace color — and the sequins trend — and dare to mix it up with this look, inspired by Carrie's rainy day ensemble above.
Take a few style lessons from the pro, Carrie Bradshaw, and turn any outfit into a masterpiece by mixing print and texture. You will instantly boost your mood by putting on this pretty look for a fun spring outing.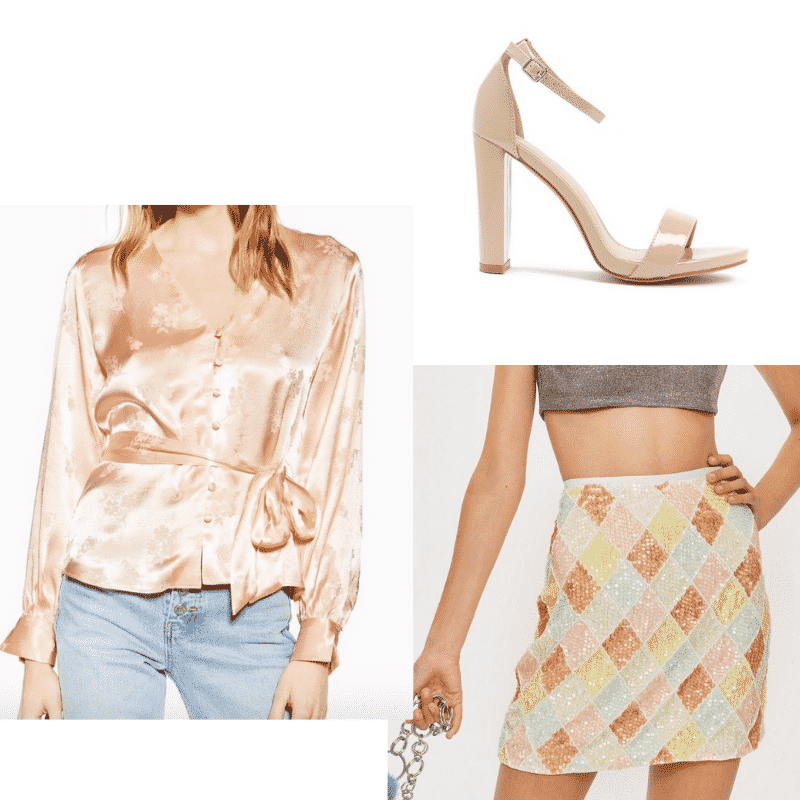 Products: Shirt – Topshop, Skirt – Topshop, Shoes – Forever 21
3. Print On Print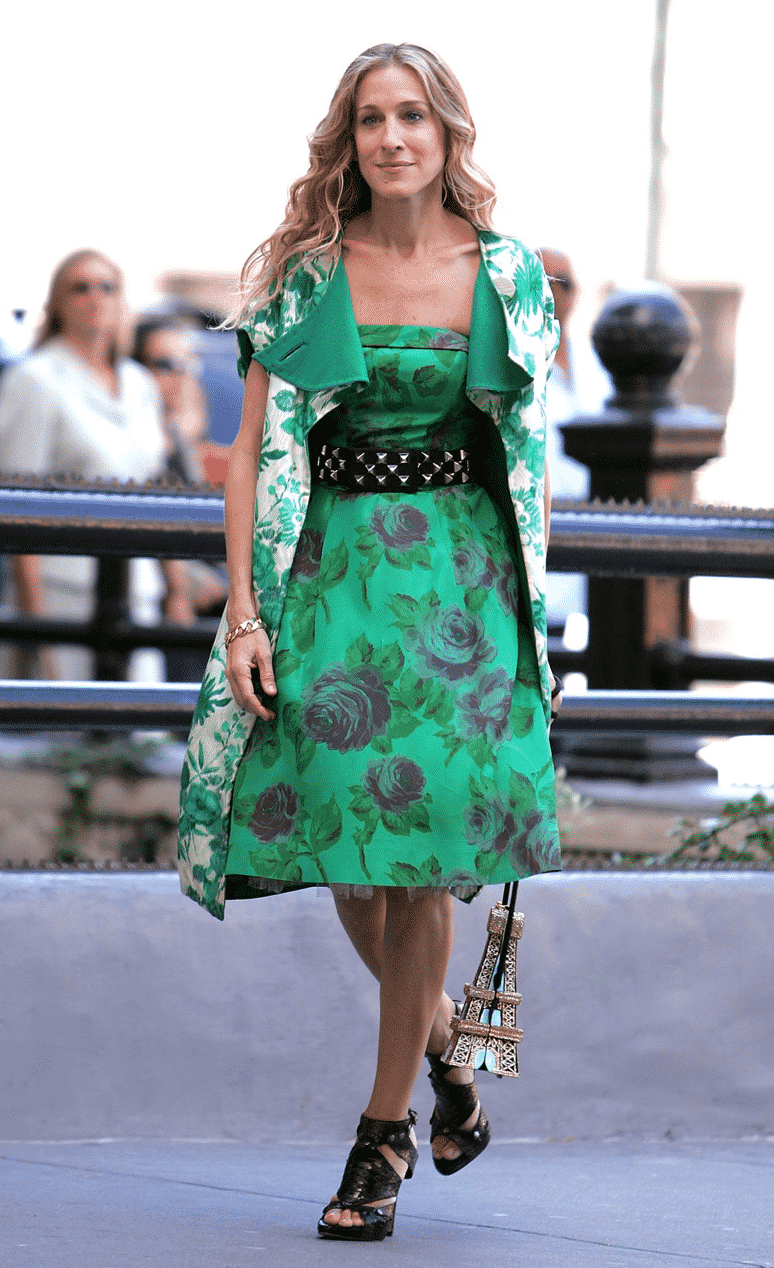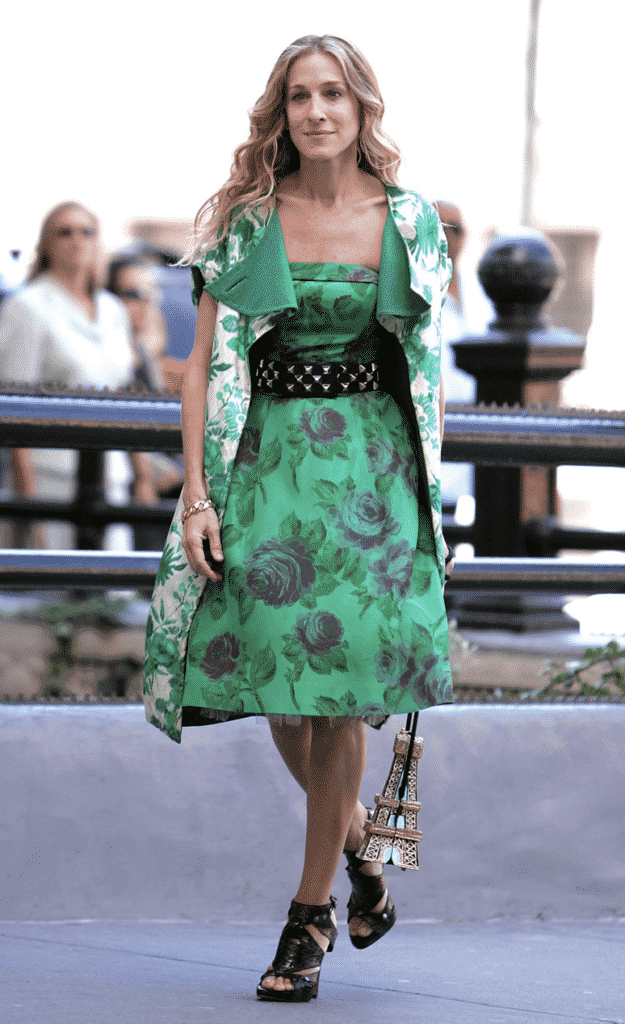 Mixed prints are in right now and we are here for it. In this look, I've taken a page from Carrie's book and mixed a flowy floral kimono jacket (ours has sleeves as opposed to Carrie's vest) with a patterned crop top and pearl-embellished mini.
With the weather heating up, and the jackets getting pushed further and further back into our closets, a bold printed kimono jacket like this one is the perfect choice for rocking color this spring.
Be brave and have fun with your look — Carrie would be proud!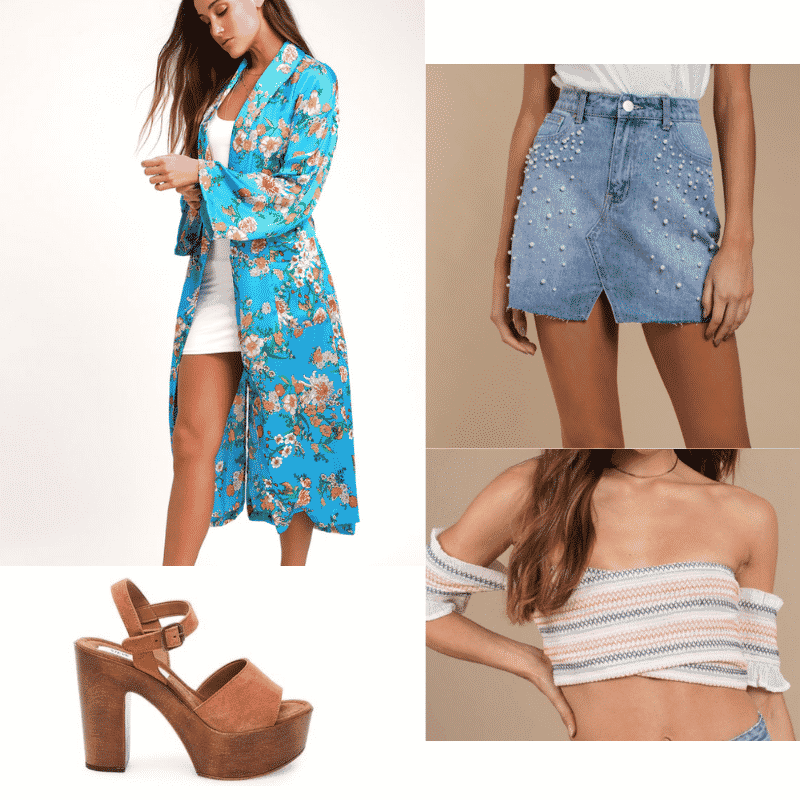 Products: Kimono – Lulu's, Top – Tobi, Skirt – Tobi, Shoes – Steve Madden
What do you think of these Carrie Bradshaw outfits?
Did I inspire you to go bold with your outfits this spring like Carrie? Which outfit is your favorite? Whatever you're thinking, leave it in a comment below!