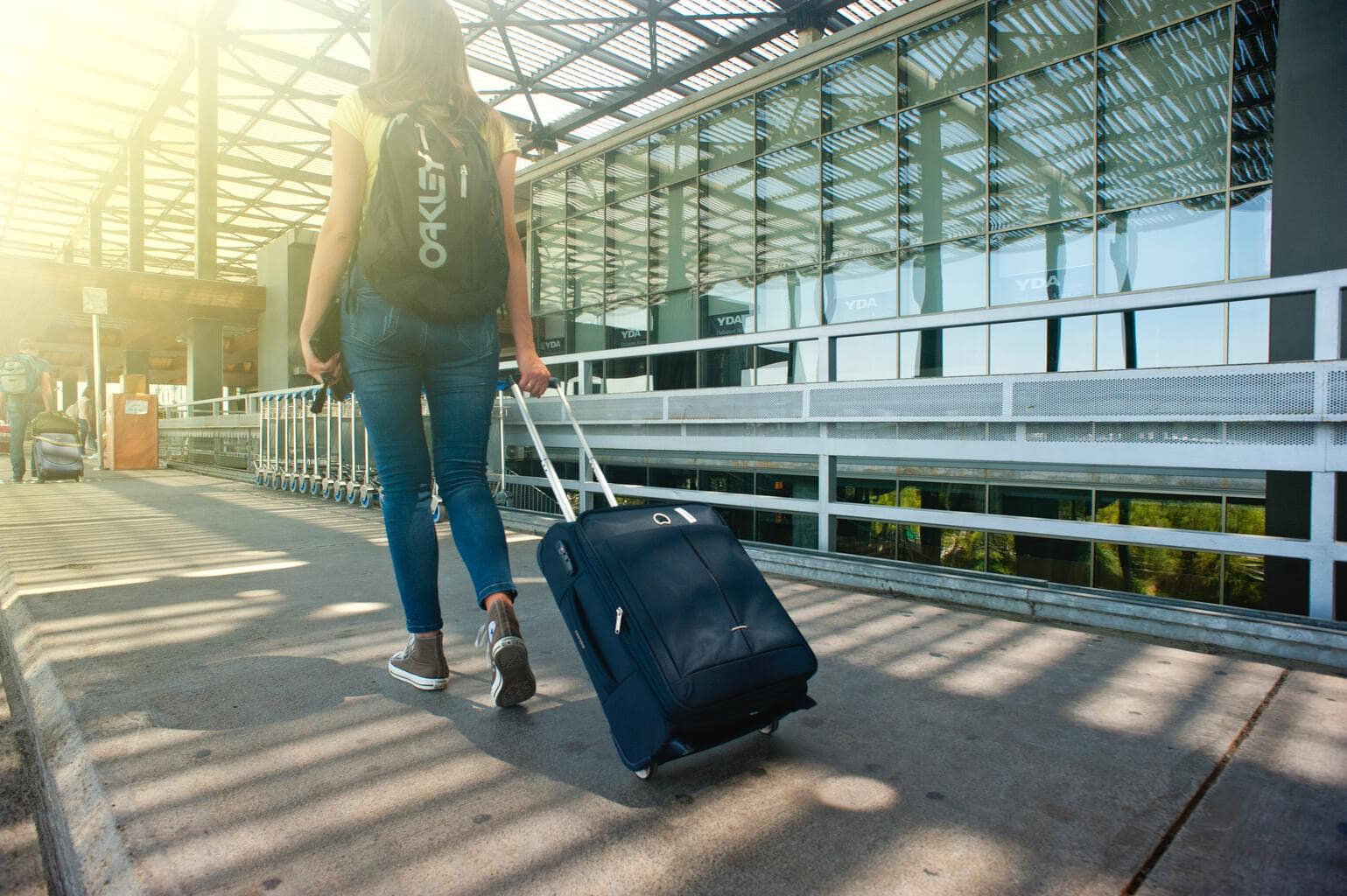 This week, I'm returning to the Study Abroad series by popular demand to focus on an amazingly beautiful place many of you are lucky enough to study in–Australia! Super helpful CF reader Anika was kind enough to advise on us style there from her own experience, so be sure to thank her in the comments below.
As always, the same guidelines apply:
All of the information here is taken from advice I have received–it is not a binding set of rules for how to dress in these locations! These are simply some helpful suggestions on what articles of clothing have proved most functional and worthwhile for those who have traveled abroad. However, for this article, it is important to note what is and is not appropriate to wear in these areas, as they tend to be more conservative than what most readers may be used to.
Because of the nature of these posts–which are trying to cater to such a large crowd of people going to all different places within each of these areas–I am forced to generalize. However, I do understand that fashion is different not just in the different countries but also in the different regions of each country. Therefore, please feel free to correct me or add more detail in the comments if you think your specific location within these countries follows different fashion "rules" or subscribes to a different way of dressing!
(In case you missed my previous posts, see What Do I Wear There? Study Abroad, Study Abroad Fashion FAQ, What Do I Wear There? Study Abroad in the UK and Ireland,  Study Abroad Fashion in France, Germany, Italy, and Spain, Study Abroad Fashion in China, Israel, and Japan, Study Abroad Fashion in Scandinavia and Study Abroad Fashion in India and South America.)
General Tips
Australia is generally a warmer climate, so do not pack your heavy winter gear! The best way to get through the winter is with layers, so be sure to pack pieces that you can pile on for a chilly day.
For warmer weather, stick with the same basics you love from here–you can't go wrong with jeans, shorts, tee shirts, and tank tops. And since it does tend to be sunnier in Australia, do not forget to bring or buy some strong SPF! As Anika told me, "The sun burns really quickly and is much hotter than sun I've experienced anywhere else. Sunscreen is my best friend."
Daily Look for Australia
First and foremost, Anika noted that, "On campus in Australia, I'd have to say it's a LOT more relaxed than most would be used to." Below is a sample outfit I created based on her suggestions for a cute, casual daytime look.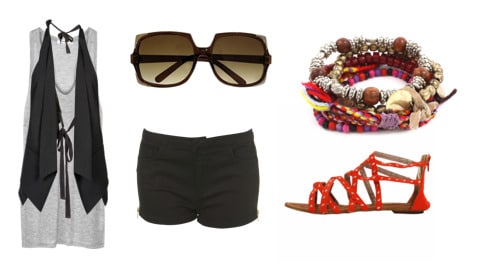 Product Information: Tank: Net-a-porter.com, Vest: Allsaints.com, Sunglasses: Girlprops.com, Shorts: TopShop.com, Bracelet: ASOS.com, Sandals: Cottonon.com
Anika told me that she often wears shorts, a tank top, a vest, and some cute accessories for a regular day going to class. I picked out this outfit because the base of it is extremely flexible and can be worn for a variety of activities. The sunglasses will protect you from the strong sun there, while the bracelet and shoes add a great pop of color to your look.
Dressing up should be reserved for "off campus" outings, such as fun nights out with friends. For these, you can pretty much wear what you typically would back in the US. However, you can stay pretty casual–jeans are appropriate for most daily looks in Australia, including going out.
Anika also suggests that, "A person should definitely bring every bikini they own" if you want to be able to truly take advantage of all the beautiful weather and outdoor fun Australia has to offer. She also stresses how easy it is to burn and how vital sunscreen is. Hats are also a great way to ensure your head stays out in the sun and doesn't roast!
Finally, just because the look in Australia is slightly more relaxed does not mean sweatpants are okay there either! Anika pointed out that "most [Australians] have no idea what 'sweat pants' are, so you're unlikely to buy them or see them." So keep your sweats to yourself in your dorm or at the gym!
Shopping in Australia
According to Anika, "The best places to shop would have to be Valley Girl, Ally and Temt, totally cheap but great clothes (you can check them out online)." For more high-end products, she suggests David Jones, which is one of Australia's major department stores. If you're looking for some accessories, try Sportsgirl, which is also slightly more expensive, but has great outfit additions like headbands. Cosmetic purchases are best at Priceline, which Anika claims is both "cheap and amazing."
If you're interested in traveling, Anika suggests going to Burleigh Heads rather than the popular tourist spot Surfer's Paradise. Burleigh Heads not only has a "better beach" but also "great shopping," so go prepared to spend some money, as "a walk down the main street will leave a girl with an empty purse."
What do you think?
Do you have any other tips on nailing Australian style? Are there any other tips you'd like to see? What essentials would you want to bring to Australia? Let us know in the comments!
And if you have any "What Do I Wear There" questions, let me know in the comments! Yours may be featured in next week's article.