This post may contain affiliate links, which means we may receive a commission if you purchase through our links. Please
read our full disclosure here
.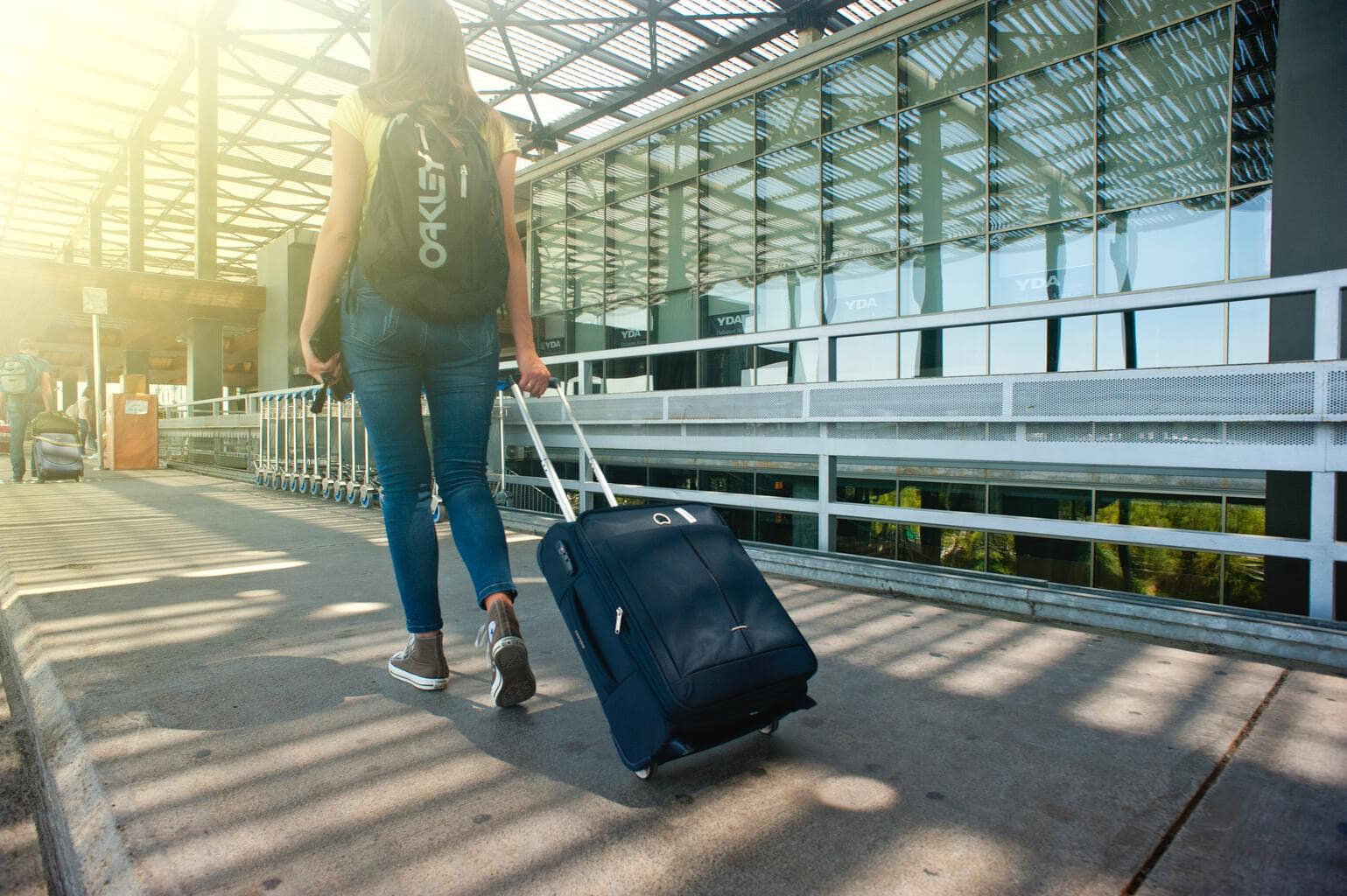 For this week's site-specific Study Abroad post, I'll be focusing on three countries in Asia: China, Israel and Japan.
Want info for a different country? In case you missed my previous posts, see What Do I Wear There? Study Abroad, Study Abroad Fashion FAQ, What Do I Wear There? Study Abroad in the UK and Ireland, and Study Abroad Fashion in France, Germany, Italy, and Spain.
Before I share all of the awesome information some wonderful CF readers (as well as some of my own friends) have given me from their experiences, I want to make two quick notes:
All of the information here is taken from advice I have received–it is not a binding set of rules for how to dress in these locations! These are simply some helpful suggestions on what articles of clothing have proved most functional and worthwhile for those who have traveled abroad. However, for this article, it is important to note what is and is not appropriate to wear in these areas, as they tend to be more conservative than what most readers may be used to.
Because of the nature of these posts–which are trying to cater to such a large crowd of people going to all different places within each of these countries–I am forced to generalize. However, I do understand that fashion is different not just in the different countries but also in the different regions of each country. Therefore, please feel free to correct me or add more detail in the comments if you think your specific location within these countries follows different fashion "rules" or subscribes to a different way of dressing!
Now, on to the advice!
China
China has been one of the places to watch in the fashion industry lately, as the street style there has proven to be very inventive! Style in the cities of China ranges from a "cute" look–one source suggests going for graphic tees and layered jewelry for a day-to-day look, to a more urban-chic look with darker tones and slimmer silhouettes.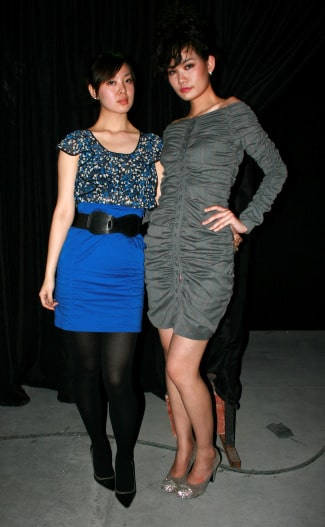 Either way, the overall Chinese look is very feminine and put-together, meaning sweats and baggier, "grungier" clothes are very uncommon!
Both of my sources in China claimed that skirts and dresses are significantly more popular than jeans, even during the winter. Therefore, layering is essential to staying warm! Cozy winter accessories like leggings, patterned tights, scarves, and fun hats are also a must.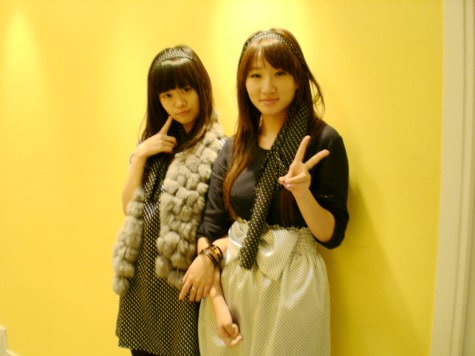 However, one source currently visiting China says it is also important to remember that style in China–much like anywhere else–is very different from the city to the more suburban areas. The style is less fancy in the suburban areas, where he claimed he saw "jeans and parkas" on most young women. Therefore, be sure to pay attention to the area you will be staying in when you pack your suitcase!
Regardless of how you choose to fuse Chinese fashion with your own personal style, it is important to note that the culture in China calls for discretion in how much skin you show. As one source told me, "Don't be too revealing there…you have to respect both yourself and the local people."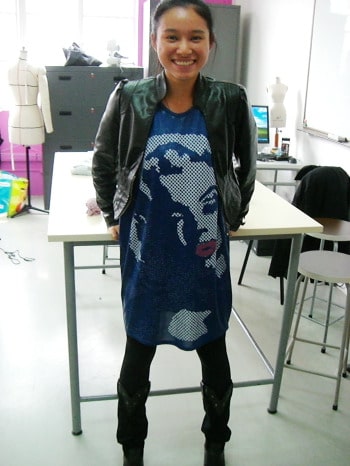 CF reader Elsa actually lives in China and was kind enough to send over the pictures you see in this section from the International Fashion Academy (IFA Paris) in Shanghai to show us Chinese street style at its best! Elsa works at IFA Paris, which is "a multi-disciplinary fashion school that offers undergraduate and graduate programs in design, technique and business on its campuses in Paris and Shanghai."
IFA has over 900 students from around the world and aims to "provide young fashion professionals with the skills and attitude necessary to become leaders in international fashion & luxury companies and, at the same time, to strongly encourage its graduates to lead the way in shaping the next generation of fashion design." Thanks so much to Elsa and IFA Paris for letting us use these pictures!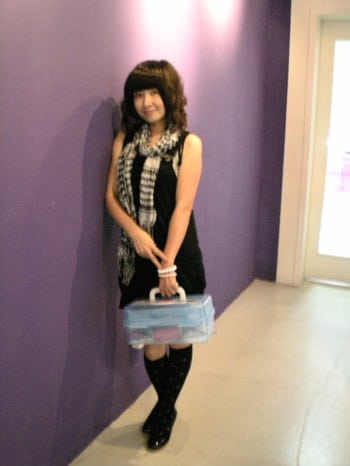 Israel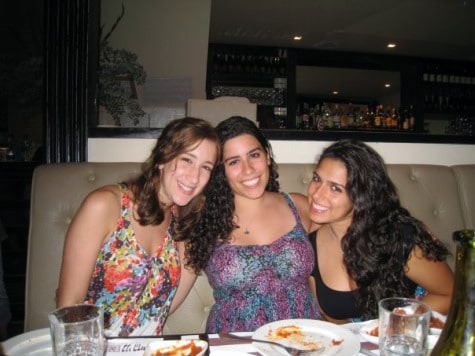 My  ever-stylish roommate Ashley (center) and fashionable family members at dinner on a summer night in Israel
The most important thing to remember when packing for Israel is the climate, as it is generally very warm there and you want to make sure you pack accordingly!
My source said that Israeli fashion is "very relaxed"–think shorts, jeans, tee-shirts, cardigans, and flowing maxi dresses and skirts. She claimed that the style there is much more about comfort and adhering to the climate–there were significantly less "flashy" pieces being worn for both a casual day and a night out.
In general, the Israeli culture calls for slightly more modest attire. Therefore, try to stay away from super tight or revealing tops, as well as super-short dresses, skirts, and shorts. One tip I received was to carry a cardigan along with you on hotter days when you want to wear tank tops, as this way, if you do happen to want to travel to a Holy site, you can throw on the cardigan for a more appropriate outfit!
As with the other areas we have looked at, be sure to bring plenty of pieces you can layer so that you are prepared with any weather. My source also suggests bringing along a wide-brimmed hat to protect you from the sun on those super hot days, as well as to look into purchasing "Naot" sandals once you get there, which are extremely popular and comfortable warm-weather footwear there.
Japan
Just like with China, Japanese fashion has really made its mark on the global fashion scene. With trends like the "Lolita/Gothic baby doll" look or even–as my Japanese source mentioned–"dressing like a princess," the Japanese are certainly not afraid to take fashion risks!
Of course, you do not have to go for one of these extreme looks to be stylish in Japan. As with China, I was cautioned to stay away from "slouchy" attire, as well as flip flops. Jeans are also less common here, as the street style (especially in the cities) is dressier than what many of us college students may be used to for a casual day. As my source says, if you do wear jeans, "pair them up with a nice top and heels" as opposed to a tee-shirt and sneakers.
Concerning the modesty issue, you can pretty much follow what as said about China. Basically, stay away from anything that is low-cut or "clingy," as well as shorts and skirts that are very short.
A great tip from my Japanese source is to "always bring socks" in case one of the places you go requires you remove your shoes. If you expect to go to any tea ceremonies, the same source says to "bring socks and nice pants or a nice long skirt that you can kneel in or have your knees inside for a long time."
Unfortunately I did not receive any pictures of Japanese fashion, but I did check over on lookbook.nu, and they have some great examples of fabulous Japanese fashion!
If you have any info on Japan or photos of street style, tell us and link to your photos in the comments!
My Study Abroad Sources
My sources for this week really went above and beyond at helping me out, so I wanted to say thank you to them for all of the amazing tips and pictures I received! The advice and images you see above are all courtesy of Ashley, Brea, Elsa, John, and  Meredith.
Be sure to thank them in the comments as well! They all took out so much time to help you guys from their experience.
What Do You Think?
Do these tips fit in with your travel experiences? Have you noticed these trends in these Asian countries as well? Do you have any additional tips that you think are important? Do you know of any other websites or shopping spots that are great for those going to any of these countries? Tell us in the comments!
Also, keep the e-mails and comments coming for advice for other countries! I will be continuing the series with more site-specific advice next week for Scandinavia, so e-mail me at whatdoiwearthere AT gmail DOT com with any tips!