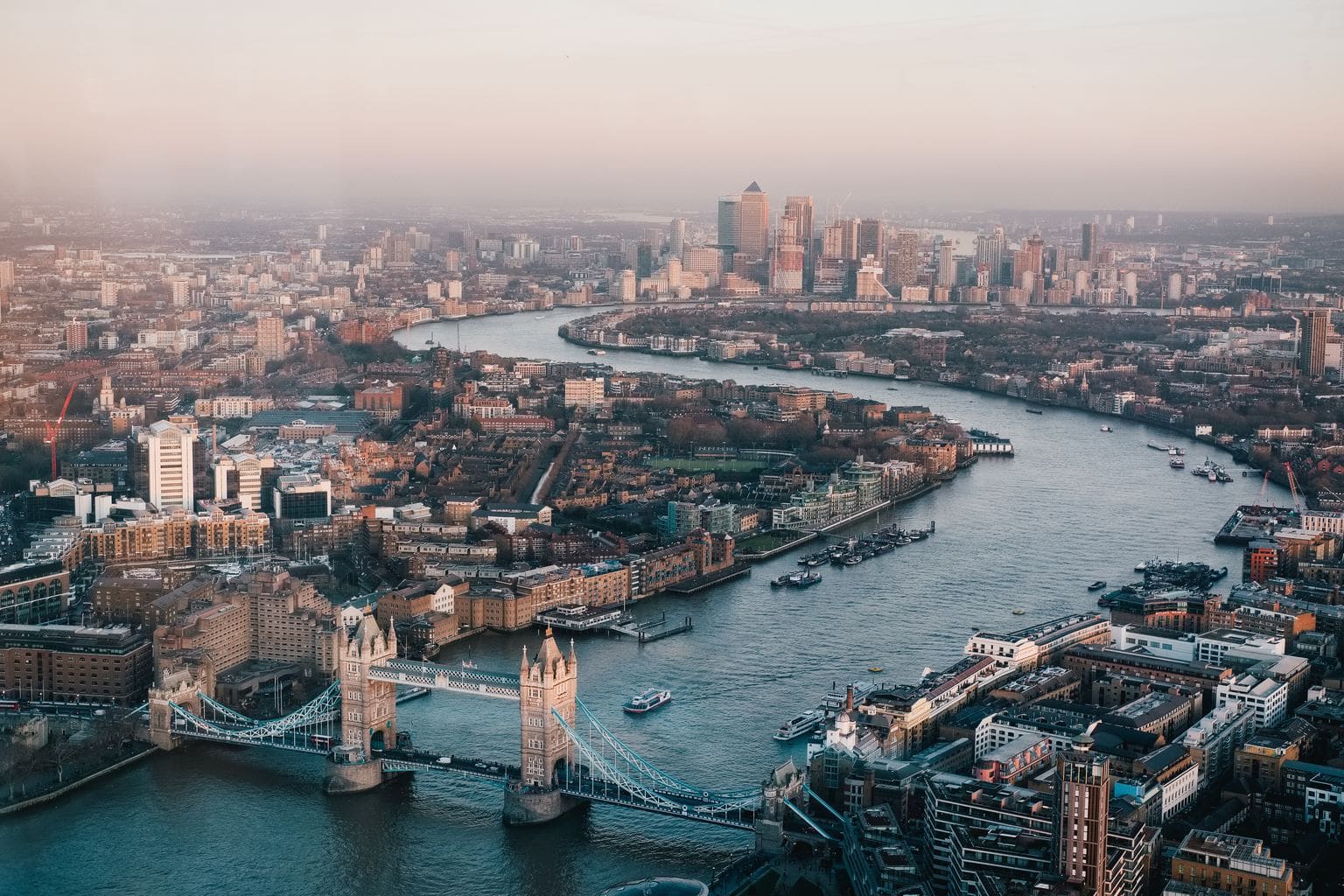 The biggest myth I believed in growing up was that people in their 20s had everything figured out. Now that I'm 20, I can see that that is totally not true. Instead, I learned that everyone is just taking it day by day and trying to figure out who they are.
The best part about being young is that it's okay to not have everything figured out. It leaves room for trial and error, new experiences, spontaneity, and soul searching. And what better way to soul search than by traveling abroad?
This summer, I'll be interning in London for one month. As scary as it sounds to work and live in a foreign country by yourself, I couldn't pass up this opportunity of a lifetime.
Here are three outfits I'm packing that I know I'll need for my summer abroad.
Outfit #1 – Travel Outfit
If you're only flying to one city, it's easy to country hop in Europe via train for an affordable price. If you have a free weekend, or even a free day, why not check out a neighboring country?
You'll want to be comfortable, but fashionable, for the long commute. Culottes have become a major trend this summer, and for good reason. The wide-legged flare adds a comfortable twist to your everyday trousers without giving up style.
Pair bright, solid-colored culottes with a printed blouse and cat eye sunglasses for a high fashion look.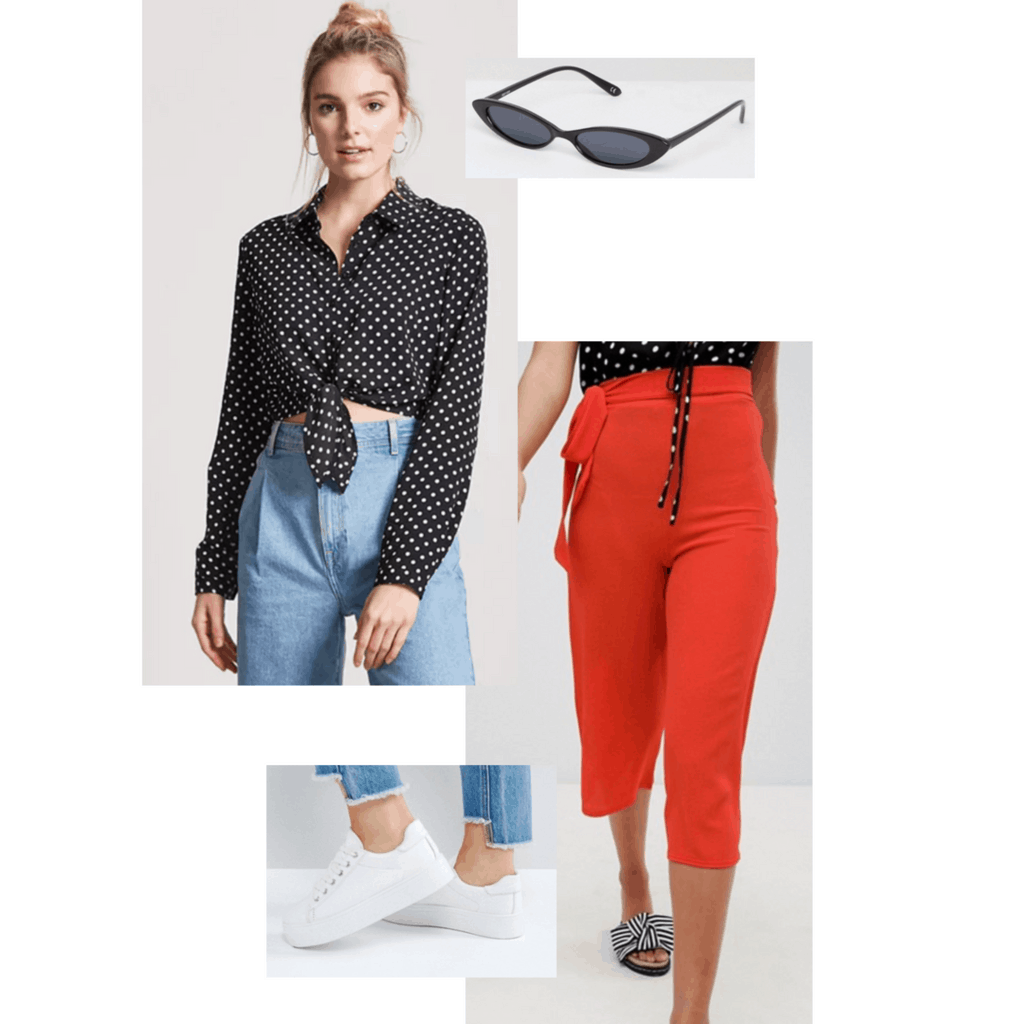 Products: Blouse – Forever 21, Culotte – Asos, Sneakers – Asos, Sunglasses – Asos
Outfit #2 – Daytime Sightseeing Outfit
One of the best things about traveling abroad – or anywhere – is sightseeing and exploring the city. Europe can get pretty hot in the summertime, and chances are you'll do a lot of exploring on foot, so it's important to keep your look light and comfortable.
Dresses are my go-to when I'm out and about. They're light, airy, and so simple. Since printed dresses are a statement on their own, I like to accessorize and add personal flare where I can, with pieces like the corduroy fiddler cap pictured below.
Platform shoes are another major summer trend. Sandals may be uncomfortable if you're walking the distance, but opting for platform sandals will add that extra cushion and height.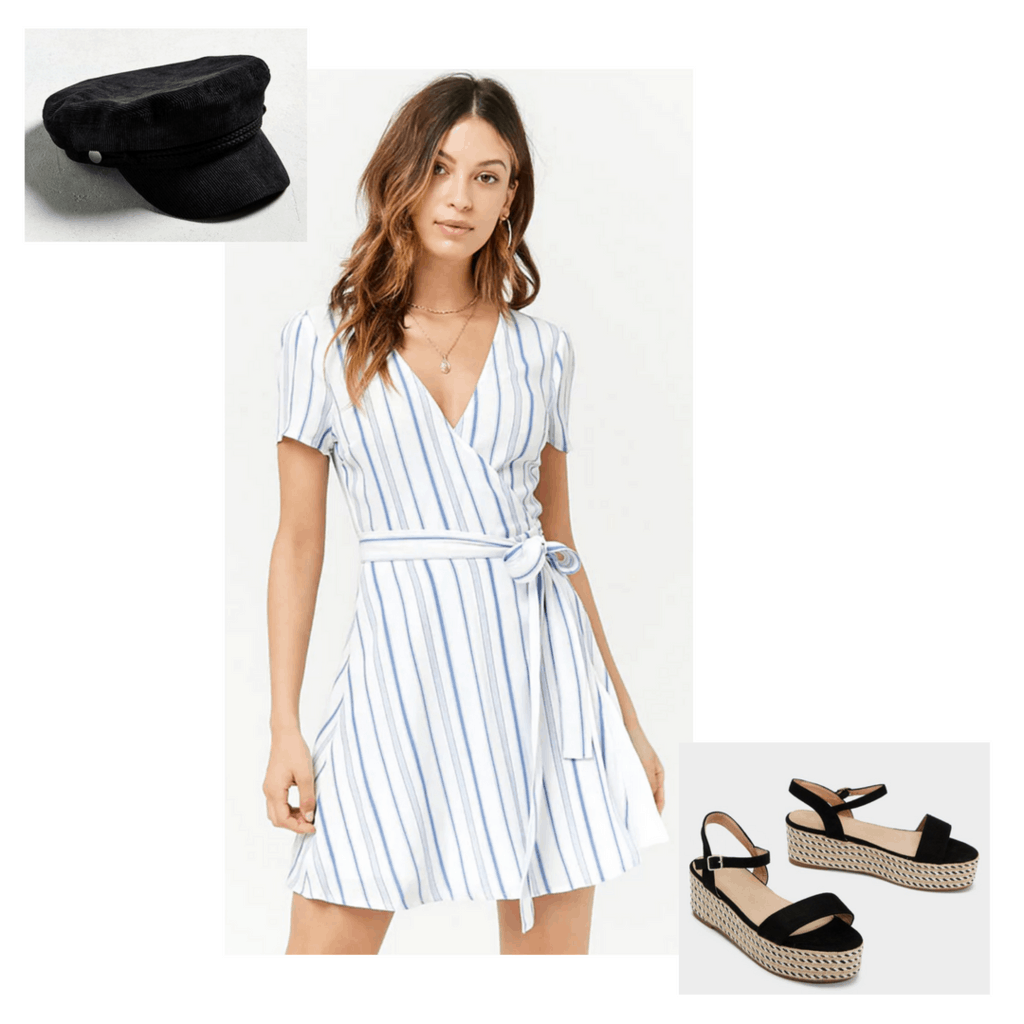 Products: Dress – Forever 21, Hat – Urban Outfitters, Sandals – Nasty Gal
Outfit #3 – Going Out Outfit
Experiencing the night life in new countries is a great way to socialize, meet locals, and see how they like to have fun. Whether you're going clubbing or pub-hopping, a night out is the best excuse to get glammed up.
I love reviving the '90s trend of spaghetti strap satin slip dresses. I always thought they gave off this I-didn't-even-try-I-just-threw-this-on kind of vibe. Pair one with wraparound heels, tassel drop earrings, and a thin-chained crossbody bag for an effortless going out outfit.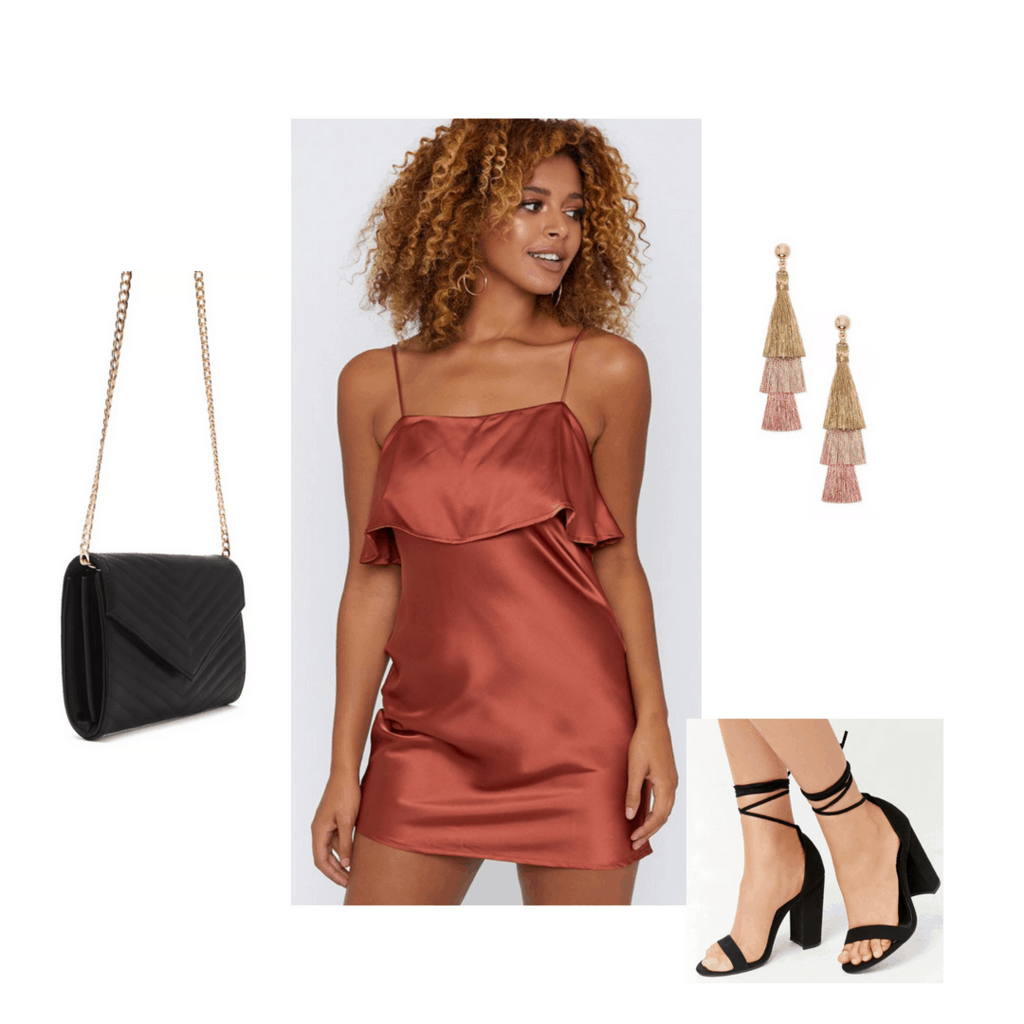 Products: Dress – Beginning Boutique, Heels – Forever 21, Earrings – Forever 21, Bag – Forever 21
Are you traveling abroad this summer?
Whether you're studying, interning, or just traveling abroad this summer, what's your destination, and what are you packing? Let me know in the comments below!