I don't know about you, but for me, the older I get, the more I value travel experiences more than physical items. There's something so satisfying about checking something off my bucket list (or adventure book!) — far more satisfying than a new pair of jeans could ever be.
If you're like me, then you might want to consider altering your holiday wishlist this year.
A few months ago, we introduced you to Tinggly, which is all about just this, buying experiences instead of more stuff. Tinggly sells gift vouchers for your choice of experiences from tons of cities around the world.
Tinggly vouchers are redeemable for up to two years and can be used in more than 100 countries worldwide, so if you have travel plans down the road, you'll be able to redeem your experience then. Additionally, there are tons of experiences in the US.
Here are a few examples of cool experiences you can choose from on Tinggly, and why they're better than "stuff" gifts for the same price:
Instead of a tote and PJs… learn how to make pizza and gelato in Florence!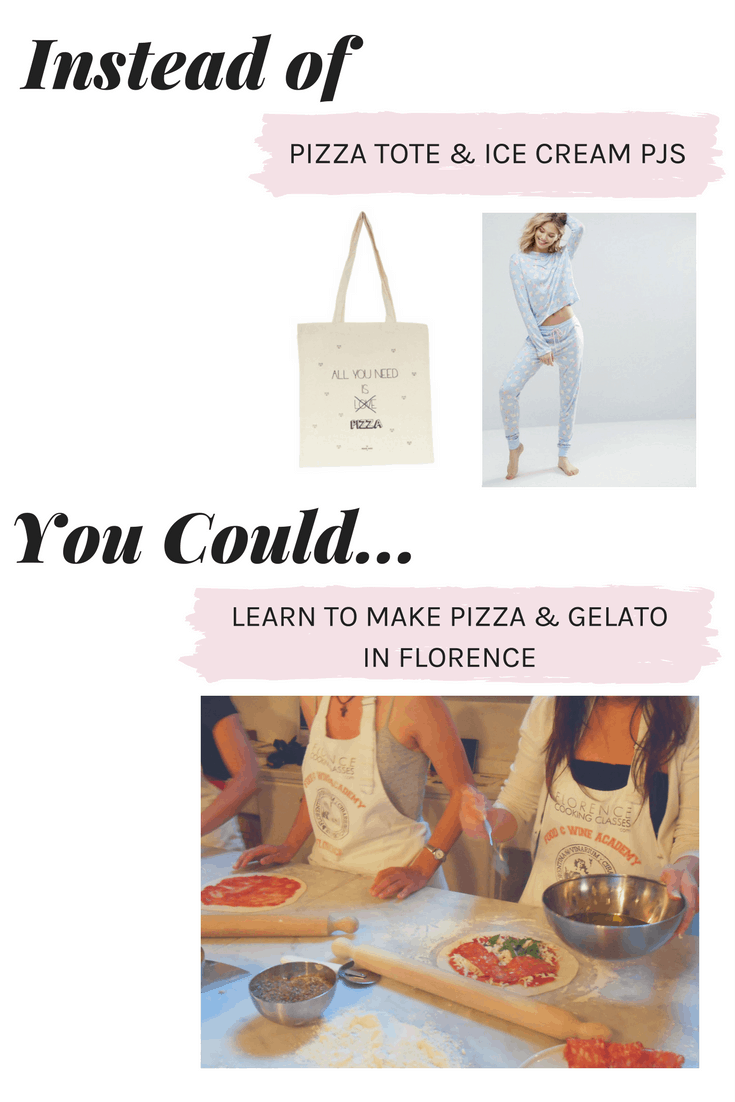 For the same price as a pizza tote and some ice cream themed pajamas, you could learn to make your own amazing pizza and gelato in Firenze! I know which I'd choose.
Instead of a graffiti print tee… take a lesson from a graffiti artist in Brooklyn!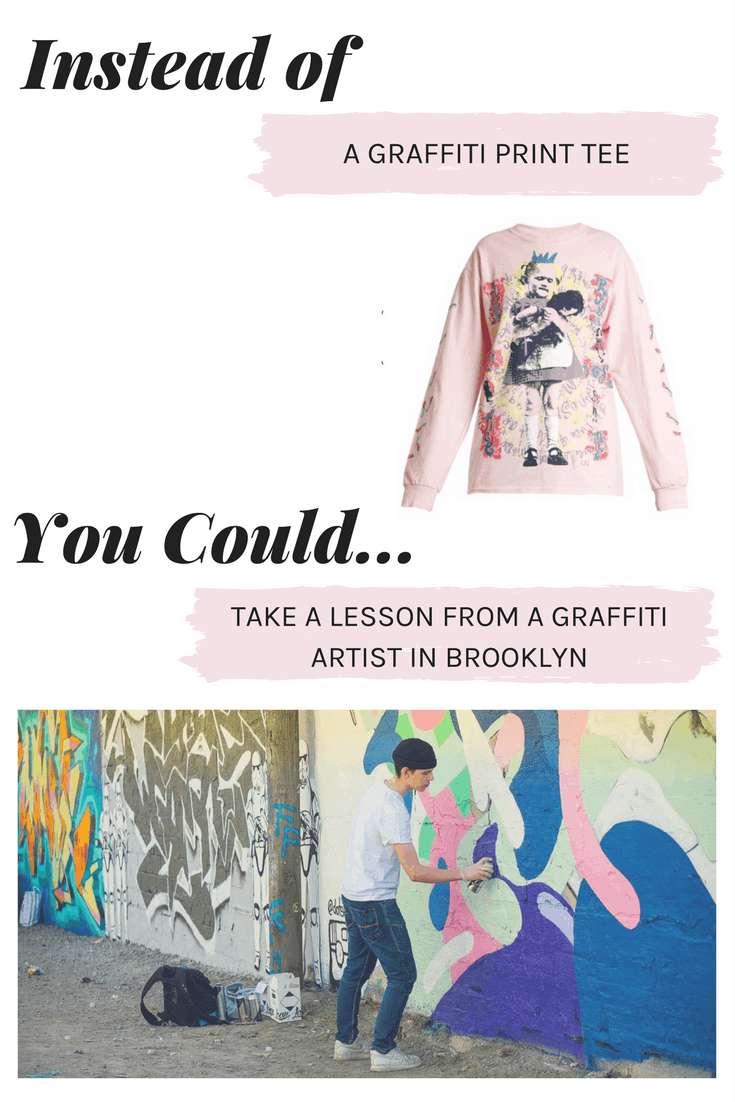 Why buy a pre-made graffiti tee when you could take a lesson in graffiti techniques with an artist in Brooklyn? The lesson shows you how to spray a canvas, but you could apply the techniques to a tee instead!
Instead of a striped tee and boater hat… go on a private gondola ride in Venice, Italy!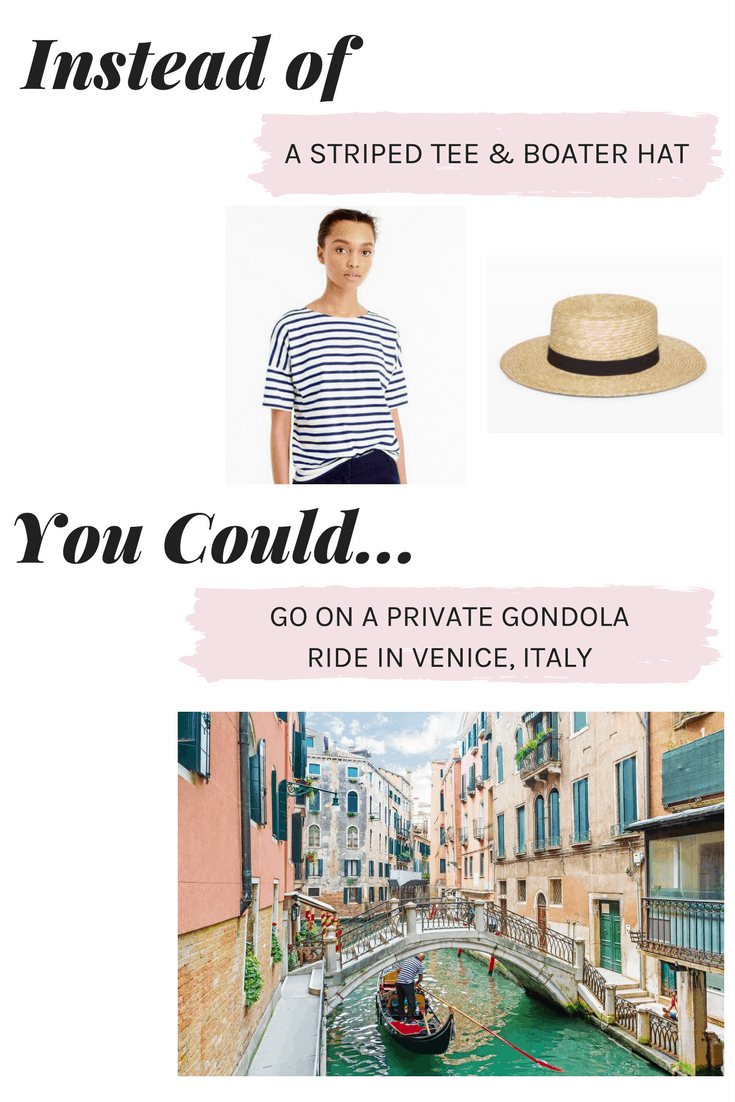 I mean, is there any choice here? If you're going to be studying abroad in Italy, you have to make it to Venice for a gondola ride! The striped shirt can wait.
Want to buy your own gift experience?
Don't forget! A Tinggly voucher includes tons of experiences — it's not one experience inside. You get to choose which one you like the best.
Check out Tinggly.com for full details on these experiences plus hundreds of others, and be sure to keep up with them on Facebook, Instagram, and Twitter as well.
Disclosure: This post was sponsored by Tinggly. The opinions, as always, are our own. For more information, please see our Disclosure page.