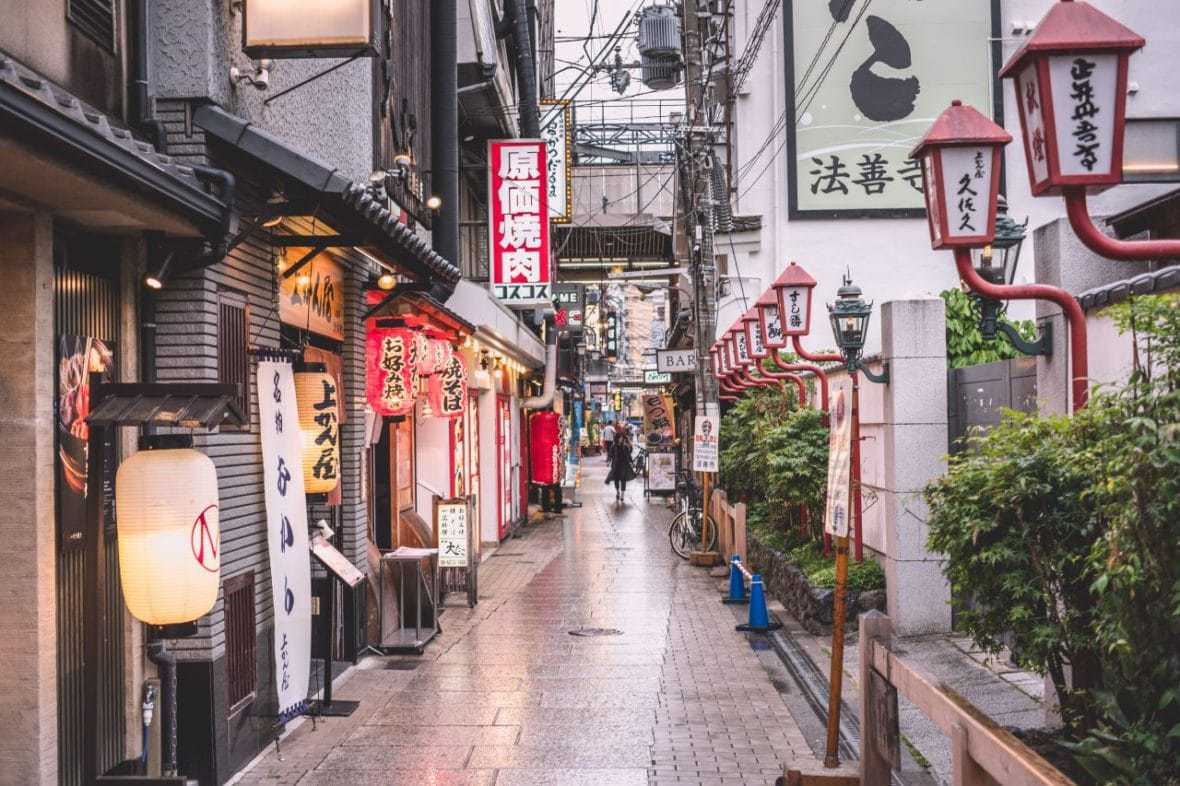 Asia is the largest continent on the planet, rich with different cultures and filled with more than four billion people. This, naturally, makes it an appealing study abroad destination. But obviously it's important to know the cultural differences and what to expect before going there. Because you will be studying on a college campus, whether through an international partnership of your school or through a faculty-led program, knowing the differences between Asian colleges and American colleges is essential.
Note: All of the information below is based on careful research, and we have made the utmost efforts not to generalize, and to speak about specific countries whenever possible. As mentioned earlier, Asia is the largest continent on the planet, so this article will focus on the most common areas where American students study abroad.
Dorms
In the United States, dorms are part of the college experience and are shared with at least one student of the same gender. Many colleges expect students to stay in dorms in the first year of college. Sometimes, students rent apartments near campus after their first year.
The dorm concept is very much an American thing, but do they exist in Asia? You may stay in dorms for international students when you are there, but other than that, dorms are not very common or don't exist in most Asian colleges. However, there are dorms in China, which house students of the same gender. Chinese dorms tend to include more students than American dorms. In India, there are student hostels instead of dorms.
Clubs and Activities
In universities and colleges in the US, there's a club and activity for everyone. There are student leadership positions, business clubs, honor societies, music groups, sport clubs, and so much more. You can also join fraternities and sororities. There are even festivals on campus.
In Asia, clubs do exist in countries like Japan and China, but fraternities and sororities do not. However, fraternities and sororities do exist in the Philippines, but not to the same extent as the United States. Cultural activities tend to happen on campuses in quite a few countries in Asia, specifically in Japan and India.
Classes
In the United States, students have flexibility in choosing their classes, even outside their major. When they take classes, they're often in rooms with more than 100 students, especially when it's a lecture. Students are encouraged to participate in discussions and speak up in class. Students have to do a lot of reading and writing assignments every day.
In Asia, professors lecture and students stay quiet, especially in China and Japan. Class discussions are rare in Asian colleges and universities as is speaking up in class. Students often cannot take classes outside of their major, but when you study abroad, you may choose from classes provided by your study abroad program and/or those that count for credit in your college.
Sports
In the United States, we take sports very seriously. We have tailgate parties and treat our athletes, especially the football players, like celebrities. Any student can also play sports for fun by participating in sports clubs.
College sports exist in China, Japan, South Korea, India, the Philippines, and Indonesia, but not in the rest of Asia. There's even a sports rivalry between two prestigious Korean universities as well as a sports rivalry between two Japanese universities. There's an American College Football league in Japan, which is very rare for a foreign country.
Campus Life
You can do almost everything on campus in the United States. You can eat at your favorite restaurants in the student union center, you can go shopping, you can attend fitness classes, exercise in the fitness facilities, and even hang out on the quad.
In Asia, dining and shopping happen off the college campus, but there are facilities where students can get exercise, at least in China and Indonesia. You will not find fraternity nor sorority houses in Asia. You might also see that there is no hanging out on the quads — school is meant for studying (and occasionally for sports).
School Spirit
A huge majority of United States colleges have mascots and school colors that are often prevalent at sporting events. There are even team nicknames for the college's sports teams.
There are school colors and mascots in countries like Thailand, Japan, South Korea, and India, but not to the extent that we see in the United States. In those countries, there are also colleges without mascots. There are no costumed mascots nor live mascots to be found in Asia, unlike in the US. School colors can sometimes be found in Asian colleges, but it's uncommon for Asian schools to have team nicknames. In South Korea, school spirit means festivals and concerts, where K-Pop stars can sometimes be seen.
Fashion
In the United States, you can wear whatever you want to school. You can wear leopard print, you can wear sweats, you can wear denim jackets, you can wear jumpsuits, the list is endless. University branded clothing is popular for lazy days, but fashion varies a lot.
In Asia, you won't find many students wearing clothing that has their college's logo on it nor will you see many students in sweatpants and Uggs. Lazy outfits are definitely not the norm in Japan and South Korea, where students put more effort into their looks. In South Korea, heels and makeup tend to be worn, but I saw that students wear jackets of their universities and tend to have university-branded clothing. In Thailand, uniforms are worn and consist of a white shirt and a black skirt.
Did it help you?
Are you going to study abroad in Asia? Do the differences make sense? Any more differences you'd like to tell me? All comments are welcome.