This post may contain affiliate links, which means we may receive a commission if you purchase through our links. Please
read our full disclosure here
.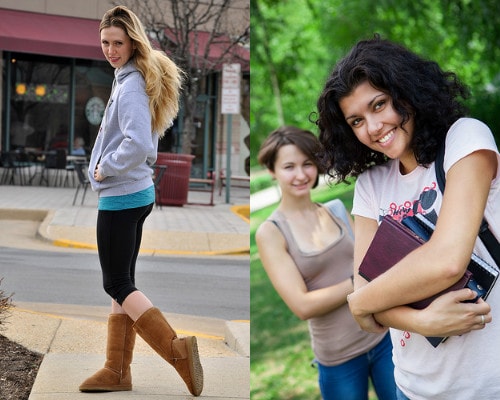 It's October, which means the weather is starting to cool down, school is in full swing, and you may already be knee-deep in midterms.
For some, cooler weather is an opportunity to experiment with new fall trends and showcase new autumn styles. However, for most on-the-go college students, cool weather and a busy schedule means one thing… sweats. With so much going on in other parts of our lives, it can be difficult to dedicate any time to looking fashionable.
As tempting as it is to reach for those sweatpants, a stylish CF girl can do better! Below, I've put together a list of comfortable alternatives to your go-to lazy day pieces:
1. Maxi Skirts Instead of Sweatpants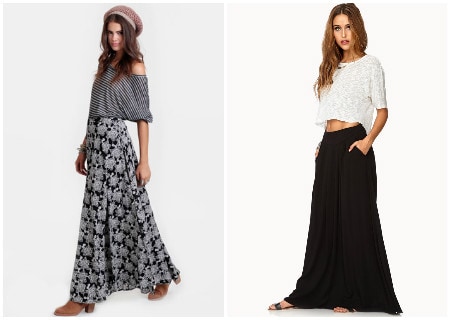 Product Information: 1. Threadsence 2. Forever 21
A cotton or jersey knit maxi skirt is just as comfortable as a pair of sweatpants – promise! In addition, these effortlessly chic pieces look ten times better than old sweats and allow for many more outfit possibilities.
Plus, when the weather gets cooler you can layer a pair of leggings underneath your maxi for an extra layer of warmth – go for fleece-lined leggings on those extra cold days!
2. Chunky Sweater Instead of a Sweatshirt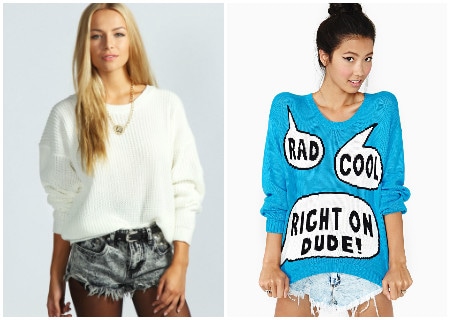 Product Information: 1. Boohoo 2. Nasty Gal
With the resurgence of '90s style, chunky sweaters are easy to find and a better fashion option than your average pullover hoodie. Since they're so popular at the moment, there's also a vast number of styles and colors to choose from, meaning you're bound to find one that matches your style perfectly.
For an ultra-trendy vibe, check out edgy cutout sweaters, '90s-inspired oversized styles, or cute and quirky graphic sweaters.
3. Oversized Cardigan Instead of an Old Jacket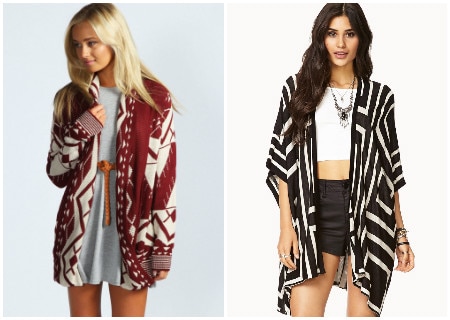 Product Information: 1. Boohoo 2. Forever 21
An oversized cardigan is my personal favorite item on this list – I highly recommend investing in one. A large chunky cardigan is way more comfortable than an old jacket and makes any outfit look super stylish.
Also, since these cardigans are large by nature, it can be easier to layer clothing underneath – a great choice if you're already experiencing cold weather.
4. Boyfriend Shirt Instead of a Long-Sleeve T-Shirt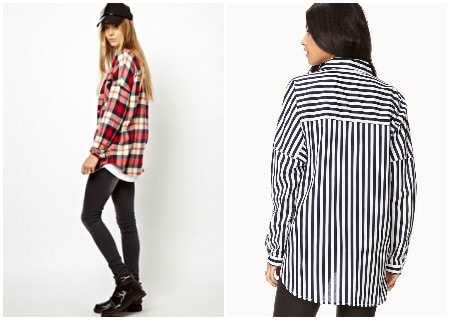 Product Information: 1. ASOS 2. Forever 21
A button-up boyfriend shirt is a fab alternative to a long sleeve t-shirt and you won't have to compromise comfort or warmth. In fact, wearing a flannel boyfriend shirt will probably provide more warmth than an average long-sleeve tee!
5. Boxy Top Instead of a Graphic T-Shirt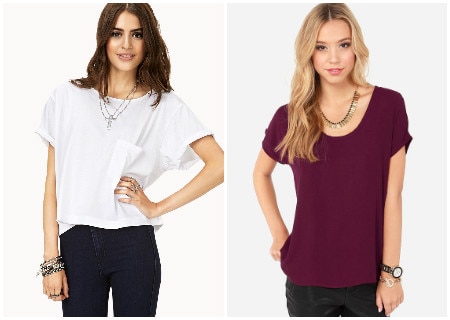 Product Information: 1. Forever 21 2. LuLu's
Keep your charity run tees for gym time or lounge wear, then invest in a boxy top for lazy day outfits. Boxy tops are loose and are often made of of soft materials, so they're just as comfy as your regular graphic tee, with a few more style points. Also, their styling capabilities are endless, especially if you find some in versatile colors like white or grey.
6. Rain Parka Instead of a Generic Rain Jacket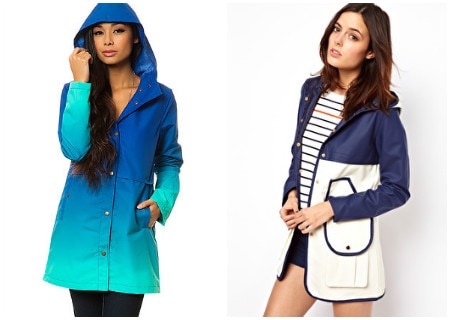 Product Information: 1. Karmaloop 2. ASOS
When it starts raining, my campus turns into a North Face/Columbia fashion show. You can stand out from the crowd by investing in a cute rain jacket. You could go for a trench coat style, an army parka style, or just a fun rain jacket with a flattering silhouette.
7. Ankle Boots and Socks Instead of Uggs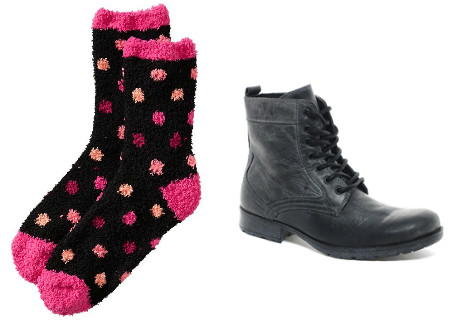 Product Information: 1. Old Navy 2. ASOS
This is a trick I learned (quickly) last year as I endured my first Chicago winter. Although there is probably no shoe as comfortable as the Ugg, a pair of cozy socks and leather boots will provide just as much warmth.
Uggs aren't known as the most fashionable boots, so this combination can instantly upgrade an outfit while keeping you comfy. Also, it isn't hard to find knee-high cozy socks if you want to wear taller boots.
Mix and Match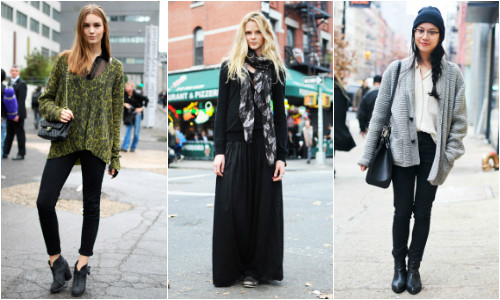 The items on this list are meant to be swapped out with their corresponding articles of clothing. So, if you're thinking about wearing a t-shirt and sweat pants, wear a boxy top and a maxi instead. Thinking about a sweatshirt and Uggs? Swap them out with a chunky sweater with ankle boots. It's so easy!
Thoughts?
What do you think? What are your lazy day outfit ideas? Do you wear any of these items regularly? Let us know your opinions in the comment section!