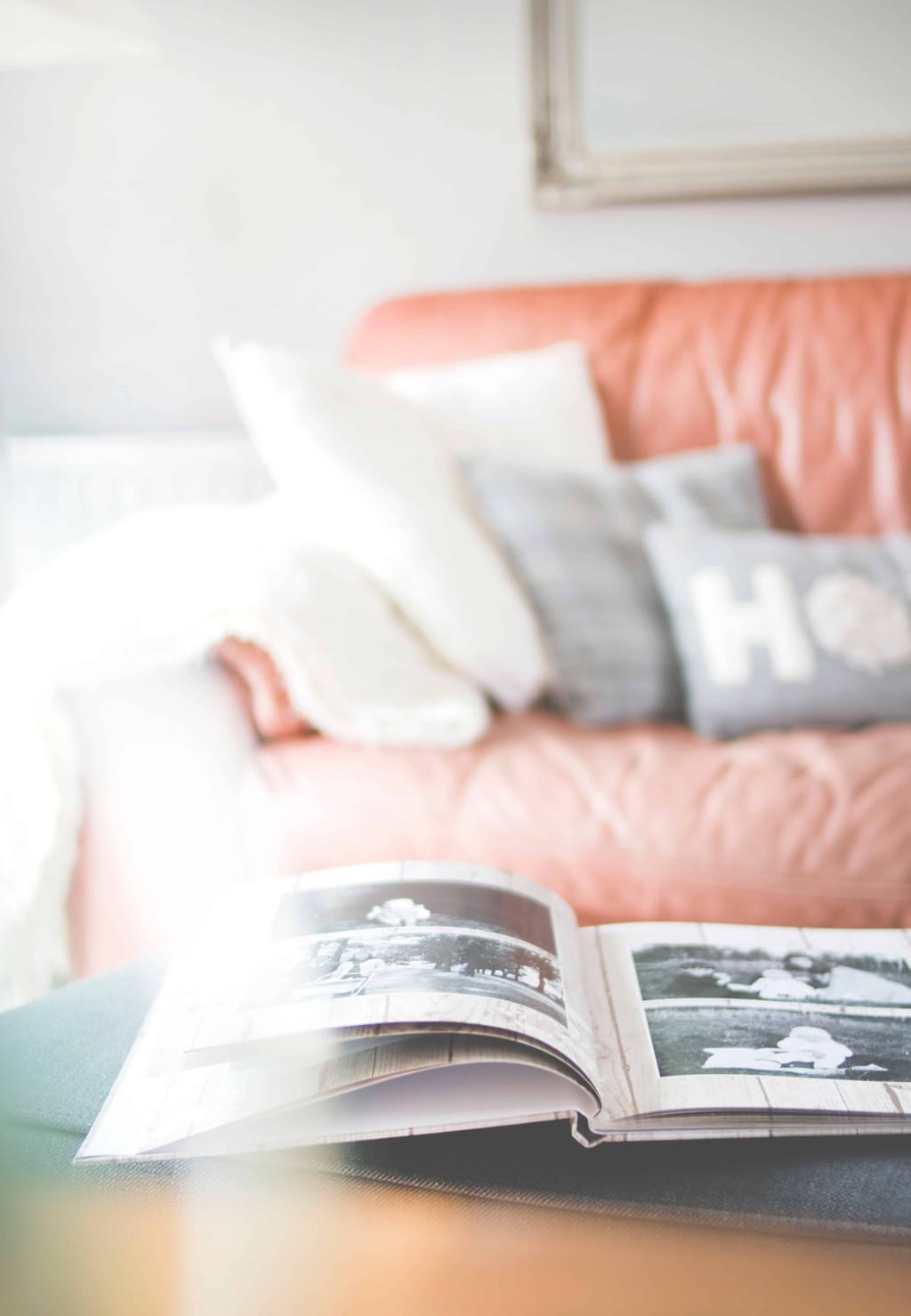 Look, I write about clothes and stuff on the internet, so I clearly love fashion and do my best to look cute and presentable when I'm out and about, and yet…I'm also the kind of girl who takes her bra off the moment she gets home. I have way more oversized sweaters than you'd think a girl would need, and yet I wear them all regularly…when I'm lounging around at home.
I don't think I'm alone in this. Just look at some of the hottest trends of the last couple years – athleisure, athluxe, normcore, sneakers, etc. The fashion industry realizes that for many modern women, function is just as important as form, and the fashion world's renewed focus on comfortable and wearable clothing has blurred the lines between the looks we present to world and the looks we wear for ourselves.
Related reading: Our All Time Favorite Lazy Day Outfits
That being said, the influx of loungewear-inspired trends in the last couple of seasons means there are a lot more options for lazy day wear, from sassy statement sweaters and tees to fashion-y printed joggers and leggings, that don't compromise comfort. So why wouldn't you want to upgrade? Throw away your ex's ripped sweatpants and give some of these killer looks a try.
If you like leggings and an oversized sweater, try…
Statement Sweater and Skinny Jeans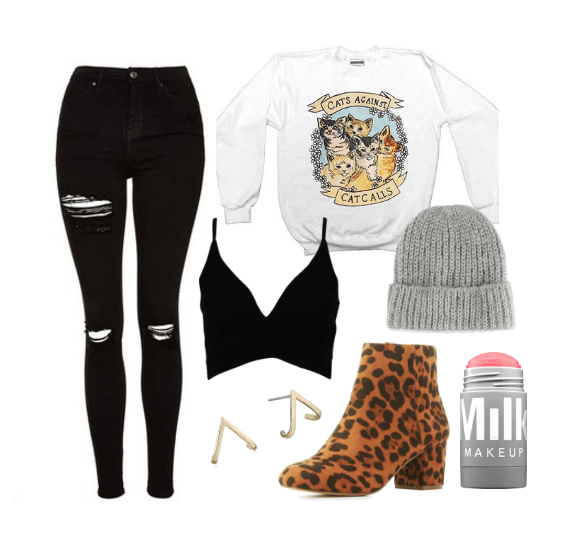 Products: Jeans – Nordstrom, Sweater – Feminist Apparel, Beanie – Nordstrom, Bralette – Boohoo, Earrings – Amazon, Booties – Charlotte Russe, Tint – Sephora
If you live in yoga leggings and oversized sweaters on your off days (hey girl), try swapping out your fave yoga leggings for a fashionable and forgiving pair of high-waisted skinny jeans and a fun statement sweater. These swaps will give your look a similar, cozy-cute silhouette while providing a touch more polish. If you can't let go of your yoga leggings (I'm not going to lie and say jeans are just as comfortable) try a pair of paneled or contrasting textured leggings instead.
If you're venturing outside on your lazy day, a cute pair of animal print booties and minimal gold earrings provide an extra hint of luxe, while a cozy beanie covers your (maybe) dirty hair. Finish with a multipurpose stick on your lips and cheeks for a final rosy and cozy touch.
If you like sweat pants, try…
Printed Joggers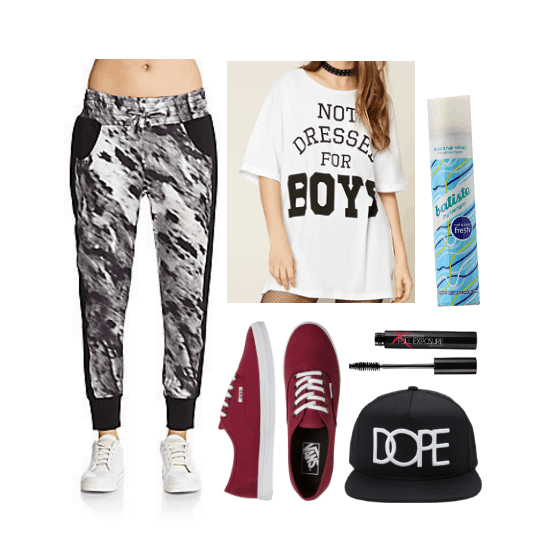 Products: Joggers – Saks Off Fifth, Tee – Forever 21, Dry Shampoo – Urban Outfitters, Sneakers – Swell, Mascara – Macy's, Snapback – Forever 21
If you still live in your sweatpants from your high school volleyball team, try a pair of printed jogging pants or joggers. These were all over the runways, magazines, and social media last year and there are tons of fun printed options available, like the marble-esque ones here. Plus, the tapered fit at the ankle is super flattering.
Pair these with a sassy statement tee or snapback and colored sneakers for an edgy and urban vibe. Finish your look with some dry shampoo and mascara, and no one will have to know that today is your laundry day and you're only going to leave the house for some food, probably.
If you like oversized tees, try…
T-Shirt Dress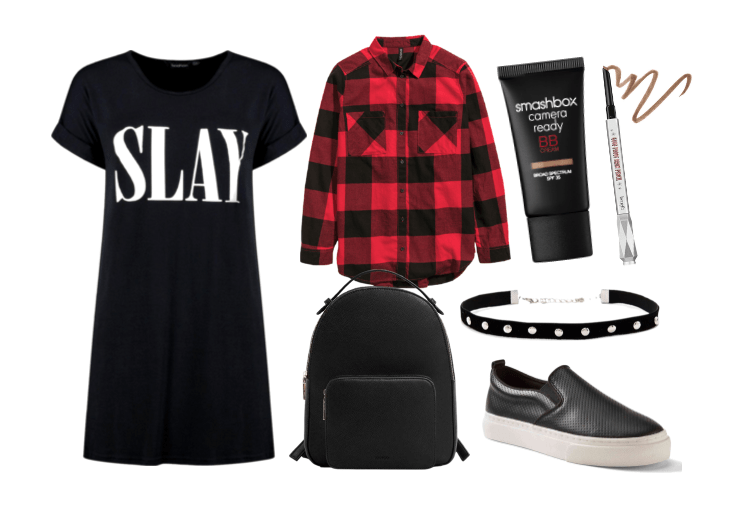 Products: Dress – Boohoo, Flannel – H&M, B.B. Cream – Sephora, Brow Pencil – Macy's, Backpack – Mango, Choker – Forever 21, Sneakers – Gap
If an oversized tee is your jam when you're hanging out at home on a Sunday, try swapping out your dad's college tee for a tee-shirt dress. A tee-shirt dress will provide the same amount of comfort (and breeziness) but will give you a cuter, more feminine silhouette. Pair with equally comfy and convenient slip on sneakers and a flannel shirt for a little extra warmth for the ultimate edgy-comfy-cool look. Finish with a bit of bb cream and a brow pencil if you want to look a little extra fly on your slow day. #getcuteforyourself
What do you think?
What do you think? What are your go-to loungewear favorites? Would you wear any of these looks? Let me know in the comments below!