This post may contain affiliate links, which means we may receive a commission if you purchase through our links. Please
read our full disclosure here
.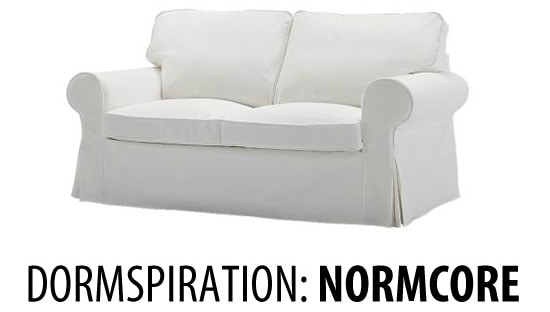 Product Information: IKEA Loveseat
Normcore, the newest style trend that revolves around wearing "suburban anti-fashion attire" (non)-ironically (think sensible white Adidas sneakers and cargo shorts), has hit the fashion sphere hard in the past few months.
What started as a term coined by an NYC-based brand consultant group in a trend forecast report has experienced a whirlwind increase in popularity and use, particularly among the hipster population, who, according to a recent New York Times article, have grown tired of constantly seeking out "quirky" ways to express themselves.
The trendiest of us in our generation have apparently shifted to a "frump-chic" look that decidedly resembles every outfit your parents wore during your childhood. Jerry Seinfeld embodies it best, with his awkwardly fitting acid-washed jeans, coupled with thick white socks and a button-down shirt that is always buttoned all the way up.
The rise of this trend begs the question: will "normcore" find its way into interior design as well? Each of us wanted to make our dorms or apartments our own when we arrived, but what if "fitting in" has become the new way to stand out?
In this post, we'll talk about how normcore can find a home in your dorm or apartment, whether you want to restructure your whole setup or simply inject a little ironic/non-ironic mainstream flavor into your already unique arrangement.
Love it or hate it, normcore doesn't seem to be going anywhere anytime soon. Let's get started!
Normcore: Furnishings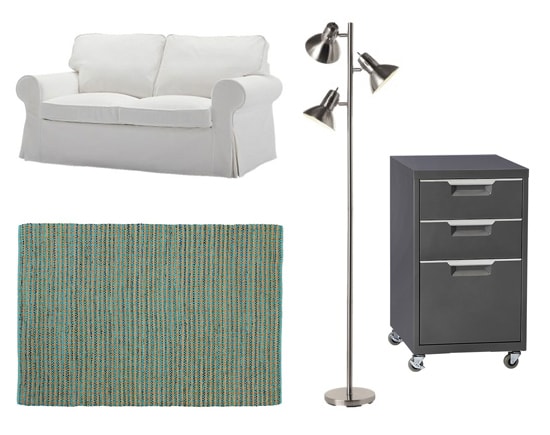 Product Information: Sofa, Rug, Lamp, Cabinet
While I'm still personally a little skeptical of the whole normcore trend, you've got to admit that it makes for a very easy-to-clean setup. The trick, apparently, is to pick items that look as "non-brand" as you can get.
A simple white slip-covered sofa is possibly one of the most normal and nondescript items to start out with. Pair it with a similarly ubiquitous jute rug, and stick with industrial-inspired room accessories, like a filing cabinet in place of a nightstand and a sleek tri-bulb lamp.
Normcore: Decor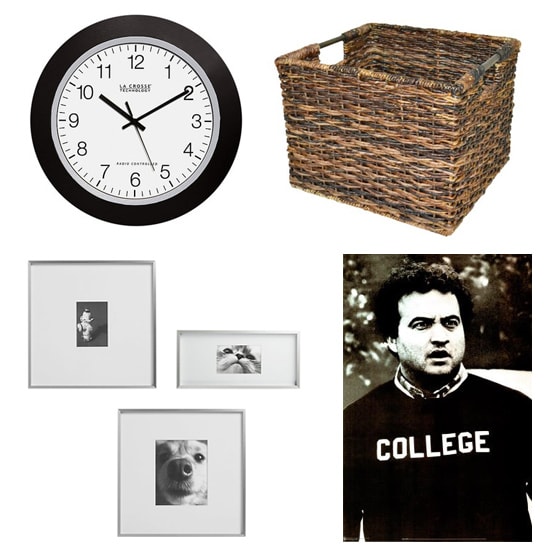 Product Information: Clock, Basket, Frames, Poster
Again, whether or not normcore is a giant in-joke, it still raises some pretty interesting ideas about what we consider to be "normal."
This omnipresent wall clock is a far cry from the trendy alarm clocks that are all over the market, as are these minimal metal frames and woven storage crates. Top it all off with the quintessential "college" poster, one that is so inescapable that I used to cringe when I saw it in people's rooms. Normcore says embrace it. (I'm still not sure if I can).
What do you think of "normcore"?
Do you think it's a trend that's here to stay? What did you think of our dorm room picks? Is "normcore" as ironic (or non-ironic) as it seems? Let us know with a comment!