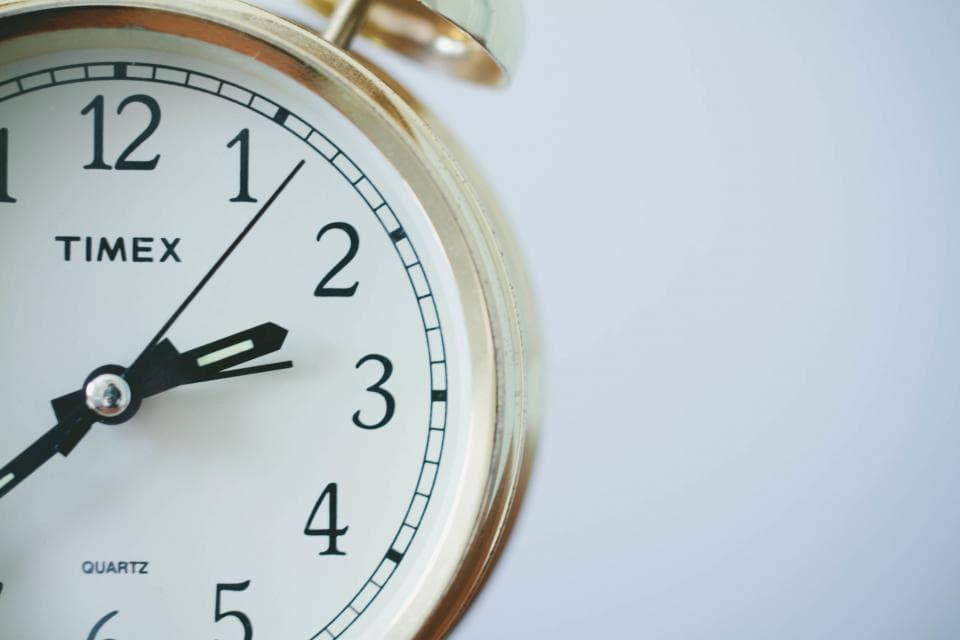 Monday mornings are the bane of every college student's existence. After a late-night cram session and sleeping through four of your five alarms, it's hard to find the motivation to pull on anything more interesting than sweats, let alone fix up something to eat before running to class in your remaining five minutes.
Our new series, Lazy Mondays, going live on Sunday nights, aims to fix that problem and make you think twice before skipping breakfast or digging out your sweatpants from the laundry (again). I'll also add in some tips for organization to help you start your week on the right foot.
Outfit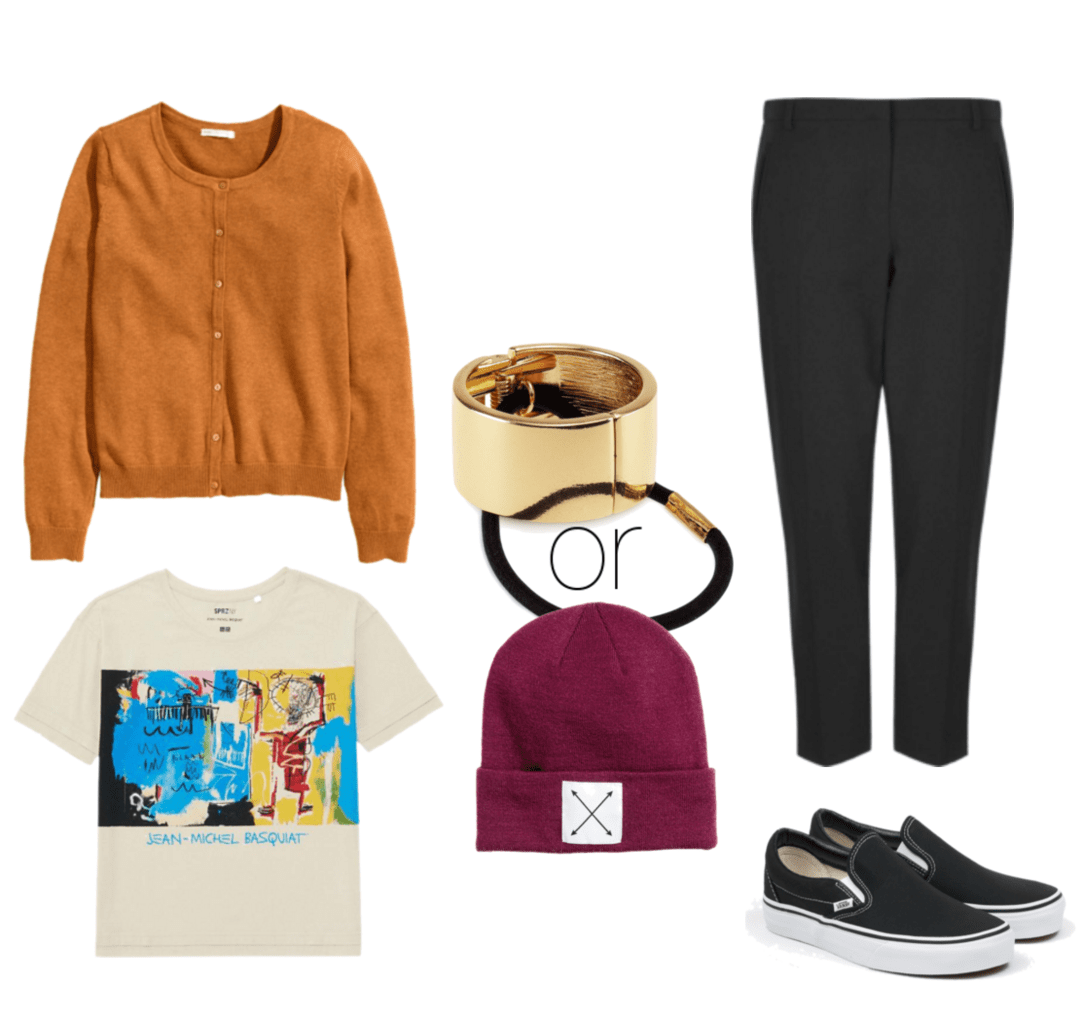 Products: Cardigan, Shirt, Pants, Shoes, Hair tie, Hat
If you're tired of the same old black leggings you've worn down to the bone, throwing on a comfortable, fitted pair of pants can be an easy alternative. The ones shown above are made of a stretchy material and the placement of the seams lengthens your legs. If trousers seem a little daunting because they've been relegated to the part of your wardrobe you save for interviews, throwing on a fun graphic tee can quickly bring the outfit down a few notches.
And don't put away your slip-on sneakers, just yet. They were seen all over the runways and aren't going anywhere in the foreseeable future. Good for us, since the lack of laces saves precious time. A cool hair accessory can add a lot to your overall look, so throw it onto your ponytail and forget about bad hair days.
Didn't have time for a shower or hair is past the point of no return for the day? A beanie is the go-to solution, and bonus: it'll keep your ears from freezing off on your way to class.
Breakfast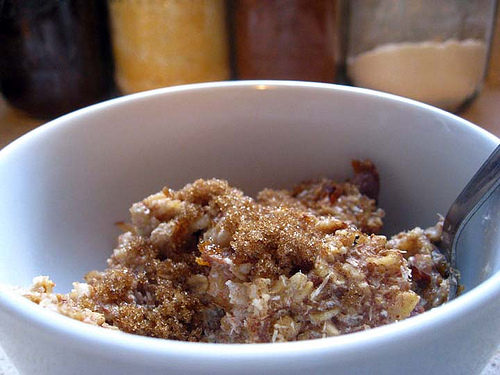 Overnight oatmeal is one of the easiest breakfast options out there. As the name suggests, you prepare the oats overnight, and they're ready for you to grab and go. And the best part: there's no cooking involved.
To make them, take a serving of raw oats and add water or milk (milk substitutes work fine), and then a pinch of salt. Now, you're free to add in whatever toppings you want! Just remember that everything will soak up some liquid, so save toppings you want fresh for the morning, like cereal or nuts. Stick it in the fridge overnight, and by morning, it'll be fluffy and flavorful. I personally like to add in a bit of espresso powder for a kick of caffeine and some cocoa powder, so that it tastes like a mocha.
Want more inspiration? Here are some other ideas for your overnight oats.
Organization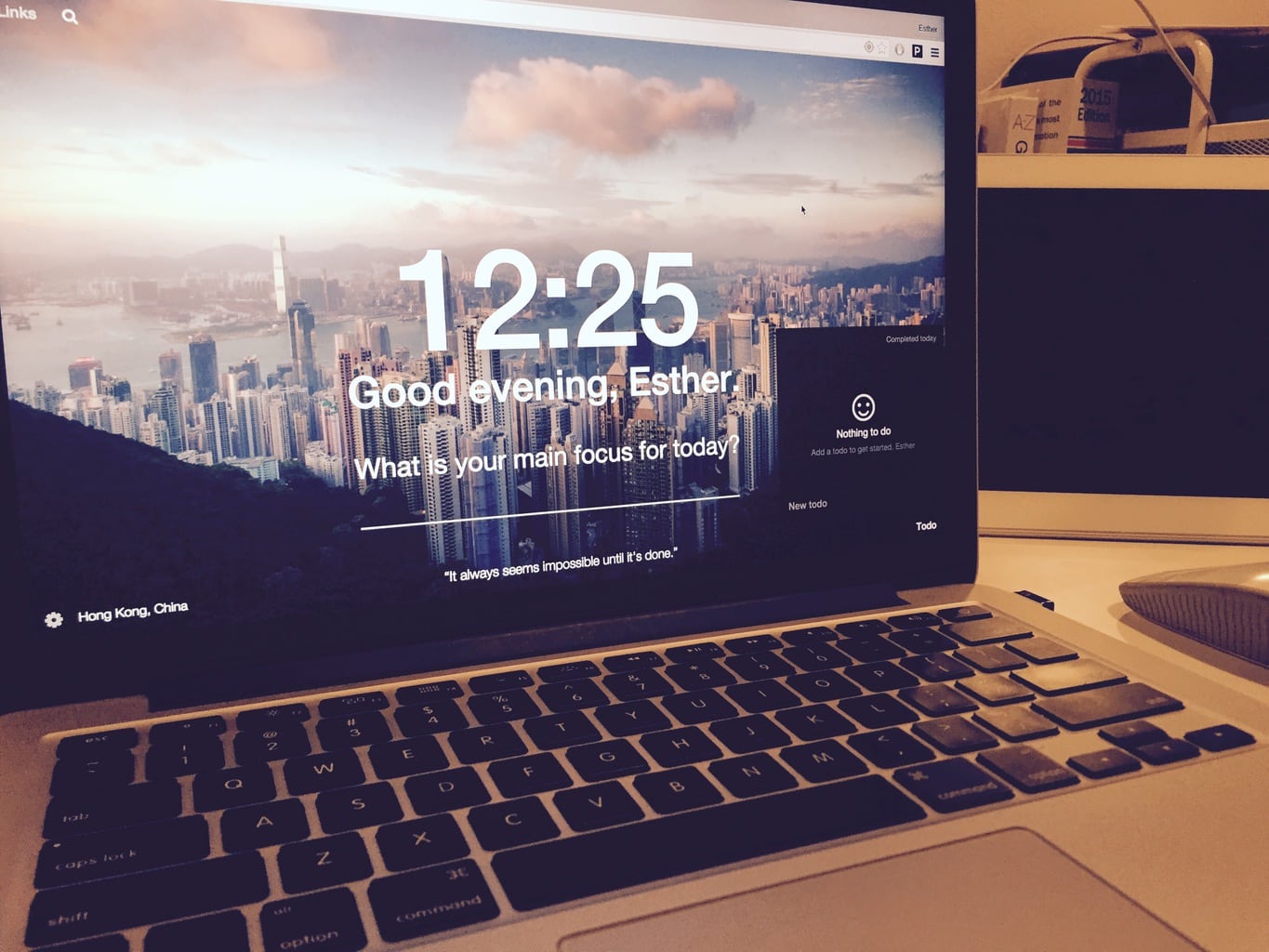 As college students, laptops are almost like extensions of ourselves. And while they can be some of the most destructive tools (read: procrastination), with the right tools, our laptops can also help us keep our lives from going to shambles.
Momentum is one such tool — it's an extension for Google Chrome that sets your homepage to a lovely new picture each day, and let's you jot down a quick to-do list. If you do a lot of work on your laptop or find it hard to stick with a written planner, you'll find Momentum a wonderful addition to your routine.
Other little features include a motivational quote at the bottom and setting a "main focus" for each day. I like to take a few minutes each morning and quickly put down whatever comes to my mind for the day, and add on to it as I go about my day. It's great to do on a Monday to set a positive tone for your day.
What do you think?
Are you willing to give up your leggings and try out this look? Did you find the breakfast and organization tips useful? Do think this series will be helpful for you? Let us know what we can do to help make your Mondays better!