This post may contain affiliate links, which means we may receive a commission if you purchase through our links. Please
read our full disclosure here
.
Pantone has announced their Color of the Year, and like everything else in 2020, it came with a surprise.
The Color of 2021 is actually two tones this year: Ultimate Gray and Illuminating. They both convey differing feelings, but they perfectly encapsulate 2020 and 2021.
I do quite like these colors, and I especially like them together, because they are so easily matched. The coldness of the gray is illuminated by the yellow, and the brightness of the yellow becomes more wearable by pairing it with gray.
Whether you are wearing a gray top and a yellow bottom, or a full gray outfit with a pop of yellow, all of it works in 2021!
While I am excited to see how this year's favorite swatches are incorporated in fashion collections, I say we start wearing the trend now. Try it at home, on Zoom, or on your grocery run.
These are my favorite trend-forward items in the shades of 2021's Pantone Color(s) of the Year.
Gray Calf-Length Coat in 2021 Color Trend Ultimate Gray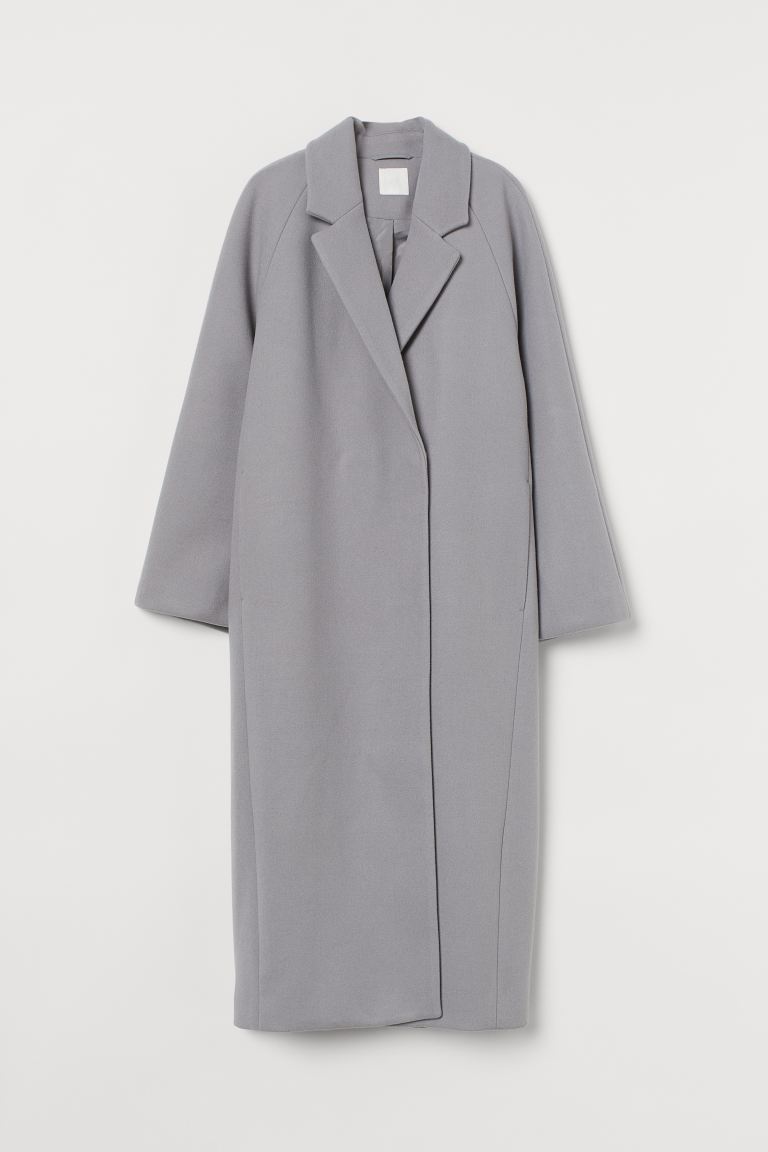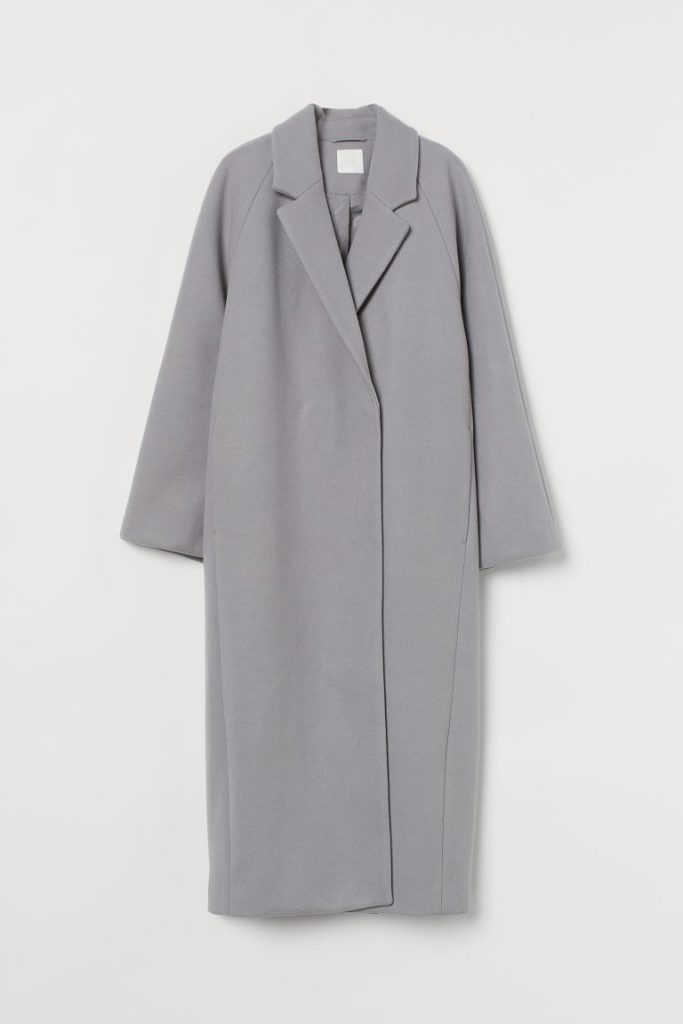 Long coats made a comeback this winter. What's not to love? It's like wearing a walking blanket or like a socially acceptable Snuggie.
They're extremely warm and comfortable, while also making you appear more put-together, no matter what you have on underneath.
In this elegant gray, you'll also be able to skip the hassle of asking yourself if it goes with your outfit, because the answer is simply – yes, it does.
Canary Yellow Turtleneck Sweater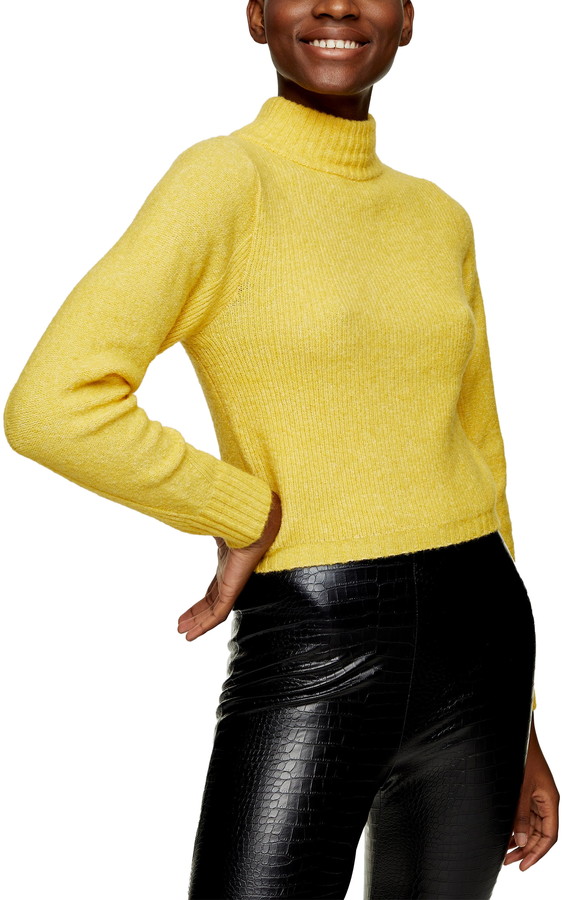 Who says your winter sweater has to be sad and drab? This sweater's form-fitting cut and bright color will have you looking and feeling great.
Also, winter streets are filled with fifty shades of gray, so Illuminate with this cheerful yellow sweater.
High-Waisted Cropped Flare Jeans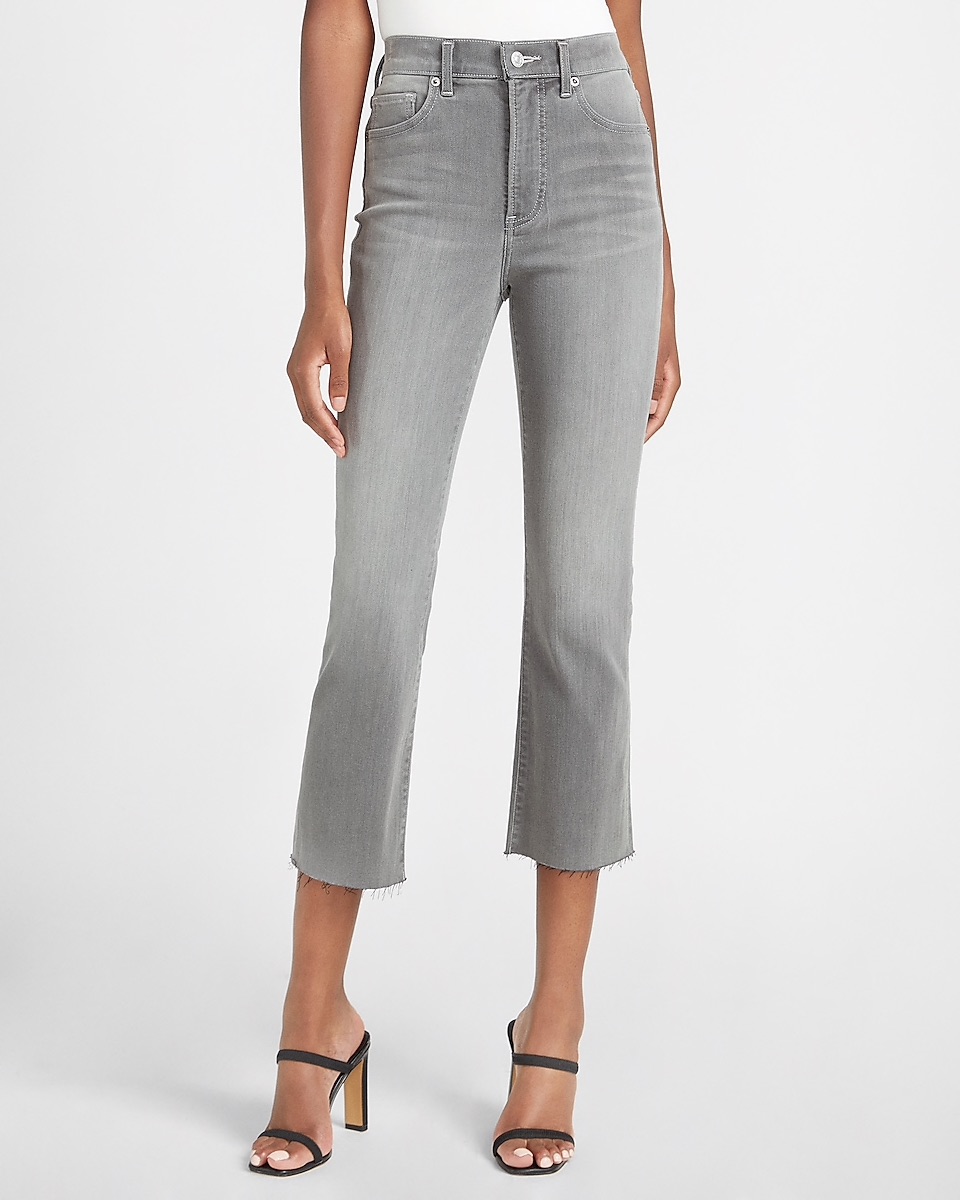 Looking for your next favorite pair of denim? Look no further.
Cropped with a bit of a flare? Check. High-waist? Check. Pantone's 2021 Color of the Year Ultimate Gray? Check!
For whatever the new year brings, cropped gray jeans like these can take you anywhere.
Recycled Cotton Beanie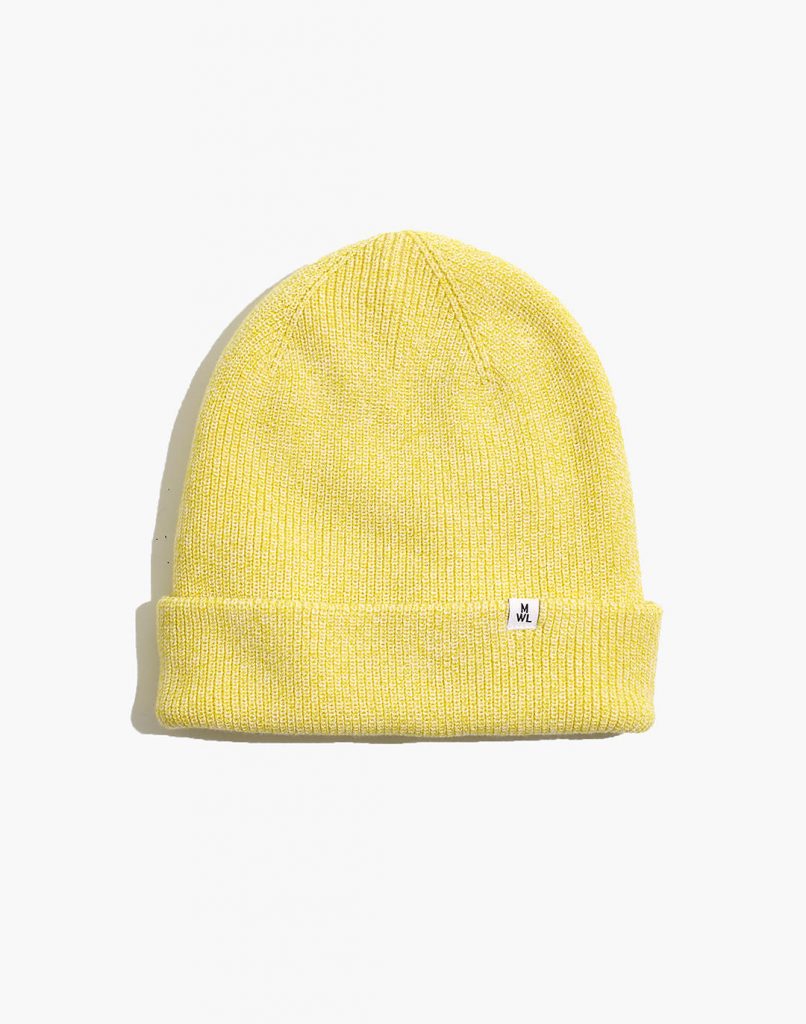 Not a huge fan of yellow? Understandable, it's not the most universally flattering color.
However, if you want to be on top of the color trends in 2021, why not try to work it into your wardrobe in small doses?
Dip your toes in (or in this case, your head in!). This cute, low-key yellow beanie is an easy way to try out 2021's more daring shade.
Corduroy Boyfriend Shirt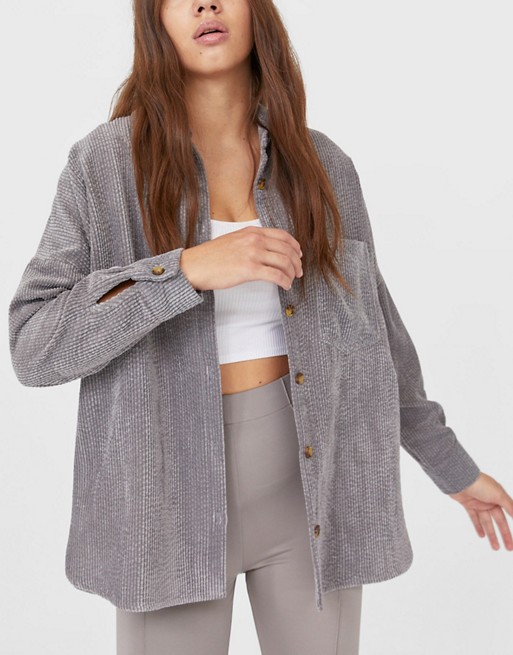 I can't wait for my ASOS package to arrive with this oversized corduroy shirt!
It's perfectly comfy to wear while staying inside and easily styled if you're headed out. Just throw on a pair of faux leather pants and some white boots for an edgy look.
Yellow Utility Pants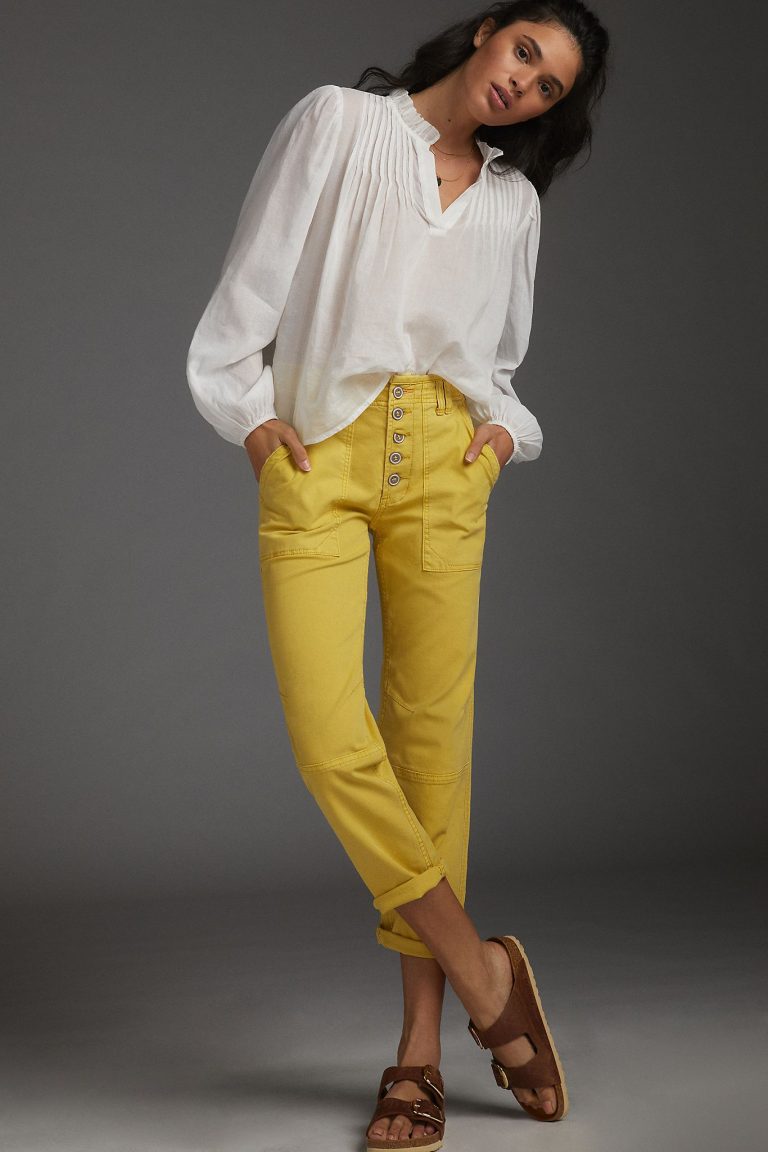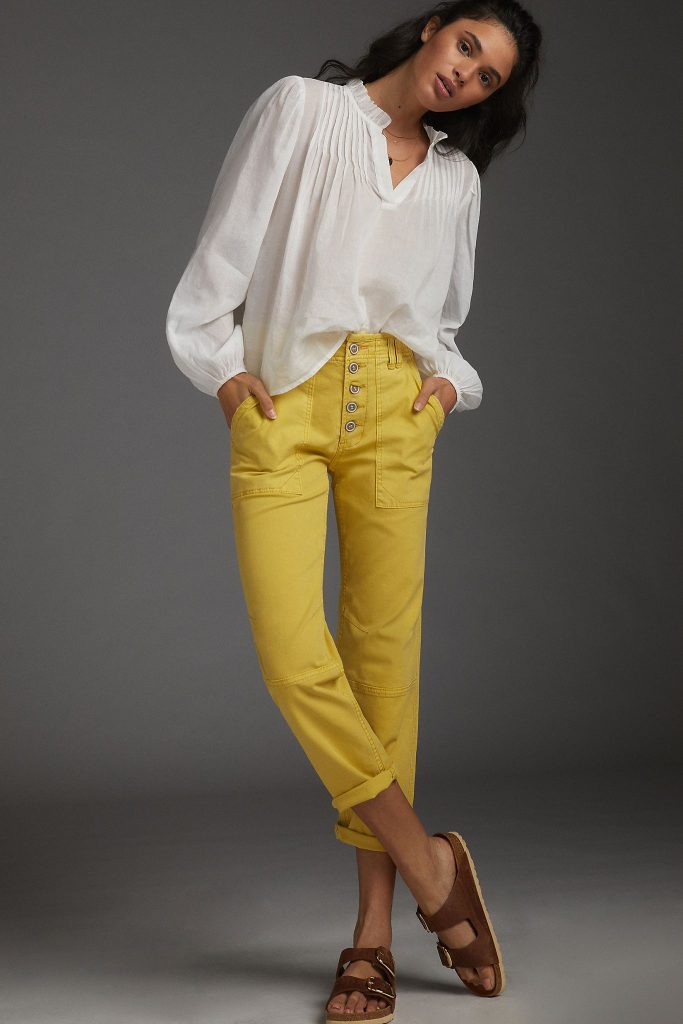 No one pulled off boho chic quite like Serena van der Woodsen, and with a reboot of Gossip Girl on the horizon, it's very possible that the style is rebooted too. *fingers crossed*
While Serena wasn't one to wear utility pants, because practicality is never the Upper East Side way, I'm sure even she would have to buy this pair if she saw them.
They perfectly blend boho chic with 2021 color trends.
Oversized Blazer in 2021 Color Trend Ultimate Gray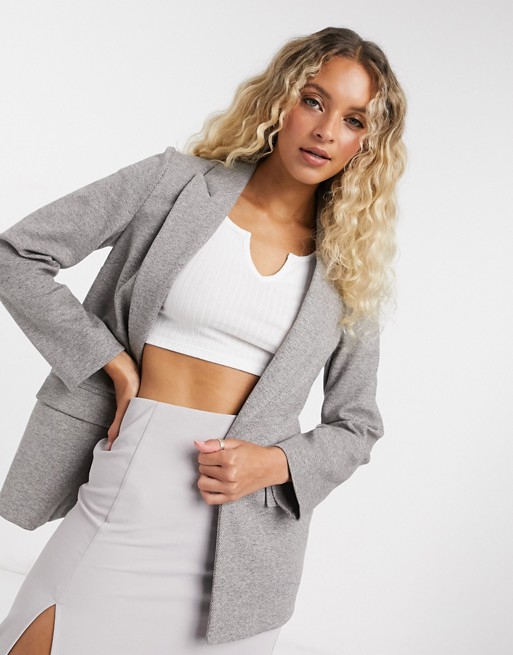 Whether you'll be interviewing on Zoom or walking into the building of your dream internship, you can never go wrong with a classic blazer.
Make sure to pair this dreamy jacket with something Illuminating to keep your outfit looking bright and fresh!
Belted Trench Coat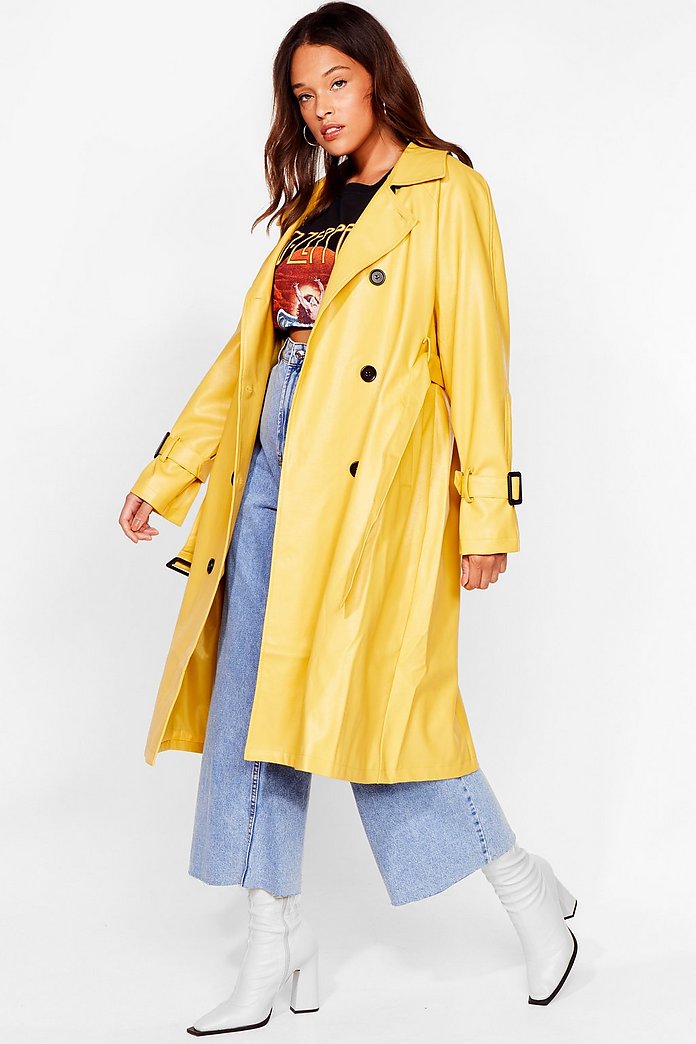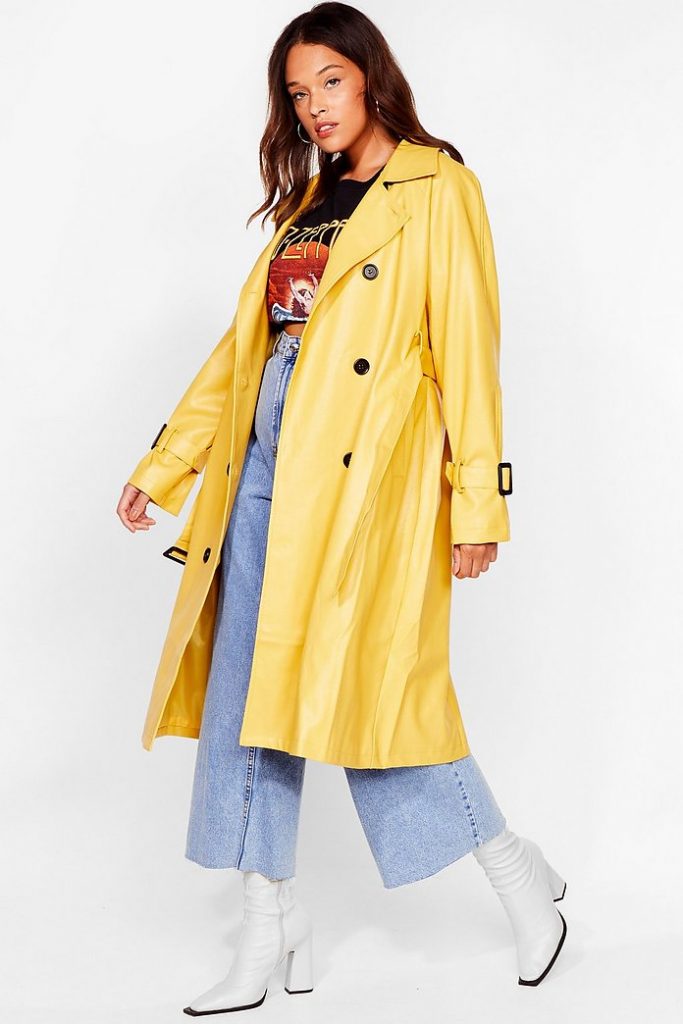 Here's to hoping for more outings in the latter part of this year, mostly so we can wear this gorgeous yellow raincoat.
It's so pretty that I will be wishing I get caught in the rain!
Bonus tip: Pair it with some gray jeans, as styled above.
Tapered Trousers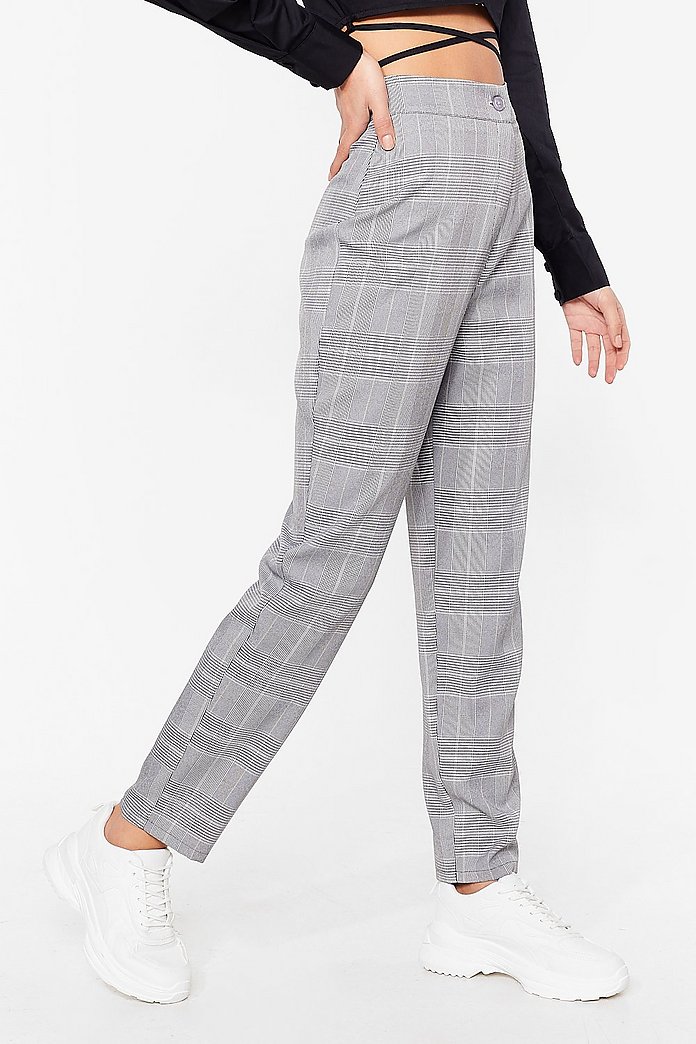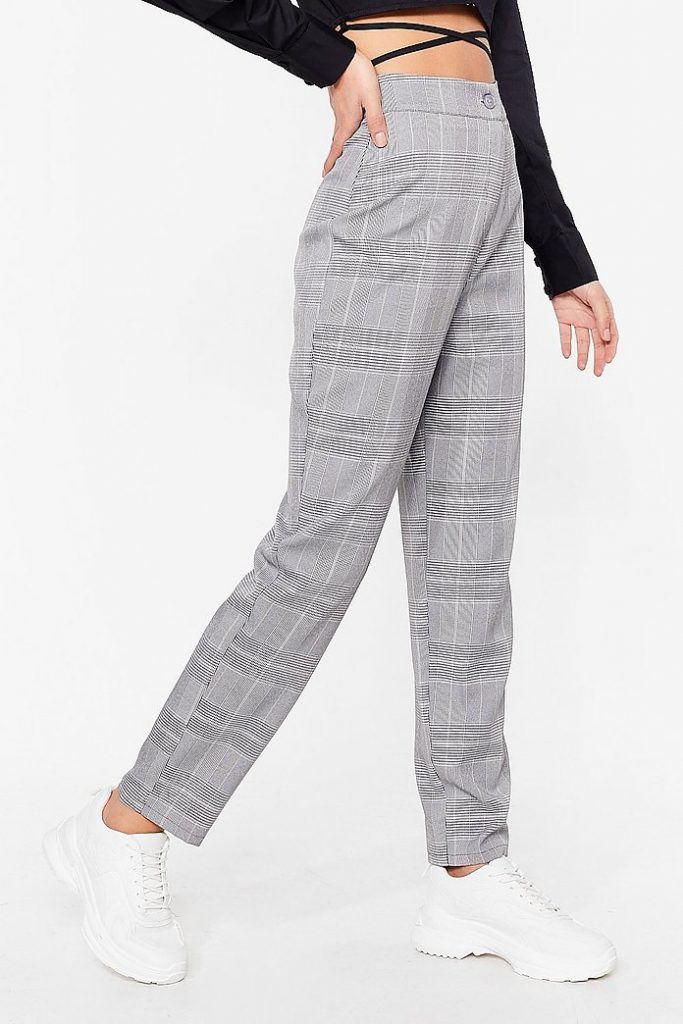 While pants like these are often hard to style without looking like your Grandpa, Pantone's 2021 color pairing has given tailored trousers a trend-forward new life.
Pair them with a yellow sweater for class or a blouse for your internship. Tailored, versatile, and timeless, these are the perfect 2021 investment.
Square Toe Bootie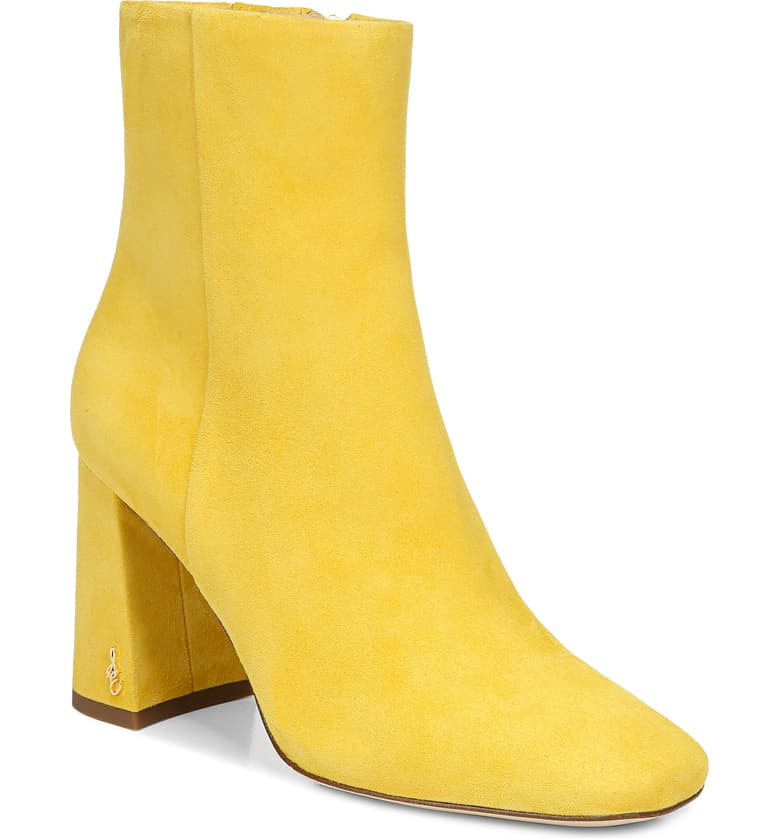 I'm really into the return of the go-go boot trend, especially when paired with a 2021 Color of the Year! Generally speaking, I love any 70's fashion resurgence and this style of boot is no exception.
The bright color makes the style even more exciting, so we have the go-go boots for you.
They will look even more amazing paired with a long gray coat, so go for it!
Printed Tee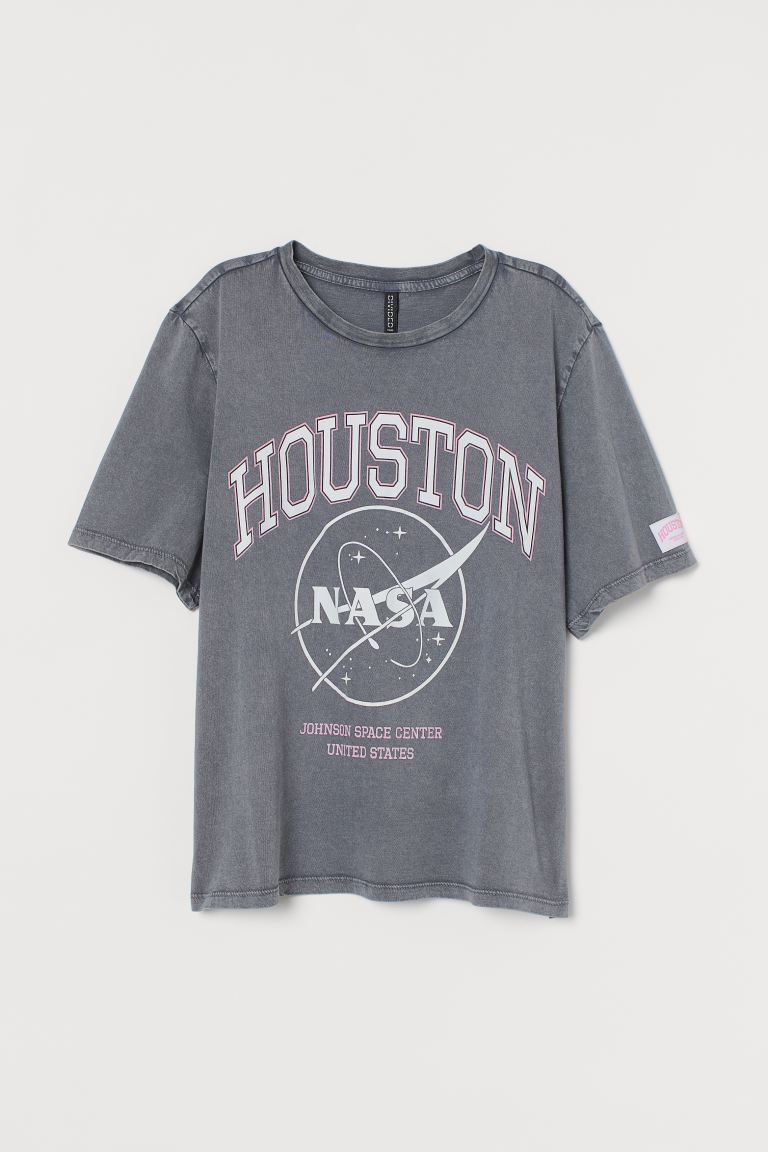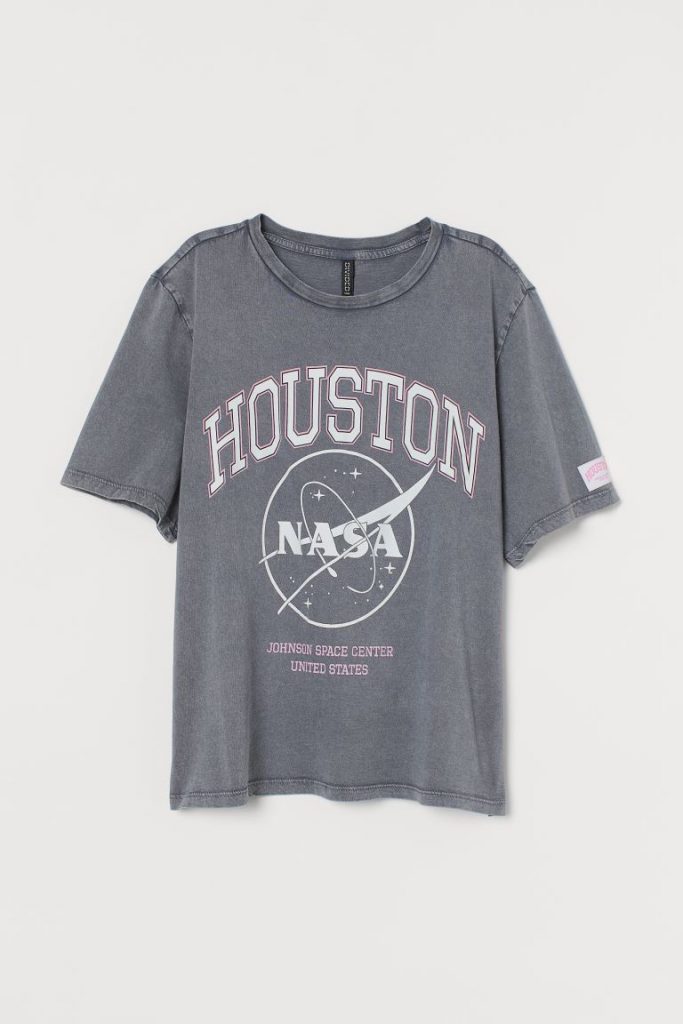 Dreaming of going to outer space? Or just dreaming of leaving 2020 behind? This distressed gray tee will get you halfway there, at least in mentality.
The pink detail of this shirt really makes the gray stand out. Besides, as we see it, pink is the color of every year.
2021 Color Trend Yellow Trouser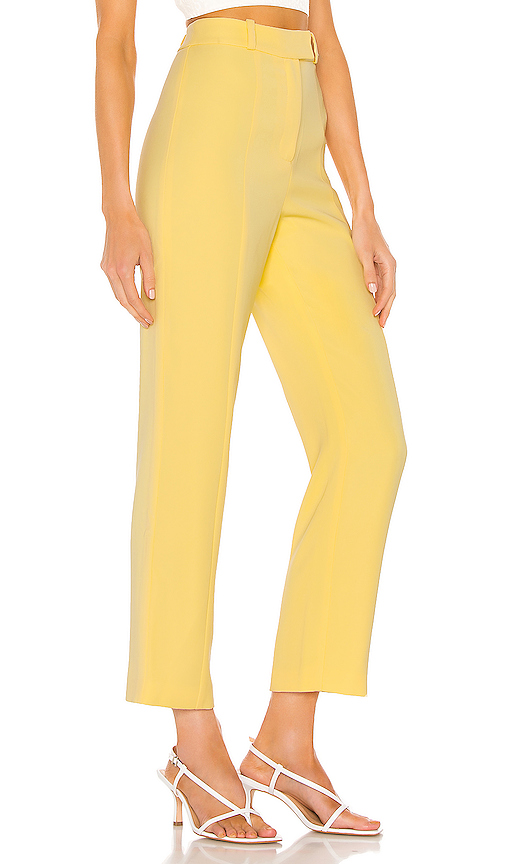 Work clothes can be so dull, but these yellow trousers are fun and exciting. The best part is that the tailoring makes them professional enough to wear to the office.
For a totally 2021 look, pair them with an Ultimate Gray blazer!
Cropped Cardigan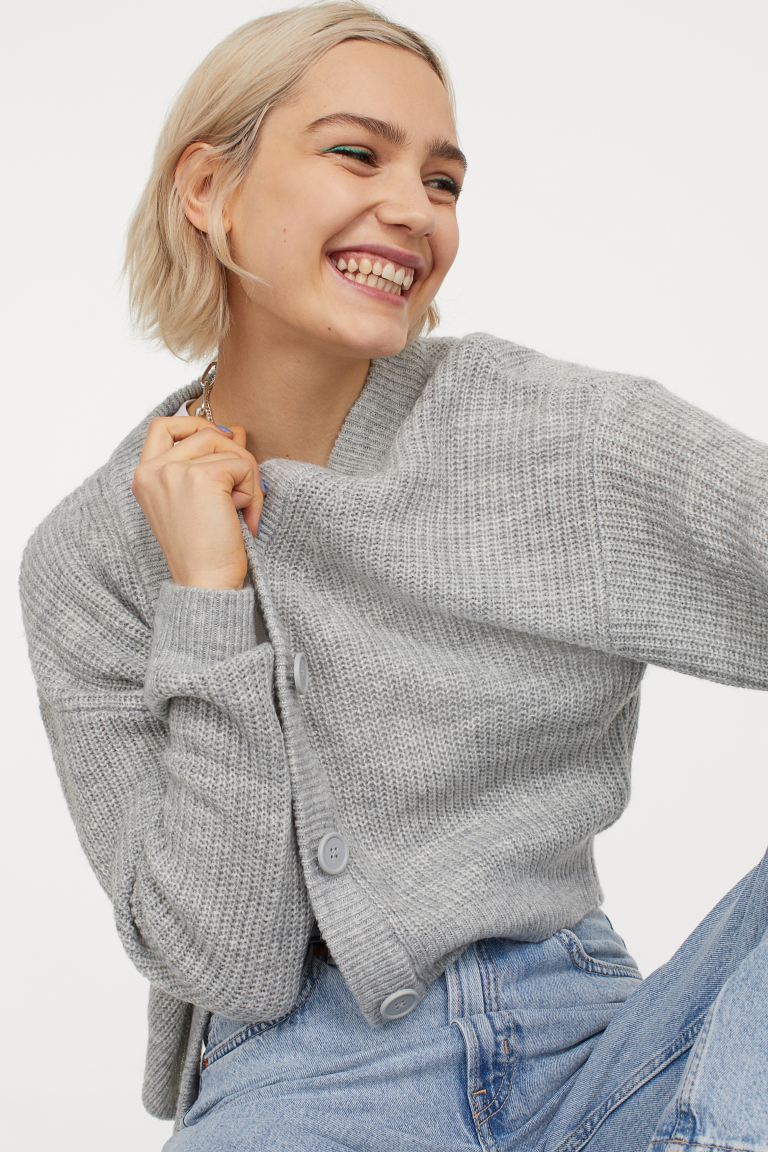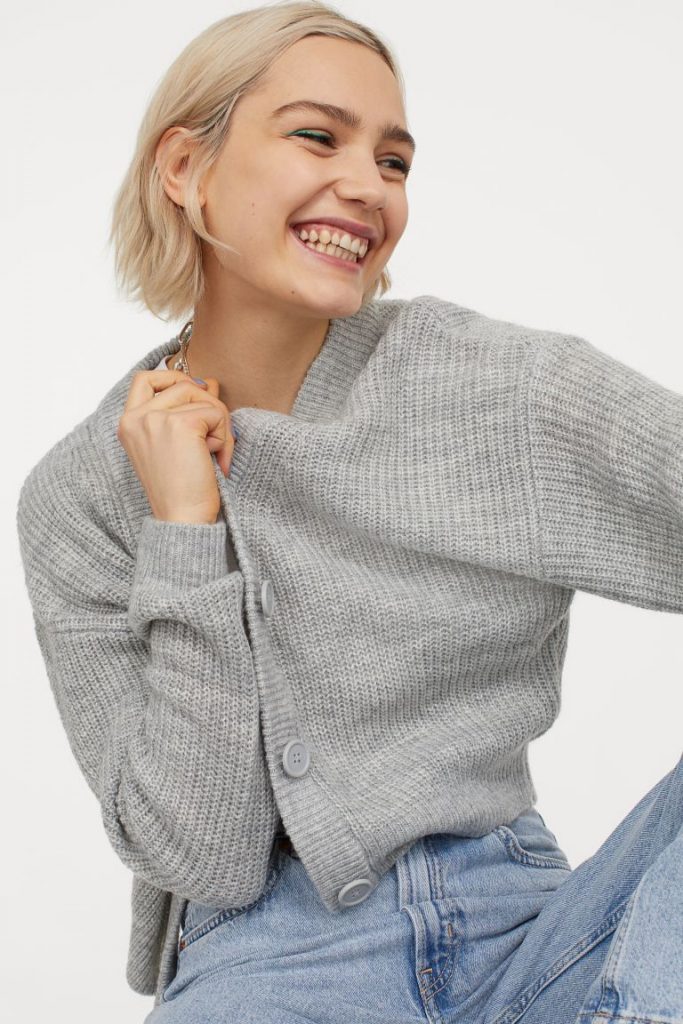 Cozy and stylish, this cardigan is great year-round, even for summer nights!
It's a fabulous, low-budget piece that you will wear with literally everything.
Slim Rectangle Sunglasses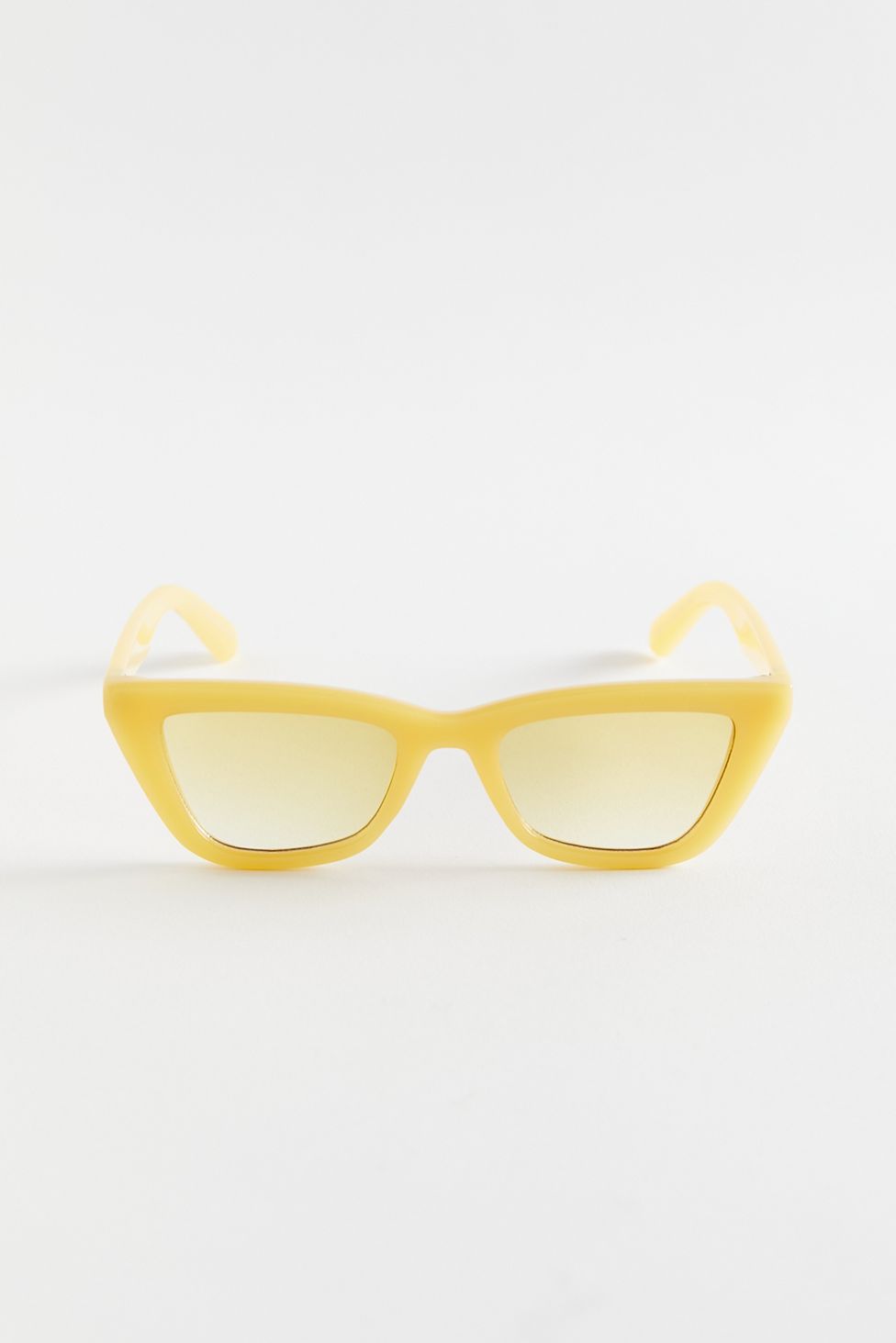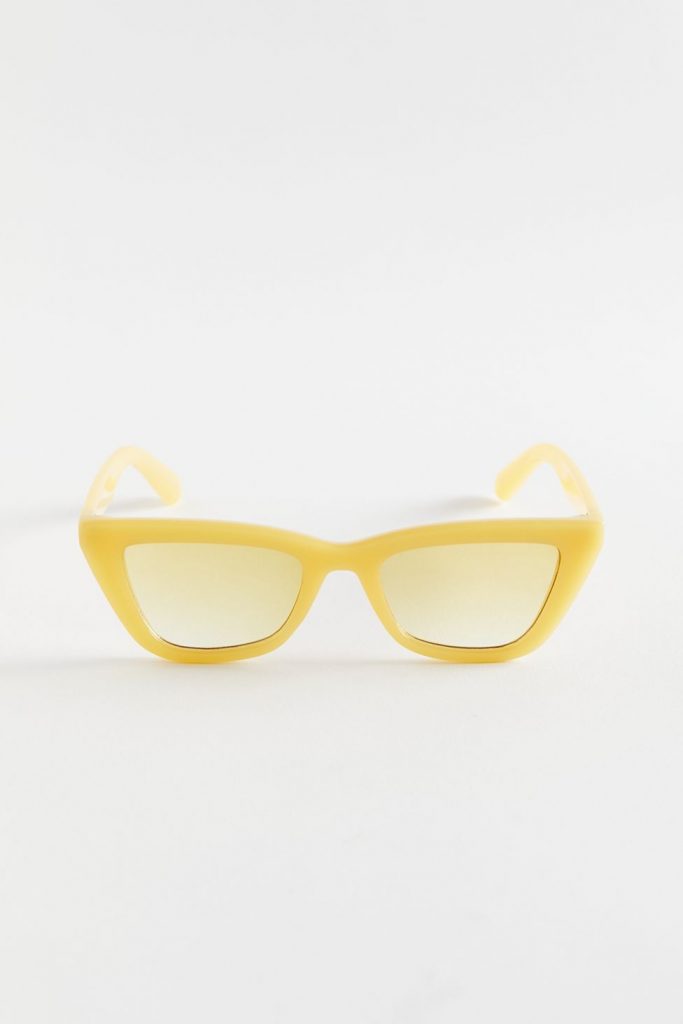 I'll admit, I have a pretty extensive sunglass collection (it's kind of a problem).
These sunshine-colored sunglasses keep the sunshine at bay, and are totally precious. Wear them as a statement piece with something monochrome and you're all set.
Leather Pants in 2021 Color Trend Ultimate Gray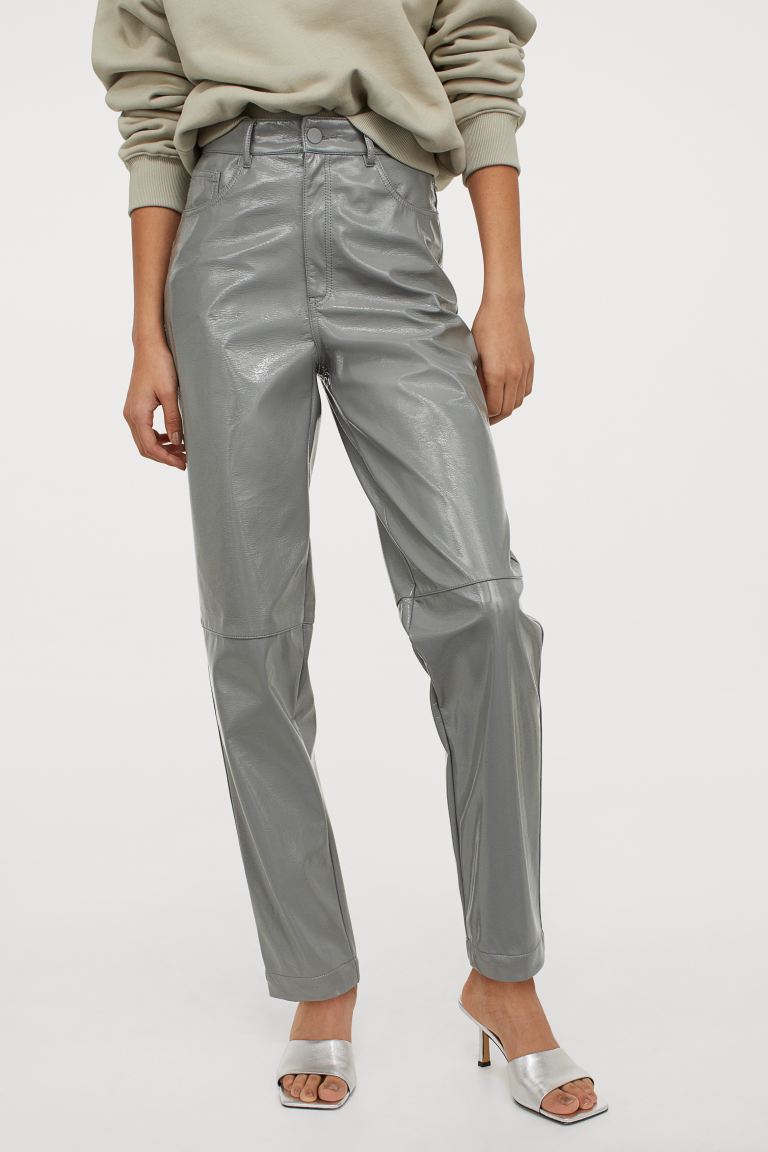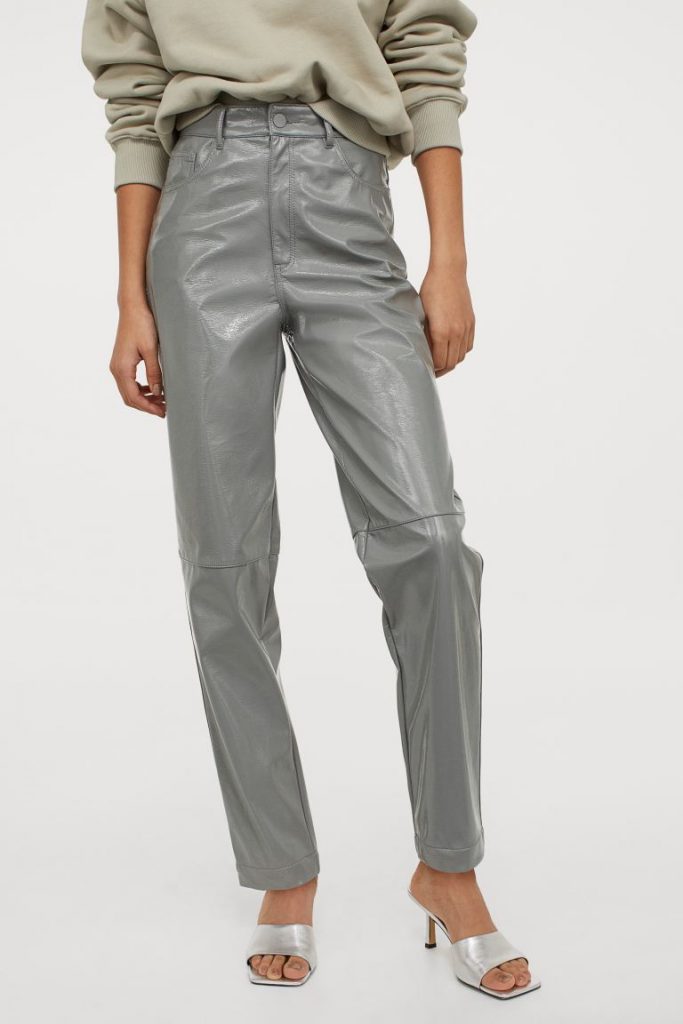 These pants are the definition of Ultimate Gray. Black leather is so two seasons ago and brown leather is so last season.
This year, gray leather is the winner. The edgy, but tailored, style is perfect for that off-duty model vibe. Pair them with a basic white tee or a cropped cardigan for a scroll-stopping OOTD.
Wide-Collar Shirt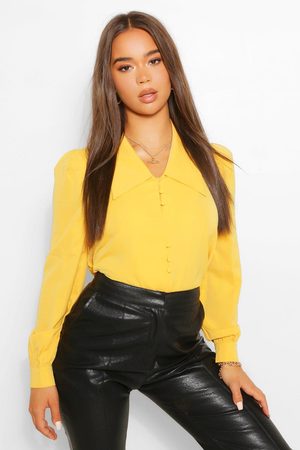 Pronounced collars are back, partly due to Beth Harmon from The Queen's Gambit.
These giant collars instantly make a work blouse more playful, especially when the top is a trend of 2021's Color of the Year.
Button-Up Acid Wash Top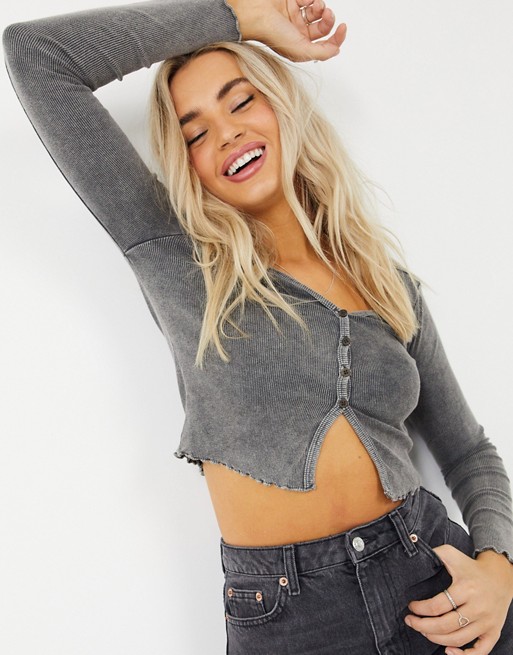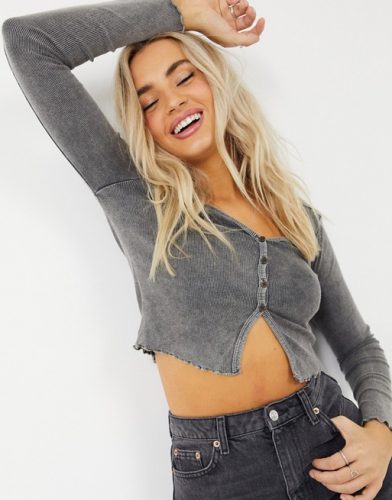 Looking for a comfy top with an edgy vibe?
This button-up gray long-sleeve is the perfect candidate. Anything with an acid wash is right up my alley.
Western Boot in 2021 Color Trend Illuminating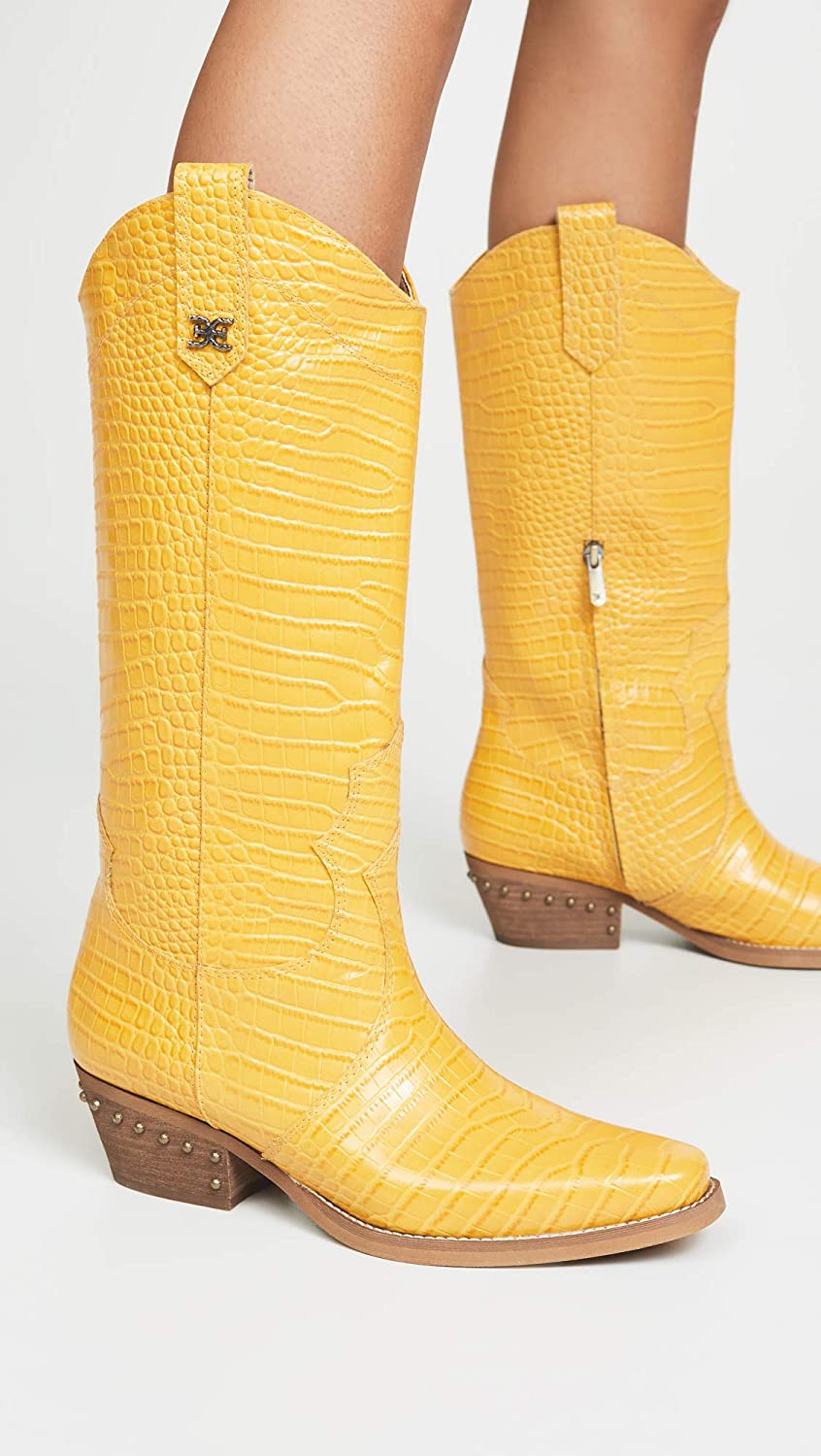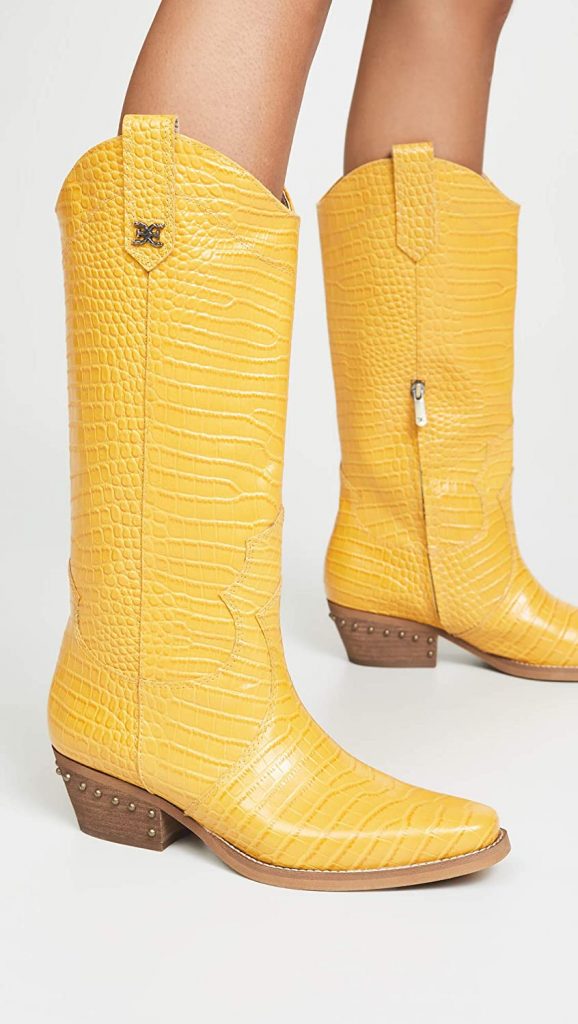 Western boots have been everywhere in 2020, and it's one of the few things I'm hoping we bring into this new year.
Cowboy boots can be tricky, as sometimes they look costume-y. This can be fought by going above-and-beyond by just making them a totally bold statement piece… just be sure to keep the rest of your outfit on the muted side.
Faux Fur Moto Jacket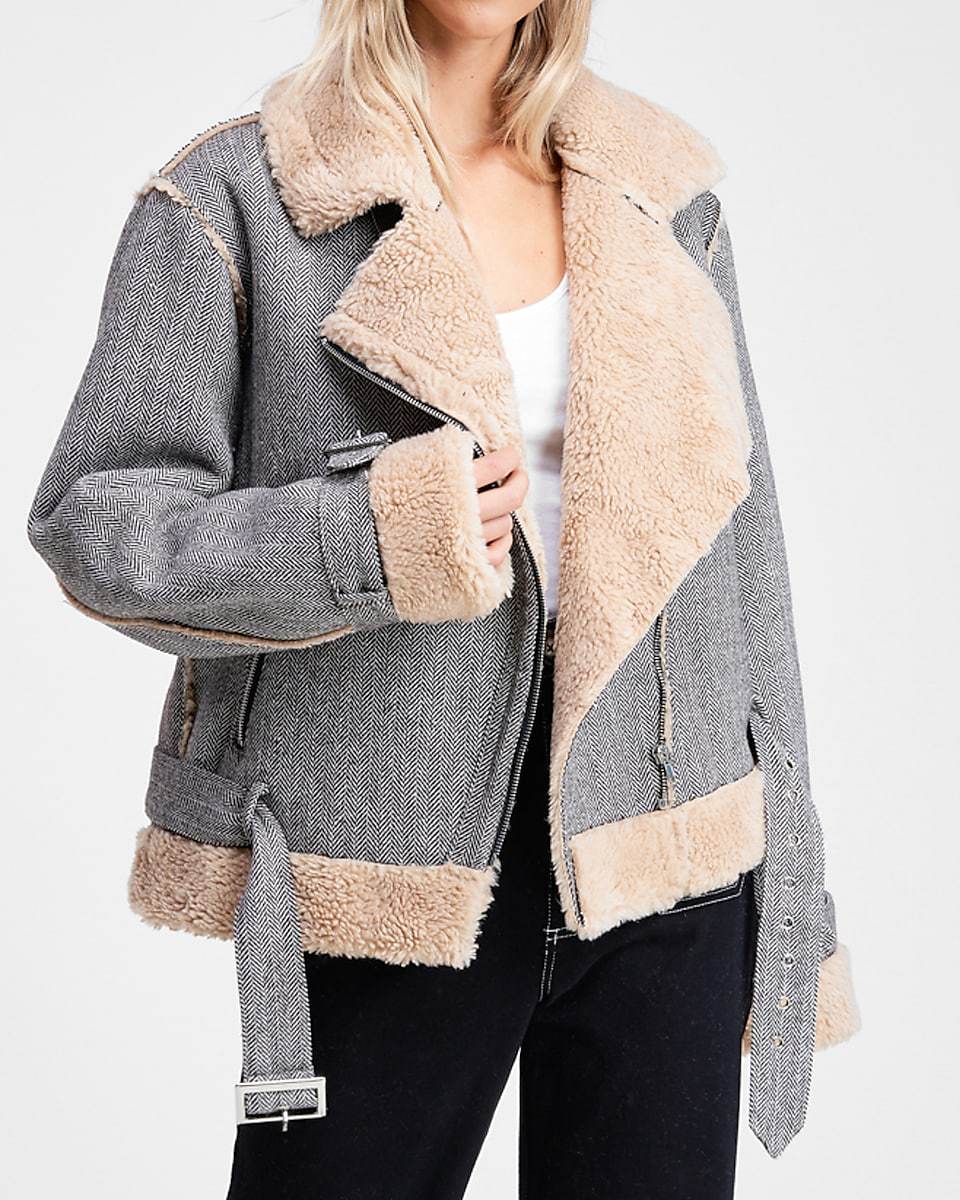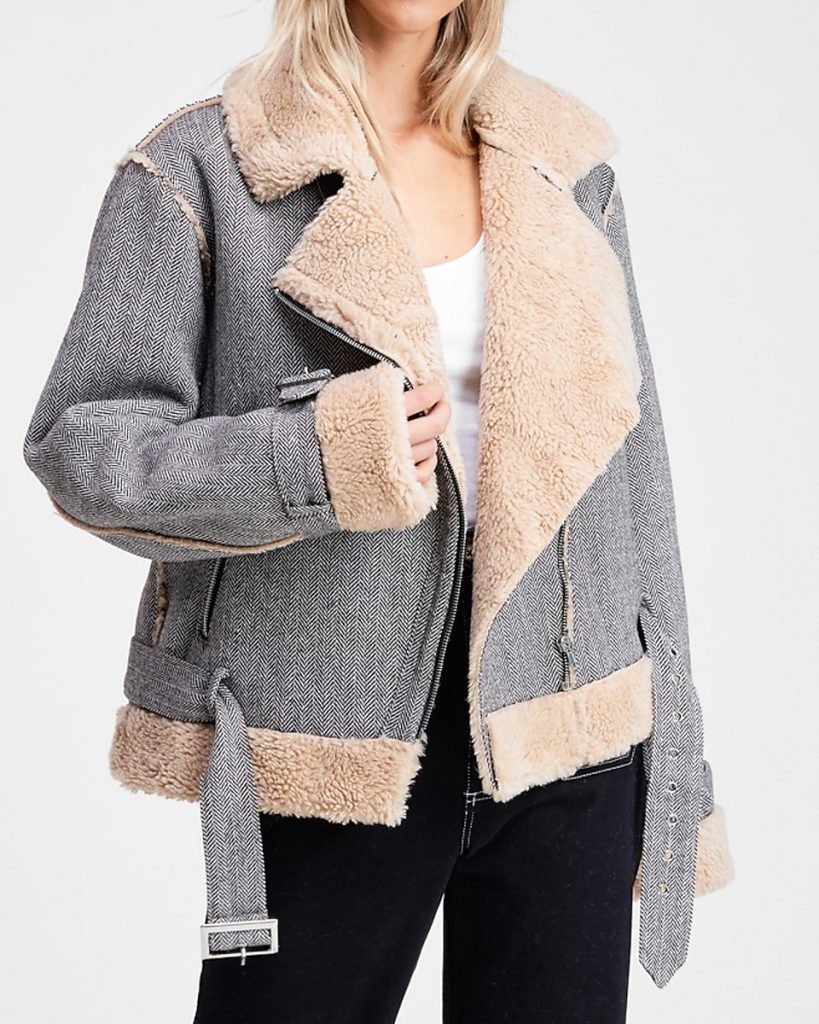 Moto jackets are in style every year but each year has a new take on them.
When looking for a style to wear all winter, there's usually faux fur lining involved. This shearling style is totally dream-worthy and looks super fab in gray.
Butterfly Charm Hoop Earrings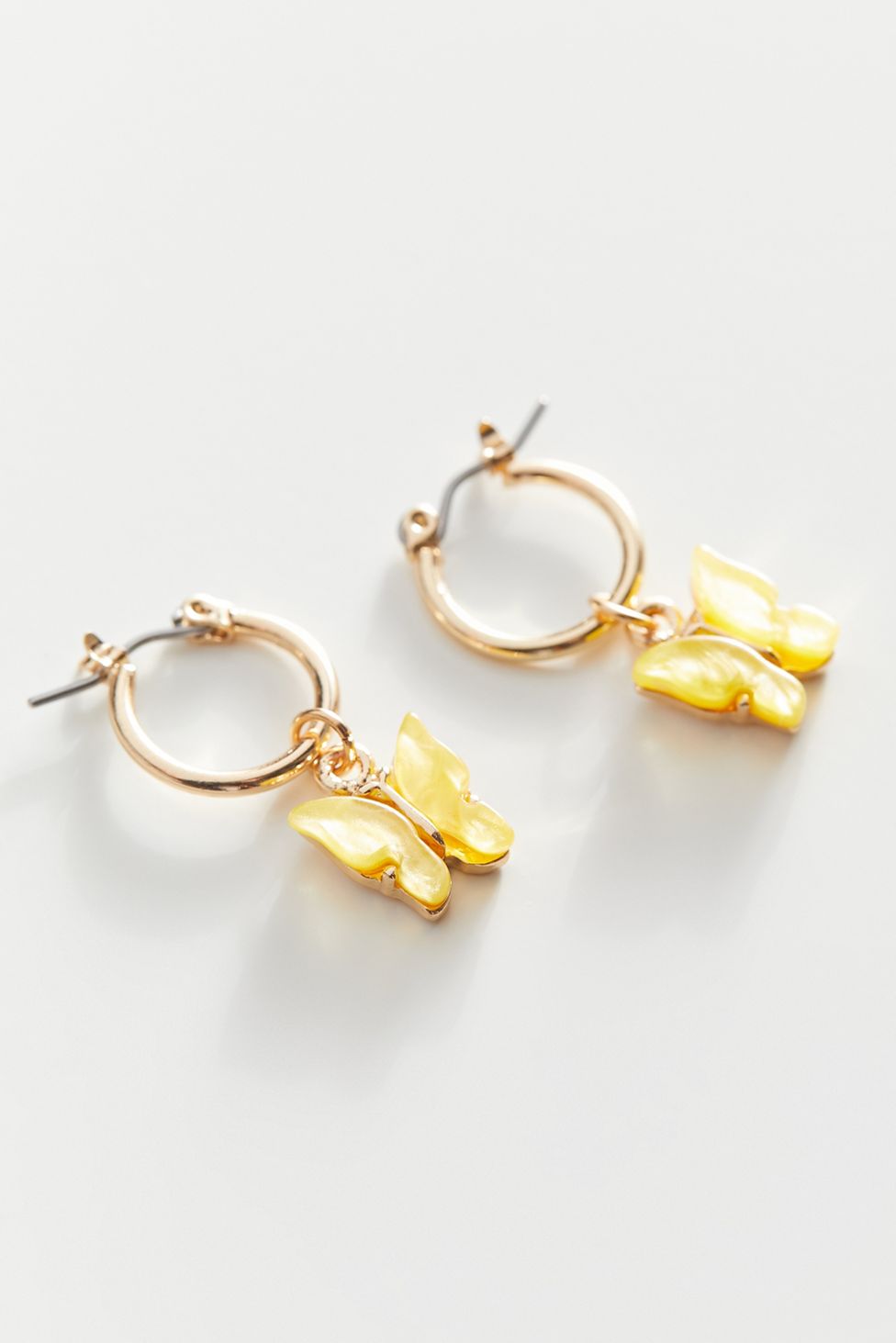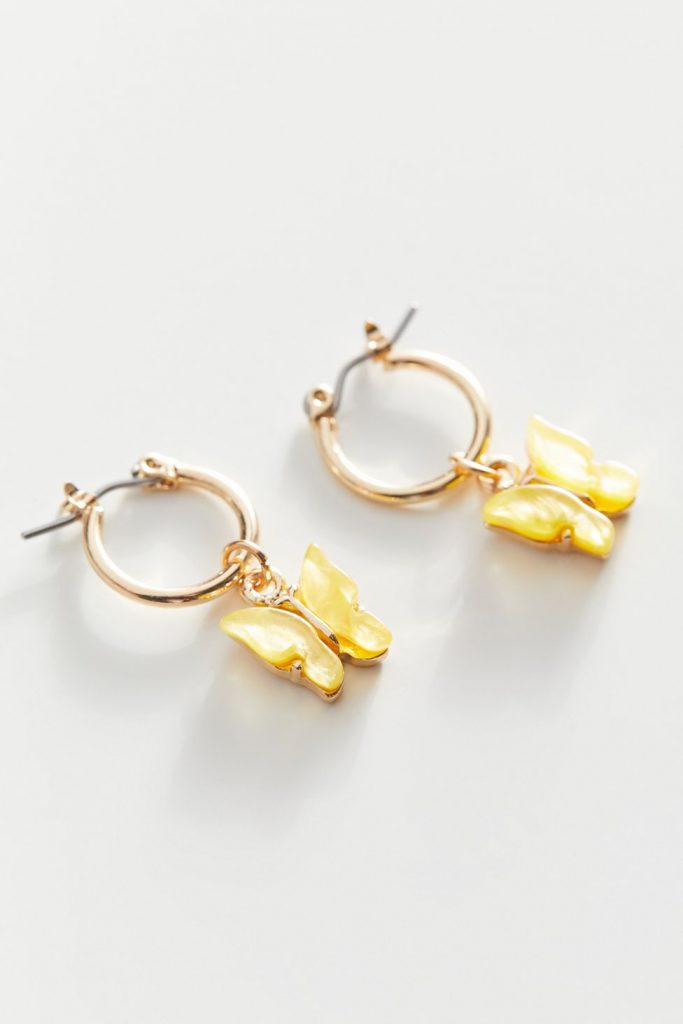 Yellow earrings are a perfect tiny detail that you can bring into your outfits effortlessly to be on-trend with 2021's Color of the Year.
These dainty butterflies with gold will go with everything you could dream to wear this year.
Gray Mini Skirt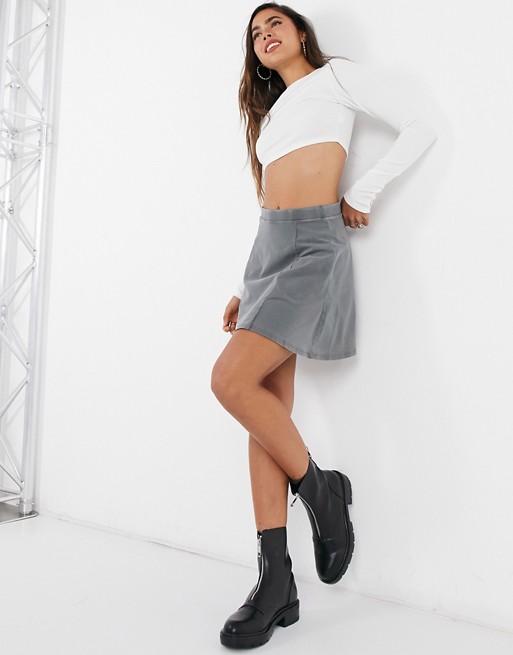 I'm a big fan of gray miniskirts because they can be worn year-round, depending on what you wear them with.
This one looks great with cowboy boots for a summer day or with a yellow sweater when it's cold and dreary.
Cable Knit Sweater in 2021 Color Trend Illuminating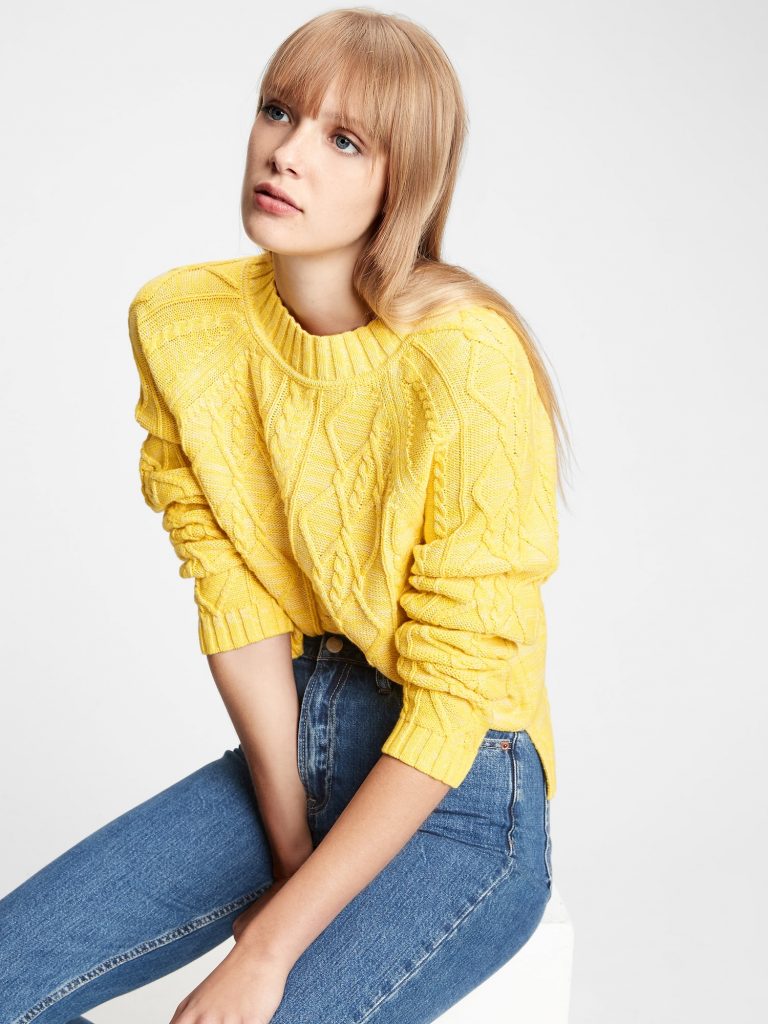 While no one can pull off a cable knit sweater quite like Chris Evans, we can always try.
In this bright color, we all might get pretty close. Wear this preppy style with some gray jeans for a casual, yet extremely cute, look.
Faux Shearling Coat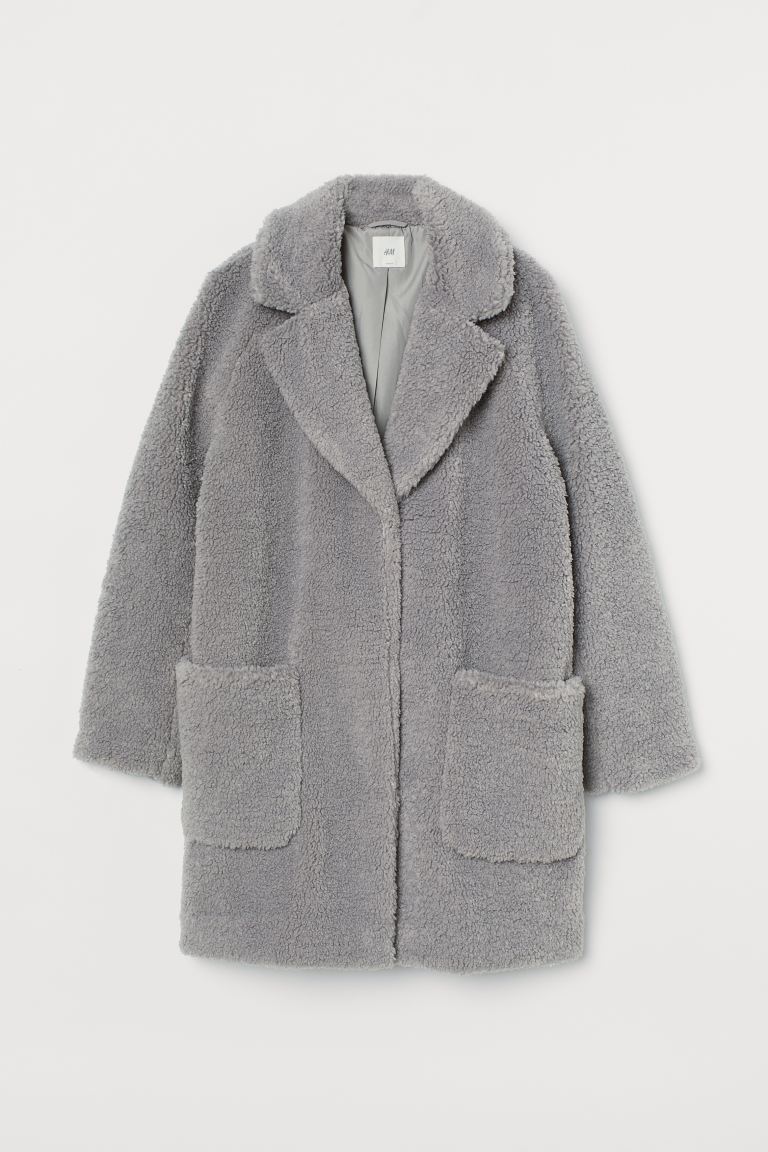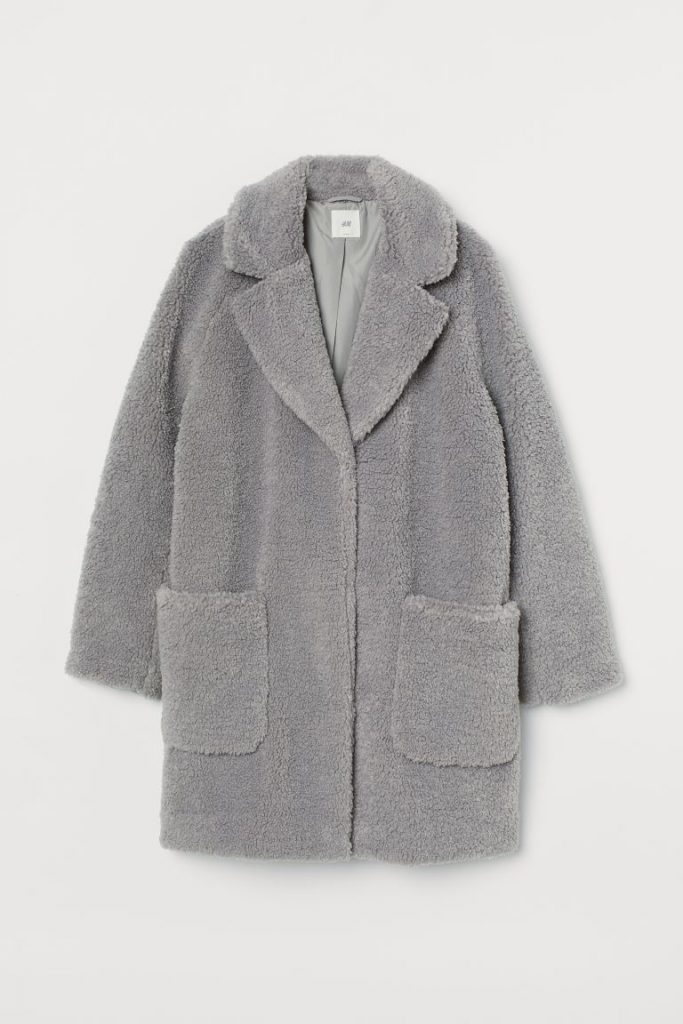 This faux shearling coat looks like a pillow and I can't wait to find out if it feels like one too.
Just in time for winter, wear this cozy style with some bright boots to bring some attitude to your winter outfit.
Woven Scarf in 2021 Color Trend Illuminating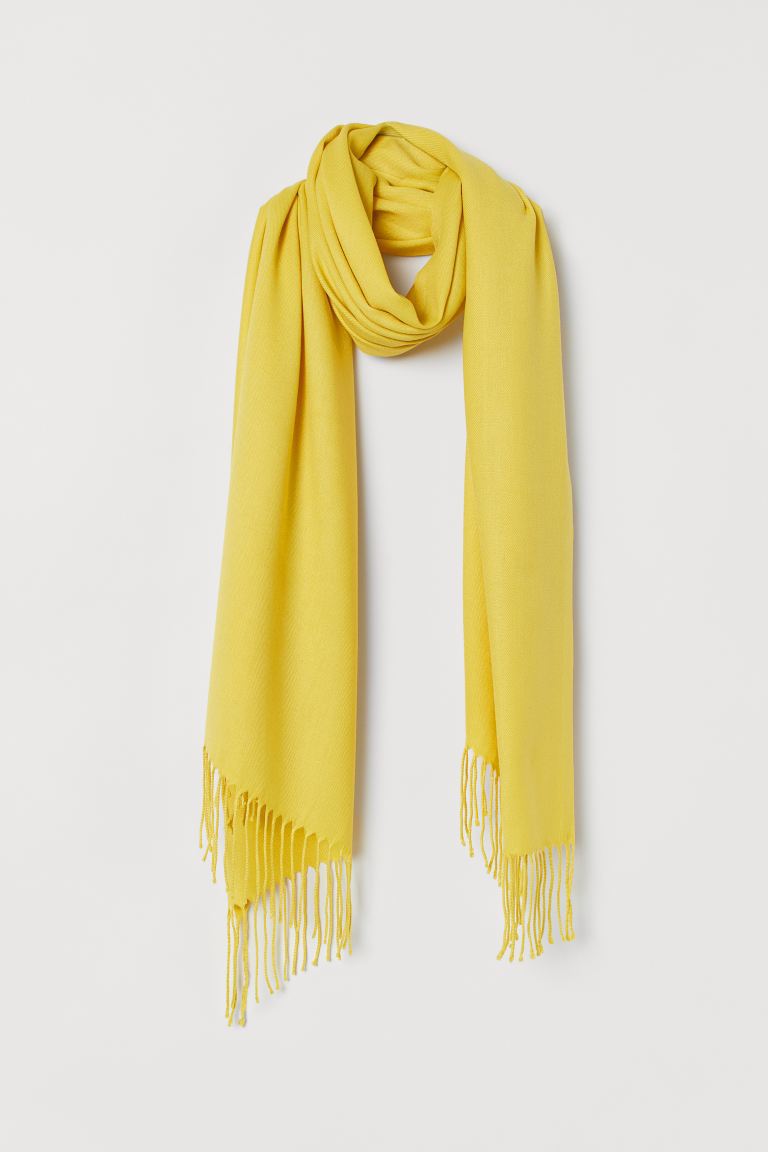 This bold scarf is the perfect accessory for a head-to-toe gray outfit.
It will give your outfit the bold pop of color it needs while keeping you warm.
Velour Hoodie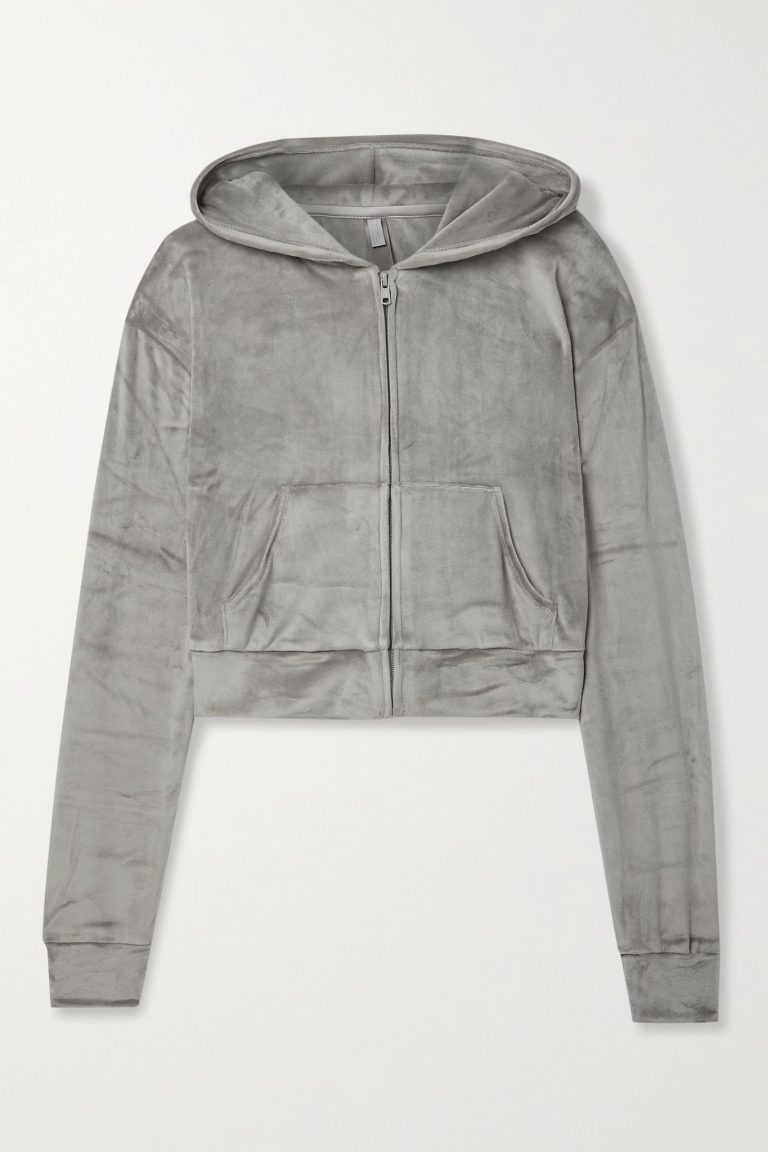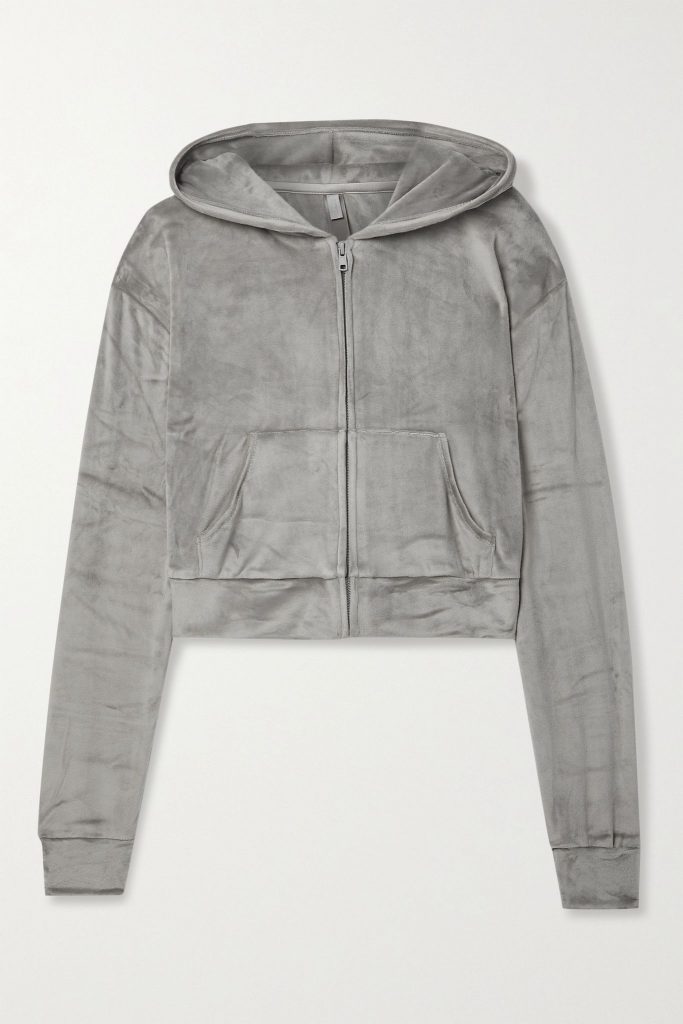 I'm an avid defender of the Juicy Couture velour tracksuits, so I'm pretty excited about the SKIMS take on it.
In Ultimate Gray, they're making it hard not to love these cozy hoodies. Quarantine never looked so adorable.
Which is your favorite color trend for 2021?
Which do you like best: Ultimate Gray or Illuminating? What item above are you most excited to try? Let me know below in the comments!