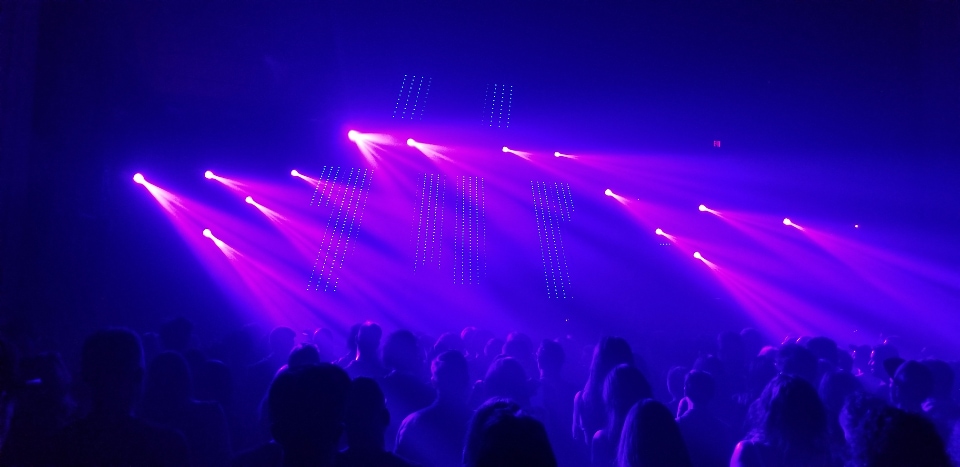 It seems like a major rite of passage in college is going clubbing. Though it's probably not everyone's scene, we think it's fun to go at least once in your life, if only for the experience.
When it comes to what to wear, every club has its own rules and dress codes, but a majority of the time, everyone is all dressed up. For those of you who may be going clubbing for the first time, finding an outfit is not as hard as it may seem!
Here are three outfits that were made for a night spent clubbing:
Outfit #1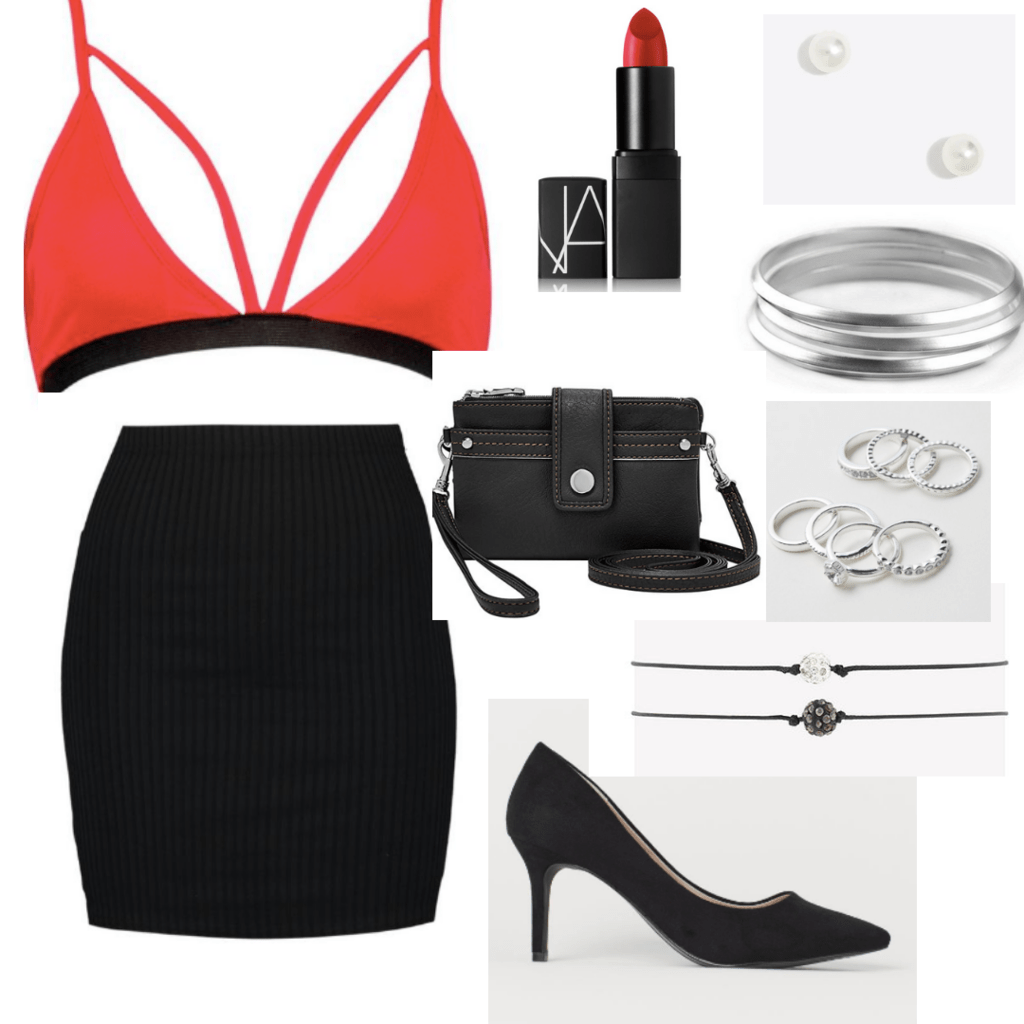 Products: Mini Skirt – Boohoo, Crop Top – Boohoo, High Heels – H&M, Earrings – J. Crew, Choker – JCPenney, Bracelets – JCPenney, Rings – H&M, Lipstick – NARS, Wristlet – JCPenney.
The club is the place to rock something a bit more revealing and show off your favorite features. It's all about being confident in your look. Most of us will take lots photos when clubbing, so of course you want to look your best!
Mini skirts are an awesome choice for the club–they're totally "in" and acceptable, plus they will highlight mile-long legs. This strappy bralet is a bold pick for sure, but if that's not your style, try a crop top or throw an edgy jacket on over top.
Pair this outfit up with cute high heels that aren't too high so that you're able to dance the night away. Because you'll be taking lots of photos, it's so important to accessorize. You'll most likely be dancing the whole night, so small earrings or studs are perfect along with a cute choker necklace, some rings, and a couple of bracelets.
To make yourself look even more fierce, red lipstick is the way to go. You don't want to be carrying too much stuff at the club, so a small wristlet is a must.
Outfit #2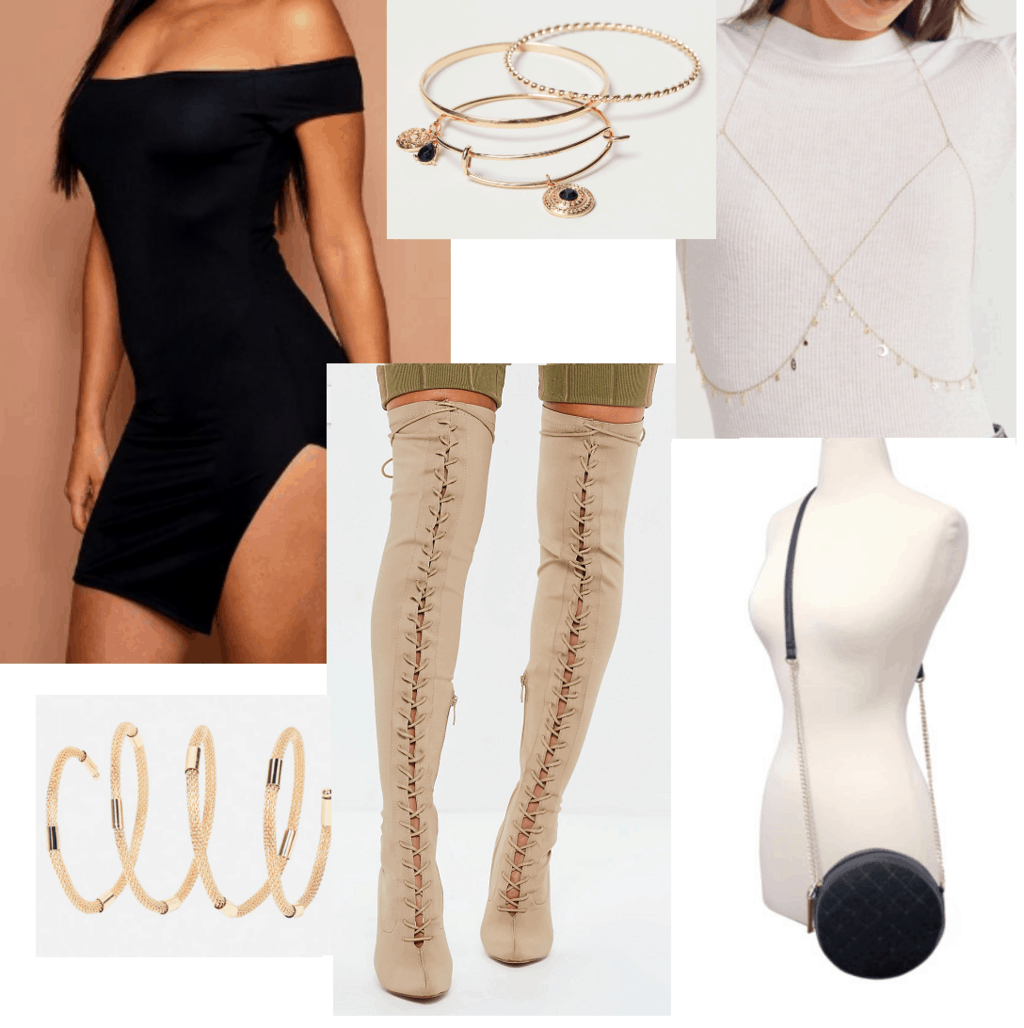 Products: Sexy Dress – Boohoo, High Heels – Miss Guided, Crossbody Purse – JCPenney, Body Chain – Urban Outfitters, Bracelets – Avenue & H&M.
Sometimes, a sexy dress is the best option. Most girls who go clubbing want to look amazing, but also don't want a complicated outfit. A body-hugging dress will have you feeling like you're on top of the world, plus you'll be ready for all those photos.
To make sure your outfit is the best one, grab some lace-up heels. This statement-making boot will make your outfit look even sexier and all eyes will be on you. A crossbody bag is another great pick for the club because you need a place to put your phone, keys, and ID.
Because you don't want this outfit to look too plain, pair this outfit up with a body chain and some stacked bracelets. You want to make sure that you are accessorizing to the fullest.
Outfit #3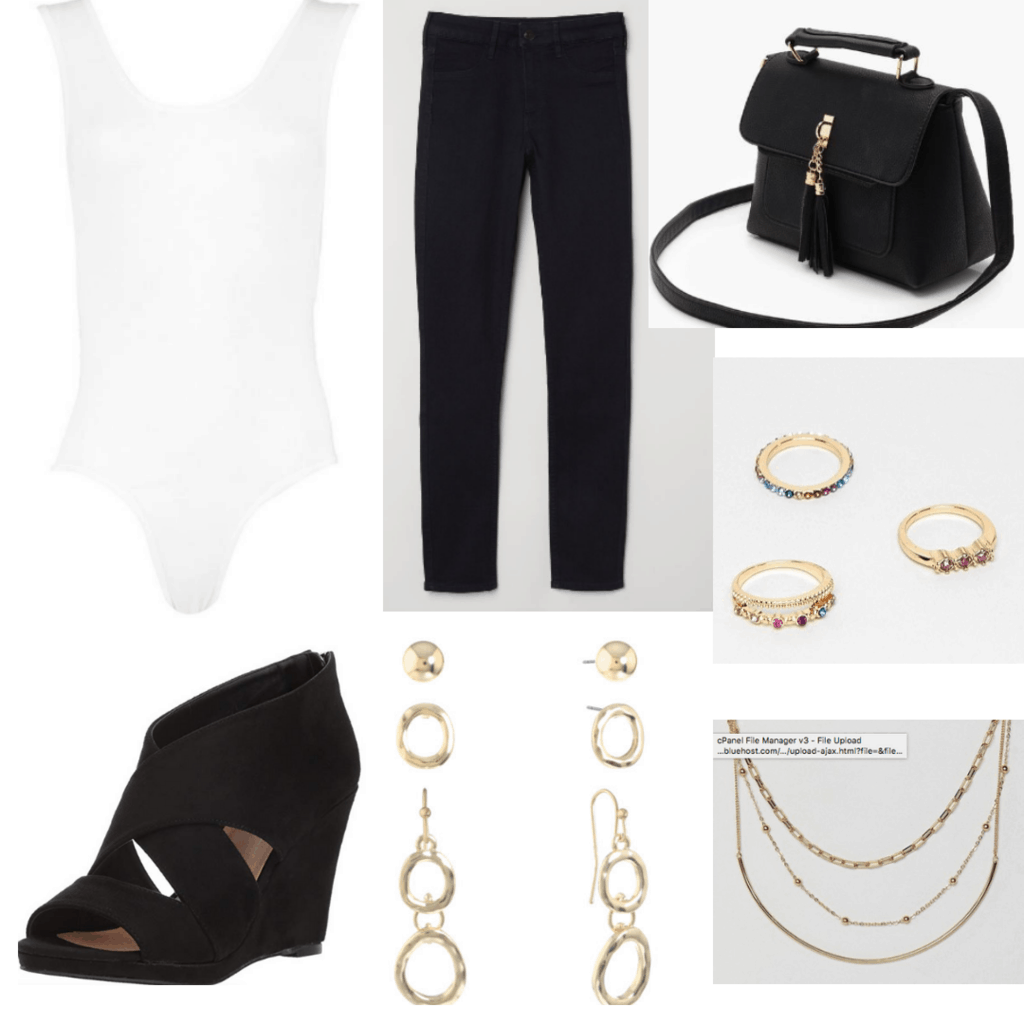 Products: Pants – H&M, Bodysuit – Boohoo, Wedges – Amazon, Purse – Boohoo, Earrings – JCPenney, Necklace – ASOS, Rings – ASOS.
For those of you who don't want to be too revealing, that's 100% okay! You do NOT have to wear skirts and dresses to the club. In fact, a lot of girls wear pants too, especially if it's cold outside.
For this outfit, you're going to bring out your favorite pair of pants, but not just any pants. These pants will be skin-tight, somewhat like leggings, so that you can still feel sexy and look beautiful. Pair this outfit up with a cute bodysuit. It doesn't have to be revealing, but a bodysuit can make any outfit look even sexier.
Then, to make this outfit complete, add cute wedges so that it's easier for you to dance and walk around. A small crossbody purse is fine to bring as well and will carry all the essentials. You can also accessorize this outfit with rings, earrings and a necklace. Now you're on your way to looking fashionable at the club!
What do you think?
Clubbing can be overwhelming at first, especially if it's your first time. However, picking out an outfit doesn't have to be stressful. Hopefully, these looks give you inspiration on what to wear the next time you go clubbing.
Let us know in the comments how you dress for the club!