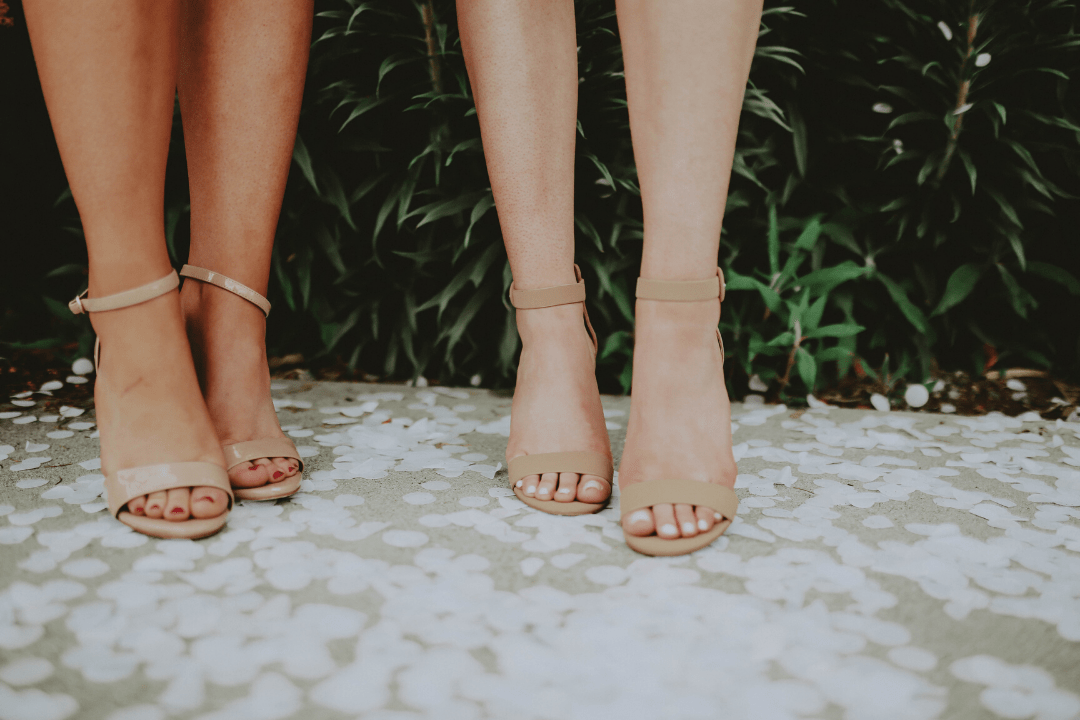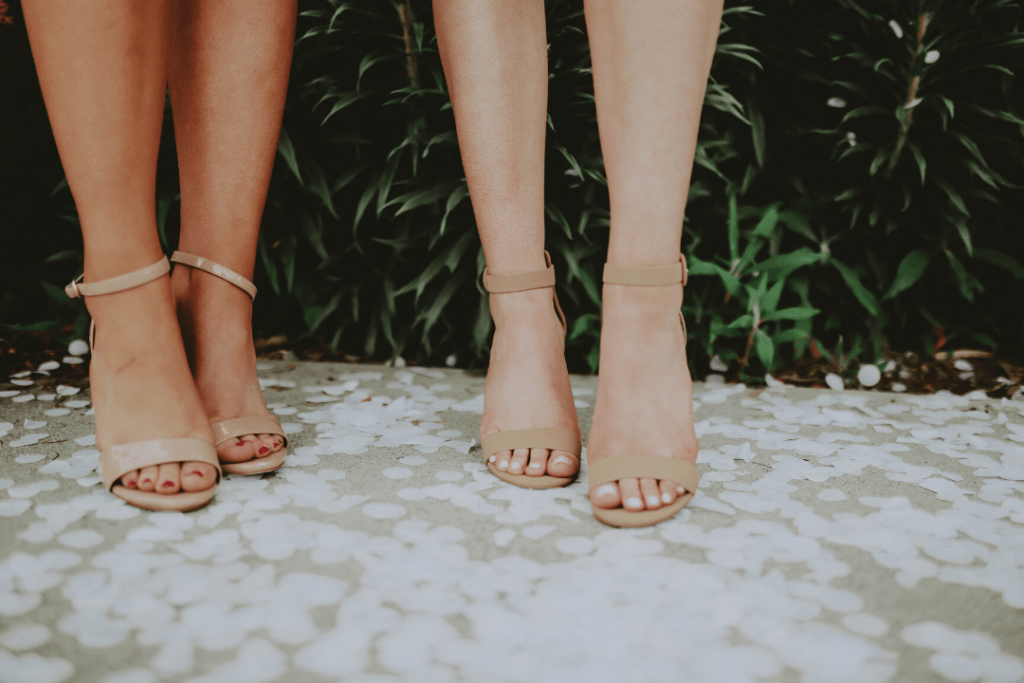 I love ankle-strap heels for several reasons. First and foremost, I find them to generally easy to walk in, since the strap prevents your foot from slipping around so much. I also find them to be chic and flattering on basically everyone.
Many people fear that an ankle strap will cut their leg line off in an awkward way, especially if they're short. While this can be true, I think it's a myth that this trend is only for tall girls. The length of the skirt or pants you're wearing with the heels and the thickness of the strap make all the difference, so play around with different proportions till you find what works for you. I promise, there's a style that will look great!
This shoe trend is especially perfect for summer, since many ankle-strap heels are sandals. Here, I'll help you find a pair to rock on your next night out, to your internship, or even just with jeans. All 9 beautiful babies below cost $50 or less, so get shopping!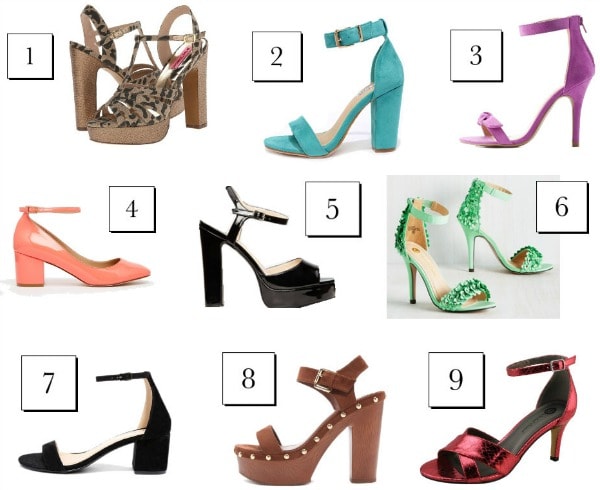 Products: 1, 2, 3, 4, 5, 6, 7, 8, 9.
1. These Betsey Johnson heels are made for summer — and also for someone who's good at walking in heels. Still, the strappy construction should make them a bit more manageable. The leopard print is fun but subtle enough to treat as a neutral. You can rock these with pretty much anything!
2. Block heel + ankle strap = easiest type of heel to walk in, IMHO. And this bright turquoise pair from Lulu's will complete every summer outfit in a fresh and fun way. They'd be beyond cute with pretty much any a-line dress or skirt. Try 'em with cuffed jeans on cooler days or with cutoffs and a flowy, long sleeve blouse for something really fresh.
3. I love the color of these cute bow sandals, also from Lulu's. As great as they'd be with an LBD, it'd be extra fun to add them to an already-colorful ensemble. They're made for a summer date night.
4. These ASOS kitten heels are super practical, but the pastel hue keeps them fresh. You'll score tons of compliments rocking these at your summer job, but I'd also encourage you ditch your flats and try these babies with everything from ripped jeans to a retro romper.
5. These Forever 21 shoes can take you absolutely anywhere (especially since, once again, they combine an ankle strap with a block heel!). They're basics, but the faux-patent and the peep-toe make them seem a little mod, and much more high-fashion than basic black pumps. They transition easily from your (casual) internship to a night out. And don't just stick them with skirts — they're a perfect match with wide-leg pants.
6. Talk about a statement shoe! These floral Modcloth heels would be perfect for a party with a LWD.
7. Meet your new everyday shoe. Chicer than your typical thong sandal, these block-heeled sandals (also available in red or silver) give you a little height but are still super easy. They're professional enough for the office but chill enough for the mall, and rocking them with formal wear would be beyond cool. While their versatility would make them worth the investment, this pair is just $25.
8. These platform Forever 21 sandals are perfect for boho ladies. They're just what your favorite maxi needs to be taken to the next level (literally). Rocking them with cropped jeans would also be an adorable, '70s-inspired choice.
9. Last but certainly not least, these Michael Antonio sandals are a great going-out shoe. The snake and the metallic are sexy, but there's no ultra-high heel to kill your dancing mood. Red doesn't work with your favorite dress or jumpsuit? They're also available in black, gold, and silver.
What do you think?
Do you like the ankle-strap heel trend? Do you find them easier to walk in? Which of these pairs is your fave? Let me know in the comments!