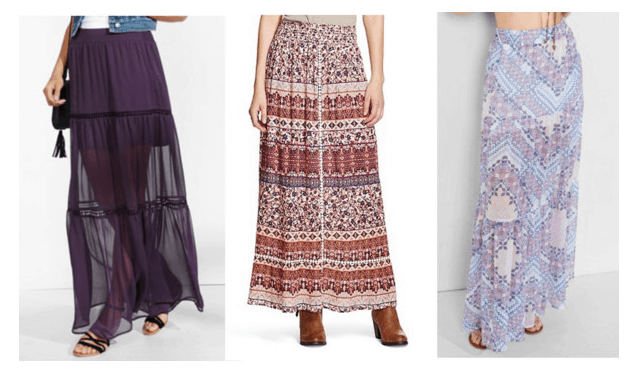 Do you struggle with transforming your outfits from day to night? Don't worry, CF is here to help turn that daily annoyance into a fun challenge. Class to Night Out focuses on one piece per week, and aims to help you take your look from study sessions in the library to dancing the night away.
There's something enchanting about a flowy maxi skirt in a pretty pattern: It always reminds me of fairytale characters. Indeed, a printed maxi skirt makes everyone look effortless with just a touch of mystery. Here's how to wear one for class and a night out.
Printed Maxi Skirt: Class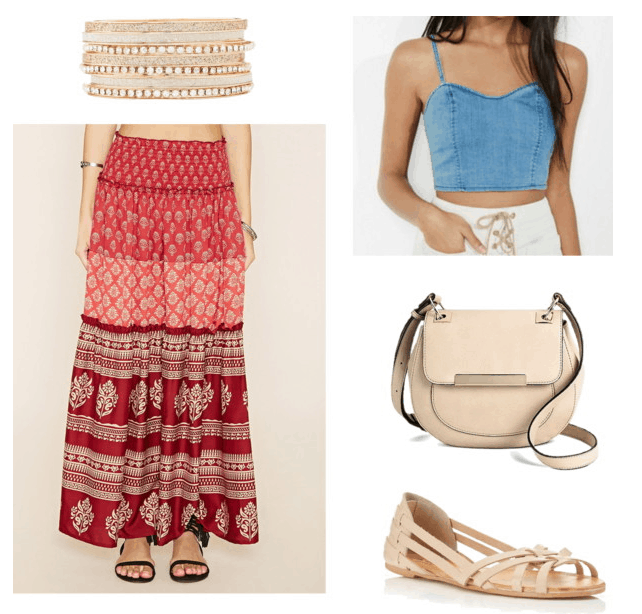 Products: Skirt – Shoes – Bag – Top – Bracelets
This long skirt goes perfectly with a crop top. Since the skirt is flowy, an equally loose top would distract from the skirt. However, a crop top shows off your skirt and your shape at the same time. Add a simple purse and shoes to keep the focus on the pattern of your skirt. Lastly, put on some sparkly bangles.
Printed Maxi Skirt: Night Out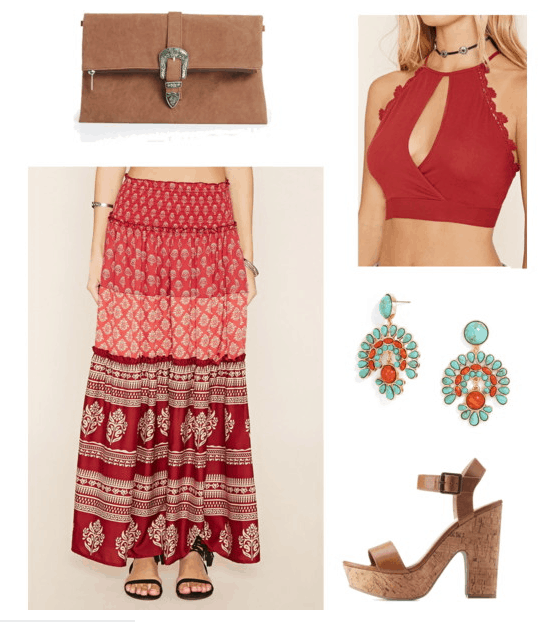 Products: Skirt – Shoes – Earrings – Top – Clutch
Make your look glam with a sexy matching crop top and some trendy heeled sandals. Add some gorgeous earrings and a '70s inspired clutch for style points. You'll be sure to turn heads!
What do you think?
Do you like maxi skirts? Would you wear these outfits? Tell me in the comments!