Krystal's outfit is extremely stylish yet simple at the same time. When I began talking to her, I realized this was her usual M.O. In fact, Krystal has even been featured on Refinery29's fashion Instagram page!
This outfit is supremely summertime and as classy as it gets. Bravo, Krystal, bravo.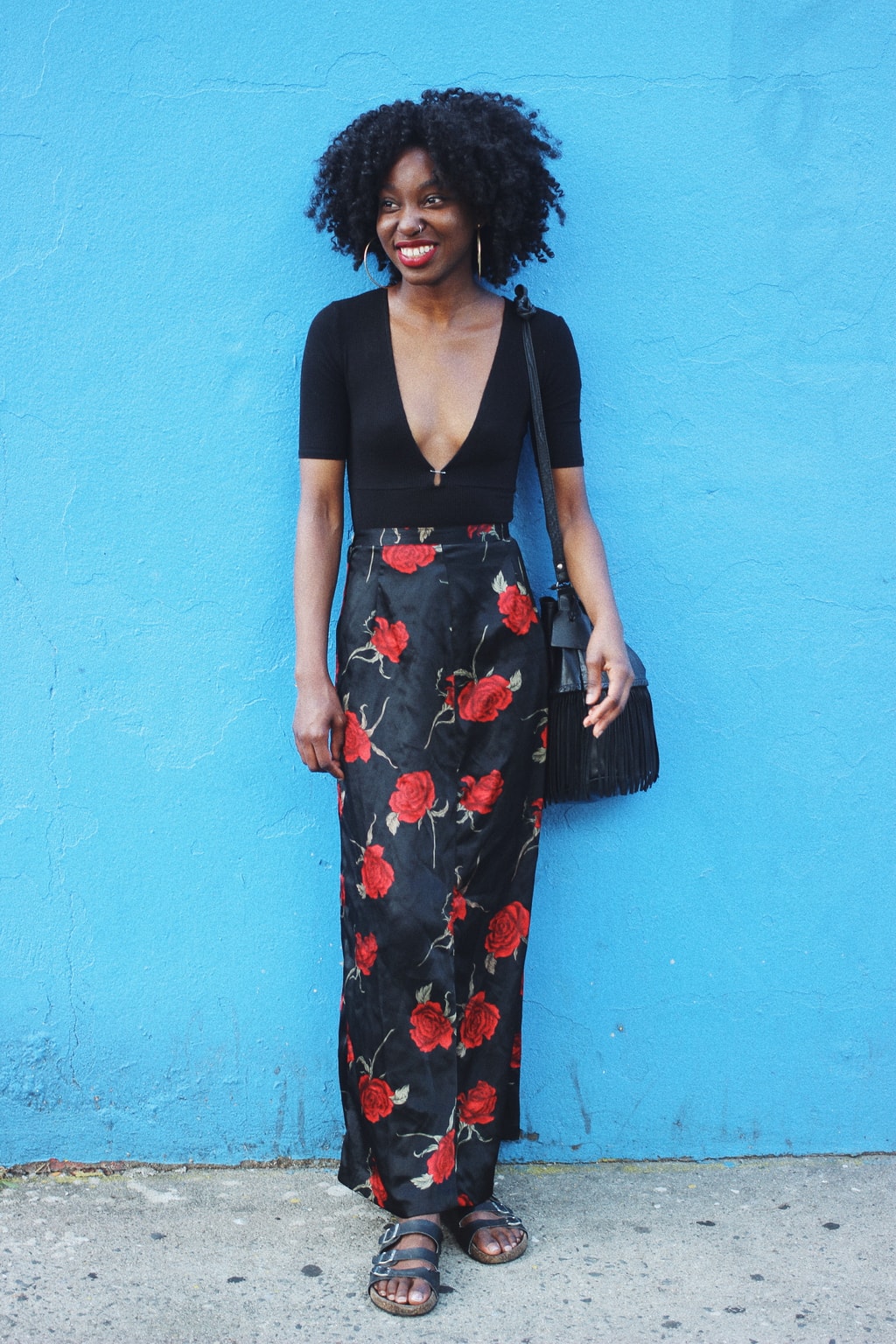 Krystal 101
Name: Krystal
School: North Carolina Central University
Major: Visual Communication
Hometown: Brooklyn, New York​
Let's Talk Fashion
Who or what inspires your style? "I honestly get inspired by random outfits I see online, colors, and a few trends here and there. Someone whose style definitely inspires me is Solange [Knowles]."
Where do you like to shop? "I like to shop at thrift stores, Urban Outfitters (usually always the sale section), Forever 21, Zara, [and a] few online stores… one called Imanijahaan which is where I got the skirt from."
How would you describe your sense of style? "My sense of style is simple and effective. To be simple [but still] make a statement is what I like to portray and what also interests me the most."
Why did you choose this particular outfit? "I chose this outfit because honestly I just wanted to feel cute. So I put on a low-cut bodysuit and a floral skirt that I haven't gotten a chance to wear yet. You can never go wrong with too much black and a pop of color."
What fashion advice would you give to other students looking to improve their style? "[The] fashion advice I would give is to think about [what] you like and think about what your style might be, then try looking at different trends – whether it's old or new – and see if you [could] incorporate [them] into your own style. Put it together the way you would like, play with it, [and] experiment. Just try new things and you'll be surprised with what you might come up with yourself."
What are your favorite fashion trends right now? "A trend that's really popular that I like is [fishnets] with jeans or also pairing [them] with heels or sneakers. I mainly like it because I've always had a thing for tights."
Do you have any favorite fashion designers? If so, who? "I'm still working up to a favorite, actually."
Do you have any unique hobbies or interests? "For fun I model [and] try different restaurants because I'm big foodie. I like illustrating. [I am a] big lover of writing, and reading, and sometimes I paint."
If you could raid anyone's closet, who would it be and why? "If I could raid anyone's closet it would have to be Ryan Destiny, or Solange, of course."
Elements of Krystal's Outfit
1. Nose Ring + Hoop Earrings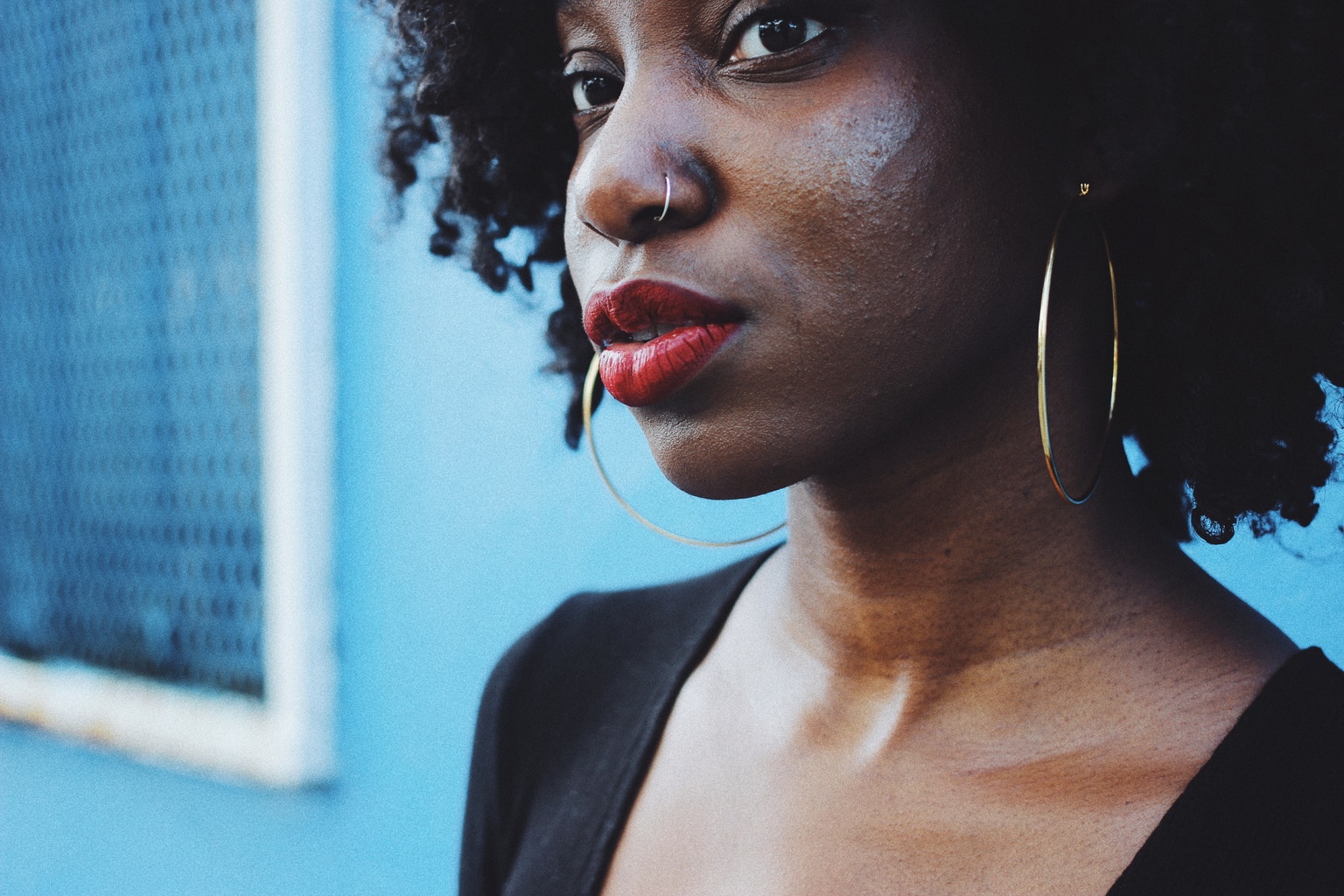 I love simple piercings. Krystal's dainty nose ring adds so much personality to her her outfit. This accessory can add to any outfit, giving it a hint of edge. When paired with her bold hoop earrings, Krystal's nose piercing makes her a fashion force to be contended with.
2. Fringe Bucket Tote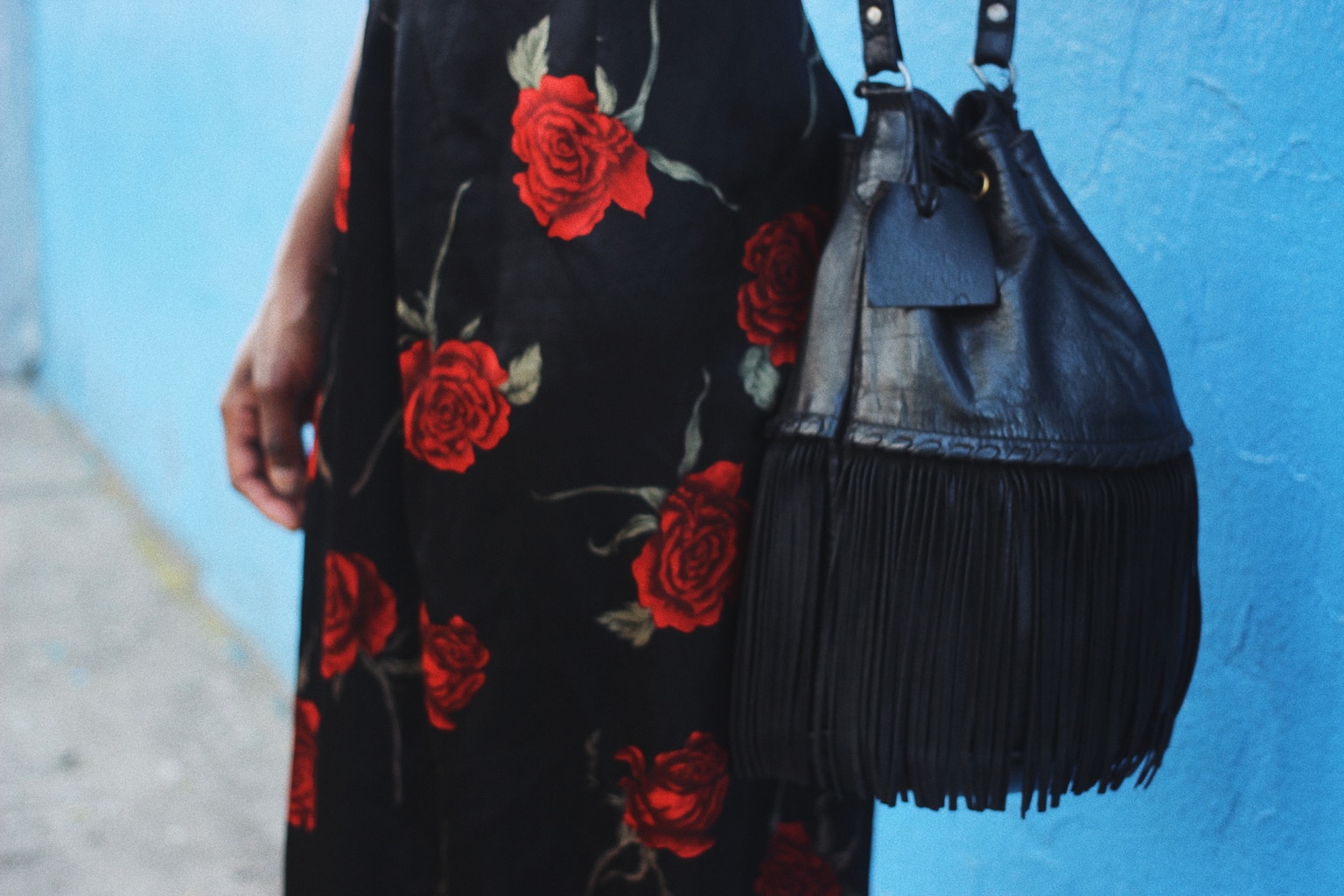 How cute is Krystal's Urban Outfitters bucket bag? The fringe trend isn't going anywhere, and why would it? The row of fringe on Krystal's bag adds bohemian vibes to a plain tote.
3. Satin Rose Skirt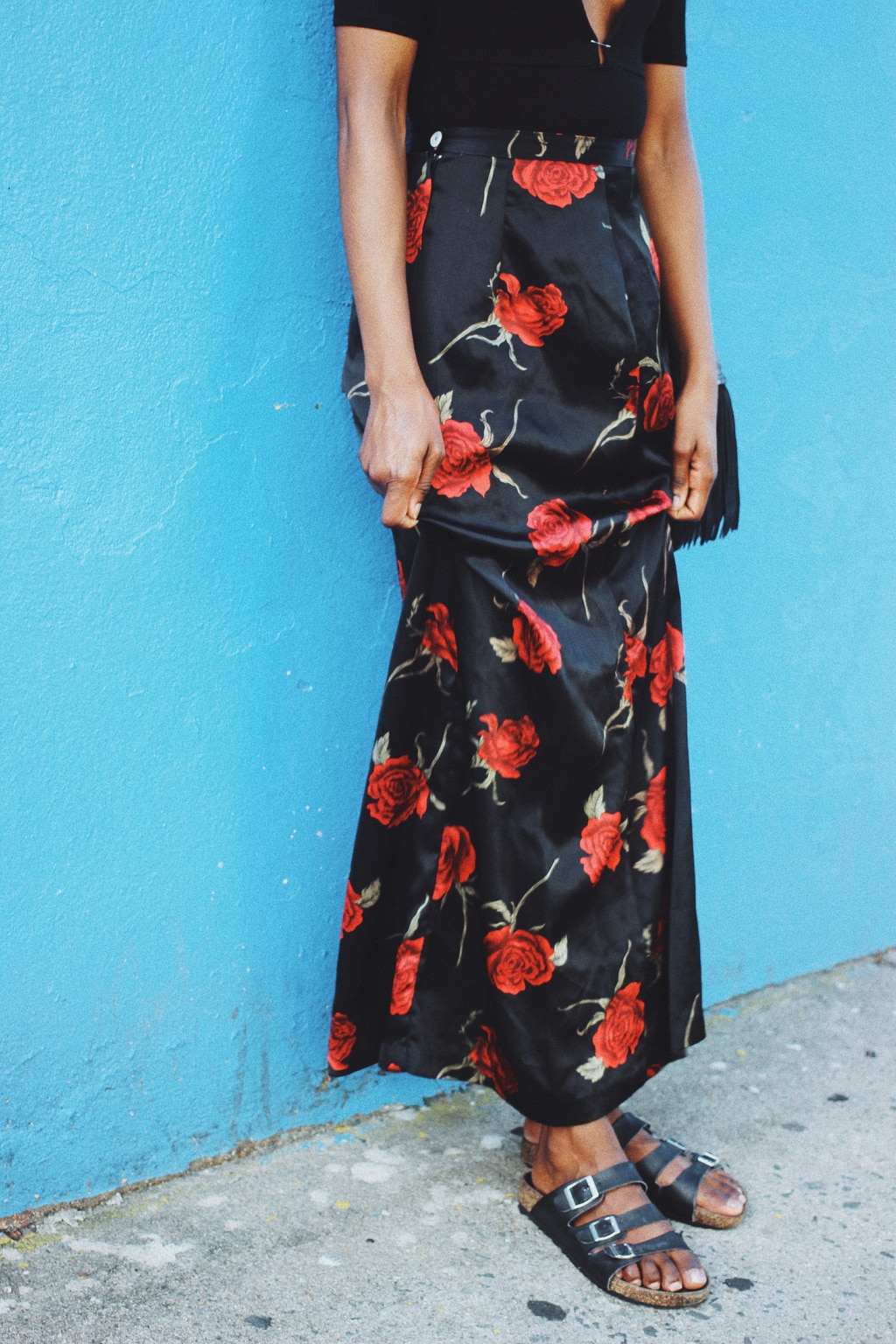 No doubt about it; Krystal's skirt is the statement piece. The red roses immediately draw one's attention, while its high-waisted cut is extremely flattering.
Do you love Krystal's style?
Would you wear this look? Are you a fan of bodysuits and maxi skirts? Comment below and share with us!