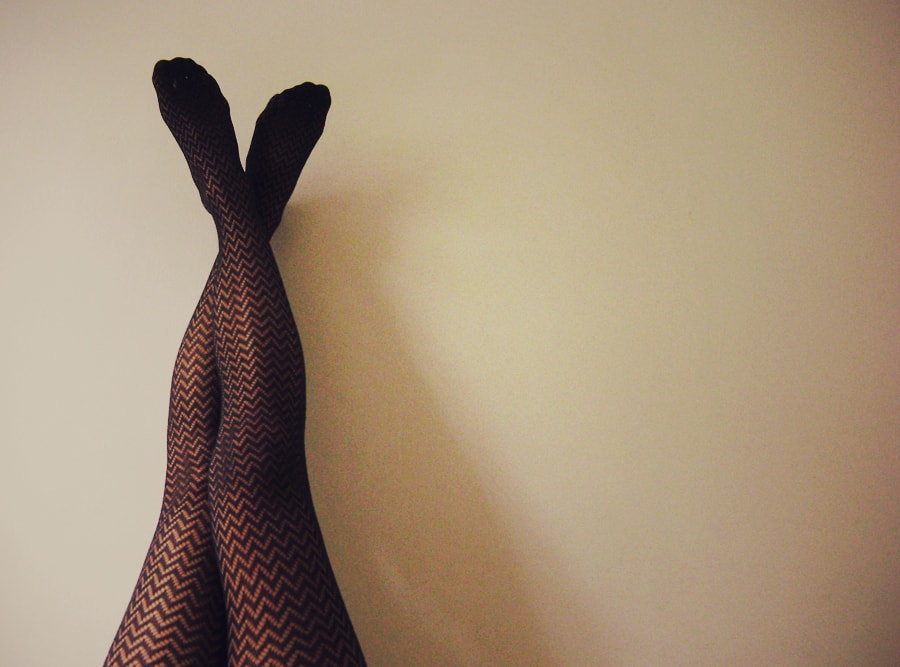 It's official: fishnet tights have gone from trashy to fab.
From the fall/winter 2016-2017 runway shows to your favorite Instagram trendsetters' photos, this sultry, diamond-patterned hosiery has been worn all over the fashion sphere as of late. Fishnets are in — so "in," in fact, that they've been featured on Vogue.com no less than three times in the last year alone.
Related reading: The Cutest Outfits with Tights We Are Obsessing Over
It's not too late for you to embrace the trend if you haven't done so already. To get in on the fishnet tights craze, keep reading for three easy-to-recreate looks! (And make sure to buy yourself a pair while you're at it.)
Look #1 (A Tight Surprise)
Products: Tights – Hot Topic | Jean – ASOS | Top – Lulu's | Boot – Sperry | Cuff – Lulu's | Shirt – Kohl's
If this is your first time experimenting with fishnet tights, this is definitely the first look you'll want to recreate. It's easy, it's minimalist, and it won't have you confused with Pretty Woman-era Julia Roberts.
Plus, the peekaboo tights let you amp up a run-of-the-mill Monday work outfit and make it look 10 times edgier. (And just a teensy bit more naughty, too.)
Look #2 (The Slinky Fit)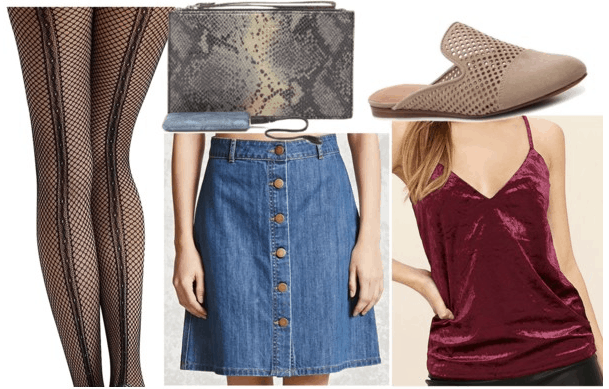 Products: Tights – Bare Necessities | Wristlet – T.J. Maxx | Mule – DSW | Skirt – Forever 21 | Top – Lulu's
Or, if you're in the mood for something daring, our second look might be more your style. By taking advantage of the combined sex appeal of a burgundy camisole and back seam fishnets, you'll ensure that you look like a knockout anywhere you go.
(And don't forget to pair the tights with another style trend predicted by industry insiders to take the fashion world by storm this year: the mule.)
Look #3 (Classic Netting)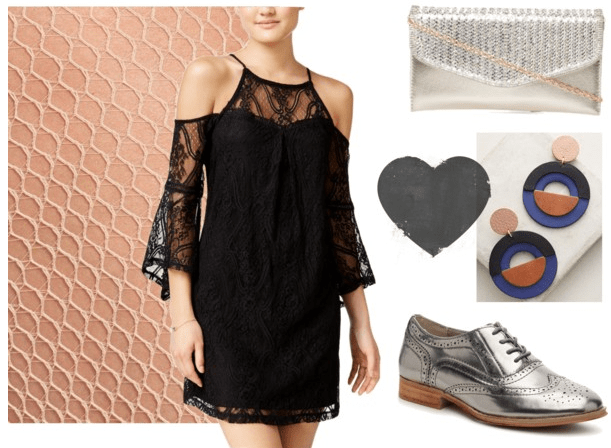 Products: Tights – Nordstrom | Dress – Macy's | Clutch – T.J. Maxx | Earring – Anthropologie | Oxford – DSW
You didn't think that you could only pair this season's fishnet tights with denim, did you? Well, if you did, prepare to have your mind blown.
For our last fishnets look, we're encouraging you to mix high- and low-fashion together in one bold stroke. By slipping on neutral fishnets under festive or formal attire, you can make the tights look classier and the rest more relaxed. The result is an outfit ready enough to tackle on the rest of 2017's fearless new trends.
Thoughts?
What do you think of the fishnet tights trend? Are you a fan? How do you plan on accessorizing your tights tomorrow?
Don't forget to comment and share!