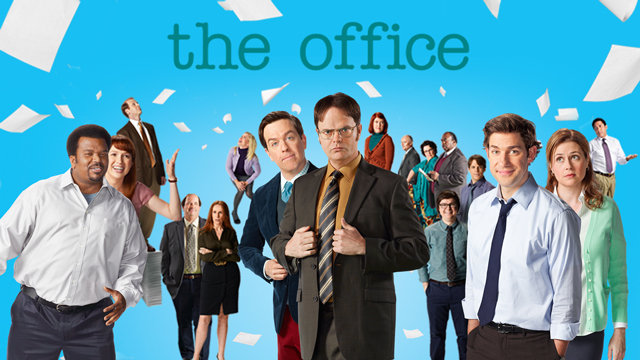 You've watched The Office. You've laughed, cried, and felt things with The Office. Honestly, you're probably super obsessed with Scranton, P.A. and The Office. (I mean, who isn't?!)
Now, be prepared to identify with one of its very own female workers. Take our quiz now to find out whether you are a Pam Beesly, Angela Martin, Kelly Kapoor, Jan Levinson, or Erin Hannon — and of course, to see a style set inspired by each woman.
Pam Beesly
"I wanna thank God, because God gave me this Dundie and I feel God in this Chili's tonight."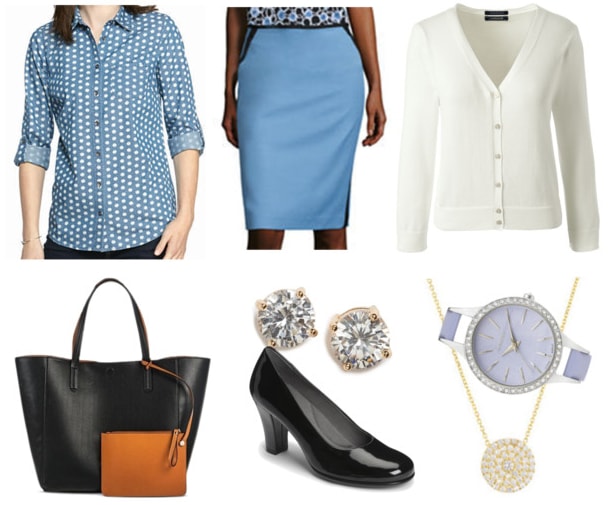 Products: Blouse – Belk | Skirt – JCPenney | Cardigan – Land's End | Tote – Target | Earring – Nordstrom | Pump – DSW | Watch – Sears | Necklace – JCPenney
You are probably the "normal" one in your group of friends, which means that you've got your life somewhat together and you're generally nice to everyone. While you may have been a little timid about following your goals and happiness in the past, you're steadily working towards a fulfilling and artistically-driven future now. You believe in soulmates and chasing after your dreams, and you bring old-fashioned kindness wherever you go.
Angela Martin
"In the Martin family, we like to say, 'Looks like someone took the slow train from Philly.' That's code for 'Check out the slut.'"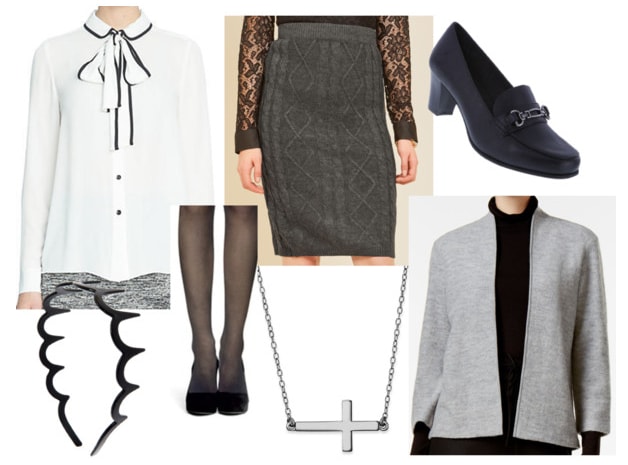 Products: Blouse – Belk | Skirt – Modcloth | Shoe – Payless | Headband – Icing | Tights – Hue | Necklace – Macy's | Cardigan – Macy's
You are a stickler for the rules and a traditionalist at heart. People say you're bossy, but it just means that you know what you want and that you'll fight to get it in the end. I mean, how can they even plan events and organize things without your helpful expertise? The world clearly needs you, and in a dog-eat-dog world (ew), your predisposition to be "short" may, in fact, turn out to be your greatest asset.
Kelly Kapoor
"Who am I? I'm Kelly Kapoor, the business b*tch"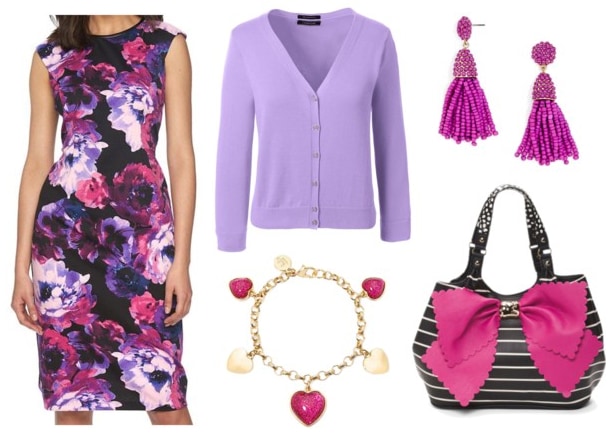 Products: Dress – Kohl's | Cardigan – Land's End | Earring – Nordstrom | Bracelet – JCPenney | Bag – T.J. Maxx
The world sparkles all around you—you are the star of your very own show! Sometimes (or, let's face it, all the time) you're kind of amazed that no one else sees your brilliance, because it's obvious to you, like, 100% of the time. Still, it's okay, because you are, like, the smartest person that you know anyway. And the hottest. And the best at eating cupcakes seductively and knowing all of the latest celebrity gossip.
Jan Levinson
"AND I'M A CANDLEMAKER BUT YOU DON'T HEAR ME BRAGGING ABOUT IT!"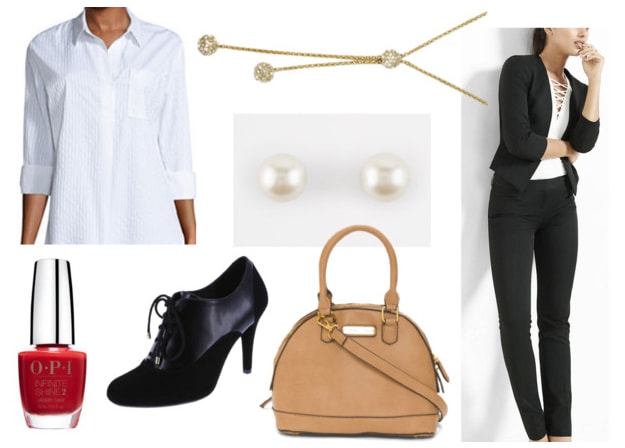 Products: Blouse – Liz Claiborne | Necklace – JCPenney | Earring – Ann Taylor | Suit – Express | Nail Polish – Sally Beauty | Shoe – Payless | Bag – T.J. Maxx
You love work, and you are definitely overqualified for that job that you have now. Though there are times when stress gets you down, you tend to figure everything out in time. Your no-nonsense personality and professional attitude shine in a work setting, but also tend to be your worst enemies when you're just trying to relax and take the stress off of your day. Just remember that when life gets you down, you can always make some really nice candles and sing along to Dusty Springfield. (Just not in front of the baby, please.)
Erin Hannon
"Andy! I'm in my jammy-jams."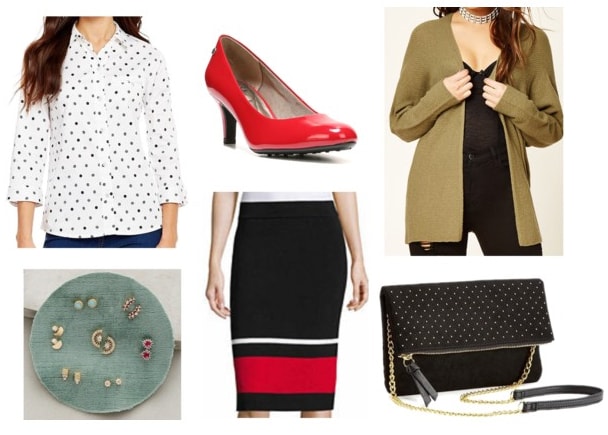 Products: Blouse – Dillard's | Shoe – Kohl's | Cardigan – Forever 21 | Earring – Anthropologie | Skirt – JCPenney | Bag – Old Navy
You are off-the-charts adorable and also a little out of whack. You want to know everything about anything, like why people use disposable cameras if you have to throw them away right after and how you can speak Dothraki from HBO's Game of Thrones. Because you have the attention span of an eight year old, you take up a million different hobbies and delight in the mundane. Though you could be happy being a one-woman show, people still flock to you because you're so darn happy all the time.
Thoughts?
Do you miss The Office as much as I do? Who is your favorite character? Were you as disappointed as I was that Steve Carell led us on about the revival?
Comment, share, spread the love!