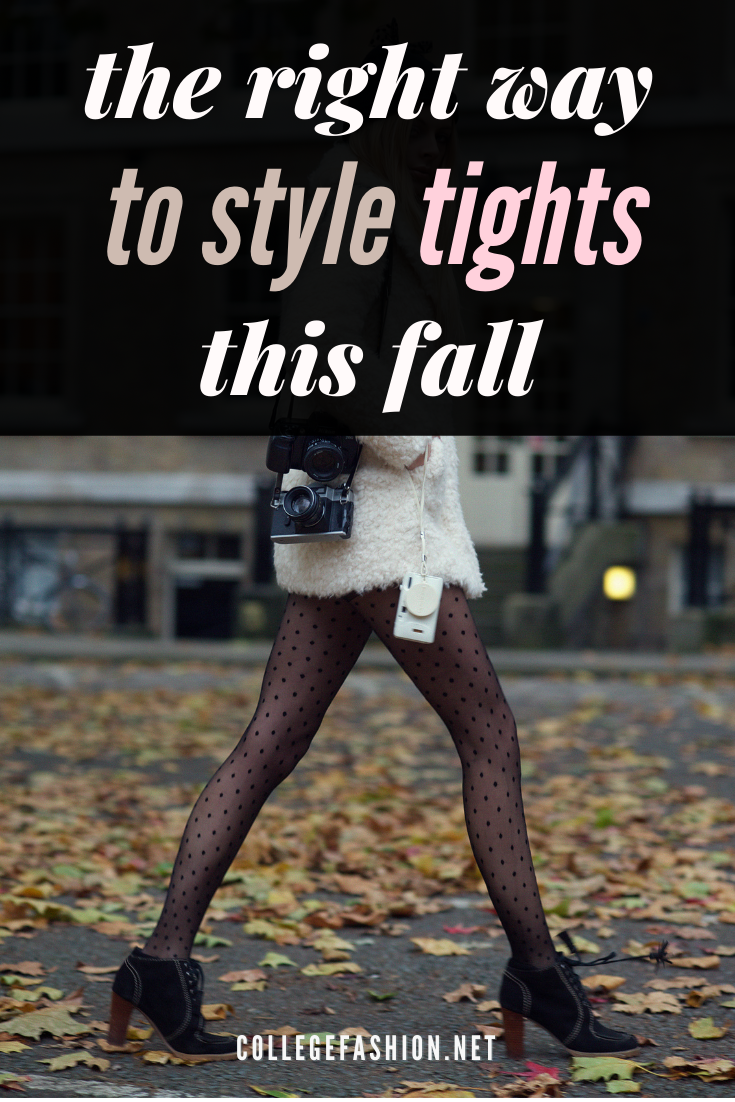 I have always loved fall fashion and all of the fun layering opportunities that the season brings. From oversized coats to cozy knits to sweater dresses, there is so much in store when it comes to dressing for fall.
Tights are always a big hit since the weather tends to be a little warmer than winter, but it is still too chilly for bare legs. However, finding new ways to style them can be tricky.
These six outfit ideas will help you find creative new ways to style tights for the perfect fall look.
1. Under A Skirt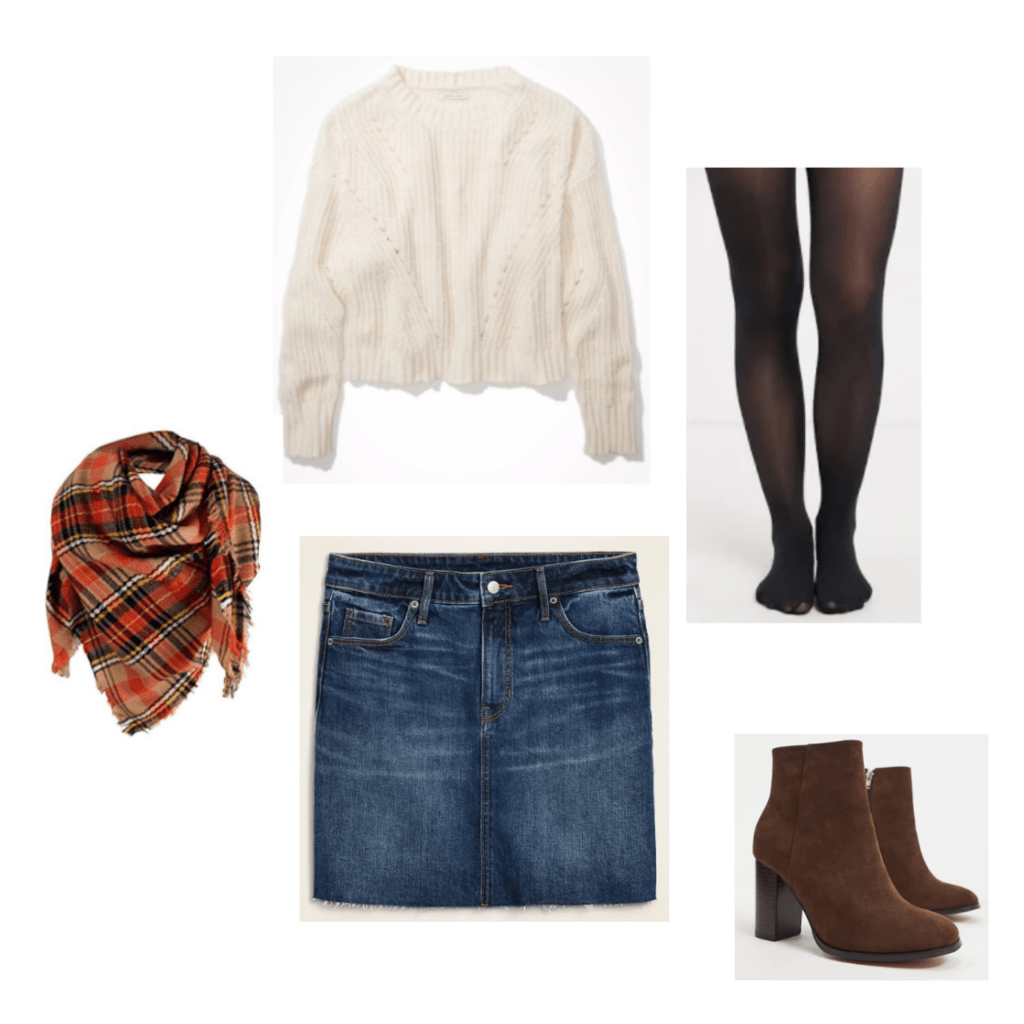 Products:
One of my favorite go-to fall outfits is a skirt with tights. This style is a classic and can be dressed up in many ways.
Here, I decided to style these sheer black tights with an adorable, cozy sweater and a quintessentially fall scarf. With brown booties, this look has that perfect fall aesthetic.
(Editor's Note: if you're looking for more plaid pieces this fall, be sure to check out our guide!)
2. Spicing Up A Sweater Dress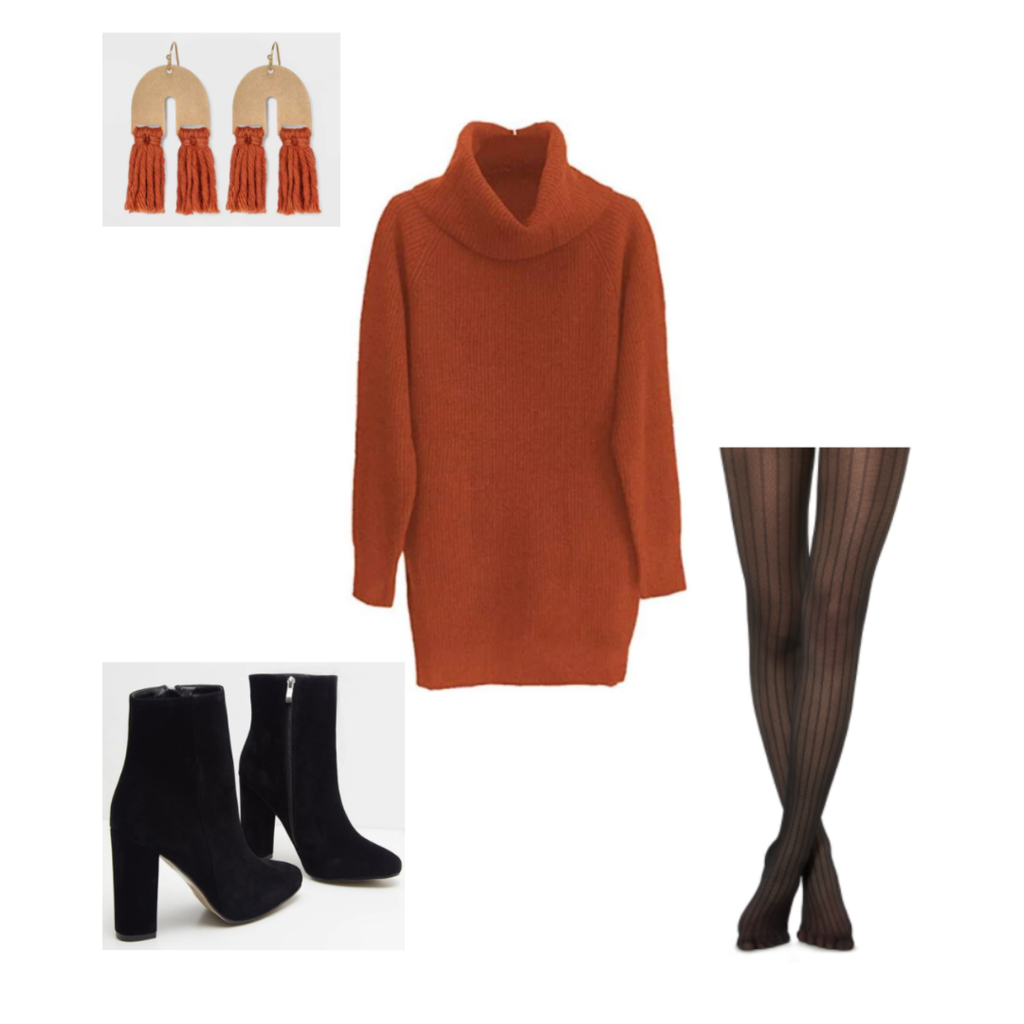 Products:
There are hundreds of routes you could take for styling a sweater dress. If your sweater dress is especially simple, do not be afraid to rock your outfit with a pair of loud, printed tights.
I decided to go the more classic route with a burnt orange sweater dress and some black striped tights. I paired them with some adorable U-shaped earrings because their orange tassels compliment the dress expertly.
Finally, any fall outfit would not be complete without some cute fall booties!
Also read: Winter Outfits with Tights: 3 Fun Ways to Wear Tights This Winter
3. Shorts and Tights Outfit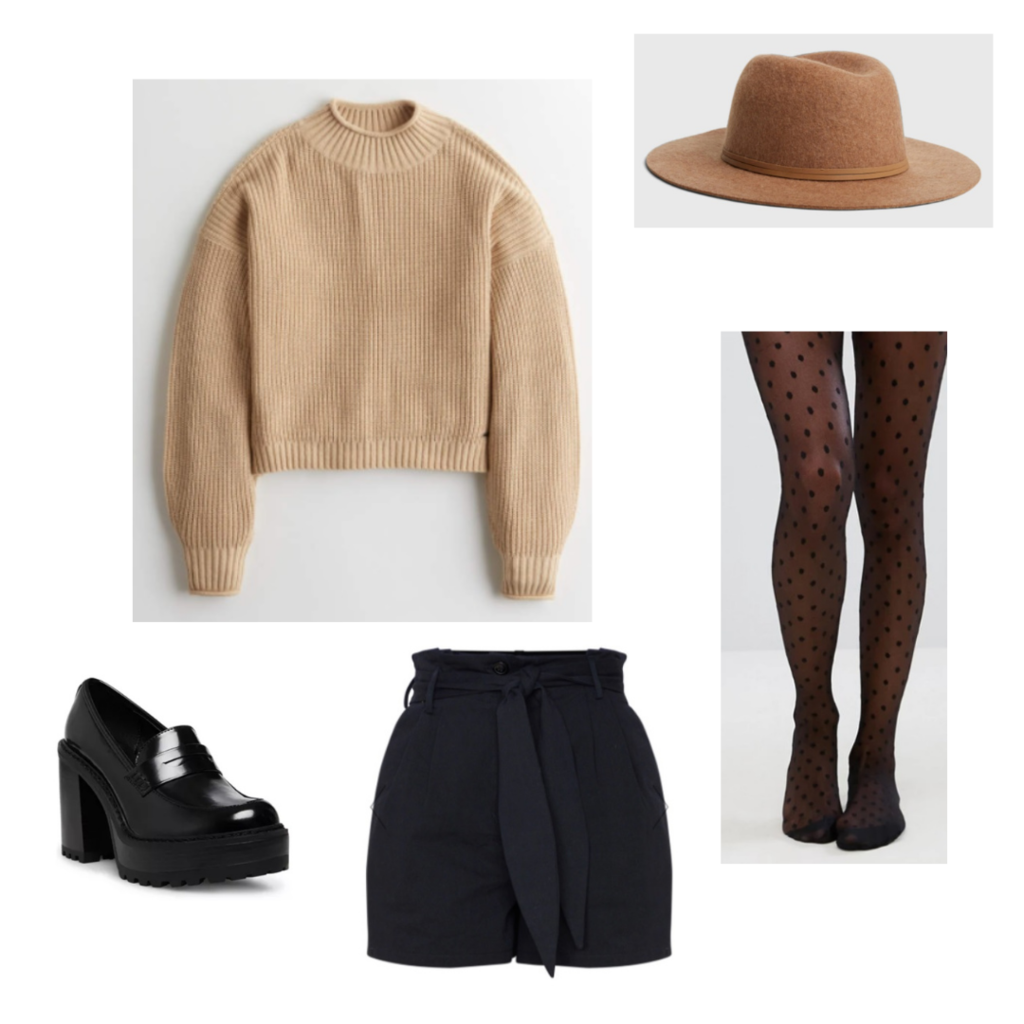 Products:
This look has been around for awhile, but I don't see it that often. It's unfortunate that it's not more popular, because this is one of the most fun ways to style tights.
Tights are typically very classy and elegant, while shorts are meant more for more laid-back occasions. Pairing the two together makes for an extremely versatile, exciting, and comfortable look.
The polka dot tights in this outfit are the star. With paper bag shorts and a cozy, fall sweater, this look is good to go!
4. Outfit with Printed Tights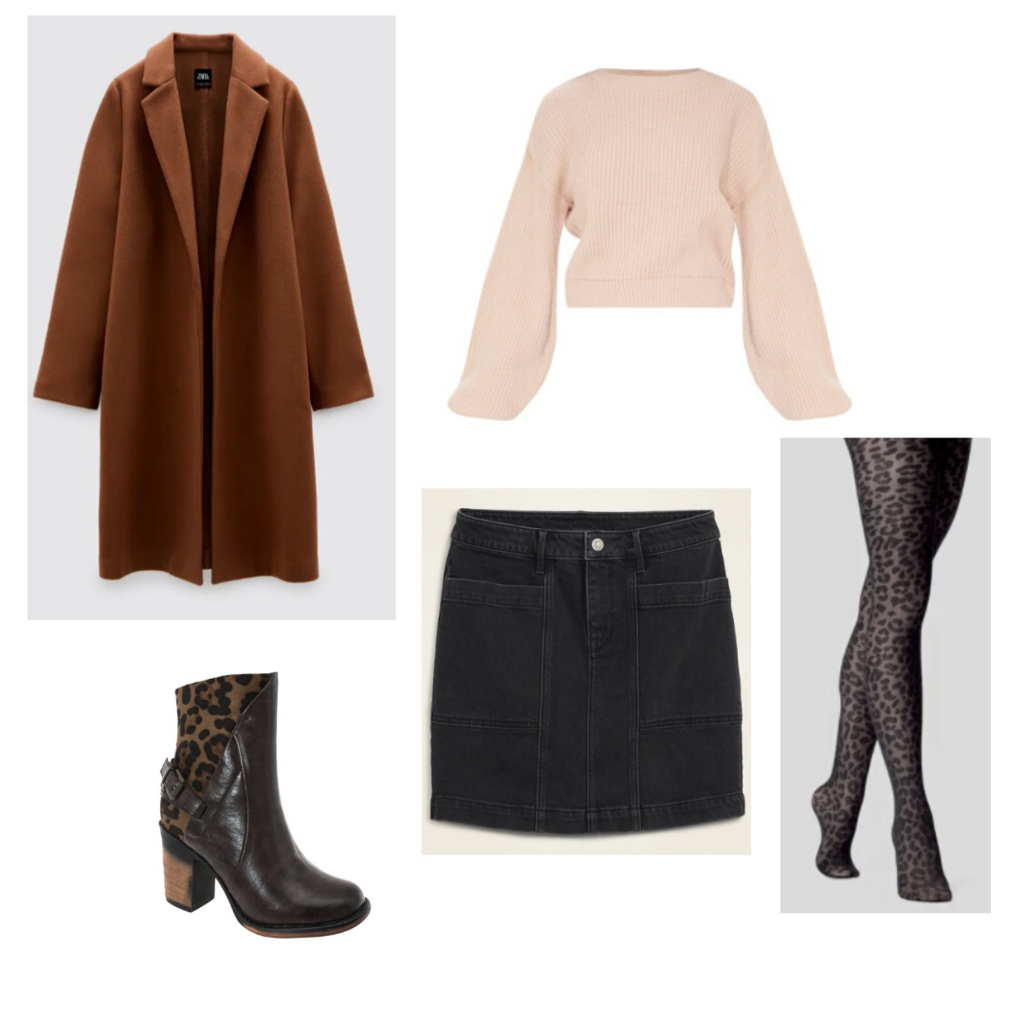 Products:
There is no limit to how you decide to style any of these outfits. The importance of them lies within how comfortable you feel wearing each one.
Fun prints aren't always easy to approach, but if it's your style, I say go for it. They add such a different perspective on your outfit and I can guarantee they'll be the talk of the town.
These leopard print tights are the focal point and this outfit looks great with a black denim skirt.
I've paired them with a blush wide-sleeved sweater and a dark brown coat. To finish it off, these leopard print booties bring the entire outfit together.
Also read: 16 Ways to Wear Black Tights
5. Explore All the Colors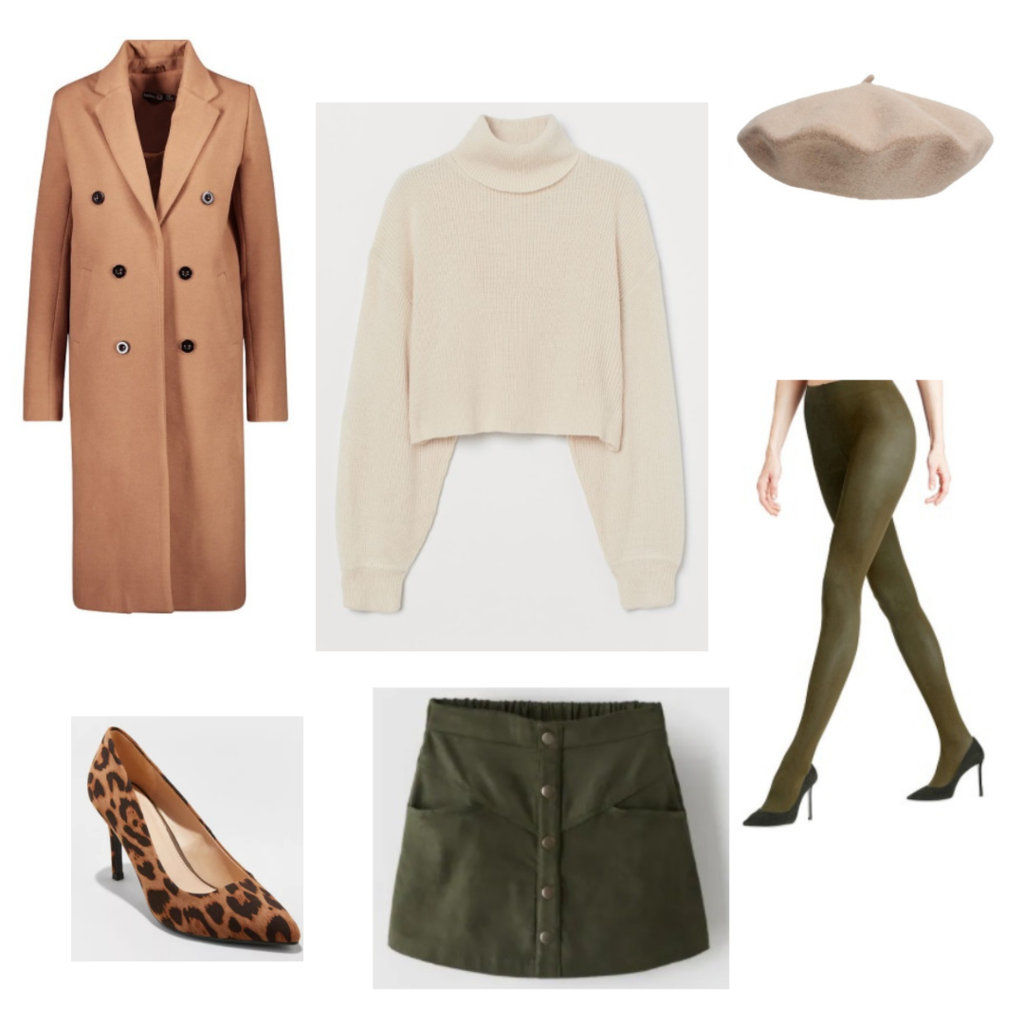 Products:
While some colors might seem safer than others, I wouldn't knock any until you've tried them. Hunter green is flattering on everyone!
Matching a skirt to your tights is an unexpected, but great option for an outfit. These muted tones feel very "fall" and gave the look an elegant touch.
With a cream turtleneck sweater, oversized coat, and leopard heels, you'll be all set for any fall occasion.
6. Ripped Jeans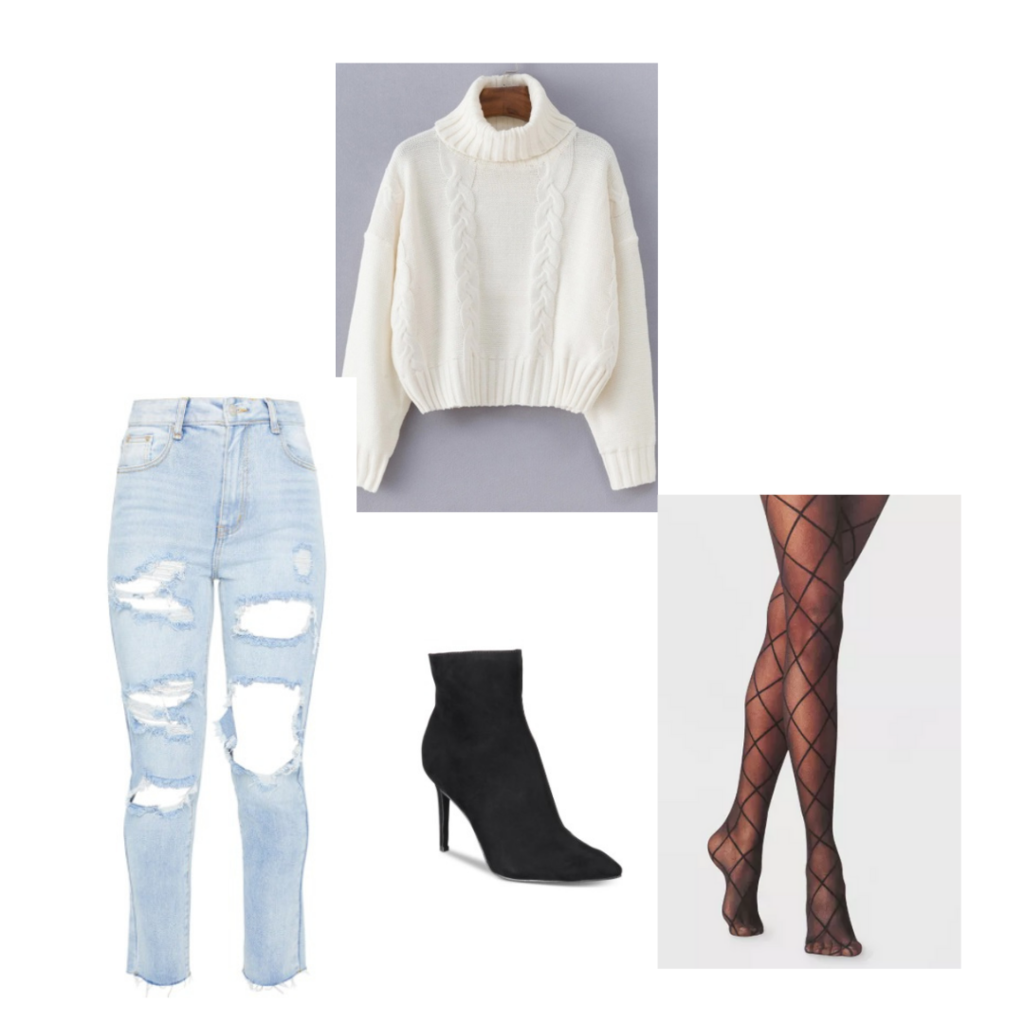 Products:
These light-washed distressed jeans were the perfect choice for this outfit set. The edginess of these tights feels a bit rock'n'roll, but the whole look is made classier with a turtleneck sweater.
This look will definitely give your fall outfits a bit of an edge and I personally can't wait to try it myself.
Do you love wearing outfits with tights as much as I do?
I hope you loved reading this blog as much as I loved writing it! Let me know what you thought about my outfit ideas, the styles, and the tights I chose in the comments below!
Related posts: