This post may contain affiliate links, which means we may receive a commission if you purchase through our links. Please
read our full disclosure here
.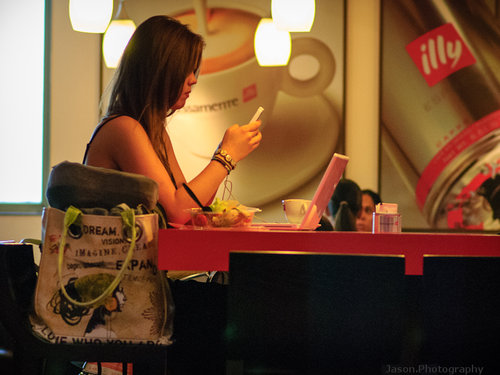 Photo via Wikimedia Commons
Fashion technology is an innovation that is just beginning to take off, but it's a booming business as new applications and fashion technology start-ups seem to be popping up every week. The phrase "there's an app for that" could not be more perfect to explain the recent tech boom taking over the fashion world!
Lucky for us, this means that there is now a widespread selection of fashion apps that cater to our fashion needs. Below, I've compiled a list of five fashion applications that would be beneficial to any fashion-savvy college girl:
1. Pose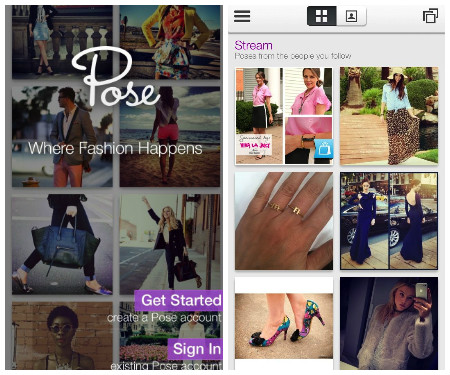 Use: Fashion Inspiration
Price: FREE
Details: Pose has been dubbed an Instagram for the fashion crowd. It is a unique application that allows users to upload photos of their outfits and browse the styles of others.
A notable feature of Pose is the ability to use search terms to browse outfits for different occasions, seasons, or even search for specific clothing items. When you open the application you're greeted with a personalized fashion feed based on your location and weather.
If you've ever had a day where you didn't know what to wear because it was raining or were stumped about what to wear for a girl's night out then this is the app for you!
2. The Find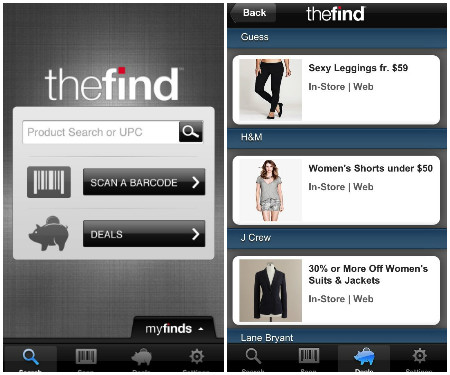 Use: Bargain Hunting
Price: FREE
Details: As a college student, having extra money for shopping can be scarce, so bargain hunting for fashion finds is a must. The Find has the ability to search through over 500,000 stores for products, and it allows its users to shop all of them in one place.
With this app you can save items, create a shopping list, and even tell the application to notify you when your wish list item goes on sale. There is also a bar code scanning feature that allows you to do a price comparison so you know you're getting the best deal.
This application is great for fashion, but it's also really beneficial for all your bargain hunting needs like dorm decor, electronics, and other miscellaneous items.
3. Stylebook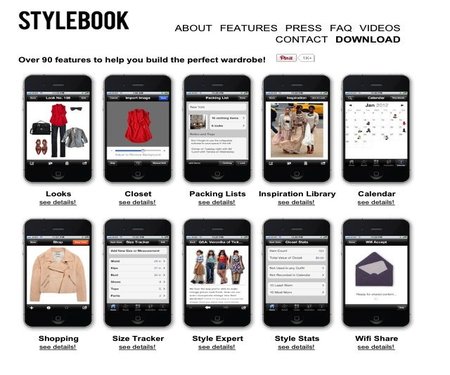 For: iOS
Use: Closet Organization
Price: $3.99
Details: Stylebook is an innovative app that lets you organize and digitize your closet to make outfit styling effortless. Users can take photos of all of their clothes, remove the backgrounds, and create digital outfits from their own closets! Stylebook also has a number of other features, like a calendar to plan out outfits as well as style advice.
Although the process of digitizing an entire closet would be daunting, the benefits of this app are easy to see. Just think, packing for vacation would be a breeze and you could pick out an outfit without getting out of bed!
4. Instagram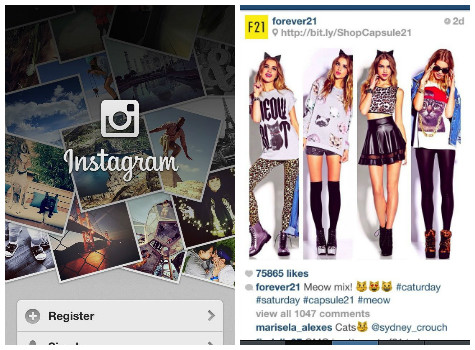 Use: Keeping up with your favorite stores and designers
Price: FREE
Details: Most people use Instagram or have at least heard of it, as it is one of the most popular apps available. While we all know Instagram to be a photo sharing application that allows us to keep up with friends, it is also a very useful fashion application since stores, brands, designers, and style icons are utilizing it.
Store Instagram accounts post new merchandise and in-store sales, so you can easily keep up with your favorite stores without having to physically visit said stores. Also, Instagram is great for daily fashion inspiration since many celebrities, fashion bloggers, and models have public personal accounts. (And hey, we have an Instagram account ourselves! Shameless plug.)
5. Threadflip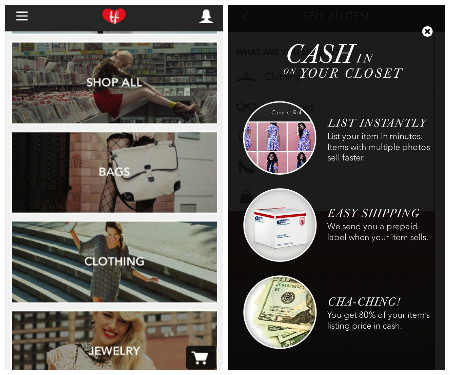 Use: Selling clothing and buying from people's closets
Price: FREE
Details: Threadflip is a platform that allows users to upload pictures of unwanted clothes and sell them to other users on the application.
Its selling structure is similar to Etsy and most sites of this nature, but Threadflip also has an innovative "White Glove Service" to make selling clothes even easier. If you don't have the time to take pictures and list all your clothes, you can use the White Glove Service and Threadflip will send you pre-paid boxes to ship your clothing to them.
When Threadflip receives your items they will pick out the items they think will sell, take professional photos, and list them for you. With this feature, you earn less commission on your products, but the convenience could definitely be worth it.
Thoughts?
What do you think? Do you use any of these apps? Are they helpful for your fashion needs? What are your favorite fashion apps to use? Let us know in the comment section!