As the weather turns chilly and hot cider becomes the only thing on your mind when you're walking to class in the wind, there's plenty to do with your dorm that also speaks to the changing seasons.
Whether you're want to decorate your dorm room for Halloween or add some classic autumn-esque colors and textures, there's something about the fall air that makes you want to have a warm, cozy place to come home to every night.
In this article, we'll detail ways you can spruce up your dorm to welcome fall, including seasonal/holiday decorations, color palettes, and quintessential autumn elements. Read on for more!
Fall Decor DIY Ideas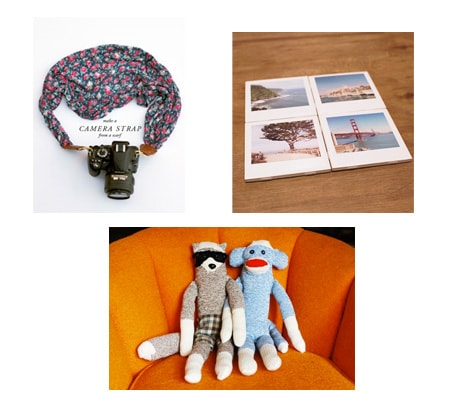 Clockwise from top left: Coffee filter garland, Wreath, Gourds, Initial, Leaves, Glitter pumpkin
Don't feel like heading outside for a few hours? Cozy up inside and get creative with some fall-themed DIY projects, which also have the added perk of being wonderfully inexpensive.
This absolutely gorgeous coffee filter garland can stay up all year in your dorm, while the DIY paper leaf wreath would look beautiful on your door.
Decorative gourds, as weird as they look, are definitely a seasonal staple, as are crafts involving leaves. Try a leaf-covered initial for you and your roommate, or paint a pumpkin with glitter for a bold and sparkly take on a fall favorite.
Just want to bring some of the autumn indoors? Clip some foliage to twine with miniature clothespins: boom, modern art.

Autumn Color Palette Decor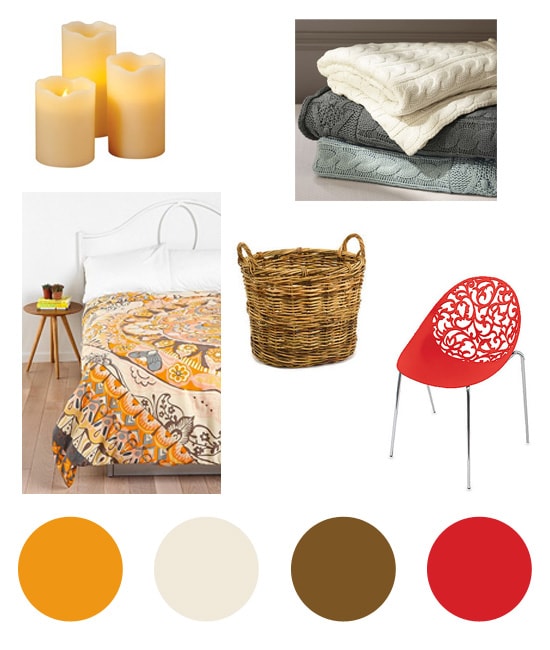 Clockwise from top left: Electric candles, Knit throw, Chair, Basket, Duvet cover
Possibly the only things I love more than chunky knit sweaters are chunky knit throw blankets. If I ever had those combined with a soothing and richly pigmented fall color palette, there wouldn't much reason for me to leave my dorm. Regardless, if something too "autumn-themed" isn't for you, the season has its own gorgeous requisite set of colors that can factor into a dorm design all year round.
Starting with a lovely and cozy ivory knit throw blanket, then set up the color palette with a brightly patterned duvet cover. Accent with electric candles that will keep you and your RA happy. Finish off the look with an intricate chair and woven baskets for storage, then you're all set for a snug, homey palette that will last beyond the season.

What do you think?
Have you incorporated autumn into your dorm design? What do you think of our tips? Any other seasons you tried to channel in your interior decor? Let us know with a comment!