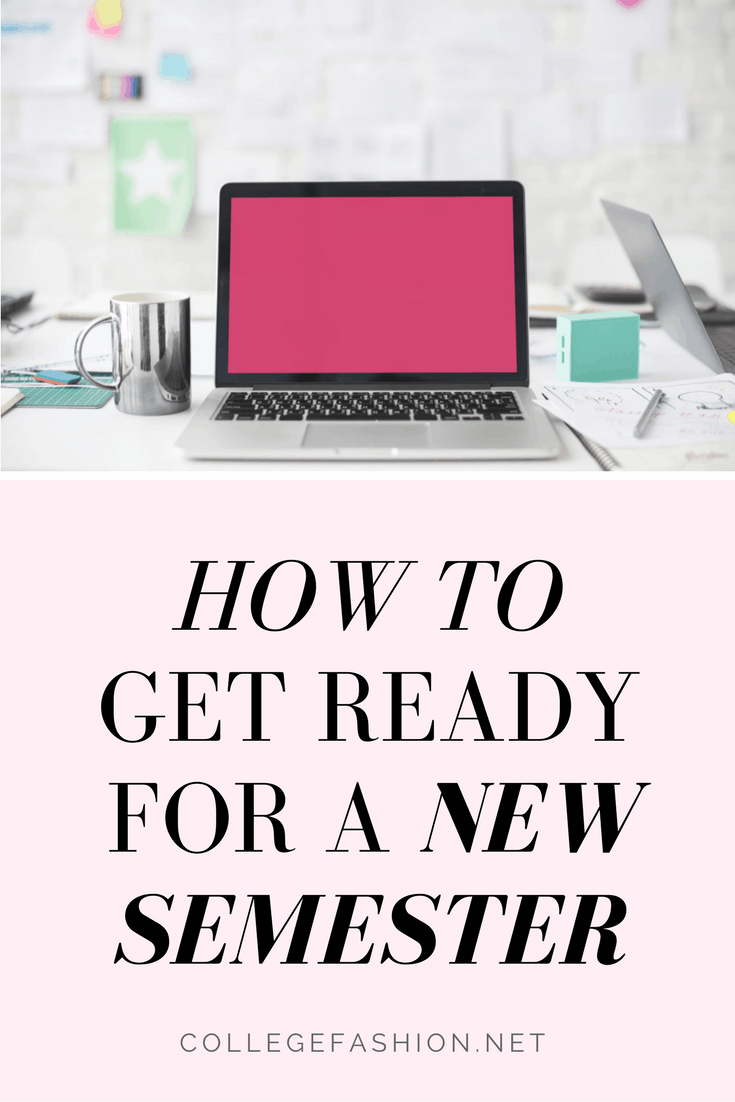 Somehow, it's August already. Summer internships, jobs, and vacations are wrapping up and a new semester looms on the horizon. August can be a confusing month for college students; we're clinging to our summer freedom while a growing to-do list simultaneously forms in the backs of our minds.
Here's a list of 18 ways to prepare for a new semester now so that the rest of your summer can be as carefree as possible! Follow these new semester tips and you'll be golden.
1. Get Fresh New School Supplies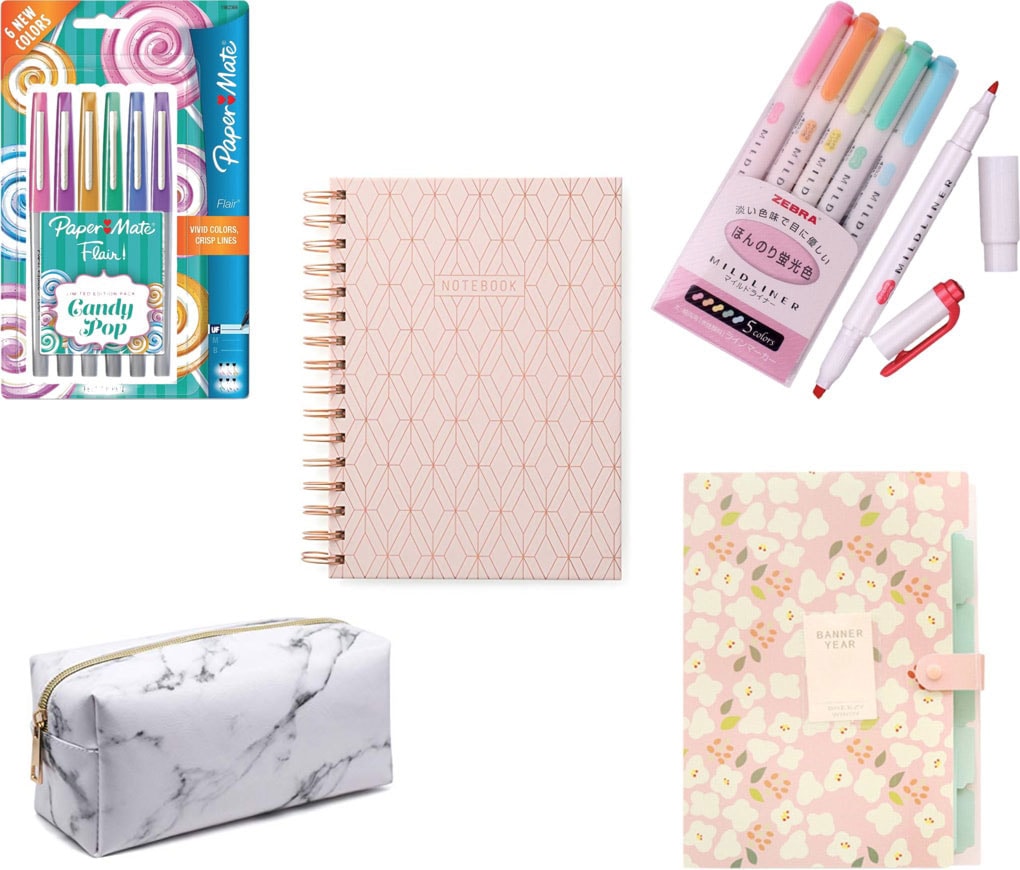 Nothing feels better than starting fresh with new school supplies. I swear this will do wonders for your state of mind entering a new semester!
Invest in the essentials (see our college packing list for full details); notebooks, binders, folders, pencils and pens, highlighters, and a pencil case. Separate your notebooks for your classes by decorating and labeling them. Keep your school work and handouts organized by putting them in binders and folders. Organize your notes with different colored pens and highlighters. 
Just like how having a cute water bottle makes you want to use it more often, having eye-catching school supplies will help you stay interested and organized in your classes.
Related Reading: 11 Cute DIY School Supplies Tutorials to Try ASAP
2. Invest in a Planner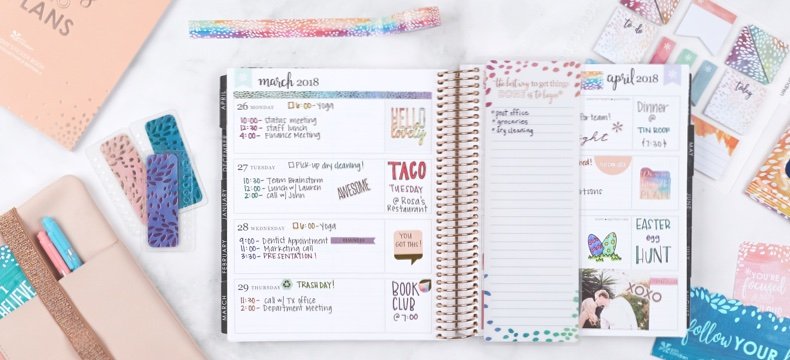 Using a planner seems to be every student's New Year's resolution. And for good reason: A planner is a great way to de-stress your life. Seeing your week, months and year laid out in front of you can put your time into perspective.
First, find a good daily planner, then have some fun with it. Color code your classes, assignment due dates, and appointments. Personalize your planner and get add-ons, like stickers, tabs, and additional pages. Write down even the little things and celebrate your accomplishments when you get to cross them off your to-do list. Tell me it doesn't feel great when you do!
Also Read: Cute Planners 2022: 15 Insanely Cute & Functional Planners
3. Start Filling in Your Planner
You don't have to wait until school starts to fill out your planner — that's one of my favorite new semester tips. In fact, you can put that cute new agenda to use right now with help from the calendar on your school's website.
Identify events that you need to prepare for, like sorority rush or play auditions, and add them to your planner. If you're working or hanging out with friends this summer, add that too. Once classes start, you'll be used to updating your planner and won't be intimidated by blank pages.
4. Set a Schedule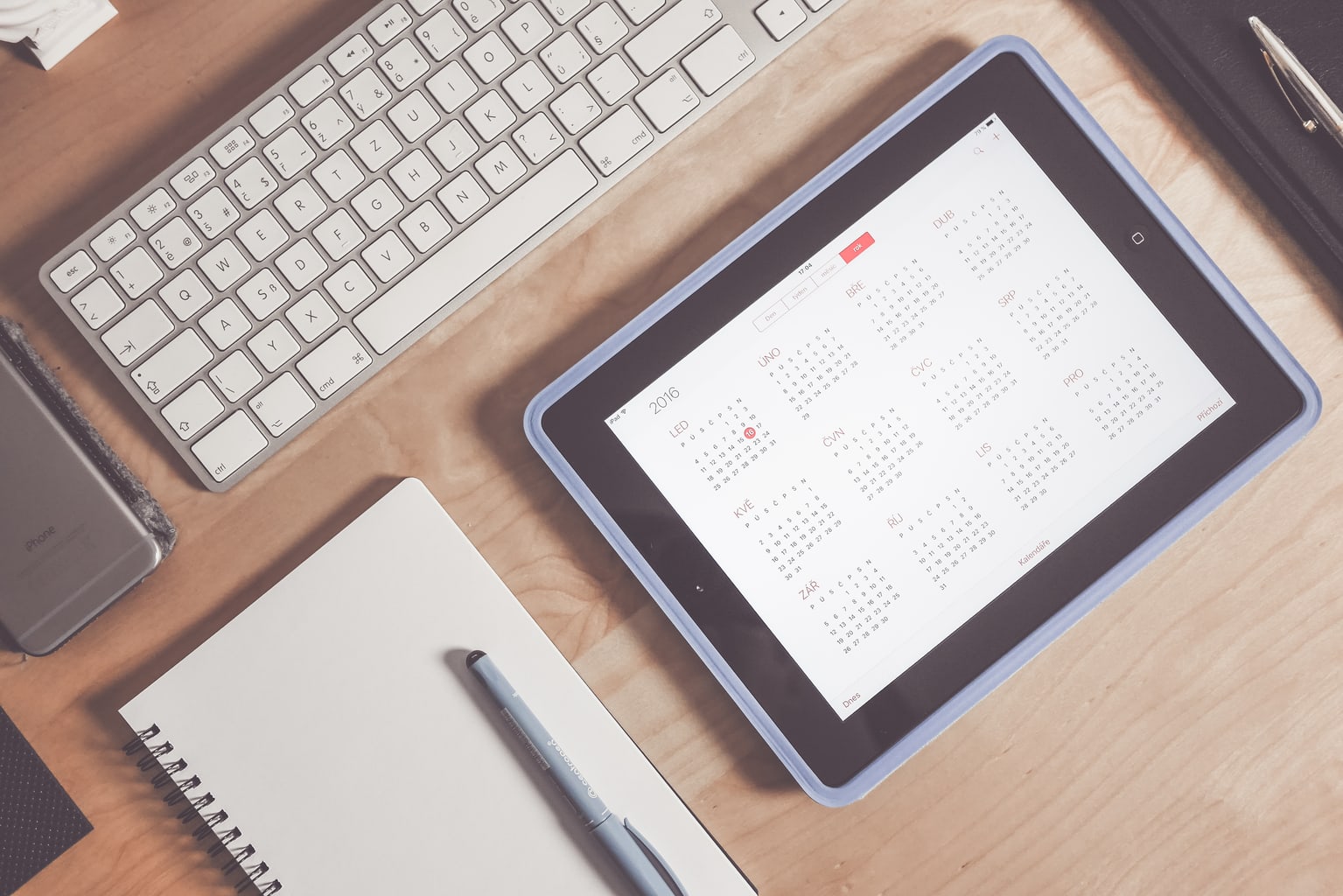 It may be hard to get back into the swing of things after spending the past few weeks relaxing with family and friends. So it can help to get yourself out of vacation mode and get back into school mode before school even starts.
Setting a schedule will add structure and routine to your days. Plan out your classes if you know their times, set aside time to study, take breaks, plan for your extracurricular activities and (try to) get on a good sleep schedule.
5. But Be Sure to Schedule in Fun
Keeping track of meetings and assignment due dates is critical in college. But we never stop to schedule the fun stuff! It might sound weird at first but think of all the times you've been bored at home or stressed out of your mind finishing an assignment.     
It can be helpful to schedule "me-dates" where you (wait for it) take yourself out on a date. Whether it is treating yourself to coffee, going for a walk, or sketching on the patio for 20 minutes, scheduling in some me-time will make the school year seem a lot less intimidating. You will have something to look forward to, even in your busiest weeks.
6. Wrap Up Any Loose Ends
Is there anything that you're putting off that needs to be done before the semester starts? It could be filling out yearly forms for your school, emailing professors, or buying a plane ticket back to campus. No matter what it is, I guarantee you have something that needs to get done.
Spend a day checking these important tasks off your to-do list (you can even use your new planner for this) and you'll surely feel better afterward.
7. Make a Budget
Even if you got by without one last year, creating a plan for your money could help you hold yourself more accountable this semester.
Not sure where to start on this? Calculate how much you're earning, figure out your necessary expenses, and then use an online budget tool (Mint is a good one) to figure out how much you can afford to spend in each category.
Of course, you can modify this plan as you go throughout the school year, but it helps to have a basic plan in place before the semester gets too busy.
8. Set Achievable Goals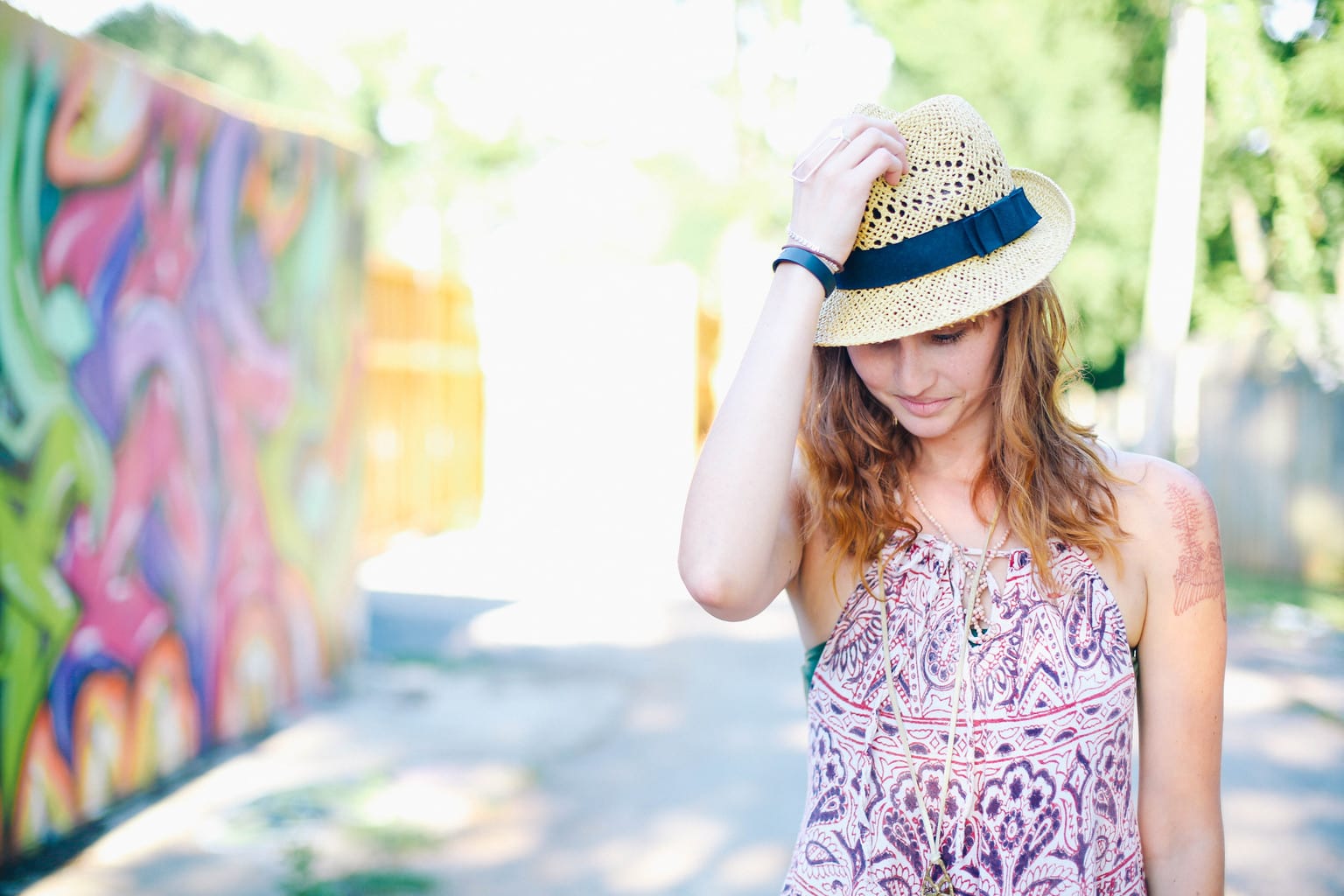 Goal setting is one of those new semester tips that everyone talks about, but understandably, it can seem like a daunting task. So I recommend you break it down into smaller chunks.
Right now, let's concentrate on the school year. What are some things you want to change? Do you want to get more involved than you were last year? Do you want to ask that cutie from the lecture out? Do you want to get better grades? Once you've figured out what you want to accomplish, break your big goal into smaller ones.     
For example, if you want to get more involved in a club at school, set yourself a goal in which you decide to go to at least one event and talk to one person. That way, something that seems scary or out of your comfort zone becomes a lot more manageable.
Again, you can put these goals into your cute planner (above), to help keep them at the forefront of your mind.
9. Upgrade your Dorm Room With a Fun DIY
You'll be spending a lot of time in your new dorm; why not use your free time this summer to give your new room an upgrade? YouTube is full of affordable dorm DIYs that will have your new space in style on the cheap.
Need some more specific ideas? See our roundups of dorm room seating DIYs and DIY pillows to easily personalize your space.
10. Put Together a Capsule Wardrobe
If you found yourself cramming a plethora of clothing into a shockingly tiny dorm closet last year, this one's for you.
Go through your clothing and think about what you actually wore most last year. Chances are, you can pack less this semester by thinking through your outfits ahead of time.
Want to get extra advanced? See our post on how to create a capsule wardrobe, and our capsule section for example capsules to try. And be sure to check out our ideas for first week of college outfits.
11. Read That Book You Meant to Start
We all have that one book that we've been meaning to start since May. You probably won't do much non-academic reading once classes start, so crack open that beach read!
Need some summer reading ideas? Here are some of our favorite motivating self help books, and here are our favorite books for young women.
12. Get Back on a Good Sleep Schedule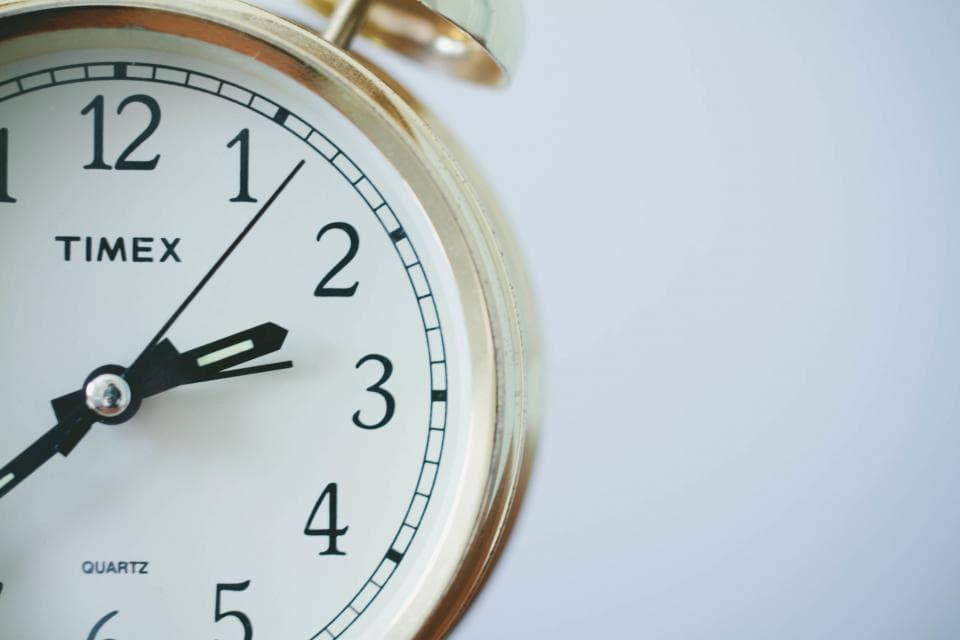 Break is the time for relaxation — for most of us, that means sleeping as much as we can. But we all know that once classes start it'll be hard to wake up for those 8ams.
So slowly prepare yourself for waking up early by setting an alarm every night, and not sleeping the day away. The sooner you start doing this, the easier it'll be for you to get up and be ready for class.
Also Read: CF's Ultimate Guide to Sleeping Well in College (Complete With Tips!)
13. Prep for Language Classes
This tip for how to get ready for a new semester is one that I'm personally doing right now.
If you're taking a language class this year, take some time to review past course material. You likely haven't used the language since summer started, and the first week back will be so much smoother if you give yourself a refresher now.
14. Identify Anything That You Need to Replace or Fix
If your backpack has a hole or your laptop needs an update, take care of it well before you go back to school.
This is one of the best ideas for how to get ready for a new semester. Nobody wants to spend their last summer week frantically rushing around to find what they need.
15. Order Your Textbooks 
It's definitely important to have your textbooks as soon as possible — no list of new semester tips would be complete without this!
Check which books are required and have them mailed to your college address so you'll be all set when you get there. Alternatively, research services where you can rent your textbooks this semester to save some cash.
16. Get Creative
Whether you're an art, science, or business major, I think we can all agree that spending time with crayons and paint has never been a bad time.
I think it's a great way for anyone to keep things less stressful, and get back into the rhythm of things. Whether it's doing cool brain teasers, writing scary stories, taking an art class, or even just coloring, spending some time with a pad and pencil is sure to get you in shape for school in the best way possible.
17. Put Together a Playlist for your Drive or Flight
If you have to travel to get to your school, the right playlist can make the trip fly by.
If you have some extra time right now, spend an hour or two building the perfect playlist full of summer hits and old favorites!
Alternatively, check out some podcasts like our favorite beach podcasts or our favorite female-led podcasts for college women. They will teach you something new while making the time fly by.
18. Treat Yourself!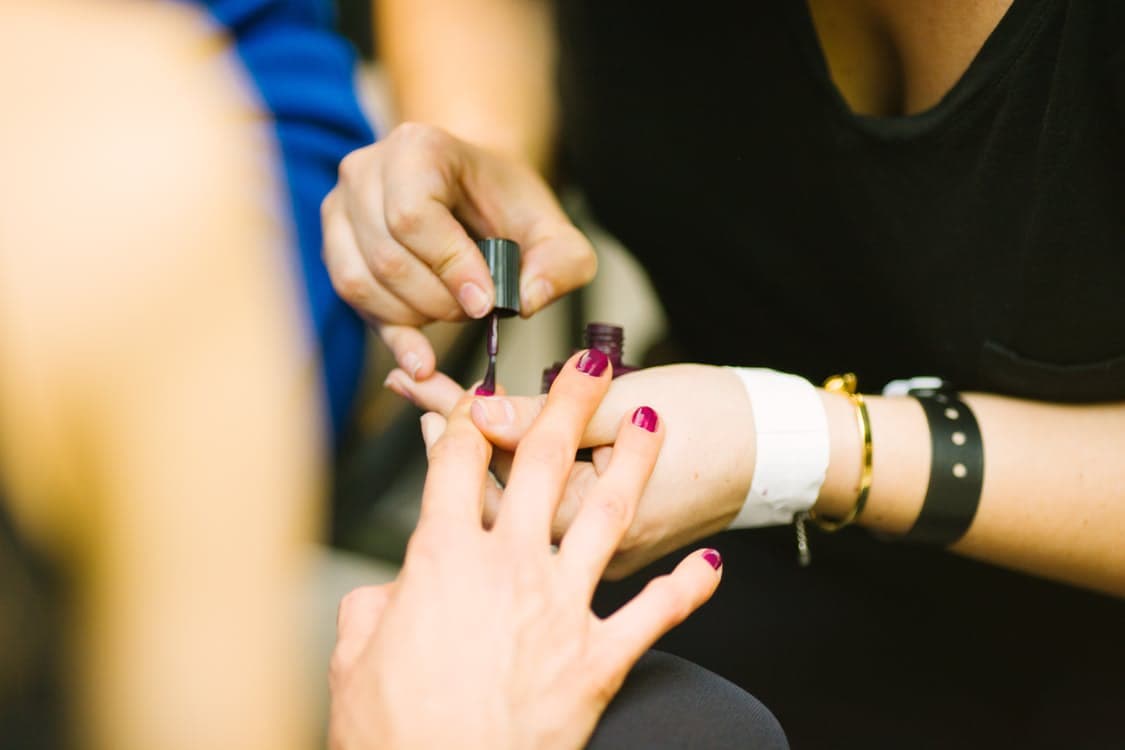 You knew this was coming. Before the work begins, take some time for yourself. Once assignments and projects begin to pile up, it might be difficult to find some time to relax. So make it a point to carve out some "me time" before things get hectic. Go shopping, pamper yourself, spend a day trying new things, or spend some time with your family before it's time to go back to the dorms!
Self-care is extremely important, so don't forget that even though things will get busy, your health and wellbeing always come first.
How are you preparing for the new semester?
Getting back into the school flow can take some time and patience, especially after long vacations. What works for some students doesn't work for all students, but with these tips for how to get ready for a new semester, you'll be on track to your best year yet.
For more college life tips, you might want to consider our related poss below –
How do you prepare for upcoming semesters? Share your tips and comment below!
Editor's note: This post was originally published in 2018; it was completely updated and revamped in 2022 with new photos, products, and information.